Throwback Throwdowns: J.R. Smith Dunks on Gary Neal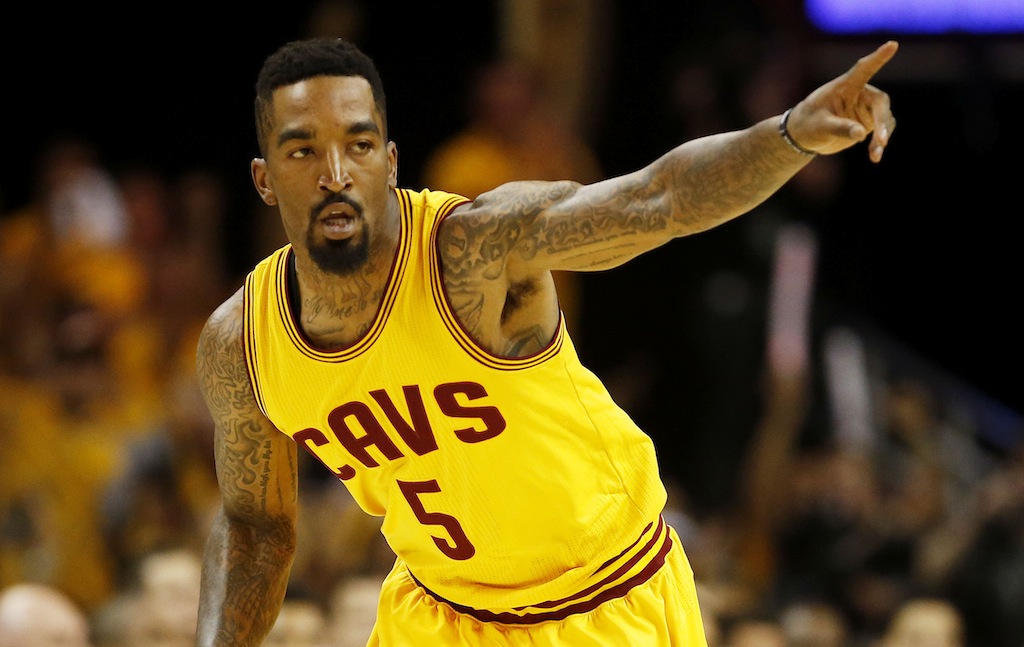 You never know when an epic dunk is going to happen. But when it does, you know you've witnessed something special.
One moment you could be sitting there, minding your own business, when out of nowhere, a player takes off with the sort of hops usually only associated with video games. That individual flies through the air like a superhero, all forceful and with total purpose, and they only have one goal in mind: to stuff the rock.
When that happens, all you can do is pick your jaw up off the floor and take it all in. For you know, you may never see anything like that ever again.
Throughout the history of the NBA, there have been plenty of instances like this. Here at The Cheat Sheet, we take comfort in knowing we get the opportunity to point out these ridiculously awesome moments in time. And if we can introduce folks to a play they may not have actually seen, or reintroduce them to a sequence they may have since forgotten even existed, then that's an added bonus.
Today, we're going to take things back to the 2010-11 season, to the time when legendary gunner J.R. Smith, who was still suiting up for the Denver Nuggets at the time, took it upon himself to completely stun the San Antonio Spurs. So sit back, relax, and enjoy another edition of "Throwback Throwdowns."
On December 16, 2010, the San Antonio Spurs traveled to Denver to take on the Nuggets in a clash of Western Conference elites. And while the road team would eventually come out of this contest victorious — and pick up its seventh win a row — it was actually the Nuggets that provided the game's most electrifying moment. Of course, if we wanted to get truly specific, it was really just one Nugget.
With 6.4 seconds left in the first quarter, and the Nuggets up 34-28, J.R. Smith got the inbound pass, looking to push the ball up the floor. While the Spurs' George Hill may have picked him up full court, you could tell J.R. Swish was only focused on making a play.
Finding himself with a bit of room as he reached the Spurs' three-point line, Smith crossed over Hill and drove hard down the lane toward the bucket. San Antonio's Gary Neal stepped up to take the charge, but he was too late. Smith flew through the air, knocking Neal down in the process, and slammed it home with two hands. Bucket and the foul. The Pepsi Center goes wild.
In the aftermath of the dunk, Smith calls on the crowd to get louder, Carmelo Anthony — who was on the bench at the time — nods in silent approval, and pandemonium engulfs Denver. After all, it's not everyday you get to witness a man fly.
All statistics are courtesy of Basketball-Reference.com.