Throwback Throwdowns: Tracy McGrady Posterizes Shawn Bradley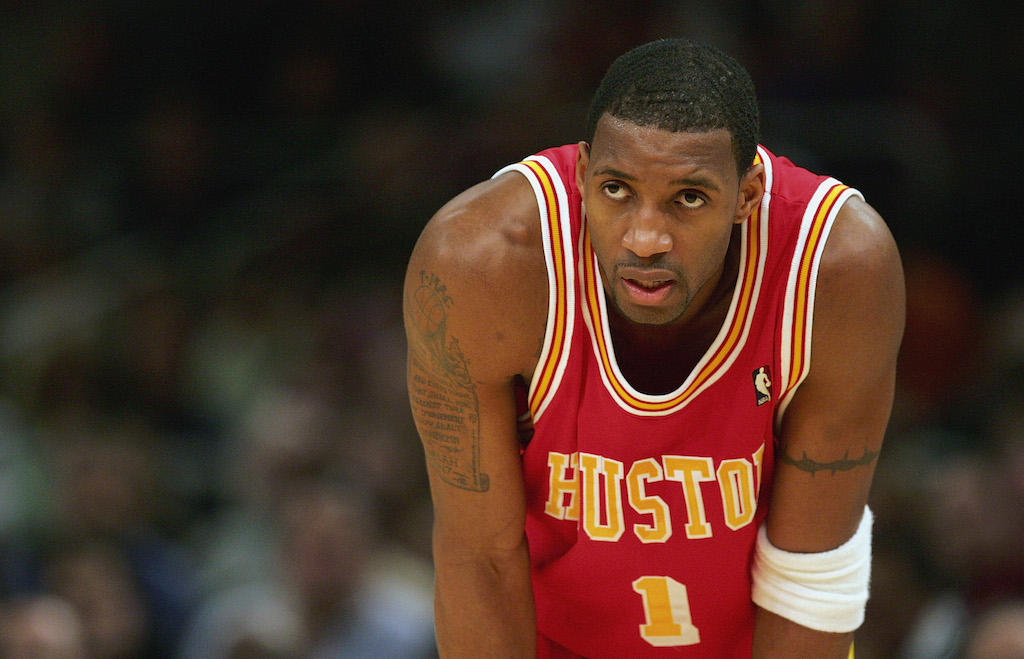 Like us, you want the games that truly matter. You want to watch games where the stars take the floor for extended minutes. You want to see showdowns that have legitimate playoff implications. And then you want to move on to the postseason, where these same teams will duke it out for the sport's ultimate prize. Because let's be honest, that's when the real fun begins.
In a way, the same thing can be said with regard to the art of dunking. When a player slams it home in the preseason, it's enjoyable. When they erupt for a jam during the regular season, the rush the crowd feels increases. And when they bring the thunder in the postseason, that's when you know the competition just got a bit more fierce.
As far as playoff dunks are concerned, there are many great examples to choose from. However, if we're being completely honest, few of these instances stand out as much as the time when Tracy McGrady dunked on Shawn Bradley during the 2005 NBA Playoffs.
So sit back, relax, and enjoy the latest edition of "Throwback Throwdowns."
On April 25, 2005, the Houston Rockets took the floor against the Dallas Mavericks for Game 2 of the Western Conference First Round. Despite playing on the road at American Airlines Center, the Rockets had managed to take the first game of the series, and now found themselves with a perfect opportunity to make a statement. To the surprise of none, it was T-Mac who ended up doing the honors.
With a little over five minutes to go in the first quarter, and the Rockets up 19-18, McGrady got the ball in the left corner, only to find himself isolated against Dirk Nowitzki. As great a player as Dirk is, we're not sure anyone would call him an elite defender. Therefore, T-Mac had to like his odds in this one-on-one situation. With one quick step, McGrady took to the baseline, leaving Nowitzki in his wake. It was only then that the real magic began.
In an attempt to stop the Houston superstar, Mavs center Shawn Bradley rotated over toward the basket, looking to protect the rim. Big mistake. McGrady, in complete attack mode, took flight, extended the rock, and jammed it home in Bradley's face, drawing a foul in the process. And just like that, not only had The Big Sleep posterized a 7-foot-6 center, but he also "sucked the gravity right out of the building."
That, ladies and gentlemen, is how you do it.
Statistics are courtesy of Basketball-Reference.