The Latest News From Tiger Woods' Car Crash Reveals How Devastating It Really Was
Golf icon Tiger Woods was seriously injured in a car crash in LA on February 23, 2021. The 15-time major champion was rushed to the hospital after the crash, as he required emergency surgery.
While everyone is relieved Woods is still alive and didn't lose his right leg, the latest update from the car crash reveals how devastating it really was.
Tiger Woods had surgery on his lower right leg and ankle immediately after the car crash
According to LA Sheriffs Department, Woods was involved in a single-car accident near the border of Rolling Hills Estates and Rancho Palos Verdes in LA. He was the sole occupant of a 2021 Genesis GV80 SUV and driving at a greater speed than normal.
After being rushed to the hospital after the accident, Tiger Woods underwent several hours of emergency surgery to repair what doctors called "significant orthopedic injuries" to his lower right leg and ankle. The golf legend suffered open fractures in the upper and lower portions of the tibia and fibula of his right leg.
Woods was awake, responsive, and recovering after surgery. He suffered trauma to the muscle and soft tissue of his right leg. LA County Sheriff Deputy Carlos Gonzalez said Tiger Woods is fortunate to have survived the crash. Sports fans are grateful Woods is able to walk again.
Woods doesn't remember driving
After the crash, Tiger Woods told deputies he didn't remember driving or how the wreck happened. He said the same thing at the hospital as well.
"Driver said he did not know and did not even remember driving," Deputy Johann Schoegl said in the affidavit, according to USA Today. "Driver was treated for his injuries at the hospital and was asked there again how the collision occurred. He repeated that he did not know and did not remember driving."
The police did not seek a warrant to obtain a sample of Woods' blood to see if he was under the influence of any substances. However, it's horrifying to hear that Woods doesn't remember driving.
The 2019 Presidential Medal of Freedom winner intended to visit Rolling Hills Country Club when he crashed his car. A photoshoot there was going to involve Woods, Chargers quarterback Justin Herbert, and Saints star QB Drew Brees. Woods's dark history with car crashes includes a DUI charge in 2017. However, he will not face charges from this crash.
The most recent news about Tiger Woods' golf career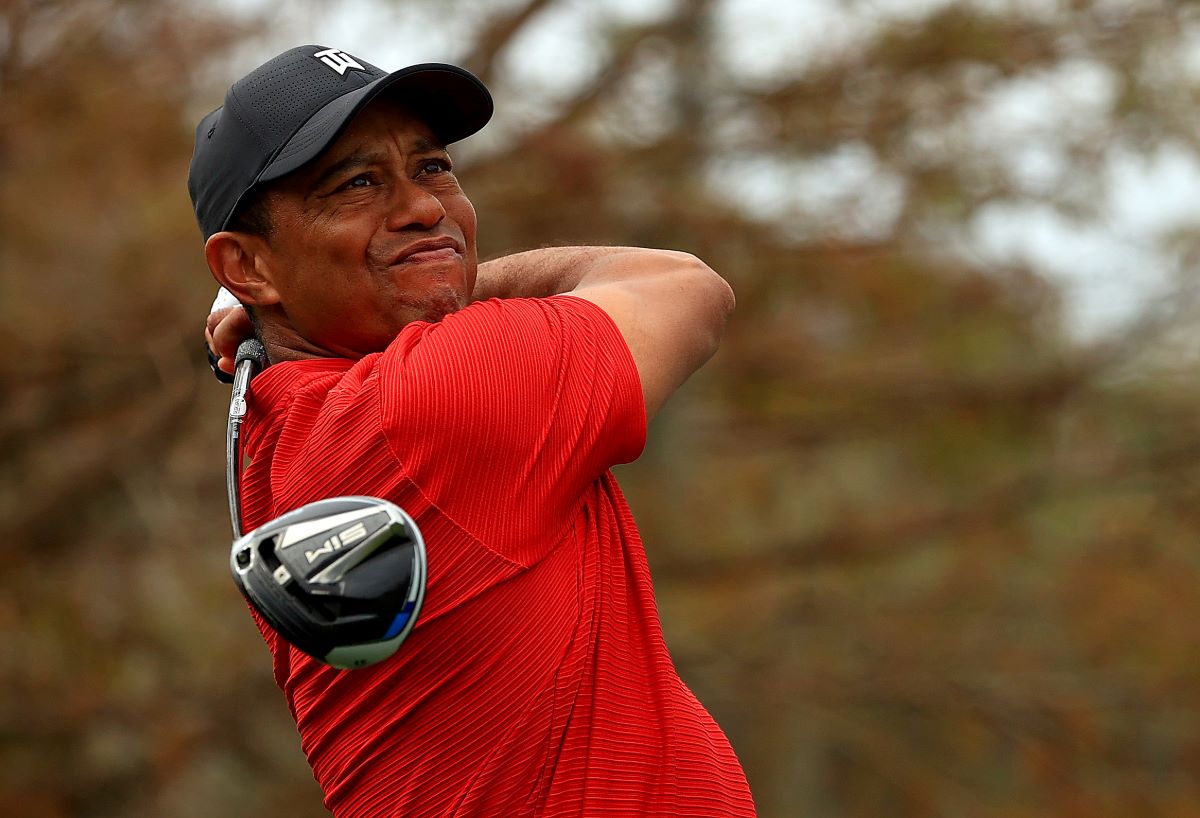 On December 23, 2020, two months before his accident, Woods underwent his fifth back procedure. Unfortunately, the car crash did nothing but worsen his body's chance of a full recovery.
The golf world wants to see Woods play again. Almost exactly one year after the car crash, on February 16, 2022, Woods told Genesis Invitational reporters that his "golf activity has been very limited," according to Golf.com. Woods elaborated: "I can chip and putt really well and hit short irons very well, but I haven't done any long stuff seriously. I'm still working."
This news comes two months after Woods and his 13-year-old son, Charlie, participated in the PNC Championship. The golf legend notably used a cart for most of the week. Woods played a handful of rounds and hit well. Many people observed that he was visibly stronger. But he's far from being able to play six rounds of golf in seven days.
Woods elaborated in his February 2022 update: "I can walk on a treadmill all day, that's easy. That's just straight, there's no bumps in the road. But walking on a golf course where there's undulations, I have a long way to go."