Tiger Woods Finally Shows Fans Exactly How He Practices Golf at Home
Tiger Woods is notoriously one of the hardest workers in pro sports. At the prime of his career, Woods was famous for working out as hard as athletes in more physically demanding sports. Now in his forties, working out is a vital part of maintaining his health and staying in the game. Recently, via Golf Digest, Woods finally gave fans a sneak peek of how he practices at his home.
Tiger Woods' legendary work ethic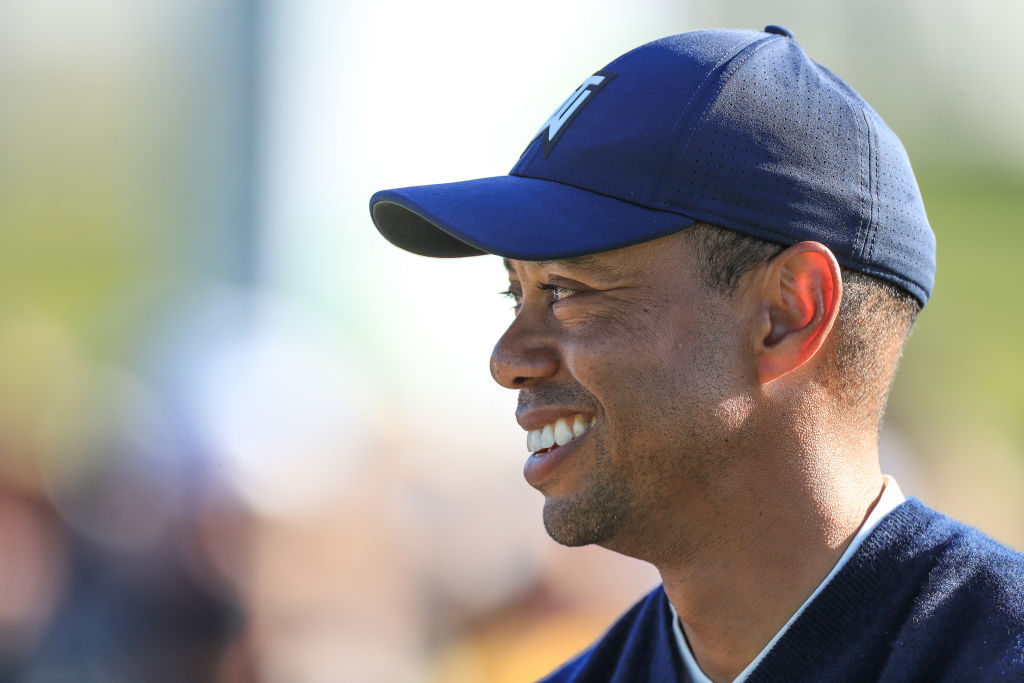 RELATED: Who Hit the Longest Drive in PGA Tour History and How Far Did it Go?
Golfers such as Phil Mickelson and John Daly were notorious for their less-than-stellar shape in their primes. But this was never the case with Woods. Yes, he's had some bad luck with injuries. The result has been a decade that he'd likely want us to forget, but that says nothing about the work itself. 
Woods' all-encompassing routine once cost him 12 hours of each day, reports LiveAbout. While lots of this time was spent on the course, a good chunk of it was also spent in the weight room. He chronicled this routine in 2018. He started the day with cardio, usually running or biking for long distances. This helped warm him up for the intense part. 
After finishing his cardio, he did most of his weightlifting over the next two hours before eating breakfast. From there, he took to the golf course for several hours before returning home and completing a lighter workout at the gym. This must've worked. At his prime, Woods dominated. These days, he maintains that same energy. 
Woods' commitment to improving
RELATED: Legendary Golfer Greg Norman Is the Fittest He's Ever Been at 65 Years Old
Working out and practicing has always been the backbone of Woods' success. He saw his ability to endure an arduous schedule as a huge reason behind his success. "I view fitness as a long-term strategy for building and maintaining endurance, strength, and agility," Woods wrote on his website. "It's a continuous cycle of training and recovery."
As Woods got older, he had to adjust his practice and his workouts. In some ways, a professional athlete has to put in more work than their younger counterparts if they want to compete with the next generation. Inside of this, they also have to sacrifice things they may have done in the past.
Now a father who is coping with injuries, explains the Golf Channel, Woods has to stop some of the strenuous activities that once set him apart from the rest. Part the way he does this is by staying at home to get his swings in. 
Tiger Woods' virtual golf course
Woods recently started a series with Golf Digest going through his life at home. During the first episode of the series, he took host Henni Zuel to the golf lab, where he learned to rebuild his swing and make up for several injuries to his back. 
"I am in here, probably, more often than I am off playing [on the course]," Woods said to Golf Digest.
The setup looks like something out of a science fiction movie. He has two virtual simulators, one that measures the swings themselves and measures the power, distance, and curvature of the ball. The setup tapes Woods and his equipment from all angles and adds a little bit of homework to his practice schedule. 
According to Woods, he has to learn how to use the equipment in a way that is beneficial and not too nitpicky. More than two decades into his career, there are still things that drive him crazy. From his tendency to tilt his head to the minutia of his swing, Woods is a perfectionist because the authors are perfectionists for their words. Every little bit can be improved. 
This type of dedication is what defines Woods as a golfer. While he might not yield the results he once had, he still puts in all the work to be the best that he can be. This is why it's not surprising when he has an excellent performance as he did at the 2019 Masters. It also may be why more are yet to come, as well.