Tiger Woods Misses Out on the Record for the Most Expensive Divorce in Golf History
Tiger Woods has come in second yet again, although this pill is much easier to swallow for the golf icon. The 15-time Major winner's divorce drama from a decade ago combined with his floundering skills created a media circus that his personal life had never seen before. However, as expensive as it was, Woods came up short of Greg Norman's divorce as the most expensive in the golf's long history.
Tiger Woods chases infamy
RELATED: Ryan Leaf Relates to Tiger Woods' Darkest Moments in 2017
Before Woods's high-profile divorce, gofler Colin Montgomerie had the sport's most high-profile and expensive divorce. According to Gossipigist, Montgomerie is best known for his prowess at the Ryder Cup en-route to 31 career victories in his career. The award-winning golfer was famous both in his homeland and abroad.
While all of this was fine and dandy, Montgomerie's personal life was not. His wife, Gaynor Knowles, reportedly found out about his infidelity and immediately ended the marriage and paved the way for a massive court battle. According to the Economic Times, the divorce cost Montgomerie $24 million when all was said and done.
It was a record that Woods would break not long after.
Tiger Woods' divorce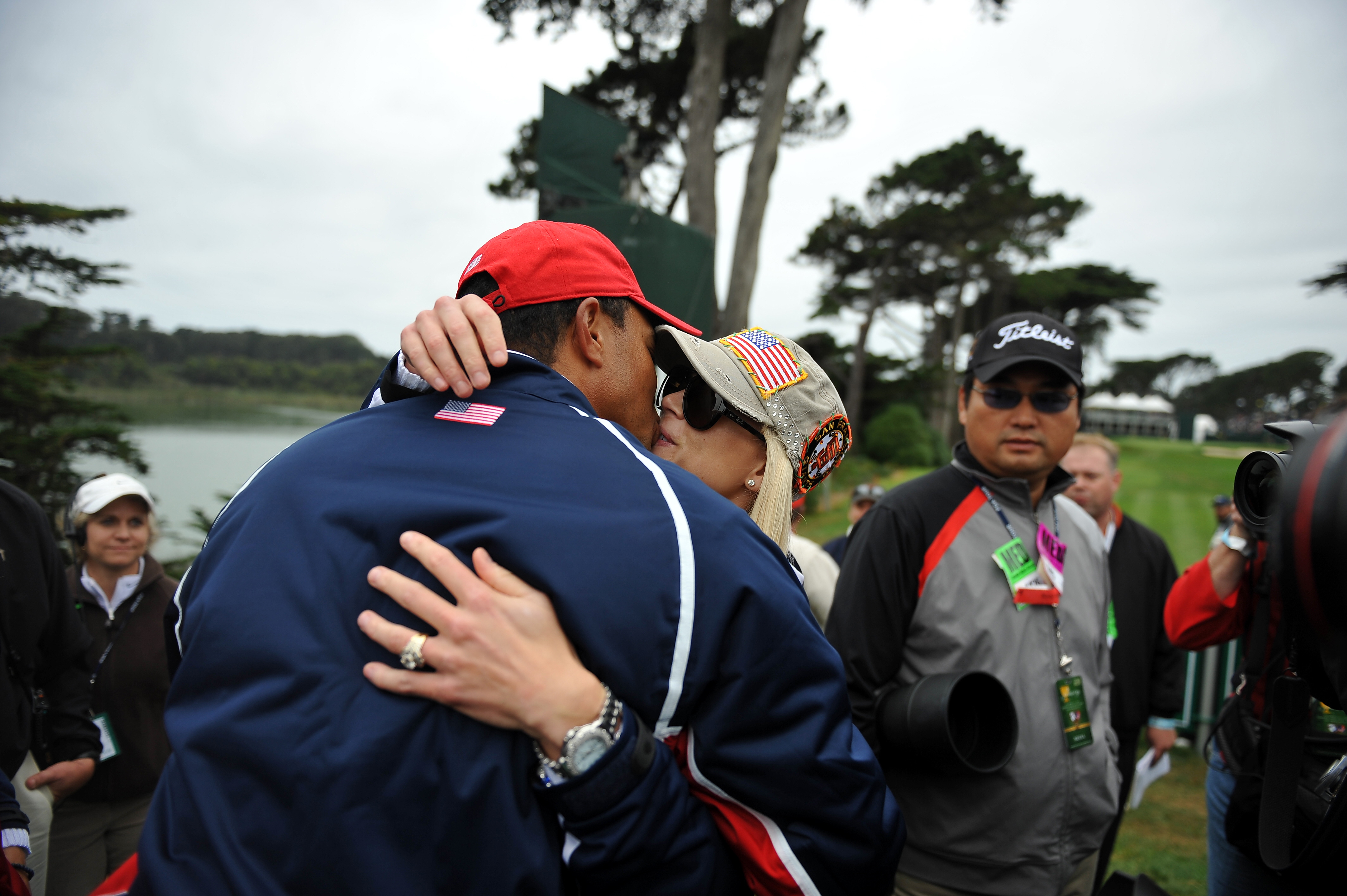 RELATED: Tiger Woods' Mistresses Have Seen Trouble Since the Golfer's Scandal Was Exposed
Anyone who has followed Woods' story likely knows of his first divorce from 2009. It all started with a car crash in November 2009. According to The Globe and Mail, the collision resulted from a quarrel between Woods and his wife, Elin Nordegren, after discovering the golfer's infidelities with a New York nightclub worker.
That report spawned several others as more women came forward with stories of affairs. The entire thing put Woods' career on hold. Already struggling to reach the form he had earlier in his career, many see it as a turning point from Tiger Woods, golf superstar, to Tiger Woods, the washed-out golfer. While the golfer has briefly shone since then, he's never regained the form that got him there.
The divorce cost Woods $100 million, a lot for the average millionaire but pocket change for one of the world's most prominent athletes. However, Woods' costly divorce from Nordegren still isn't the most expensive in the sports' history. That honor goes to Greg Norman.
Greg Norman pays big
Greg Norman is one of the most successful golfers-turned-business people in history. His various endeavors around the world have reportedly netted him $400 million. According to Reuters, however, when his first marriage to Laura Andrassy failed after the golfer's affair with tennis superstar Chris Evert, his ex-wife got a good chunk of his initial earnings.
Norman's divorce cost the legendary golfer $103 million, with more money going to his children. It's the biggest divorce payoff in golf history. Of course, one cannot talk about the sports' history of failed marriages without mentioning the infamous John Daly, either.
Honorable mention in golf divorces
No golfer's extracurricular lifestyle dominated the headlines the way John Daly's has. Although the golfer's career never quite reached the promised heights of his early success, the longevity combined with his star power made him a wealthy man.
The result, however, was not all smooth. As ESPN reports, Daly has been married four times and divorced just as many. While the exact finances of his divorces remain unknown, the extravagant golfer likely lost millions.
The personal lives of the rich and famous can often be as scrutinized as the work they do in the spotlight. These golfers had their ups and downs on the golf course. But away from it, they found themselves in varying degrees of deep water. While all appear to have overcome their failed marriages to some degree, their stories show just how easy it can be to lose money.