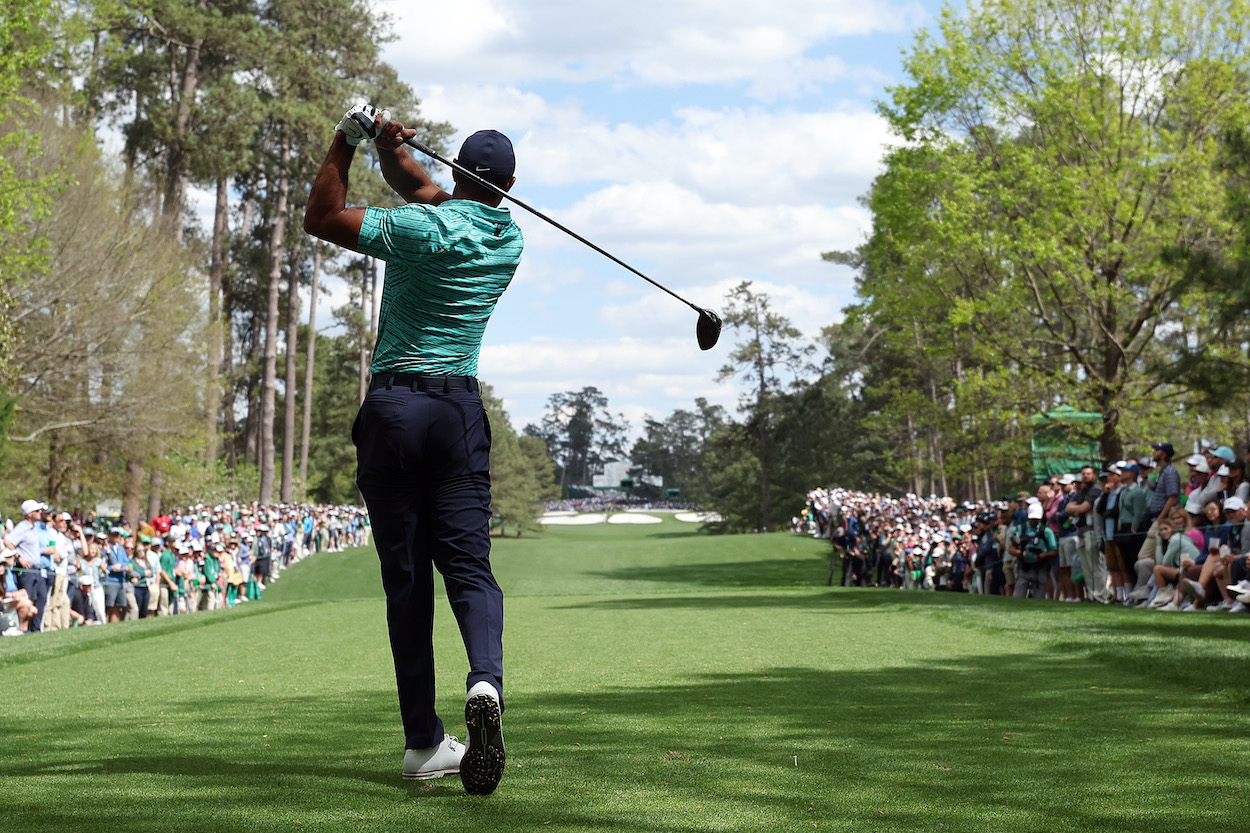 Tiger Woods: Recapping His Roller Coaster Second Round at The Masters
Tiger Woods will incredibly be around for the weekend at The Masters.
Somehow, someway, Tiger Woods will be playing the weekend at The Masters Tournament just 14 months after breaking multiple bones in his right leg and foot in a scary, single-car accident.
That's right, Woods fired a 1-under 71 in his first PGA Tour round since November of 2020, and he did enough in Round 2 to make the cut at Augusta National Golf Club for the 22nd straight time. So, how did Tiger fare on Friday, and does he have a chance to contend for his sixth green jacket?
Tiger Woods continues to defy the odds with solid Round 2 at The Masters
Things weren't looking too promising for our man a few holes into his second round.
He started the day with a sloppy bogey on the first hole, and after a solid par on the second, he bogeyed three straight holes to fall back to 3-over par. Considering the cut line sat at 4-under at the time, Woods was starting to trend like he was in store for an early exit.
But, in typical Tiger fashion, he rebounded when he needed to.
On the par-5 eighth hole, Woods nearly reached the green in two before getting up and down from the fairway for his first birdie of the round. The shot of the day came on the thought par-4 10th. After splitting the fairway with his tee shot, Tiger pured a long iron from 208 yards out and stuffed his approach to three feet. An absolute dart.
Woods would convert the short birdie attempt to get back to 1-over. Two straight bogeys on the challenging 11th and 12th once again threatened his weekend, but Woods rebounded yet again, this time with two straight birdies on the 13th and 14th. He would par his final four holes of the day for a 2-over par 74.
Considering the whipping winds and firm conditions, it was another impressive round for the 46-year-old who hadn't played competitively in 17 months. He'll enter the weekend nine strokes back of leader Scottie Scheffler.
Can Tiger Woods find a way to contend on Sunday?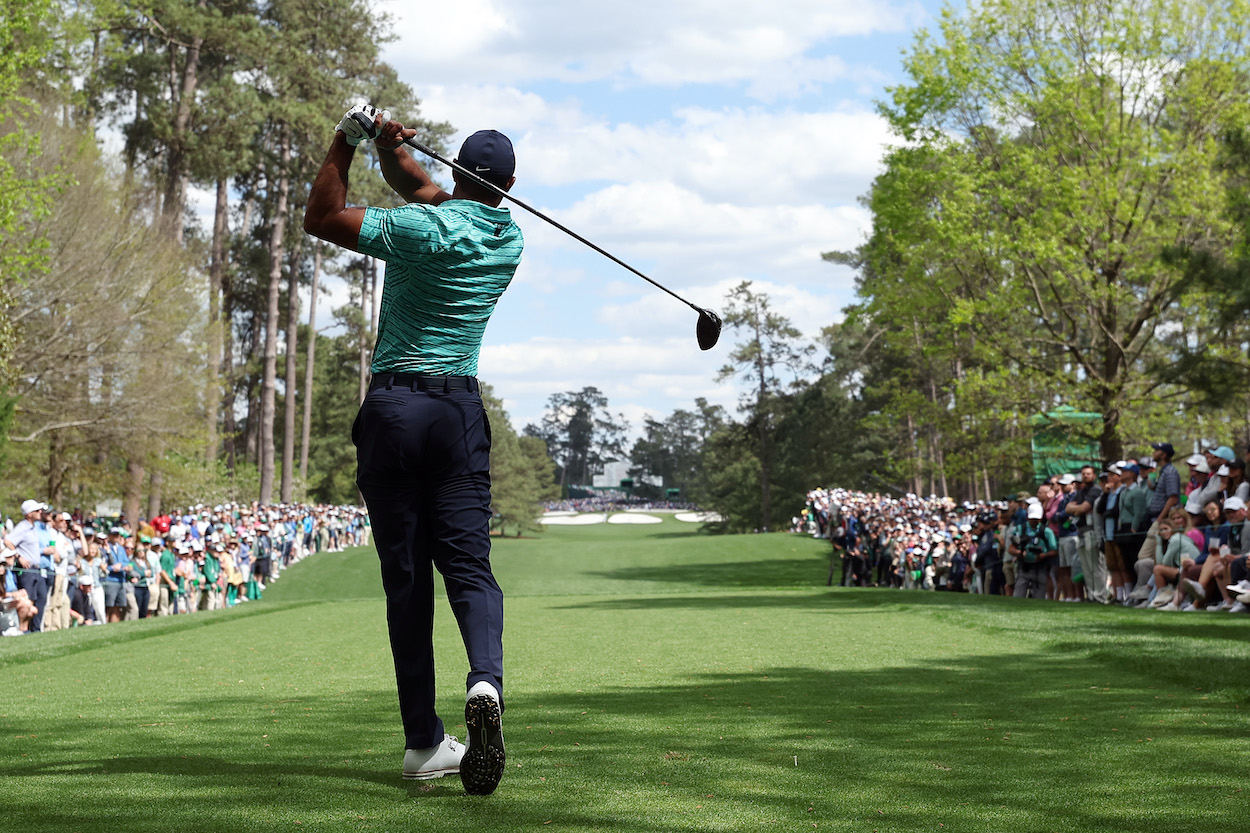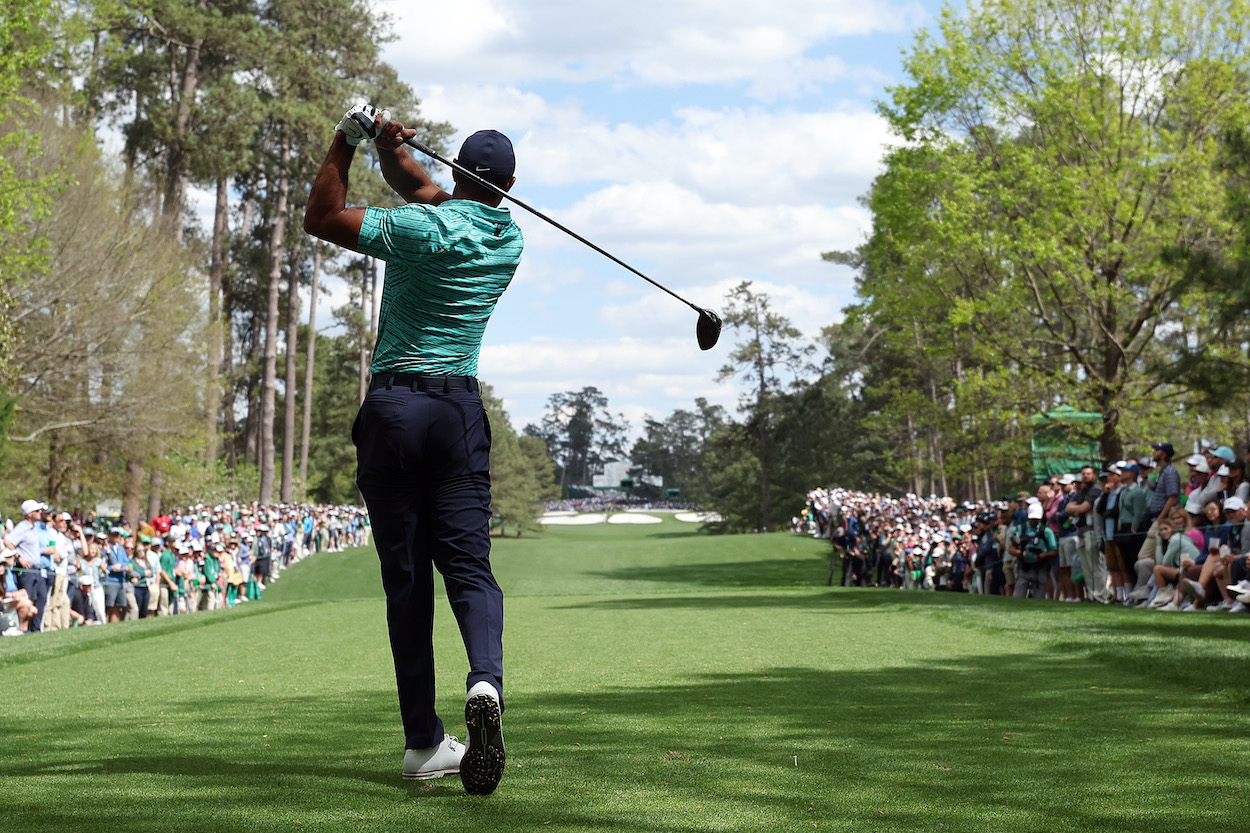 If I told you Woods was just four strokes back of second place with two rounds remaining, you might think he'd be right in the hunt to contend for yet another green jacket. But unfortunately for him, World No. 1 Scottie Scheffler went nuclear in his first two rounds to reach 8-under par heading into the weekend. He's five strokes clear of second place and has his first career major in the palm of his hand.
It would take a miraculous weekend for Tiger to catch Scheffler and win, but a strong third round would put him in great position for a top-10 or top-5 finish. I'm sure he would've taken that heading into the week.
Either way, we'll be seeing Tiger red on Sunday for the first time in over a year, and that's all we could've asked for out of this week.
Like Sportscasting on Facebook. Follow us on Twitter @sportscasting19.