Why Tim Duncan Is the Greatest Power Forward in NBA History
At the end of the 2015–16 season, San Antonio Spurs power forward Tim Duncan made a decision many expected; he retired. Currently 40 years old, Duncan saw a decline in minutes, points, and rebounds per game over the past three seasons. However, the legend still goes down as one of the greatest power forwards in history.
Regardless of the respect Duncan deserves no matter what, we can make an argument that he truly is the greatest power forward to ever play the game. Duncan was incredible in college, and his four-year averages of 16.5 points, 12.3 rebounds, and 3.8 blocks per game skillfully transitioned him into the NBA. Here are seven reasons why the former Wake Forest Demon Deacon is the greatest power forward in NBA history.
1. Five titles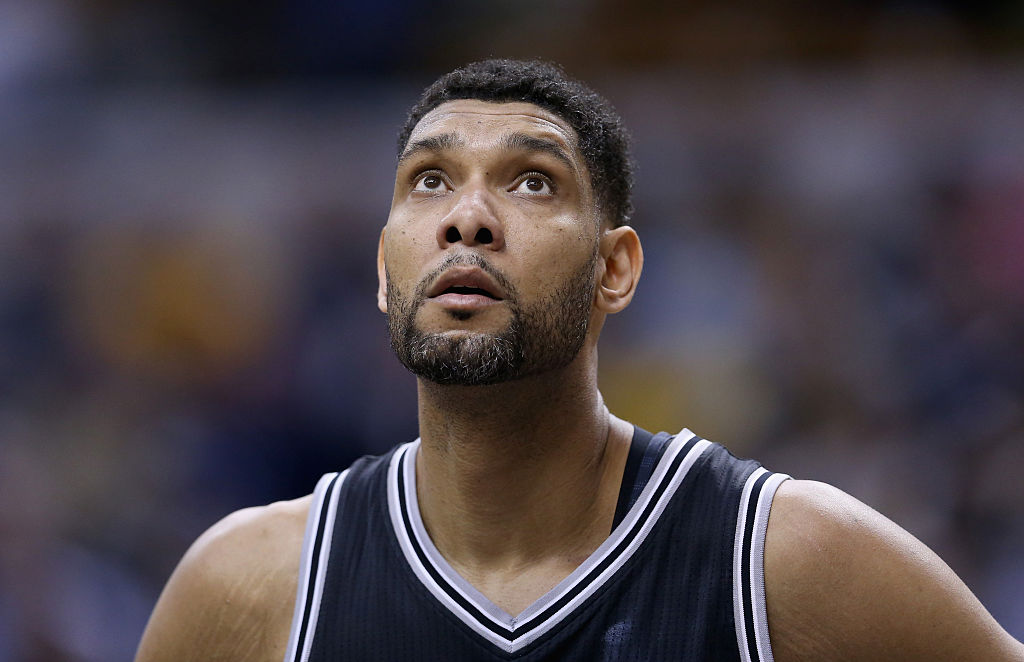 Other players may have more titles, but in a day and age where winning championships is such a brutally hard thing to do, Duncan managed to do it five times over 19 seasons, which is pretty superb. As many franchises built super teams, and superstars like LeBron James came up through the ranks, Duncan stuck with his team and helped bring five titles to the city of San Antonio.
The loyal power forward's ability to lead was a key reason for the Spurs' success. While you don't see many big men dominate the game the way Duncan did throughout his career, he was a huge reason why the Spurs experienced multiple championships in a short amount of time.
2. Two MVPs, but multiple MVP-worthy seasons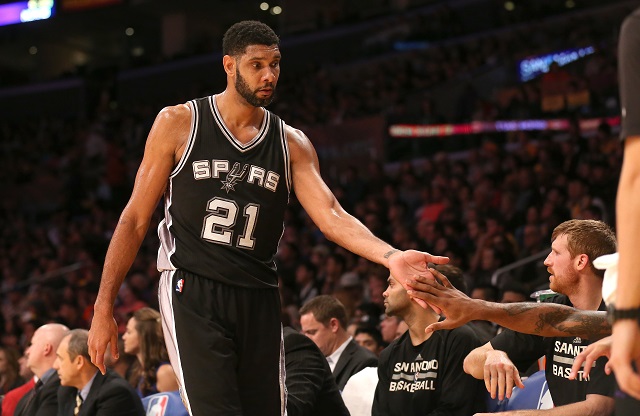 Duncan may have only won two Most Valuable Player awards (back to back in 2002 and 2003). However, during those seasons, Duncan was the definition of excellence, averaging a double-double in each season while posting 2.8 blocks-per-game and 3.5 assists-per-game.
While he earned the award during those two seasons, he had multiple years in which his play made a strong argument for Most Valuable Player too. In 2001, for example, Duncan averaged 25.5 points, 12.7 rebounds, 3.7 assists, and 2.5 blocks. He may be 40 years old now, but we'll never forget the many MVP-caliber seasons he posted.
3. Definition of a winner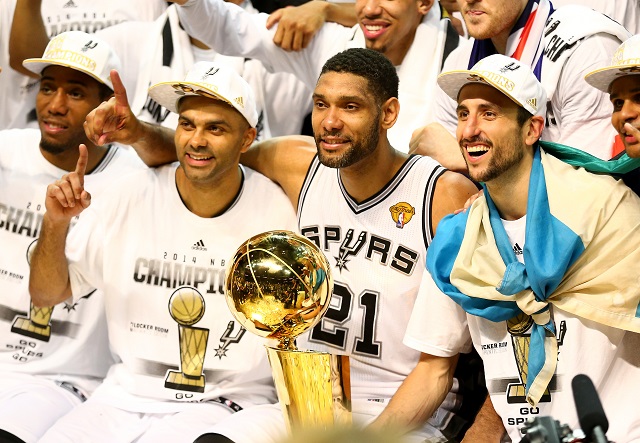 During the 2016 NBA season, Duncan joined an elite group that features just two other legendary players. This group is the 1,000-win club, and only Kareem Abdul-Jabbar (1,074 wins), and Robert Parish (1,014 wins) have managed to hit that magic number.
Throughout Duncan's 19 seasons with the Spurs, the team won a total of 1,072 games and never posted a win percentage of worse than 61%. To go along with that, the Spurs never missed the playoffs during Duncan's career. Basically, Duncan helped make the Spurs one of the most unbeatable teams in the NBA during his time with them.
4. Both an offensive and defensive force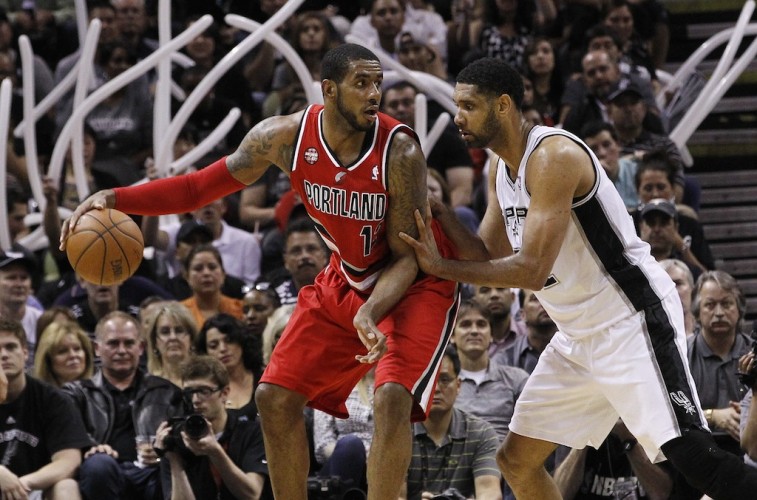 While Duncan's offensive numbers were superb during his NBA career, it was his defense that probably left the biggest impact. He not only made the NBA All-Defensive First Team eight times, but he made the NBA All-Defensive Second Team seven additional times.
So out of his 19 years in the league, Duncan received honors for being a defensive juggernaut 15 times. This goes along with his 10 All-NBA First Team honors, three All-NBA Second Team honors, and two All-NBA Third Team honors as well.
5. 19 seasons building a legacy with the Spurs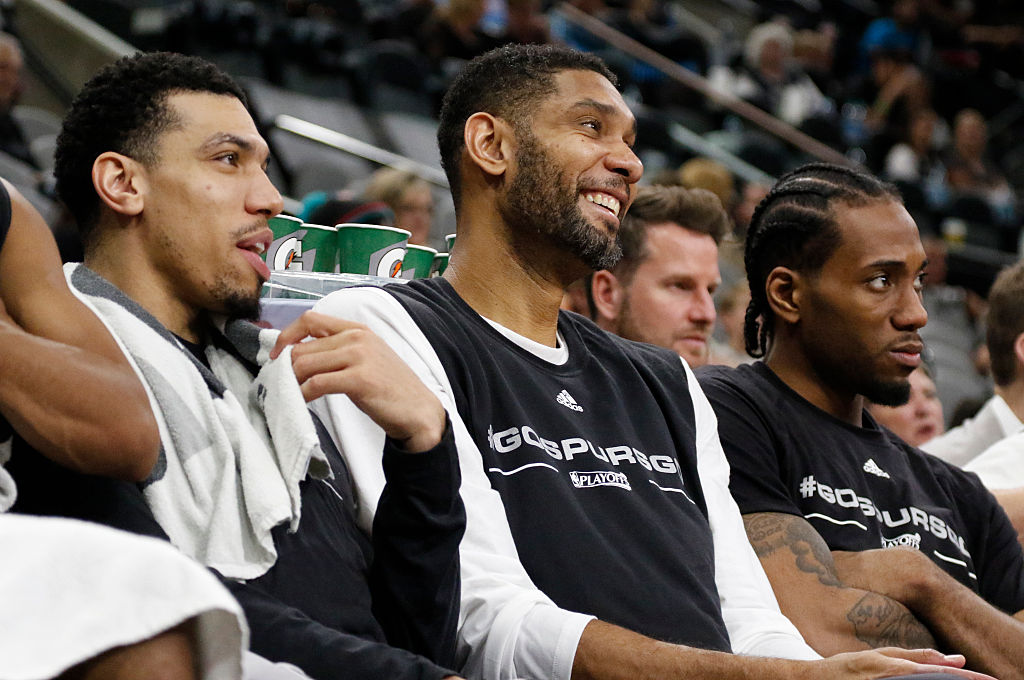 Seeing any player stay with the same team throughout their entire NBA career is pretty incredible. It's one reason why Kobe Bryant receives so much praise for his career (among other things). But Duncan knew where home was, and he made sure to always remain with his home team.
From the age of 21 to the age of 40, he stuck with the Spurs, even accepting less money during the later seasons of his career to ensure that he remained with the team. The fact that he never left truly elevates his legacy to an incredibly impressive and honorable level.
6. San Antonio's all-time leading scorer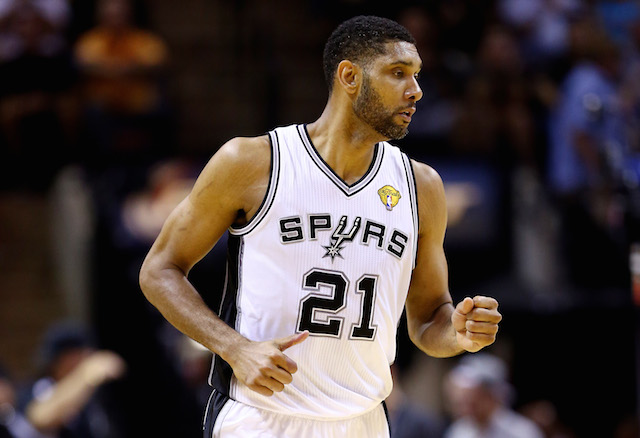 Not only is Duncan the leading scorer in the history of the Spurs franchise, with 26,496 points, but this number also ranks him No. 14 in the all-time leading points scorers in NBA history. Scoring that many points in a single career is tough enough, but doing it with the same team and setting that record? No player will ever break it unless the Spurs manage to find a player with the type of longevity and consistency Duncan showed.
7. 15 All-Star Game appearances
When you play in 19 NBA seasons, you'll likely receive a few All-Star Game nods. Duncan didn't just get a couple, he was pretty much honored every season. The power forward only missed the game four times, which happened in 1997 (his rookie year), 1999, 2012, and 2014. Out of those four occasions, he realistically probably should have made it in every season except 2014.
For what it's worth, Duncan won the NBA championship in both 1999 and 2014. So it's pretty safe to say that he wasn't as concerned about missing out on the All-Star Game when those years came to a close.
Statistics courtesy of ESPN and Basketball-Reference.