Tim Tebow and 5 Athletes Who Never Deserved a Cult Following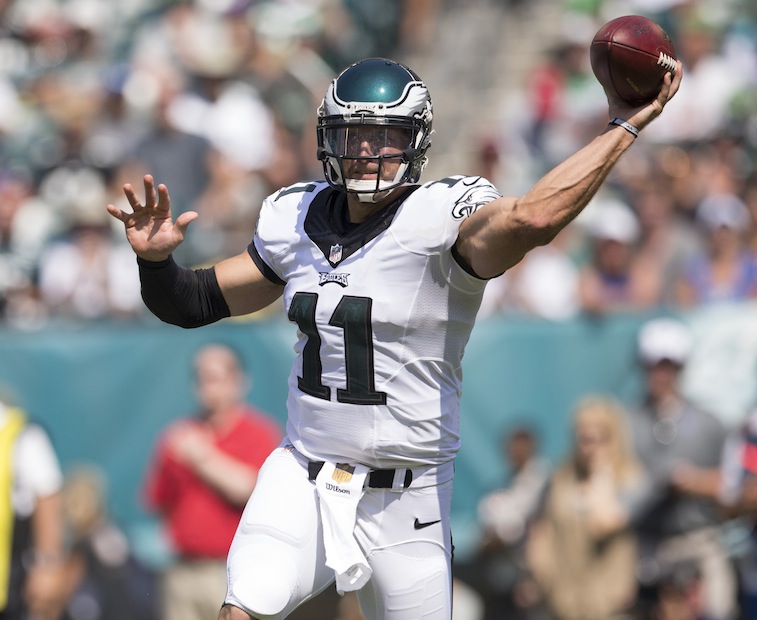 We don't usually get too caught up in NFL preseason games: The stakes aren't that high, and the match-ups are more about getting in the reps, letting players get acclimated to the new season, and giving the lesser-known individuals a chance to earn a roster spot. But we're not going to lie, we made it a point to check out the contest between the Philadelphia Eagles and the Indianapolis Colts.
Like most fans of the sport, we had to know. We had to see for ourselves if this time around things were going to be different. Was Tim Tebow finally going to show he belonged in the National Football League?
From the moment the former Heisman Trophy winner checked into the game, the crowd at Lincoln Financial Field couldn't hold back their excitement. You'd have thought it was Bruce Springstein coming back out for an encore performance. That's weird, right?
Here's the interesting thing — while Tebow was vastly better than the guy who last played in the 2013 preseason for the New England Patriots, he was nothing spectacular. Granted, his mechanics were smoother and his release tighter, but he was still the same guy who would hold onto the ball too long and take the unnecessary sack. The same guy who reminded you why he's no longer a permanent fixture in the league to begin with. Even more astonishing:  whether he makes another team or not (our vote, especially after he was cut, again, is for not), people will still continue to be fascinated with him.
Here's a guy, who isn't a star player but has the kind of following usually associated with incredible success in the sport. Not many athletes can achieve this sort of rockstar status — especially not on Tebow's level — but it does happen — whether they deserve it or not. So in honor of Tebow's return to the gridiron, let's take a look at five players fall into this particular category.
1. Hideki Matsui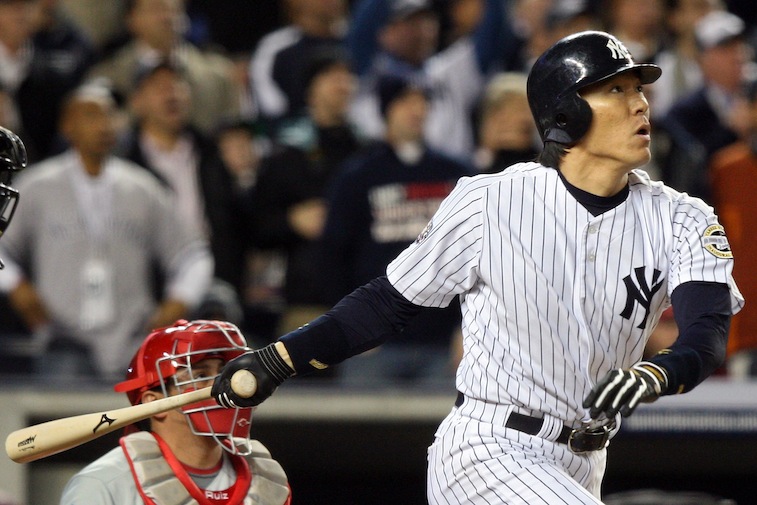 We're in no way claiming that Hideki Matsui couldn't play baseball. When he was zoned it at the plate, even the balls themselves feared the wrath of Godzilla.
However, aside from playing in the All-Star game during his first two seasons — 2003 and 2004 — and earning the 2009 World Series MVP award after putting up a Reggie Jackson-esque stat line — .615 batting average, three home runs, eight RBIs — against the Philadelphia Phillies, we don't understand why he was so beloved.
Is it because he was able to handle the bright lights of New York City? Is it because of his cultural appeal as a "Japanese Everyman"? Is it because he's open about his affinity for porn? Oh, wait. We think we just answered our own question.
2. Chris "Birdman" Andersen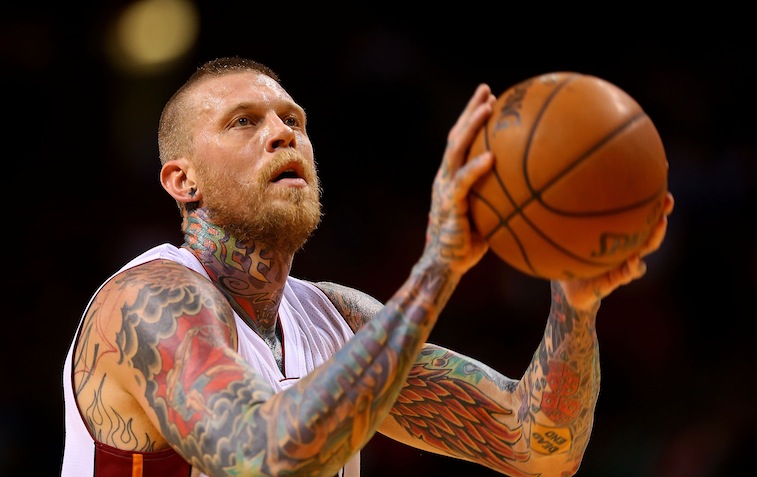 If you took a moment to look over Chris Andersen's career statistics, nothing about his numbers would suggest this guy deserves to have a bevy of followers. But he does. In his case, we'd probably have to chalk it up to his wild personality and unique appearance.
It has nothing to do with Anderson's 6-foot-10 frame and long limbs. This is the NBA. Those guys are a dime a dozen. No, it's his energy, intensity, and the fact that his body is covered head-to-toe in bright tattoos — some more scary than others.
When this guy soars through the air, it doesn't take a rocket scientist to figure out why he's called the Birdman. Honestly, all that's missing are actual feathers. However, as you can see in the above picture, Anderson has the ink to take care of that.
3. Dontrelle Willis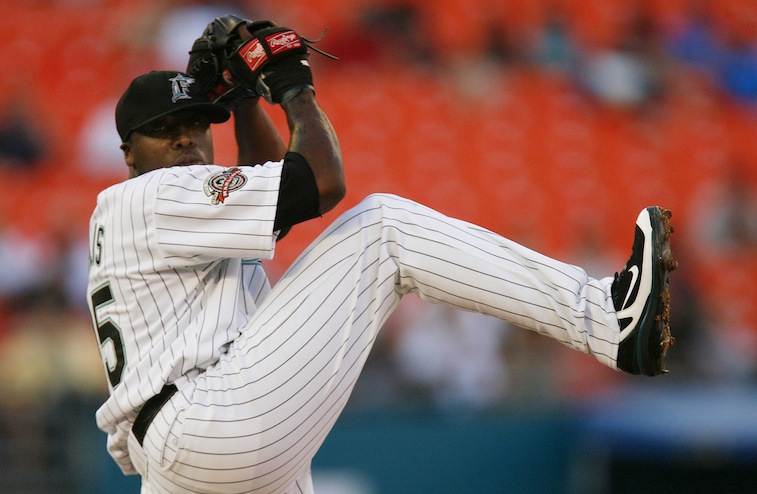 With his super-high leg kick, occasional high socks, and hat worn slightly to the side, former pitcher Dontrelle Willis was bringing the swagger to Major League Baseball before the word was even part of everyday conversation. That's how cool this guy was during the early-to-mid 2000s. Of course, while his style always remained on point, the same could not be said for his actual pitching.
Willis was a force on the mound during the early part of his career with the Florida Marlins. He earned the 2003 NL Rookie of the Year — and a trip to the All-Star Game — after posting a 14-6 record and 3.30 ERA. Two years later, in 2005, his numbers were even better. Willis led the National League in wins (22), complete games (7), and shutouts (5), while also holding down the fort with a 2.63 ERA. Unfortunately, it was all downhill after that.
His ERA shot up, he was no longer smacking homers (yeah, had some power), and he found himself bouncing from team to team. Although the appeal of this once-talented lefty never went away, it's probably best to focus on the good memories. It's better that way.
4. Brian Scalabrine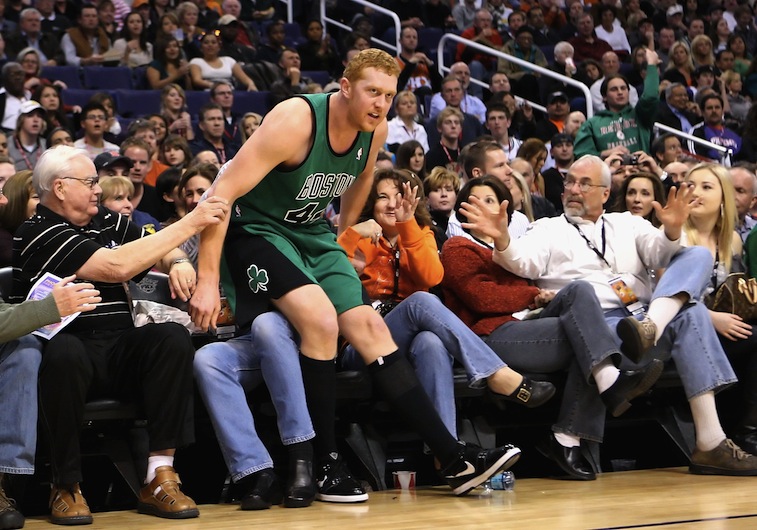 If we were looking for the best way to describe former NBA player Brian Scalabrine, we'd categorize him as that nice kid who made the team in high school, but was resigned to sit all the way at the end of the bench, whose one shining moment would come when he subs into the game (with the team already up 20) knock down an uncontested three (that obviously didn't matter) causing his teammates and everyone in attendance to go wild.
Now imagine all this happening at the game's highest level — that's Brian Scalabrine.
Fortunately, for all his shortcomings, Scalabrine did manage to pickup some of the best nicknames in the history of the National Basketball Association. And whether you're a fan of "White Mamba, "The Ginger Ninja," or the lesser-known "Veal Scalabrina," just know that anything is better than "that tall redhead sitting at the end of the bench."
5. Jeremy Lin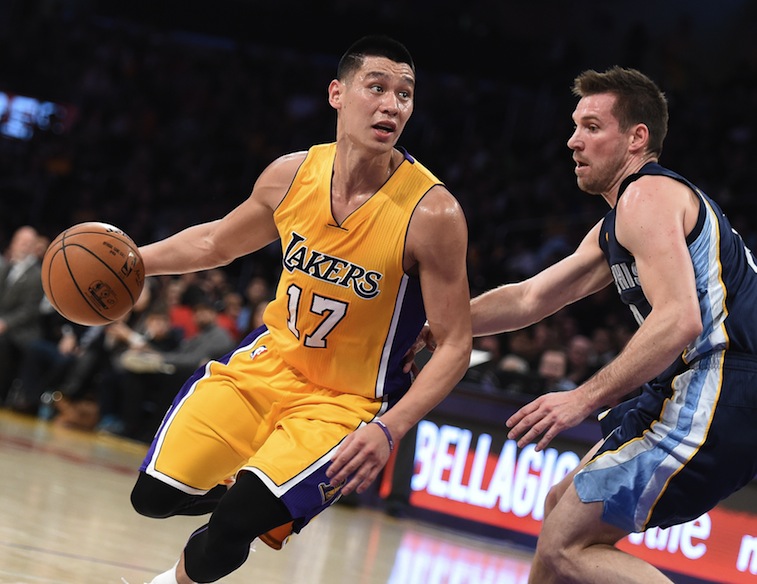 It was nearly impossible not to jump on the Linsanity bandwagon back during the 2011-12 NBA season. When Jeremy Lin — the 23-year-old Harvard graduate — started dropping 20-plus points a game and turning Madison Square Garden into his personal playground, you couldn't not cheer this kid on.
Who would've guessed this one guy would singlehandedly change how people viewed Asian basketball players. It's a shame it took so long. It doesn't matter who you are, where you're from, or the color of your skin, if you can ball, you can ball. And Lin certainly passed the eye test.
Yet, this is the thing, we're not here to knock the guy's talent. He has it. We're just here to say that when the dust settled and this guy finally came back down to earth, there's nothing wrong with admitting this guy isn't a superstar. Jeremy Lin is a good basketball player. He belongs in the NBA, for sure. But let's not kid ourselves. That's as far as this should go.
All statistics are courtesy of Sports-Reference.com and ESPN.go.com.