Dear Tim Tebow, Will You Please Just Go Away?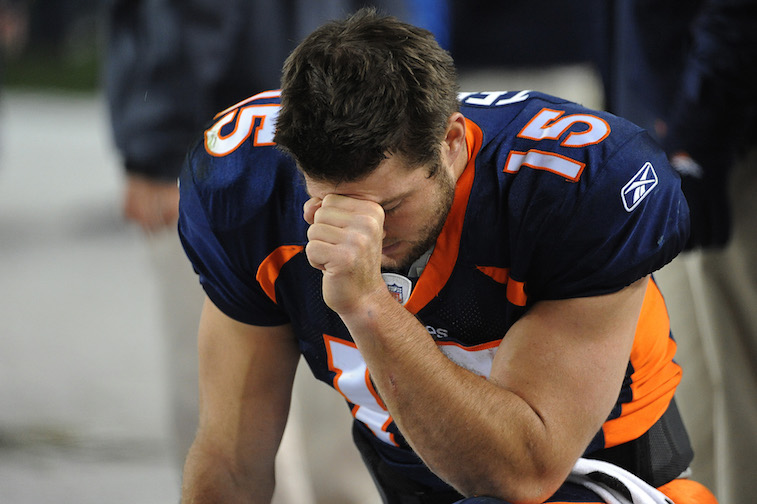 Dear Tim,
Let me kick off this letter by saying that you seem like an all-around good dude. You do things that make me believe that you have a heart made of gold, and if there were a Philanthropic Hall of Fame, you would be a first-ballot inductee. Your work and beliefs away from the football field are the main reason you are one of the most polarizing athletes of all time. All of that is nice, but when it comes down to Tebow the professional athlete, I just whole-heartedly wish you would go away.
Now that you've been granted yet another chance at resurrecting your athletic career, those of us who are even the most casual of sports fans will now have the pleasure of hearing about the every move of a washed-up NFL quarterback who completed less than 48% of his career pass attempts on a daily basis as he makes a mockery of the process of becoming a Major League Baseball player. And of course, anytime you are front and center, your personal agenda is also front and center. You are far from the first athlete to profess your faith publicly, but in my humble opinion, you can take it a little bit too far. I admire your steadfast beliefs, but would it kill you to tone it down a bit and practice your faith on a more personal level?
Your overflowing optimism teeters on the edge of sickening. One moment in particular stands out — your response following the 40-14 drubbing your Denver Broncos took at the hands of the Buffalo Bills on Christmas Eve in 2011 absolutely infuriated me. In case you have since forgotten, here's a reminder of what you had to say during your post-game press conference that day: "Isn't it great that no matter what, win or lose, we can still have a chance to celebrate my savior's birth tomorrow? That's something I'm really excited about, celebrating Christmas."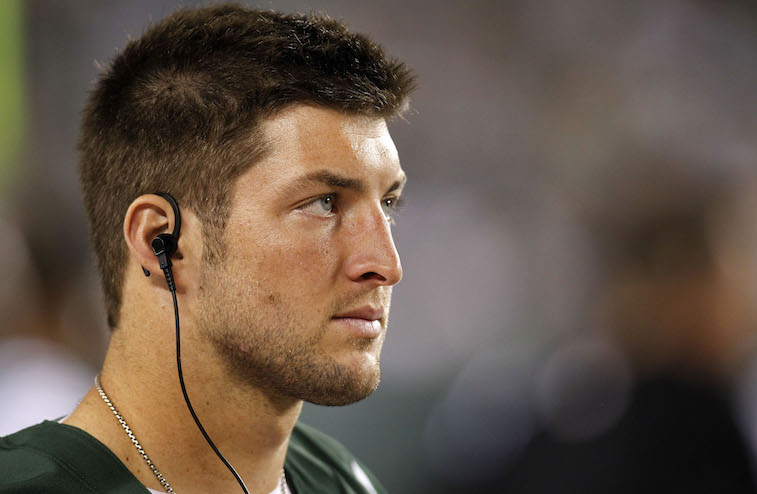 To me, that statement sounds more like something a little league soccer coach should be saying during a halftime speech while his team is eating orange slices, not something you would hear an NFL quarterback who is in pursuit of a Lombardi Trophy say. And let's not forget, were you totally forthcoming about how you spurned your hometown Jacksonville Jaguars when the Broncos gave you the choice between being traded to the Jaguars or New York Jets? The answer is no, you were not.
What's truly sad and pathetically disturbing about your attempt at carving out a professional baseball career is the latest news that you won't be available every day during your time in the Instructional League due to your commitments as an ESPN broadcaster. If you were committed to becoming a legitimate professional baseball player, you would put your career in the media on hold and focus solely on baseball.
Since that's obviously not going to happen, it's now painfully obvious that your latest athletic endeavor is all about you staying relevant and in the national spotlight. How can you not see that what you are doing is taking a job and an opportunity away from another young man who is fully devoted and would kill for the opportunity to play professional baseball?
There is no arguing that you were an amazing player during your Heisman Trophy-winning days at the University of Florida, but as anyone who follows football knows that sometimes, the best college quarterbacks are not well-suited to play in NFL offenses. That being said, it's not your fault that Josh McDaniels made the boneheaded move to trade away multiple draft picks to move up and select you in the first round of the 2010 NFL Draft, when most teams had you pegged as a third- or fourth-round pick.
It's also not totally your fault that practically every major media outlet in the United States views your every move as headline-worthy or deserving of a primetime television slot. It is your fault, however, for training more like a linebacker or CrossFit competitor than a quarterback during your time in the National Football League. I hope by now that you've realized that the intensive cardio and weight training that you did (and probably still do) six days a week was more beneficial for magazine photo shoots than it was for your play as a quarterback.
And it's definitely not your fault that the New York Mets were desperate enough (for whatever reason), to sign you to a contract. They are claiming it's a baseball move, but we just aren't buying that. Either way, that's not on you.
After watching footage of your workout for MLB scouts, it's clear that you have A LOT of work to do as a baseball player. Instead of flipping massive tires, it's time to work on your flexibility, your footwork as an outfielder, your arm strength (which reportedly was atrocious), and making solid contact off of live pitching.
Speaking as a former athlete who fought for multiple years to keep my NFL dream alive, I sincerely hope you can find it in you to make the most of this opportunity, as it will likely be your last. I also know that there are thousands of deserving players out there who would give anything to be in your shoes.
Speaking as a realist, I find it hard to believe that you will be focused enough on baseball to make this thing work. That said, will you please do the sports world a favor and just focus on your charity work and broadcasting career and let your career as an athlete ride off into the sunset?