Tim Tebow's Surprising Move After Being Released From the Jaguars Involves Joining Forces With a Popular Media Figure
Tim Tebow's time with the Jacksonville Jaguars this past offseason was short-lived, but that hasn't stopped him from aggressively pursuing additional opportunities outside of the NFL.
Just a few weeks after his NFL release, Tebow reportedly has a new gig. A gig that features one of the more popular sports media figures in the world.
Tim Tebow is reportedly joining Stephen A. Smith on First Take
According to a handful of reports, Tebow will be joining First Take once a week to debate the show's host, Stephen A. Smith.
The announcement regarding Tebow came on September 2 when ESPN announced multiple individuals' involvement with the show moving forward:
ESPN debate show First Take announced its new lineup on Thursday morning. Among the headliners, Hall of Fame wide receiver and NFL Network analyst Michael Irvin will debate Stephen A. Smith on Mondays. Former Florida star and NFL quarterback Tim Tebow will appear on the show to debate Smith on Fridays. 

Per the network, a rotating roster of co-hosts including Paul Finebaum, Keyshawn Johnson, Chiney Ogwumike, Kendrick Perkins and Mina Kimes will join the show on other days. 

Molly Qerim Rose will remain as the show's host.

"This new format will pair Smith with new voices and perspectives every day of the week who will challenge him on their specific area of expertise in a completely new way," Antoine Lewis, senior coordinating producer, First Take, said in a statement. "Stephen A., Molly and a lineup of A-list guests will definitely continue to provide fans with all they've come to expect from First Take and much more. We're excited to get going!"

Ben Pickman, Sports Illustrated
The news dump of names comes just a few days after ESPN revealed Max Kellerman would be leaving First Take. With that in mind, it makes perfect sense for the show to explore adding popular figures around the sports world like Tebow.
ESPN is likely looking for insight on NFL, college football
While Tebow's NFL career failed to live up to expectations, he has the unique perspective of spending time with a plethora of different organizations. Tebow played for the Denver Broncos, New England Patriots, New York Jets, Philadelphia Eagles, and the Jaguars.
This gives Tebow the unique perspective of seeing how things work for different teams around the league — valuable commentary to have on a show like First Take.
Tebow is also a former college football superstar. His insight into how the game is played at the collegiate level is equally as valuable.
This isn't Tim Tebow's first job post-release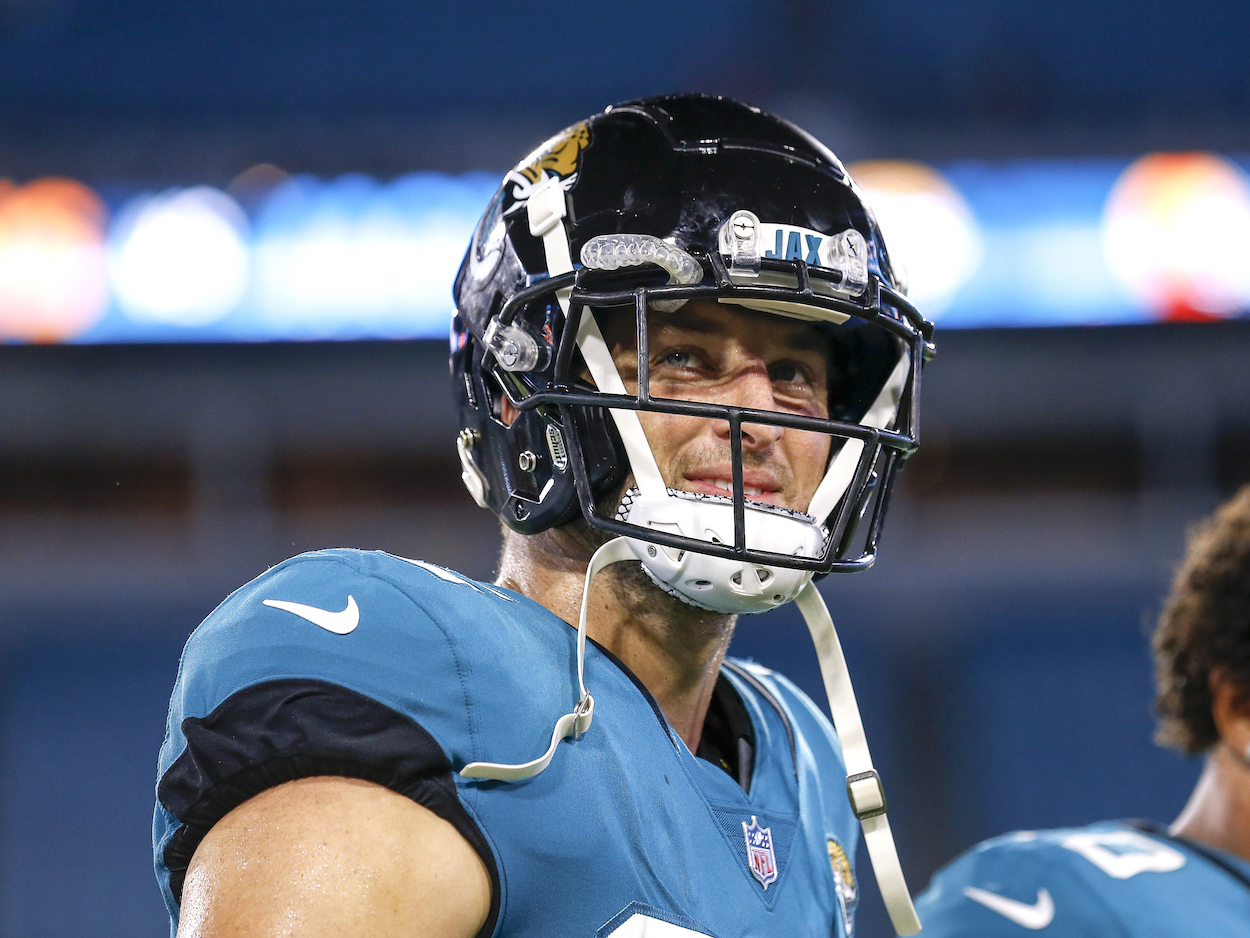 Before agreeing to join First Take, Tebow actually took another job post-Jaguars release. The former Florida Gator signed on with "Clean Juice," a juice bar company, as their national spokesperson. He'll be starring in various advertisements for the business.
While Tebow's oft-talked-about return to the NFL didn't pan out, it's good to see him continuing to stay busy and involved with professional sports in some capacity. It's hard to imagine him offering up much of a fight to Stephen A. Smith during their weekly debates — maybe he has some untapped debating firepower inside him?
Either way, watching Tebow go toe-to-toe with Smith on ESPN should be entertaining.
Like Sportscasting on Facebook. Follow us on Twitter @sportscasting19.