Tim Tebow Sounds Off on COVID-19 and Sports: 'I Find Myself Recording Every Old Game of Every Sport'
COVID-19 has impacted everyone. Sports leagues have certainly taken a hit. Minor league baseball has been affected, along with former NFL-turned-baseball-player Tim Tebow. Tebow's baseball season didn't even begin. Now he's like the rest of us, waiting for the sports world to resume. Here's what Tebow had to say about sports in the time of COVID-19. 
How COVID-19 impacted Tim Tebow's baseball career
MLB had many tough decisions to make this year. First off, the season was reduced from 162 games to a paltry 60. They have a condensed schedule packed into two months of regular-season games with additional playoff teams added to October.
One of the biggest cuts came to their minor league affiliate systems. The minor leagues had to shutter operations for 2020. That meant only a small percentage of minor leaguers were selected to play at alternate sites for each team in the event they had to be called up as replacements to the big league rosters. 
Tebow has been impressive in spurts during his time as a minor leaguer within the New York Mets organization, but his advanced age and late start in coming to professional baseball make him a long shot to make the Mets' roster at any point.
Predictably, according to Sports Illustrated, Tebow didn't make the cut for the Mets player pool. That means he's been significantly impacted by COVID-19 — but Tebow's thoughts on sports in this climate go well beyond his own predicament. 
Tebow's thoughts on the return of sports
Tebow gave an interview with WebMD to share his thoughts on the return of sports. The former quarterback first reflected on it from his perspective as a player regarding what it'd be like for teams lacking fans in the stands. He noted that sports like pro and college football may be a lot different, while sports like baseball might not see the same kind of effect: 
"…[T]here's a huge difference playing in The Swamp at the University of Florida with 95,000 screaming Gator Nation Crazies versus having it empty … But I think when you talk about baseball … I don't think it changes the sport that much. I think it's a calmer, more relaxed, kind of grab-your-hot-dog-and-drink, enjoy the game, and still cheer." 

Tim Tebow on COVID-19
Tebow also commented on his perspective as a spectator. He said that he found himself seeking out prerecorded events just to experience the thrill of watching sports again: 
"But at the same time … I catch myself watching, like, 1997 Nebraska versus Missouri on TV and watching old games. And I'm taping everything."
His comment speaks to just how ingrained sports has become as part of modern society.
Tebow thinks postponed sports will affect kids' development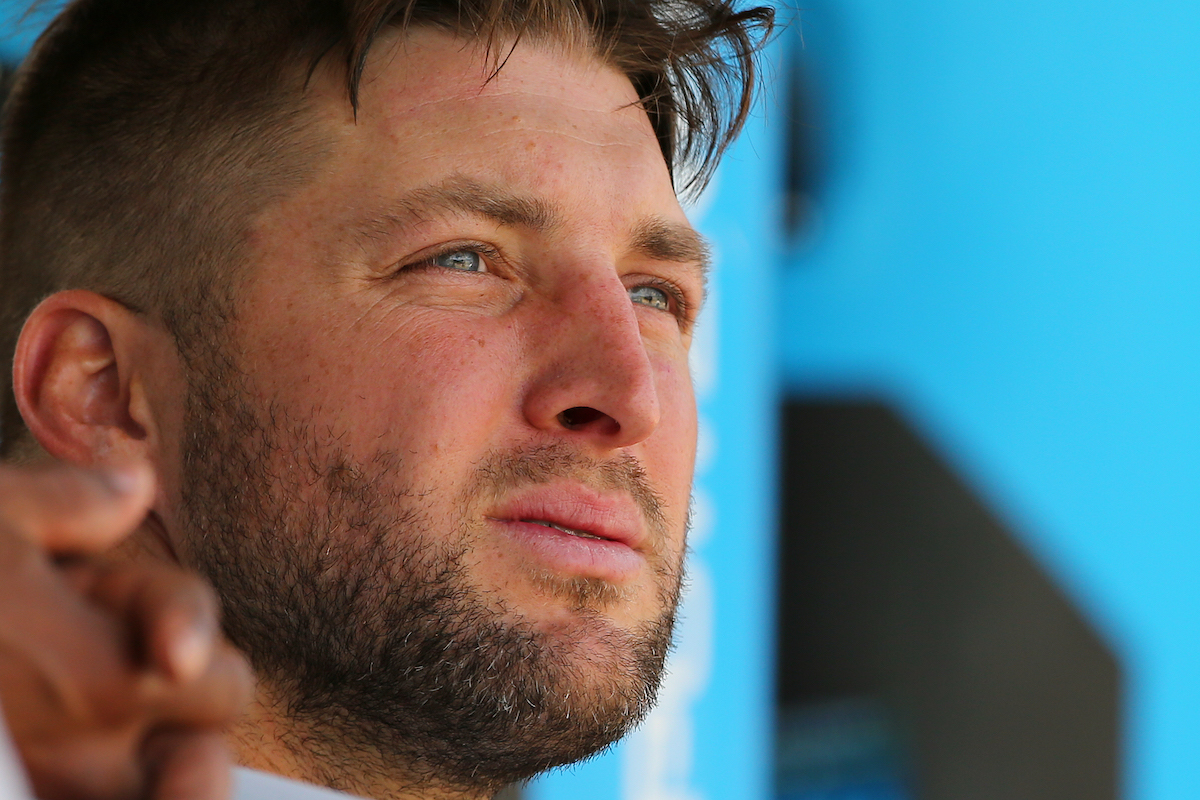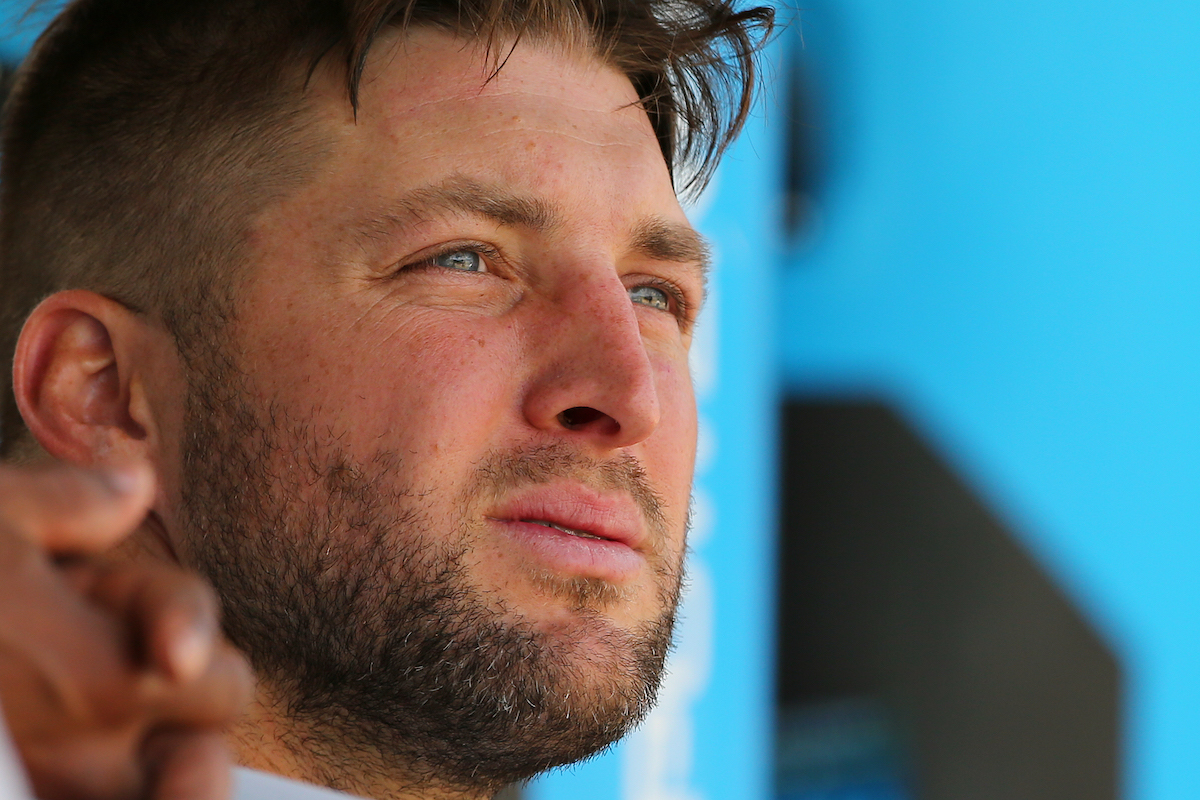 Tebow was also asked about the impact sports has on kids, and he did not mince words. He thinks it's an essential part of the fabric of society: 
"I've got to be honest, it's huge. It's huge as far as development, um, developing character qualities, developing skill sets, developing teamwork, developing camaraderie, um, developing a community. You know, I really believe we were made for a community. We need to be around people."
He also stressed the need for parents to get involved with their kids and bring sports to them if they can't get to the sports themselves. In a time when nothing is normal, sports allows kids and their parents to feel a certain degree of normalcy. Tebow's advocacy for them to continue pursuing competitive sports makes a lot of sense.