How Tim Tebow Could Surprise Us All
Even just a few months ago, the notion that Tim Tebow might be playing professional baseball by the end of this season was laughable. The former professional football player, now 29 years old, tried out in front of a bunch of scouts from Major League Baseball teams and ended up signing a contract with the New York Mets. So what would Tim Tebow have to do to surprise us? We have a few thoughts on that.
Actually hit baseballs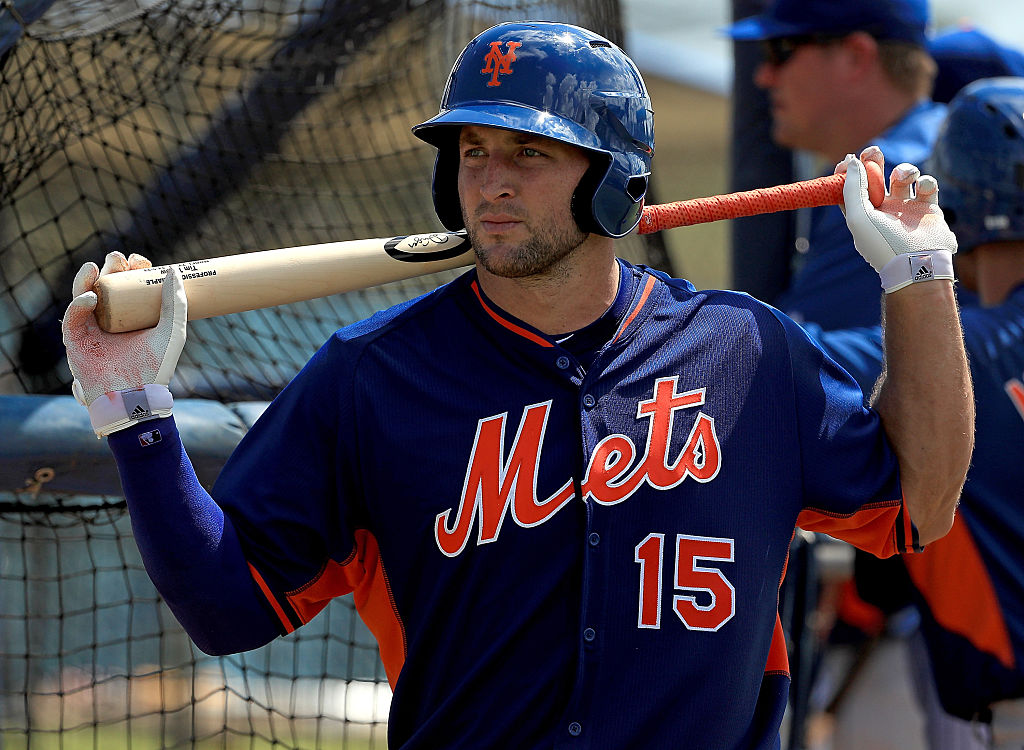 Sources recently reported that Tim Tebow made contact with 75% of the balls thrown to him during his workout. While some may consider this to be a passable percentage of contact for a major league player, the comparison isn't even fair. There are a lot of 29-year-olds, who haven't played organized baseball in a decade, who could probably step into a batting cage and make contact at a high rate. Doing it against professionals — many who are several years younger than you? That is a completely different story. However, Tebow did hit a home run on the first professional pitch he saw in instructional league, which is a little more unusual.
There are a lot of reasons not to overanalyze this. First of all, the pitch was a meatball right in a spot that appears to be in Tebow's wheelhouse. He chokes up on the bat, making swinging at a high fastball a bit easier for him than it is for, say, a slugger with a long swing. That said, he showed off real power in driving the ball from a left-hander to the opposite field for a home run.
However, Tebow, a 29-year-old, developed adult male, faced a string-bean, 22-year-old with 53 1/3 innings of professional experience. The matchup isn't as one-sided as you expect. If Tebow can continue to hit at a high rate — driving the ball with authority as he did on the first pitch he saw — all the way into actual minor-league games next season, then we'll be impressed.
Become a real fielder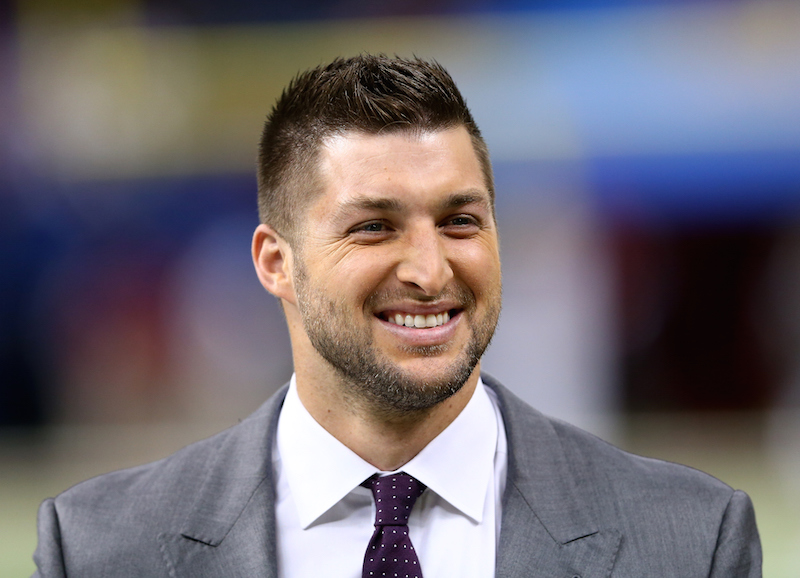 Tebow's reviews probably shouldn't come as a major shock to anyone. The feedback concerning Tebow as an outfielder came with one fairly major, stinging comment. An American League scout spoke to USA TODAY Sports on condition of anonymity because he was not authorized to speak publicly about his assessment. He said:
It was a complete waste of time. It was like watching an actor trying to portray a baseball player. He tried. He tried. That's the best I can say. He is crazy strong, and could run well in one direction, but that's it. He only had one good throw of all his throws.
Being an outfielder involves more than just speed. It means taking quality routes, getting good jumps, and reading the ball off the bat. It involves not only knowing where to throw once you get the ball, but getting it there quickly and accurately. Arm strength and accuracy are not Tebow's major strengths, despite his prior career as an actual NFL quarterback.
Assuming he never evolves into a great hitter and must rely on his given tools (such as speed and strength) to become the best player he can be, Tebow must make massive strides as a defensive player; it's the only way he can hope to spend any time in the big leagues.
Make it to the big leagues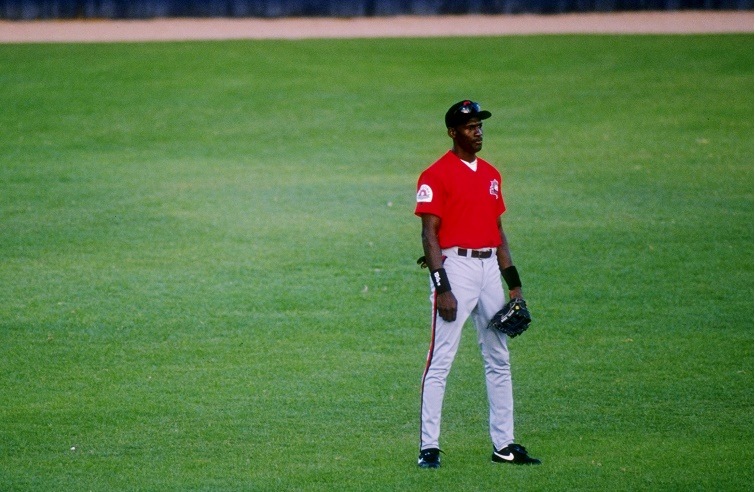 If Tebow actually makes it to the big leagues — based on his own merit, not becoming become some money-driven sideshow — it will be one of the biggest surprises in Major League Baseball history. For comparison, when Michael Jordan became a minor league baseball player for the Chicago White Sox back in 1994, he was 31 years old. There wasn't a ton of hope for him at that point, but he showcased a remarkable skill set despite his time off.
Jordan wasn't nearly as raw as Tebow. He had an arm. He could field. He had a hole in his swing, but he showed some promise. Jordan skipped directly to Double-A that year. While his numbers aren't good, it's impressive that he hit .202 with a 10.3% walk rate, three home runs, and 30 stolen bases.
It's hard to imagine Tebow going straight to Double-A, given the reviews scouts gave of his performance. He is nowhere near the athlete Jordan was at the time. Tebow may very well spend a few years in the minor leagues before he's ready for the big league game. We'll be surprised if Tebow ever steps on the field in a major league game. If he does, he'll probably be past his prime already.
Statistics courtesy of ESPN and Baseball-Reference.