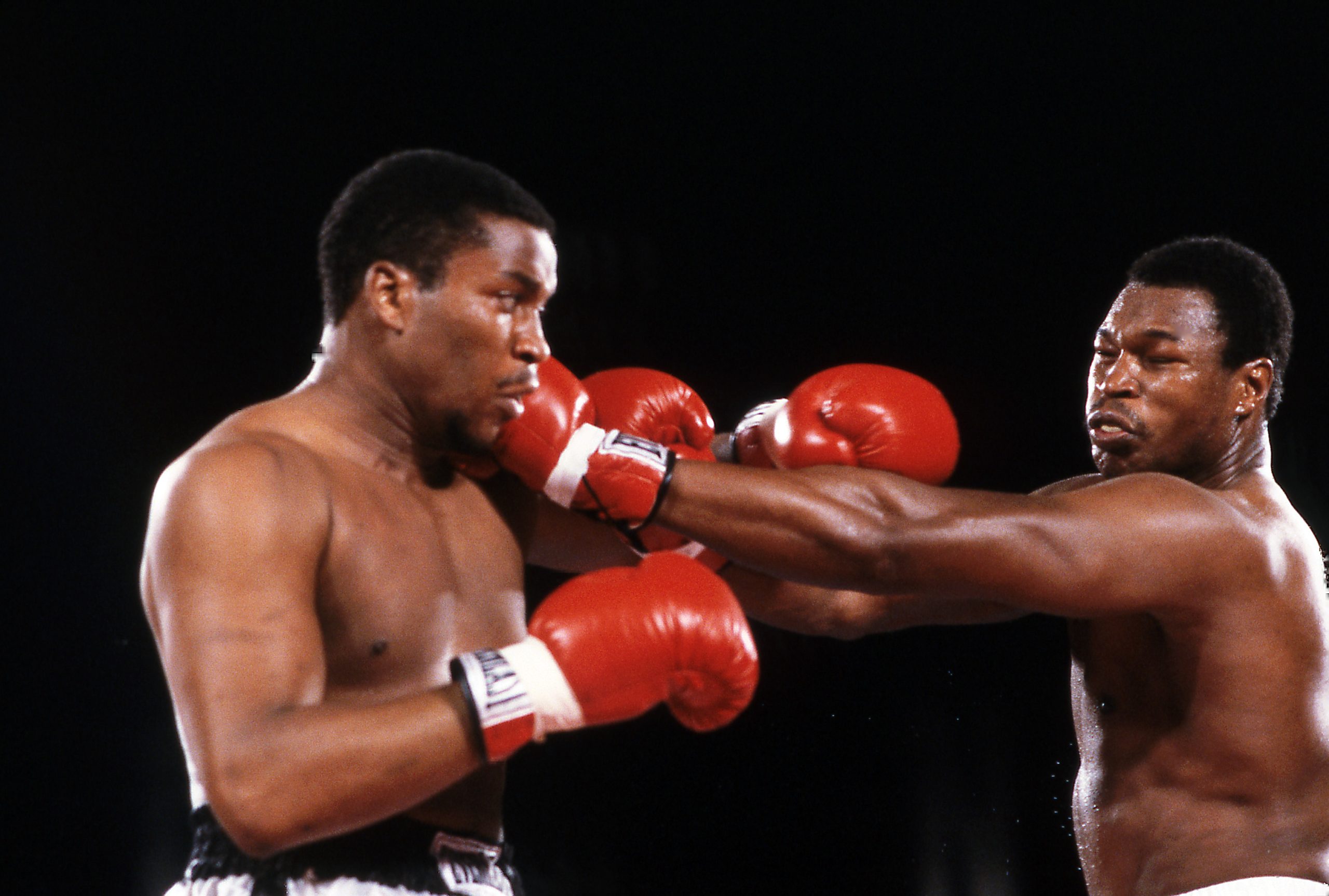 Tim Witherspoon Blasts Logan Paul and His Brother for 'Conning' Boxing Fans: 'Mike Tyson Will Kill Him'
Tim Witherspoon recently said Logan and Jake Paul are disrespecting legitimate boxers and conning boxing fans.
Two-time heavyweight boxing champion Tim Witherspoon doesn't have a whole lot of good things to say about Logan and Jake Paul. In fact, he believes the brothers are "conning" boxing fans with their recent bouts. Witherspoon recently blasted the brothers for disrespecting boxers with their antics. He also added that Mike Tyson would kill Logan Paul if their rumored fight ever came to fruition.
Logan Paul has been trying to secure a fight with Mike Tyson
Logan Paul has been doing what the Paul brothers do best — generate talk. In June, the YouTuber fought the unbeaten Floyd Mayweather in an exhibition bout that went the distance. No winner was declared.
He says he now wants a shot at Tyson.
Tyson returned to the ring in November 2020 in an exhibition against Roy Jones Jr. Both fighters went toe-to-toe in eight two-minute rounds that ended in a draw.
Earlier this month, Michelle Joy Phelps interviewed Paul and he spoke about the rumored fight with Tyson that had talk of February 2022 action.
"It's like I'd love to fight Mike Tyson because it's a legacy thing and I think I beat him, I really do and a lot of people laugh like I f****** beat him," Paul said in an interview posted on Phelps' Instagram page. He's just too old.
"But at the same time, if I beat Mike Tyson, you know, living legend. The narrative is you beat up an old man. And I have to beat up one of my heroes. That kind of sucks."
Former heavyweight champ Tim Witherspoon blasts Logan Paul and his brother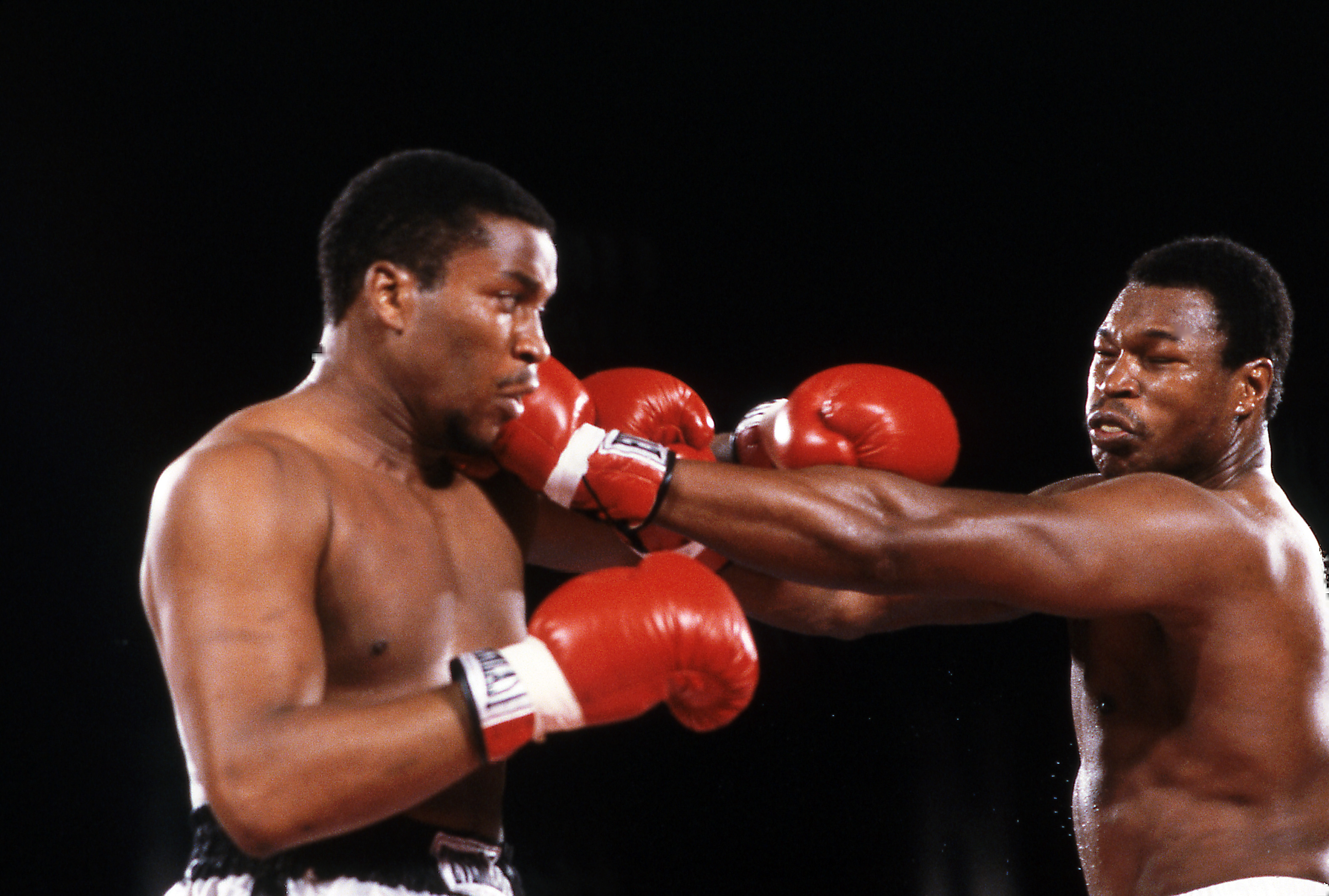 Witherspoon had himself one heck of a boxing career. In October 1979, Witherspoon made his professional debut, defeating Joe Adams and igniting a string of 15 straight victories before falling to Larry Holmes in a 12-round split decision in 1983. Witherspoon went 55-13 in his career that saw him earn the WBC title in 1984 and the WBA title in 1986.
In a recent interview with The Sun, Witherspoon showed his displeasure with the Paul brothers, saying they are disrespecting true boxers with their antics.
"I think they should separate that type of entertainment so everybody knows it's only exhibitions," he said. "It's a shame that those two brothers are running up there and disrespecting boxers who have really worked hard.
If the Paul brothers are to get in the ring, Witherspoon wants them to fight legitimate boxers in their prime.
"The Paul brothers should be made to fight guys in the top 10," Witherspoon said. "They're conning the boxing public and community and I think it's a shame. There's no way these brothers can really beat the top boxers in a real match. They're misleading a lot of the boxing community. They're not real boxers."
Witherspoon said Mike Tyson would kill Logan Paul in the ring
Witherspoon said the Paul brothers know what they're doing. They are lining up big names from boxers well past their prime. He said they are intentionally staying away from current top-10 boxers.
"You know what, there is nobody who is in the top 10 current rankings that these brothers are fighting," he said. "Those brothers know what they're doing they're trying to get top guys on TV who are no longer in their peak or non-boxers."
Witherspoon even said Logan Paul would have no chance against a 54-year-old Tyson.
"Mike Tyson will kill him," he said. "He's not going to be able to do anything to Mike. Mike's going to kill him."
Witherspoon said if the fight did happen, Tyson might even take it easy on the kid.
"Mike might not even hurt him," he said. Mike might get in there and play with him. So it's not real serious stuff. And the commission allowed this stuff."