Timberwolves Forward James Johnson Also Has a Perfect Mma Record
James Johnson has barely had time to get his feet wet with the Minnesota Timberwolves. Part of a 7-player, 3-team trade on February 6, he had only four weeks with the team before the NBA shutdown due to a player testing positive for COVID-19.
On May 21, the Timberwolves announced that the team's practice facility would be opening for individual workouts, according to the Star Tribune. While we are sure most NBA players have found alternatives for their workouts during the months the NBA has been inactive, we also know that Johnson has a somewhat different routine he can follow.
James Johnson's family all trained in MMA
RELATED: Kevin Love Once Save His Friend From Bleeding to Death
The 6-foot-7-inch forward was born and raised in Cheyenne, Wyoming. One of nine siblings, Johnson's parents, his siblings, and himself all have black belts in mixed martial arts.
He, himself, has a second-degree black belt, and he participated in his first bout at the age of 18. Through seven matches, Johnson remains undefeated, and he also has a 20-0 record in kickboxing, according to Grantland.
While we don't know for sure, we doubt he has participated in any matches as of late and perhaps his NBA contract, worth just over $15 million this year, prohibits it. But he certainly could be practicing his moves as part of an at-home workout routine.
Johnson has said there is only one thing he will ask his young son, Navmin, to do in life, and that's to participate in martial arts.
"What martial arts did for me growing up – in life, in school, and athletics – I feel like that's the only thing I'm going to force Navmin to do," he said in a 2014 interview for Grantland.
James Johnson's early basketball career
RELATED: How a Test Forced Kevin Garnett to Skip College for the NBA
Born in 1987, Johnson played high school basketball in Cheyenne. He played college ball for Wake Forest University in North Carolina from 2007 to 2009 before being a first-round pick by the Chicago Bulls in 2009. He was sent to Iowa Energy D League in January 2011, but was quickly recalled to the Bulls roster and then traded to the Toronto Raptors.
A year later Johnson was traded again, this time to the Sacramento Kings. Finding a home for himself was tumultuous. He signed with the Atlanta Hawks, was acquired by the Rio Grande Vipers, signed with the Memphis Grizzlies, and returned to Toronto all by 2014 and in 2016 he found himself in Miami and starting to make a name for himself during his three years there.
On to Minnesota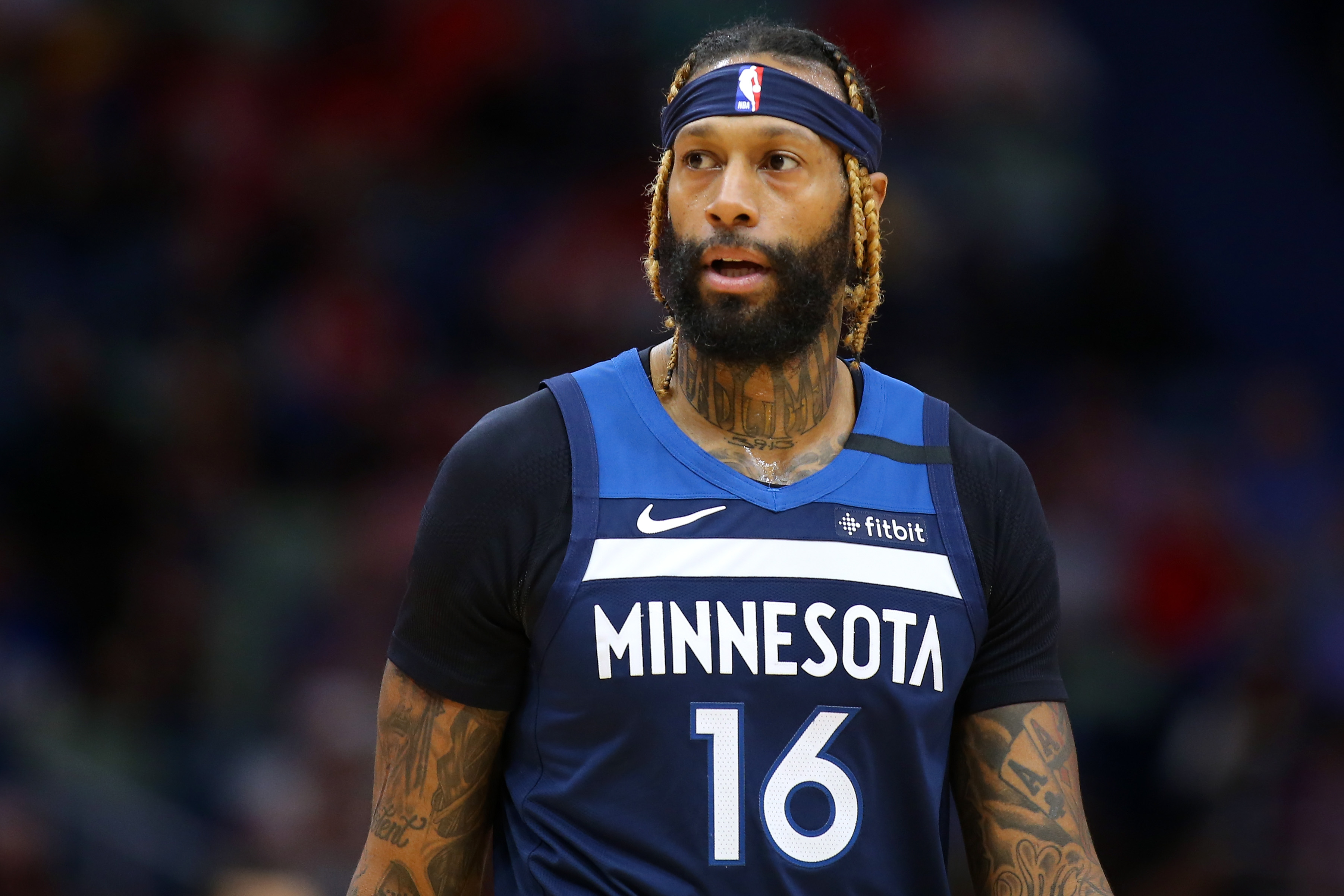 In February, James Johnson found himself traded to the Timberwolves. Minnesota isn't exactly known for being a top NBA contender, but that could change.
The team's best years came in the early 2000s earning a Western Conference finish of 58-24 earning in 2003-04, it's only division championship. MVP that year was power forward Kevin Garnett who left big shoes to fill by averaging 24.2 points with a league-high 13.9 rebounds.
Johnson has had a solid start. In the one-month Johnson has been able to play for the Wolves, he has done pretty well. He had a 15-point, 5-assist game in February. He had another 15-point game against New Orleans in early March, followed by a 16-point game against Houston on March 10 before the league came to a standstill.
All stats courtesy of Basketball Reference