Colin Kaepernick Isn't the 49ers' Answer, but He's Better Than Gabbert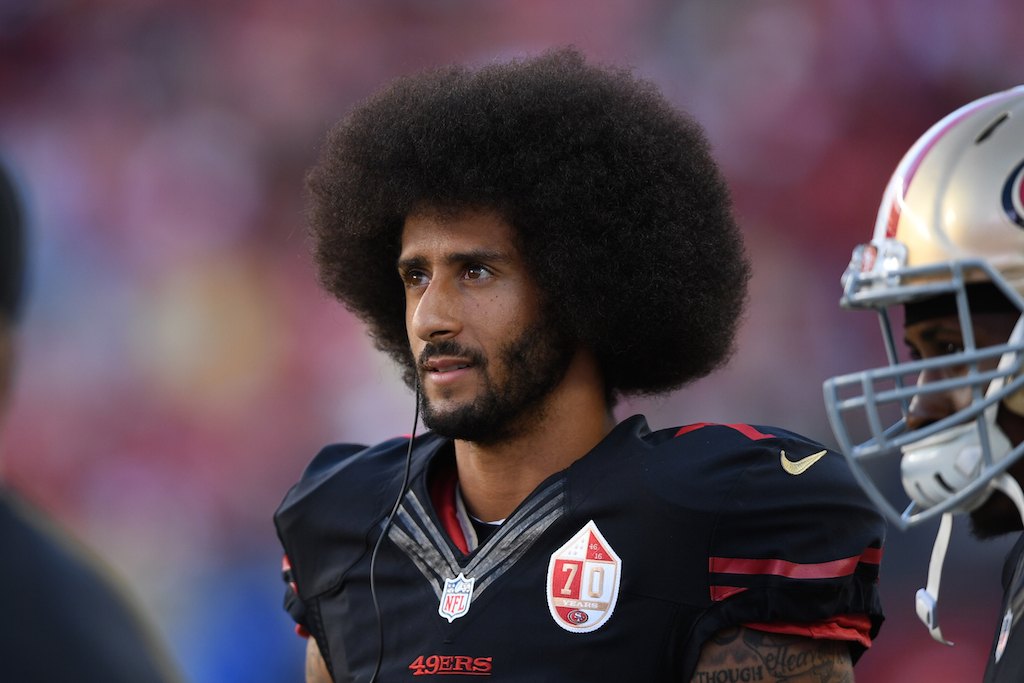 It's time for an important reality check. For all those NFL quarterbacks with the potential to become their franchise's next great savior, there are others who have no business starting on Sundays. Unless you've been living under a rock for the first five weeks of the 2016 season, you know which one is currently suiting up for the San Francisco 49ers. Just so we're clear, it's not the former.
At the quarter mark of the new year, the Niners have shown themselves to be one of if not the worst team in all of football. This group holds a 1-4 record, is averaging just 291.4 total yards per game (ahead of only the sad-sack L.A. Rams), and is giving up an abysmal 28.0 points per contest (tied for 6th worst with the Atlanta Falcons). Yeah, not exactly inspiring numbers.
The sad part is, as unflattering as these figures may be, we're not sure they adequately reflect just how atrocious the Niners have actually been in 2016. And following the club's recent 33-21 loss to the Arizona Cardinals on Thursday night, Niners head coach, Chip Kelly not only acknowledged his team's struggles, he made it perfectly clear things have to change: "I think we're going to look at everything. I mean, we're 1-4. We need to make sure we're going out there and giving us the best chance to win, so we're going to look at everything."
Saying you're going to "look at everything" is not the same as actually doing something. And right now, with their season on the brink of getting out of hand (even more so than it already has), the 49ers need to stop talking and start acting. The best place to begin — turning to Colin Kaepernick as the starting quarterback.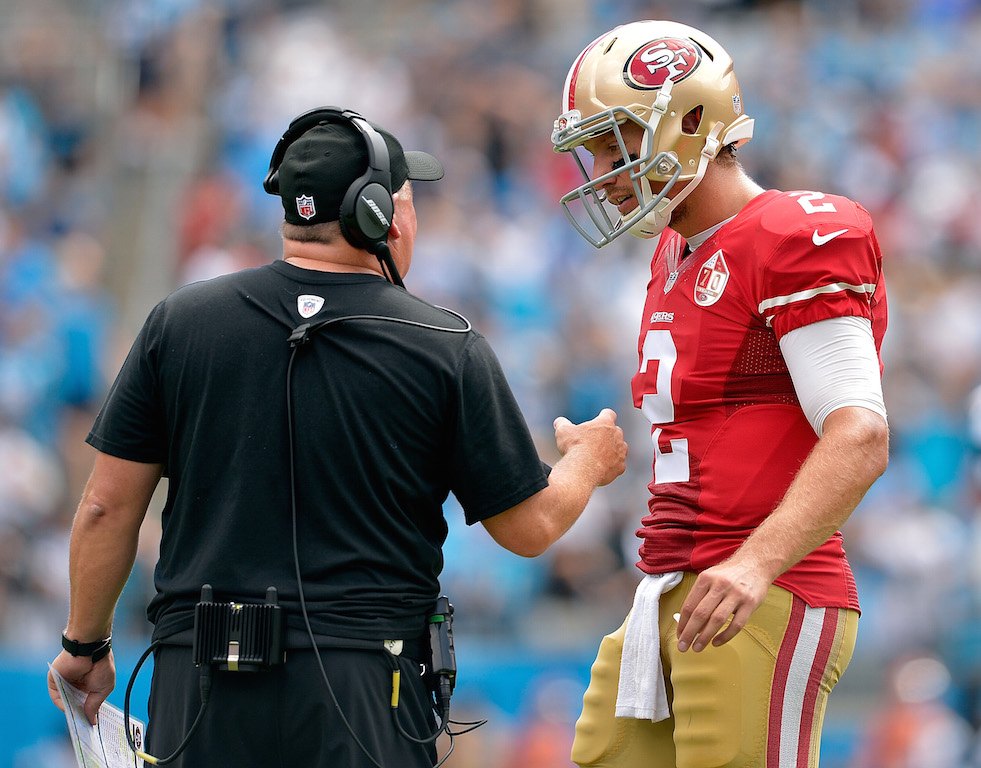 We're not here to suggest benching Blaine Gabbert is the answer to the 49ers' problems. This team, as previously pointed out through the numbers, has a multitude of issues; the majority of which will need serious improvements that go well beyond a short-term solution. But, it's safe to say Gabbert has done nothing to show he deserves to remain the Niners' starting quarterback. In fact, he's done the exact opposite.
As a starting NFL quarterback, the former No. 10 overall pick has a career record of 9-31, has completed just 56.1% of his passes, and has thrown almost as many interceptions as touchdowns (37 to 38). To say he hasn't built on these figures in 2016 would be a gross understatement. In four games, Gabbert has five touchdown passes and six interceptions, is only completing 58% of his passes, and ranks near or at the bottom of the league in both passer rating (69.6) and yards per attempt (5.3). With stats like these, it's amazing he's lasted this long.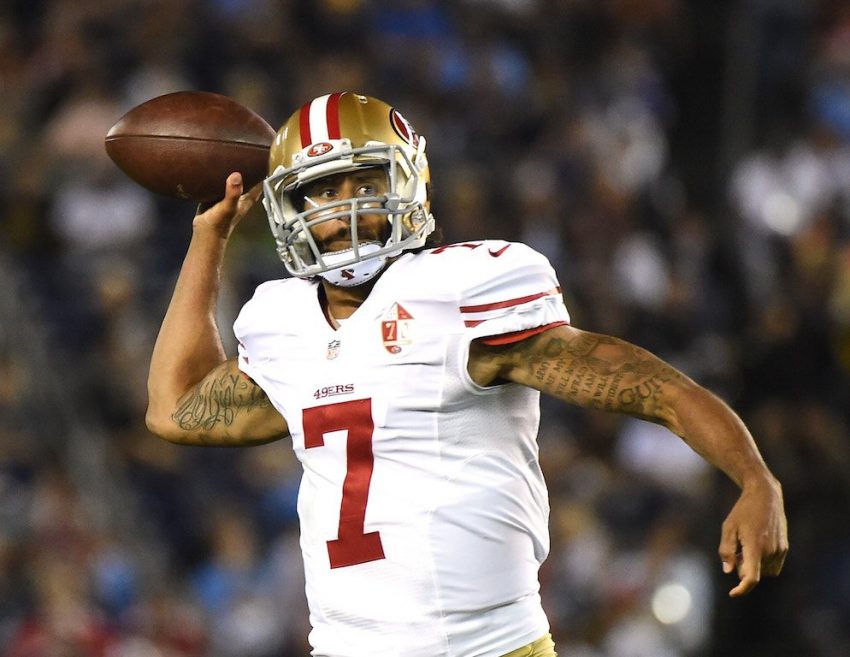 There is no guarantee that Kaepernick is San Francisco's long-term solution at the quarterback position. After all, in eight starts last season, No. 7 completed less than 60% of his passes, threw six touchdowns and five interceptions, and went 2-6 as the first-stringer. Like Gabbert's numbers this year, Kap's figures from 2015 do nothing to inspire confidence. But at this point, what's the alternative? How long will Kelly and the 49ers be able to justify sticking with Gabbert just because he's looked the part in practice? We imagine not much longer.
"It's the entire offense is like that," said Kelly. "But, I would expect us to execute in practice. It's a controlled environment. You're in a lot of trouble if you're not having any success in practice, either. I think that's what we have to make sure we can do, is can we take it from the practice field to the game field, and we're not doing that right now on the offensive side of the ball."
If something's not working, it's the coach's job to figure out how to fix it. Making a change at quarterback won't solve all of San Francisco's problems, but it's certainly a step in the right direction.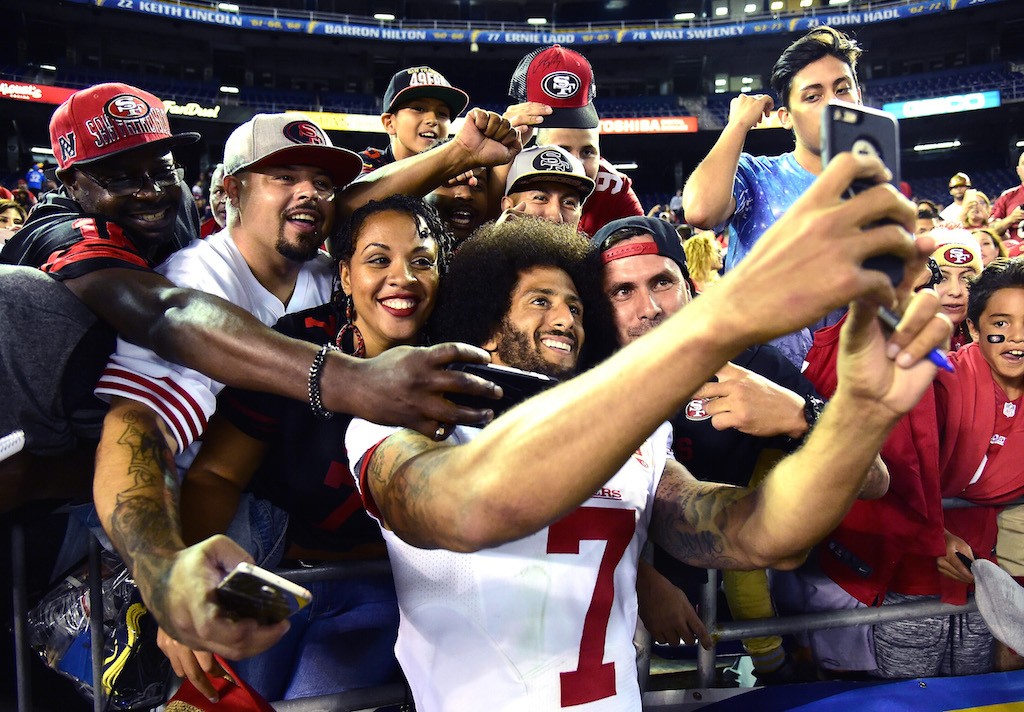 Let's not sugar coat it. The San Francisco 49ers are a bad football team. Like, really bad. They don't effectively move the football, they don't consistently put points on the scoreboard, and they have major issues preventing the opposition from running all over them. This team will not be competing for a Super Bowl anytime soon, and it only has itself to blame.
According to a report from Bleacher Report's Jason Cole, the Niners may finally be ready to hand over the starting QB job to Kaepernick. This is clearly the right move, and something the organization must do at this point in time. Will it fix everything that's wrong with the franchise? Absolutely not. But, for Kelly, a man who consistently does the same thing over and over again expecting a different result, it's a start. For now, that's good enough.
Statistics courtesy of Pro-Football-Reference, ESPN, and Bleacher Report.