15 Times a Pro Sports Team Rebuild Actually Worked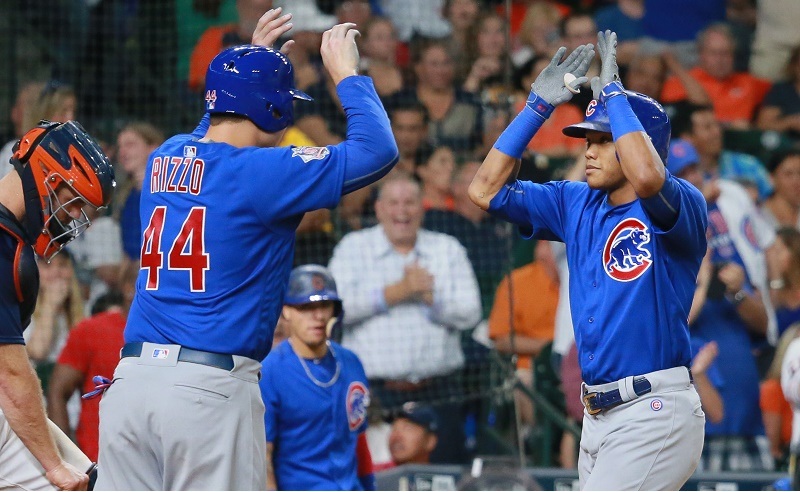 There can only be one champion. It doesn't matter the sport we discuss; it's a universal truth. One team gets the glory, while everyone else goes back to the drawing board in the offseason. But sometimes, teams aren't even really playing to win. Instead they bring about that magical word so many fans hate: rebuilding.
Is rebuilding a good idea? Does it really work out? We can debate the merits of a total team rebuild all day — and many of these discussions occur on sports debate shows. But there's no doubt, whether it's MLB, the NBA, or the NFL, teams have experienced great success after dismantling their rosters and starting over. Here are 15 times a team rebuild actually worked.
15. Texas Rangers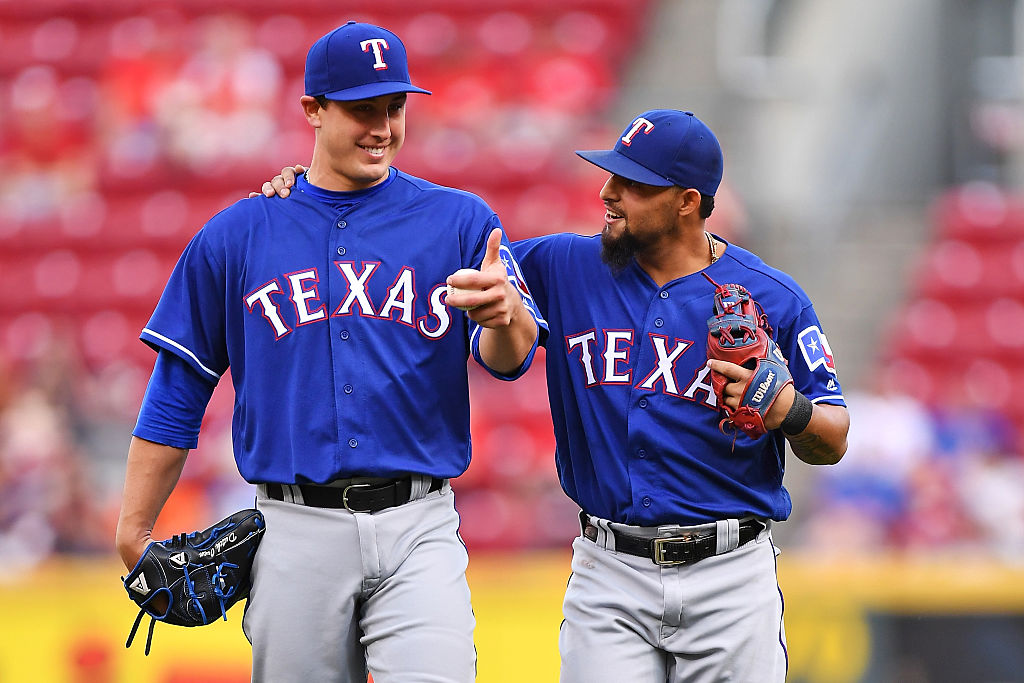 At the end of the 2005 season, the Texas Rangers hired general manager Jon Daniels to take over their team. Texas hadn't been to the playoffs since 1999 and boasted just one winning season in that stretch. Daniels traded assets Mark Teixeira and Alfonso Soriano within the next year while jettisoning manager Buck Showalter in favor of Ron Washington.
The Rangers hit last place in 2007, but they had good prospects coming up through the system. By 2010, Texas was in first place and headed to back-to-back World Series. They won 90-plus games in five of the last seven seasons behind a young core built predominantly under Daniels' rebuild.
14. Carolina Panthers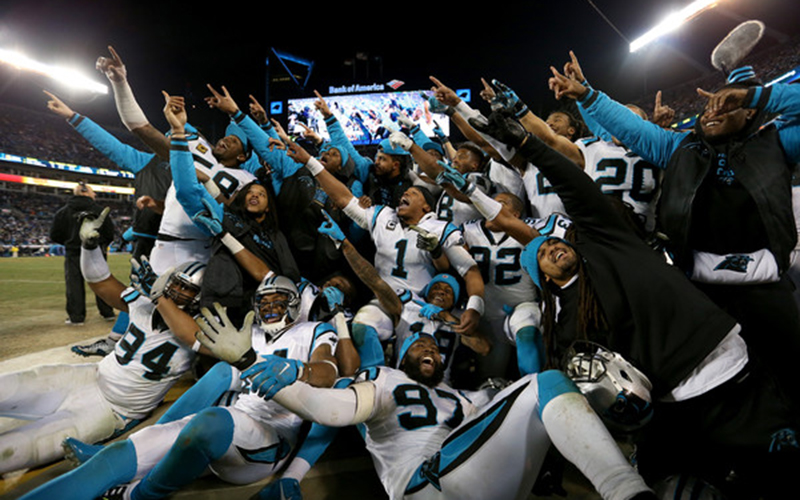 The Panthers experienced a solid run under head coach John Fox, featuring a trip to the Super Bowl in 2003. However, Carolina let their head coach go after a woeful 2-14 season in 2010. The team had no quarterback and no defense — they bottomed out. They brought in Ron Rivera as the coach, along with quarterback Cam Newton, and things slowly started to change.
The next draft brought stud defensive players Luke Kuechly and Josh Norman, and the following year saw Carolina take starters Star Lotulelei and Kawann Short. By 2013, the Panthers were one of the best teams in the NFL and they made a trip to the Super Bowl in 2015.
13. Detroit Tigers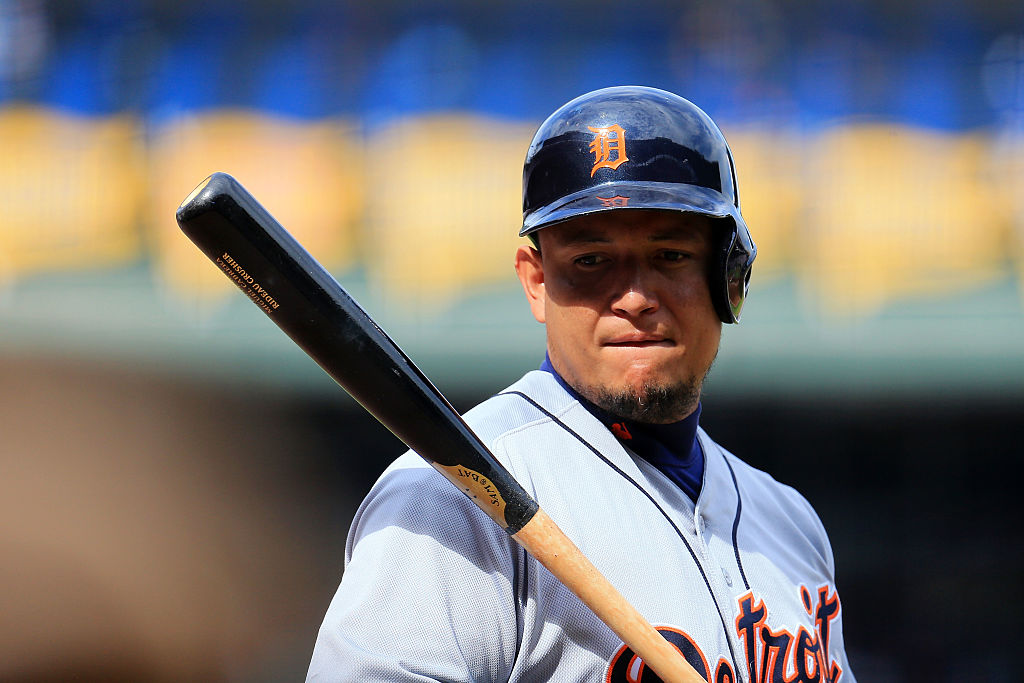 The Detroit Tigers own one of the best examples of obvious tanking in a team rebuild. Back in 2002, the Tigers hadn't made the playoffs since 1987 and hadn't had a winning season since 1993. After a 55-win season, the team replaced manager Phil Garner and GM Randy Smith with Alan Trammell and Dave Dombrowski, respectively. What followed was an ugly, 43-119 season in 2003.
But Detroit traded players for prospects, made high draft picks, and brought in solid veterans such as Magglio Ordonez and Ivan Rodriguez. The Tigers didn't take long to turn things around. In 2006, they rode 23-year-old Justin Verlander and their strong offense all the way to the World Series.
12. Seattle Seahawks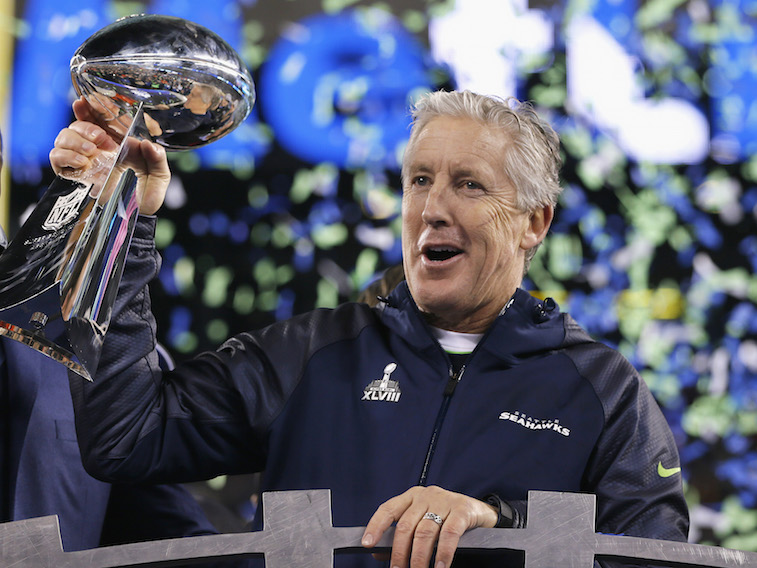 The Seattle Seahawks went into a tailspin after losing in the 2007 NFC playoffs. They went 4-12 in 2008, seeing head coach Mike Holmgren leave. GM Tim Ruskell hired Jim Mora as the new coach, and the Seahawks went just 5-11. They landed in the bottom third of the league in both offense and defense.
So the franchise replaced everyone and brought in Pete Carroll as the new coach and VP of football operations. Over the next three years, the Seahawks drafted defensive backs Kam Chancellor, Earl Thomas, and Richard Sherman to go along with quarterback Russell Wilson and several other starters. Seattle has made the playoffs five consecutive years; they've gone to the Super Bowl twice, and they won it once.
11. Cleveland Cavaliers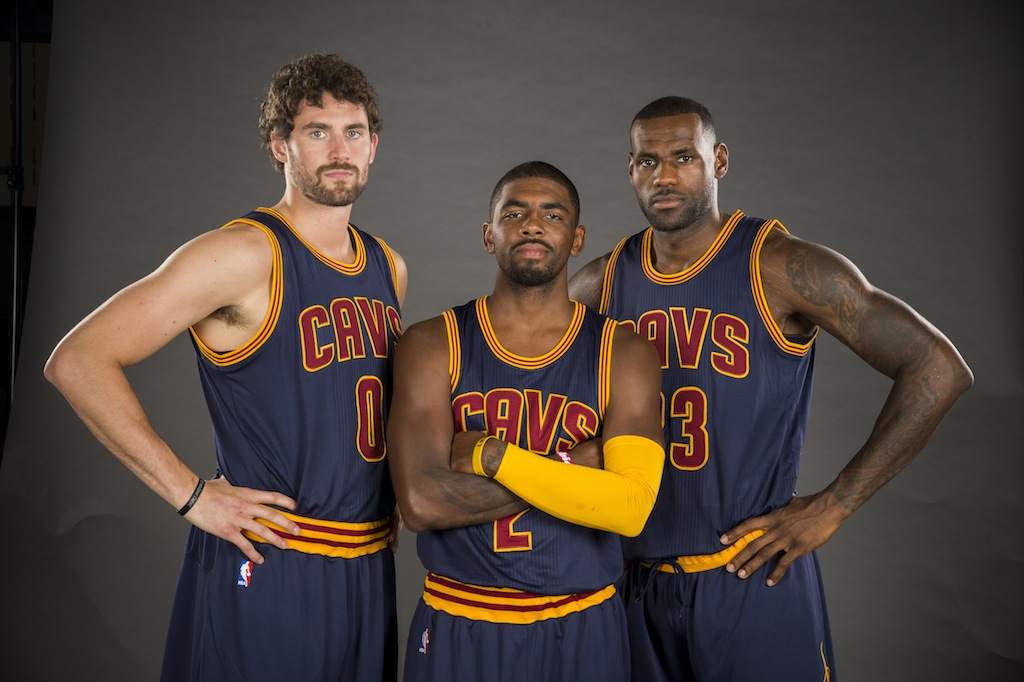 While the exit of LeBron James to Miami was not exactly a choice the Cleveland Cavaliers made, it threw them right into an ugly team rebuild. Losing James helped the Cavaliers earn three No. 1 overall picks and a No. 4 overall pick during the next four seasons. Those draft selections ended up being Kyrie Irving, Tristan Thompson, and two players they dealt to the Minnesota Timberwolves in exchange for Kevin Love.
While James returning to Cleveland in 2014 via free agency made all the difference for the Cavs, the smart moves the team made in his absence gave them the ability to build a quality team around him. Irving, Thompson, and Love all played major roles on the 2015–16 NBA championship team.
10. Cleveland Indians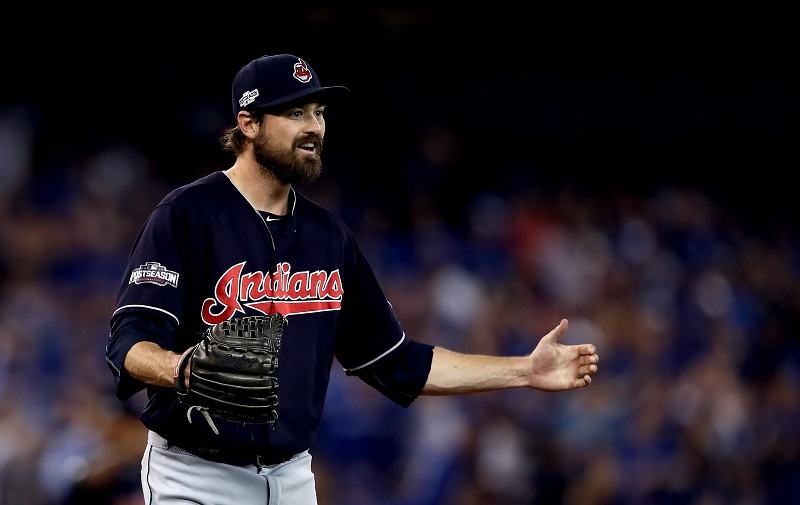 Following a disappointing 2010 season, the Cleveland Indians missed the playoffs three years in a row. General Manager Mark Shapiro moved up to Vice President, and Chris Antonetti came in as the new GM.
The Indians went in a new direction, trading Shin-Shoo Choo for Trevor Bauer and Bryan Shaw; calling up prospects such as Carlos Santana, Michael Brantley, and Carlos Carrasco; and making smart draft picks such as Francisco Lindor, Tyler Naquin, Clint Frazier, Bradley Zimmer, and Justus Sheffield. Cleveland put together one of the best teams in baseball in 2016. They seem set to be a powerhouse for years to come.
9. Los Angeles Lakers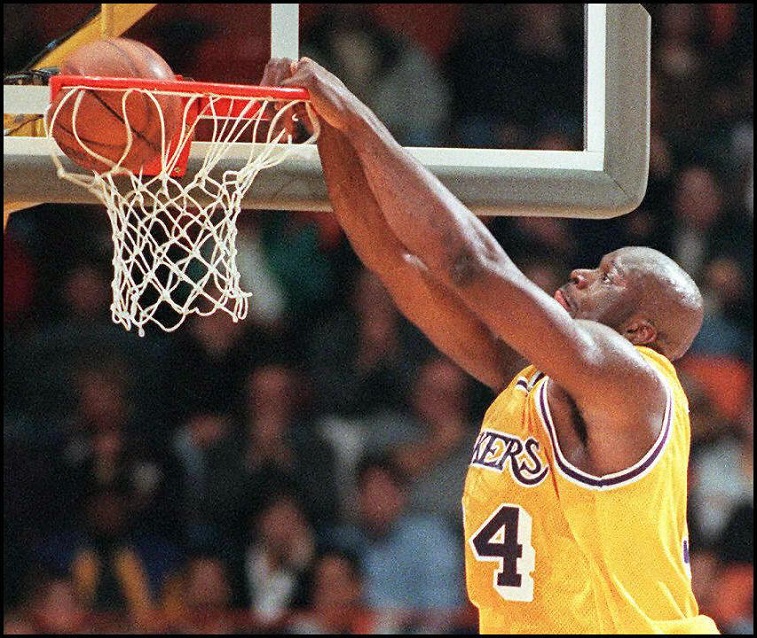 In 1993 and 1994, the Los Angeles Lakers experienced back-to-back losing seasons for the first time since the mid-'70s. They purged Magic Johnson, James Worthy, A.J. Green, Sam Perkins, and other veterans from the roster. The team was left with young players such as Eddie Jones, Vlade Divac, Elden Campbell, Nick Van Exel, and Doug Christie.
Los Angeles climbed over .500, but it wasn't enough to put them where they wanted to be. In a bold move, the Lakers traded Divac in exchange for 18-year-old phenom Kobe Bryant in 1996. Later that summer, they ponied up the money to bring in Shaquille O'Neal from Orlando. Just four seasons later, they won the first of three consecutive NBA championships.
8. Boston Celtics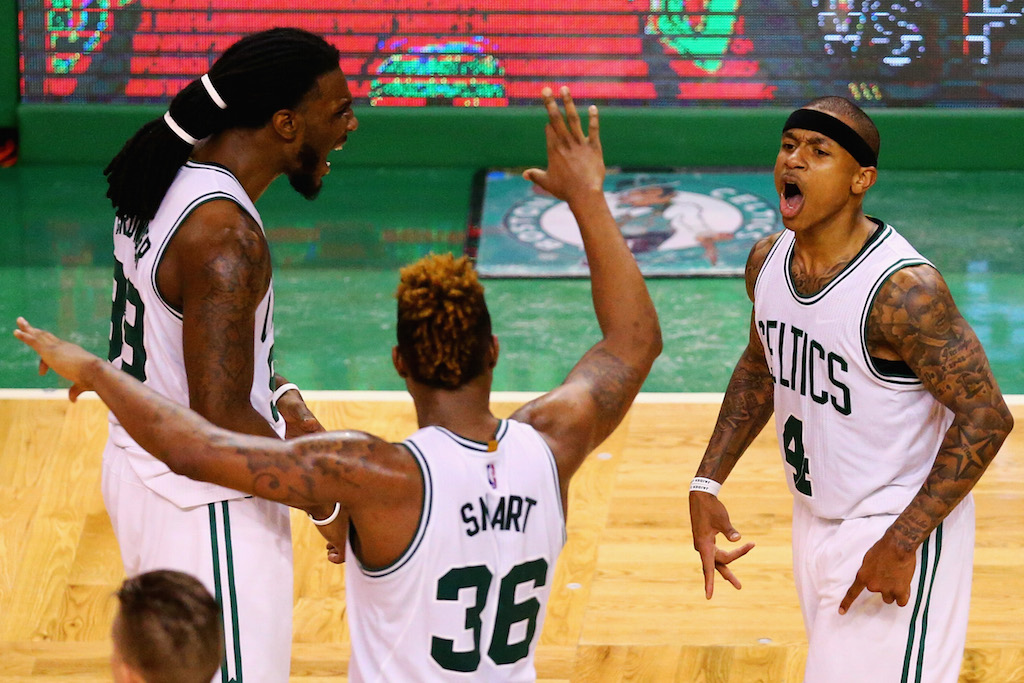 After a .500 season in 2012–13, the Boston Celtics made some changes. They let head coach Doc Rivers go out to Los Angeles to coach the Clippers. Then, they dealt 40% of their starting lineup to the Brooklyn Nets in exchange for a bushel of first-round draft picks.
The Celtics were bad in 2013–14, but they acquired a multitude of assets since then, working their way toward the top of the Eastern Conference. Boston has a ton of young talent to go along with enough cap space to sign a big free-agent star, plus quality players Isaiah Thomas and Al Horford. In short, the Celtics did well in their rebuild.
7. Oakland Raiders
You could argue that the Oakland Raiders have been rebuilding since they lost the Super Bowl in 2002. After an 8-8 season in 2011, the Raiders let go of coach/GM Hue Jackson and brought in Reggie McKenzie to run the front office.
Since taking the GM job, McKenzie has brought in starters such as Stacy McGee, Latavius Murray, D.J. Hayden, Derek Carr, Khalil Mack, Amari Cooper, Jihad Ward, and Karl Joseph — all through the draft. The Raiders went 12-4 in 2016, their first winning season since that fateful '02 season when they went 11-5.
6. Golden State Warriors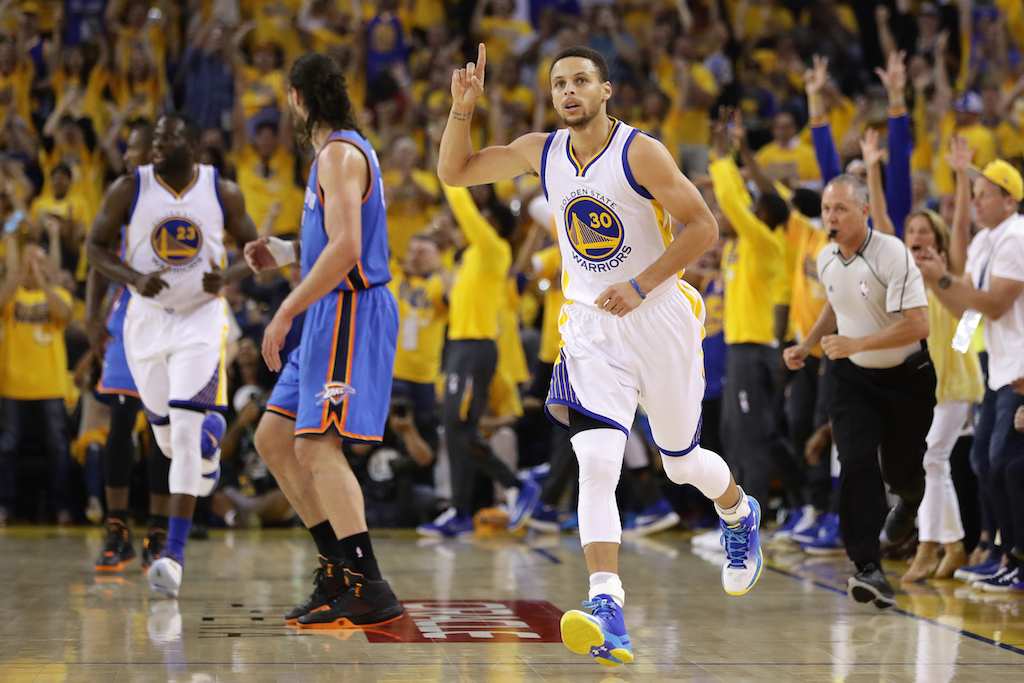 In 2007–08, the Golden State Warriors went 48-34 under head coach Don Nelson, but they still managed to miss the playoffs in the Western Conference. The next season, the Warriors went just 29-53 and the roster turnover began. With the seventh pick in the draft that summer, Golden State picked a shooter named Stephen Curry from small Davidson College.
The Warriors kept losing, though, and amassing draft picks who turned into Klay Thompson, Harrison Barnes, Draymond Green, and others. They brought in quality veterans such as Andrew Bogut, Andre Iguodala, and Shaun Livingston. When they added Steve Kerr as their coach in 2014, the final piece fell into place. The Warriors have become one of the greatest franchises in all of sports.
5. Houston Astros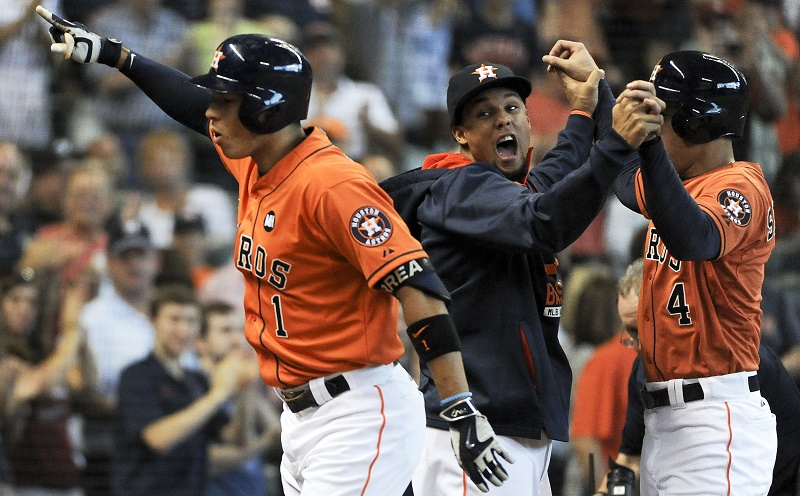 After a bad run of losing seasons, the Houston Astros fired GM Ed Wade in 2011 and brought in former St. Louis Cardinals scouting director Jeff Luhnow. After a poor 2012 season, Luhnow let manager Brad Mills go in favor of Bo Porter. The Astros continued to struggle, though, while they amassed young assets in their minor leagues.
That all changed when Porter was let go and new manager A.J. Hinch was brought in. The 2015 Astros saw young talents such as Carlos Correa, Jose Altuve, George Springer, and Dallas Kuechel contributing in the big leagues, and Houston made it into the playoffs as a wild card. The Astros have a solid outlook with their young talent for the foreseeable future.
4. St. Louis Cardinals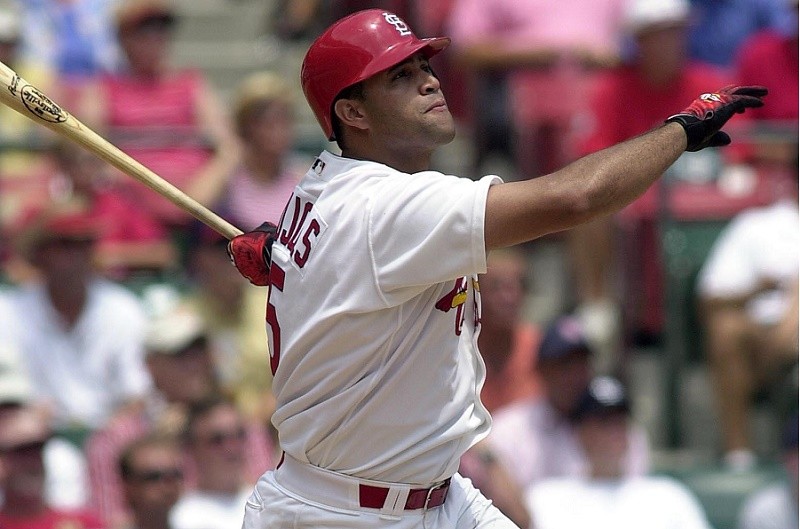 After floundering for much of the last few seasons, the St. Louis Cardinals brought in Walt Jocketty as their new GM in 1994. The team didn't improve much on the field, leading to Jocketty firing manager Joe Torre in the middle of the following season. But that led to the hiring of Tony La Russa.
The Cards had one good season over the next few years while Jocketty loaded the farm system with young talent, such as J.D. Drew, Matt Morris, Placido Polanco, Rick Ankiel, Fernando Tatis, and Albert Pujols. Trades acquired Mark McGwire, Jim Edmonds, Scott Rolen, Edgar Renteria, and others who helped turn a rebuilding Cardinals team into a National League juggernaut.
3. Kansas City Royals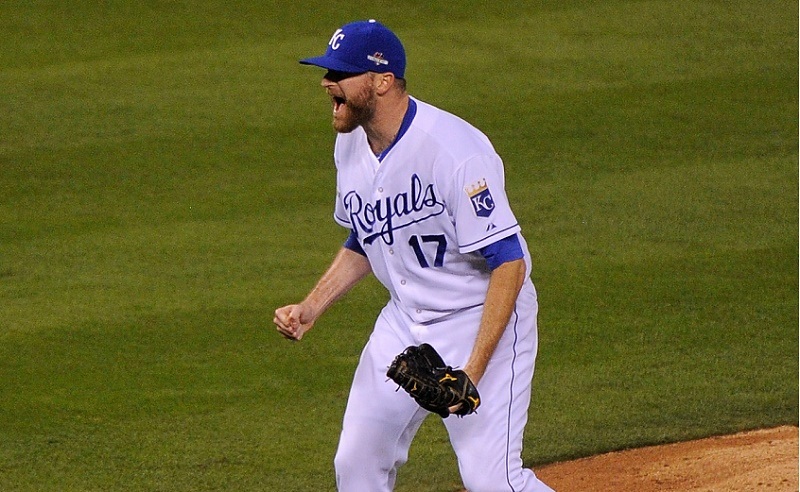 The Kansas City Royals were the butt of a lot of jokes for many years. They hadn't experienced a winning season since 2003. They hadn't been to the postseason since 1985. The rebuilding and talent-gathering Royals, under General Manager Dayton Moore, pretty much floundered from 2007–12. Outsiders mocked the Royals.
But in 2013, the Royals had a winning season. In 2014, they made the postseason — and a trip to the World Series. In 2015, they won it all. Behind their success were names such as Alex Gordon, Mike Moustakas, Salvador Perez, Lorenzo Cain, Wade Davis, Greg Holland, who Moore accumulated over the years.
2. Seattle Sonics/Oklahoma City Thunder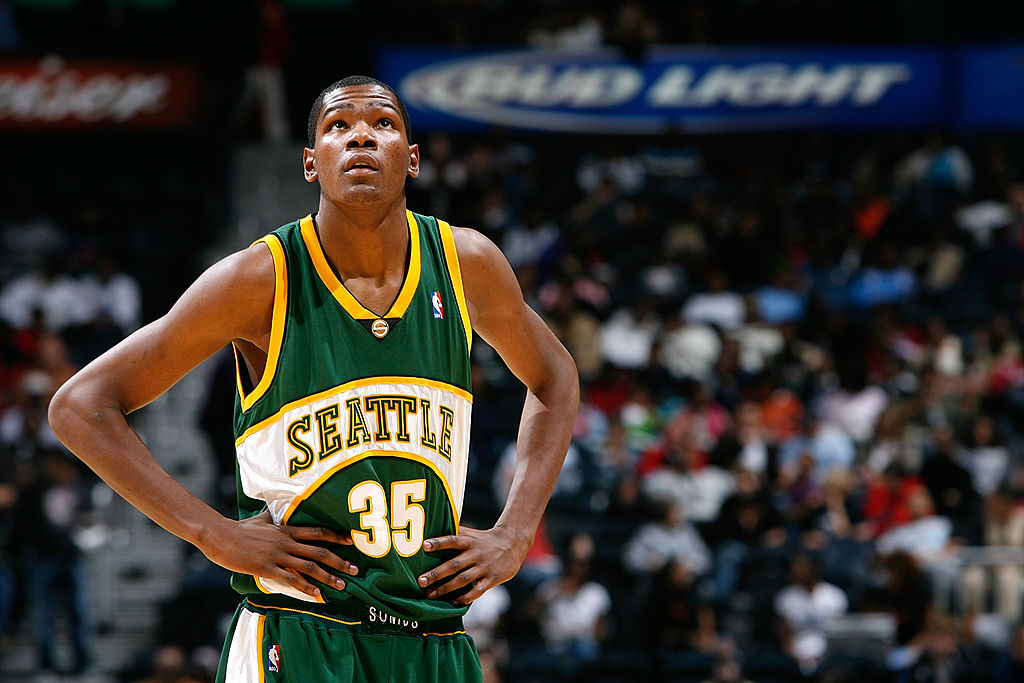 In 2006–07, the Seattle Sonics were led by Rashard Lewis and Ray Allen, two of the best scorers in the NBA at the time. But the Sonics hadn't been to the playoffs in two years and were suffering yet another losing season. That summer, Seattle landed the No. 2 pick in the draft and used it on skinny forward Kevin Durant, immediately moving both Allen and Lewis.
The team moved to Oklahoma City, became the Thunder the following year, and took guard Russell Westbrook in the draft. The next season, they drafted James Harden. By 2011–12, the Thunder played the Miami Heat in the NBA Finals. Not too bad for a quick rebuild.
1. Chicago Cubs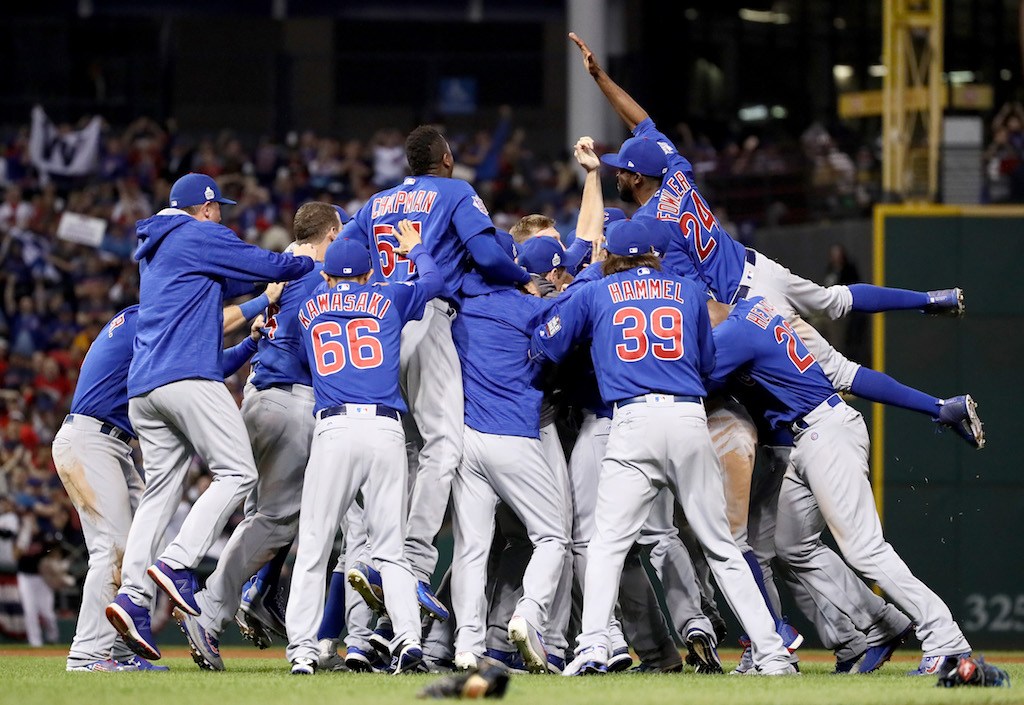 The Chicago Cubs are the poster-child for a team rebuild. When Theo Epstein arrived in Chicago late in 2011, the Cubs had little talent on the big-league team, not much in the minor leagues, and a crumbling stadium. Epstein systematically moved whatever assets he could for prospects, bringing in Anthony Rizzo, Travis Wood, Addison Russell, Dexter Fowler, Jake Arrieta, Pedro Strop, Kyle Hendricks, and others via trade.
He drafted Albert Almora, Kris Bryant, and Kyle Schwarber. Then, manager Joe Maddon and pitcher Jon Lester fell into his lap. By 2015, the Cubs had one of the best teams in baseball. In 2016, they won the World Series. You can't do much better than that.
Statistics courtesy of Pro-Football-Reference, Baseball-Reference, and Basketball-Reference.