10 Times Bill Belichick Owned the Press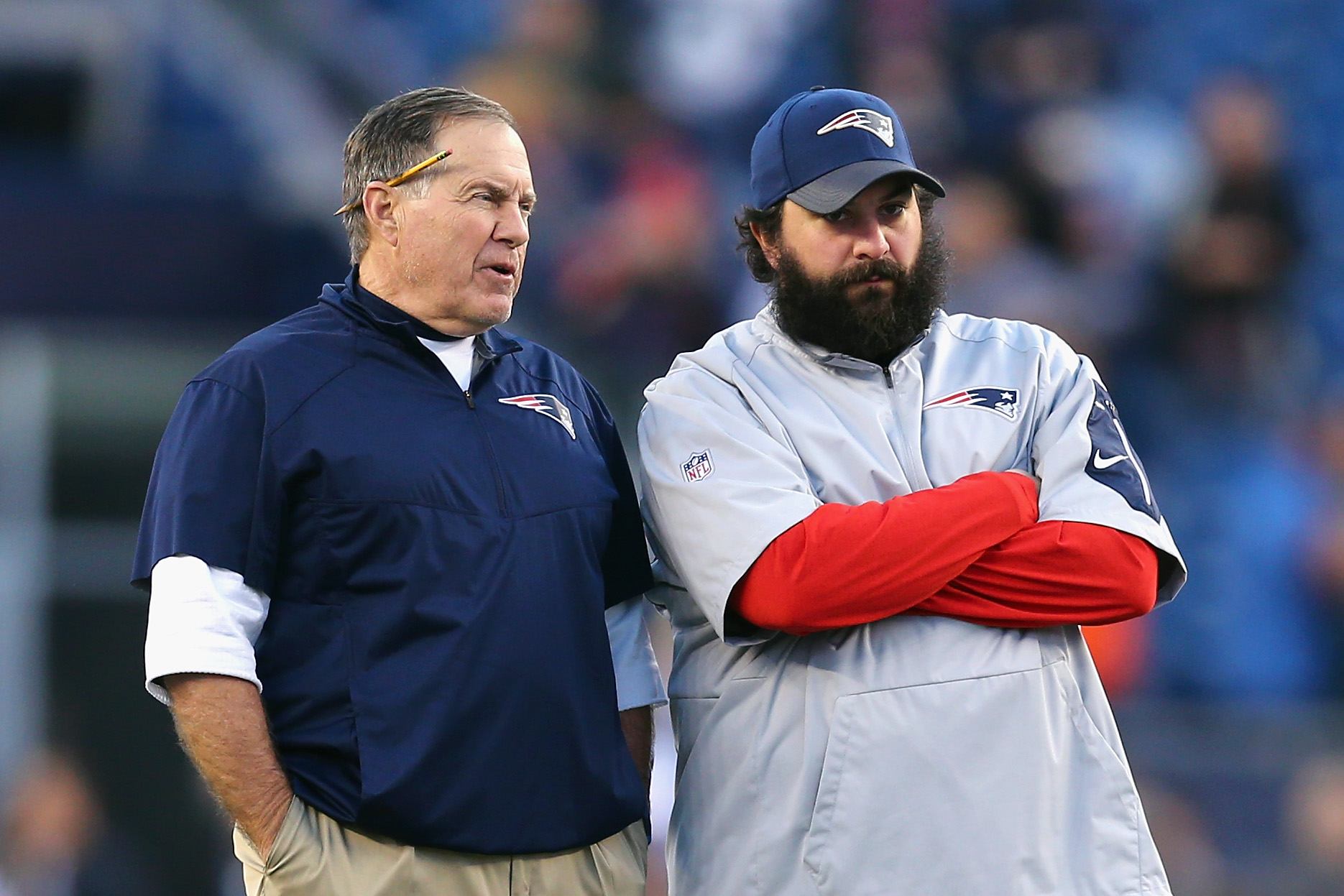 The New England Patriots cannot avoid two things: continued discussion about deflated footballs, and extra sarcasm from Bill Belichick at press conferences. Belichick's pressers have reached epic levels over the years, to the point where there are highlight reels containing some of his most memorable quotes.
Sure, many of the things the Pats' head coach says are serious and inspirational. But we best remember the moments when The Hoodie points out the obvious, repeats vague answers, or makes the media's job difficult. Here are the 10 greatest sound bites from coach Belichick in no particular order.
10. 'We're on to Cincinnati.'

Anyone familiar with the Belichickian way of conducting a press conference knows that if the Patriots lose, their coach will probably say a grand total of five words. Six, if you're lucky.
Such was the case in one of Belichick's most infamous post-game conferences. The Kansas City Chiefs upset New England 41-14, and the Patriots faced a 2-2 regular-season record. Belichick's overall message to the press: The team was moving past the horrific loss and focusing on the upcoming tilt with the Bengals. Belichick decided to convey that message by repeating the same four-word phrase several times.
9. 'I'm a football coach, I'm not a doctor.'

Okay, so Belichick doesn't like talking to reporters. He is very clear about that. However, that doesn't stop any tough East Coast reporter from asking their questions — even if it means ruffling the coach's feathers.
Such was the case early in the 2016 season, when the press pushed for details about injured backup quarterback Jimmy Garoppolo. Belichick eventually got irked, saying: "The medical staff is the medical staff. I coach the team, the medical people handle the injuries. They don't call plays, I don't do surgery. We have a great deal there, it works out good."
8. 'I feel differently about the Jets. We won't put them in the same category.'

Occasionally, Belichick takes a break from taking shots at the media so he can throw shade at other football teams. Teams that he once coached are not exempt from that list — even the team he only HC'd for a day.
Belichick served on a couple different coaching staffs before he began sporting off-looking Pats hoodies. Ahead of a game against the Cleveland Browns — a former coaching destination — he received a question about preparing to face teams that once employed him. Unprompted, Belichick referenced all the former teams he worked for in a positive light, except the New York Jets.
7. 'One of the worst plays I've seen.'

To be completely honest, Wes Welker's block on Aqib Talib in this 2014 Pats/Broncos game was pretty scary. But Belichick's commentary on ex-Pat Welker was still a bit shocking. The coach ripped into his former pass catcher the following Monday, calling the debilitating blow "deliberate."
6. 'Go ask Dallas or Kansas City.'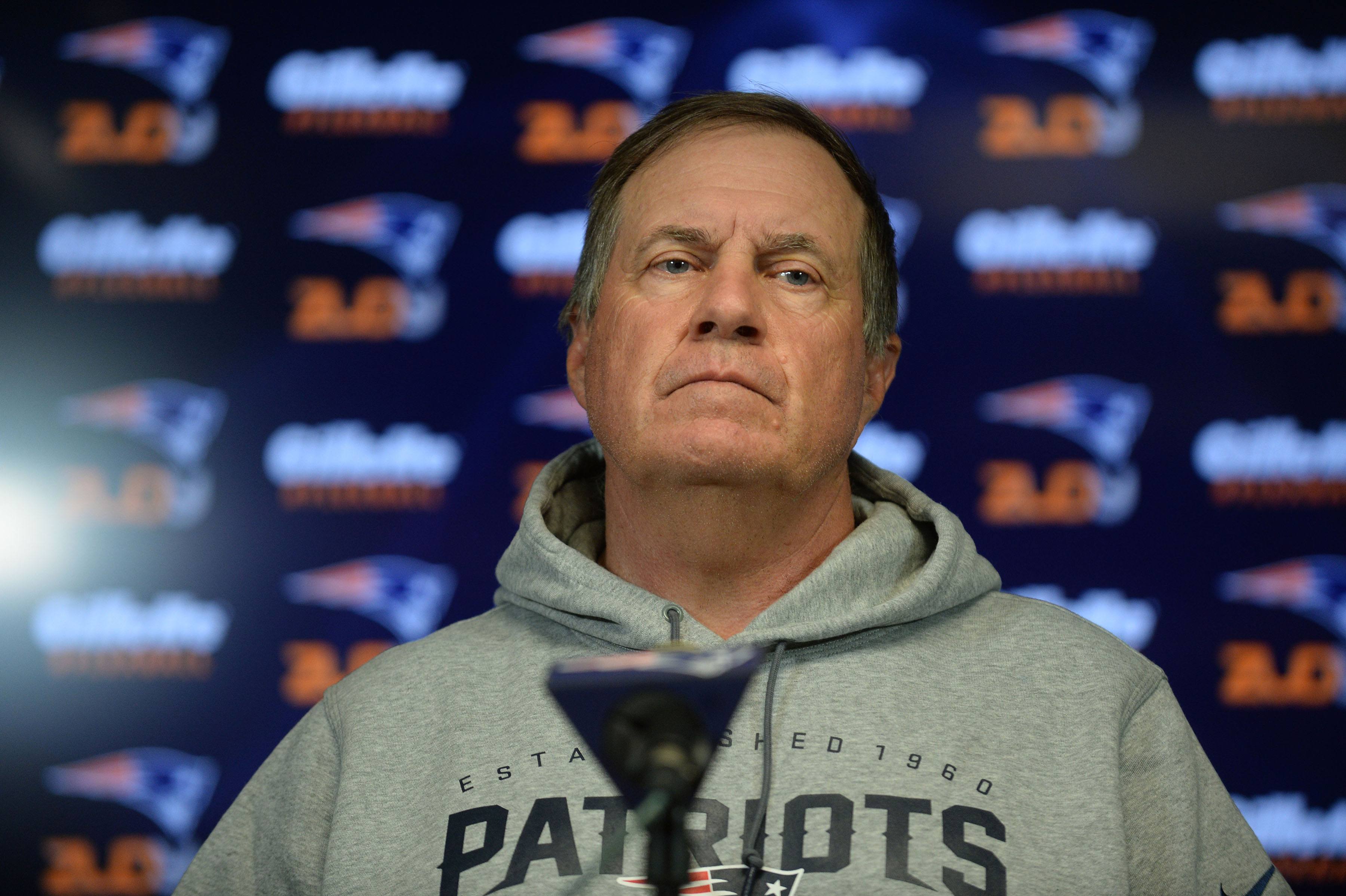 Damn. Nothing like kicking a couple teams while they're down, huh?
When asked if home–field advantage would help the Patriots' AFC Championship game, Belichick took a stab at two teams that just lost their playoff rumbles on their home turfs. He wasn't the least bit subtle, which is what made the quote as funny as it was coldblooded.
5. 'Maybe we could have a bake sale. Raise some money for the cameras. Do a car wash.'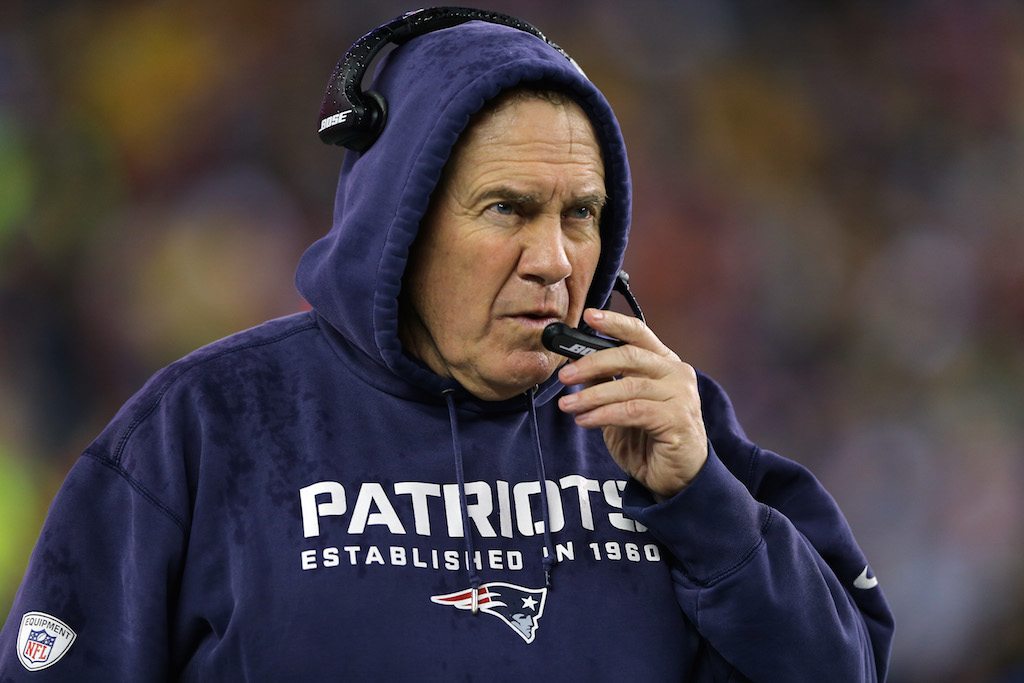 If Belichick showcased his best material in one particular scrum, it is the 2014 NFL Annual Meeting interview. While talking to reporters — his favorite people on the planet! — he received a question about his proposal to add cameras to football fields as well as the potential cost. He sarcastically quipped that the NFL could do a little fundraising.
4. 'Are you seriously asking that question?'

Still at the 2014 annual meeting … Next up, a reporter asked for a status update on tight end Rob Gronkowski, whose season ended in December 216 when he tore his ACL and MCL mid-game. Belichick apparently couldn't believe that a reporter would ask him about it.
3. 'He's won a lot. That's good.'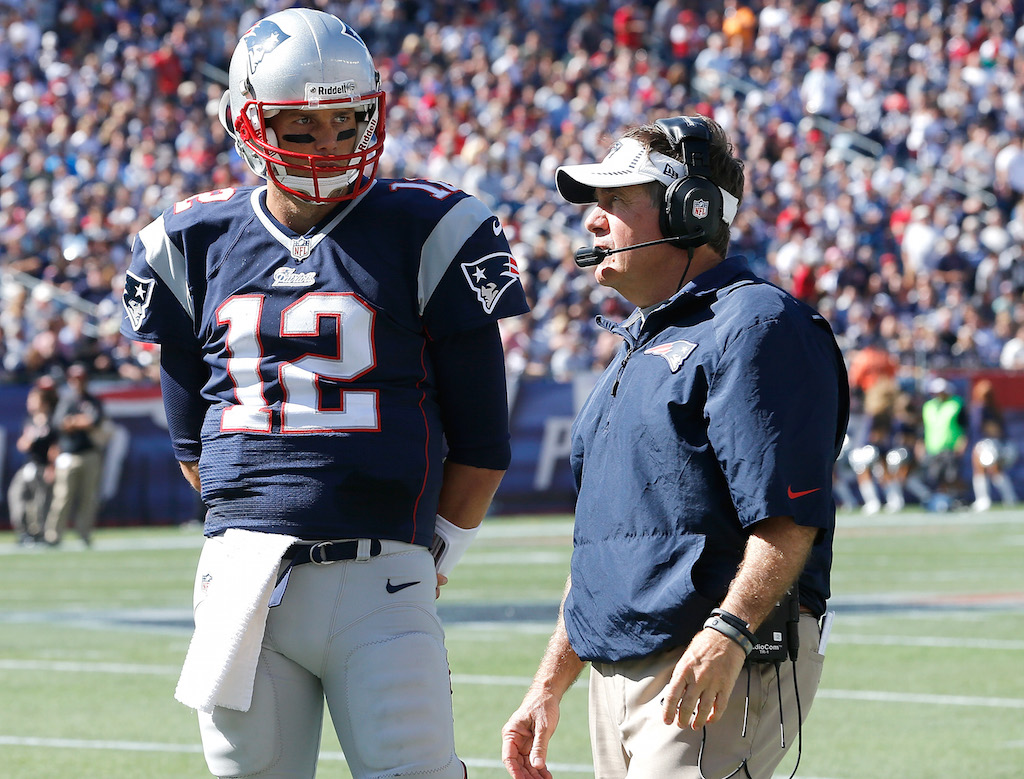 In addition to using a limited number of words when answering questions, his royal hoodedness also likes to play the Captain Obvious card. When he received a question mid-conference about Tom Brady being the winningest quarterback of the season, Belichick could have used the moment to gush about his golden boy QB. Instead, he chose to be sassy.
2. 'I'm not on SnapFace.'

Belichick makes a point of telling the press that he isn't a tech-savvy social media guy on a number of occasions. But he really tried to hammer the point home during a practice day scrum, when he completely mashed up the names of four different platforms. Extra points for having a sense of humor.
1. 'Stats are for losers.'

December 2009 gives us the greatest comeback in Belichick's arsenal of cutthroat responses. When New England's Randy Moss received criticism from the Carolina Panthers' Chris Gamble and Chris Harris, Belichick jumped bad. According to the coach, he won't pour over his players single–game stats any time soon. "Stats are for losers," he proclaimed. "Final scores are for winners."
Well okay then, coach.