Tiquan Underwood Learned How First-Hand How Ruthless Bill Belichick Can Be
If Tiquan Underwood didn't think Bill Belichick was cold, he learned firsthand not to underestimate The Hoodie.
A third-year receiver with the New England Patriots, Underwood joined the rest of the team in preparing for Super Bowl 46 in February 2012. There were no guarantees Underwood would play against the Giants, but he was ready if the team needed him.
Then, the phone call came. Here's a reminder of just how ruthless Bill Belichick can be when he needs to make football decisions.
Tiquan Underwood was a productive receiver at Rutgers
RELATED: After a Brief Stint in the NFL, Greg Schiano is Back Where He Belongs at Rutgers
Before he ever suited up alongside Tom Brady and the New England Patriots, Tiquan Underwood was the hometown hero at Rutgers.
A 6-foot-1, 175-pound receiver from New Brunswick, N.J., Underwood stayed in the Garden State to play college football.
He caught 132 passes for 1,931 yards and 16 touchdowns in four seasons with the Scarlet Knights. Underwood's best season was a 65-catch, 1,100-yard, seven-touchdown campaign in 2007.
The Jacksonville Jaguars almost made Underwood "Mr. Irrelevant" in the 2009 NFL draft. Jacksonville drafted Underwood with the 253rd overall pick in a year where 256 players were selected.
Underwood spent the 2011 season with the New England Patriots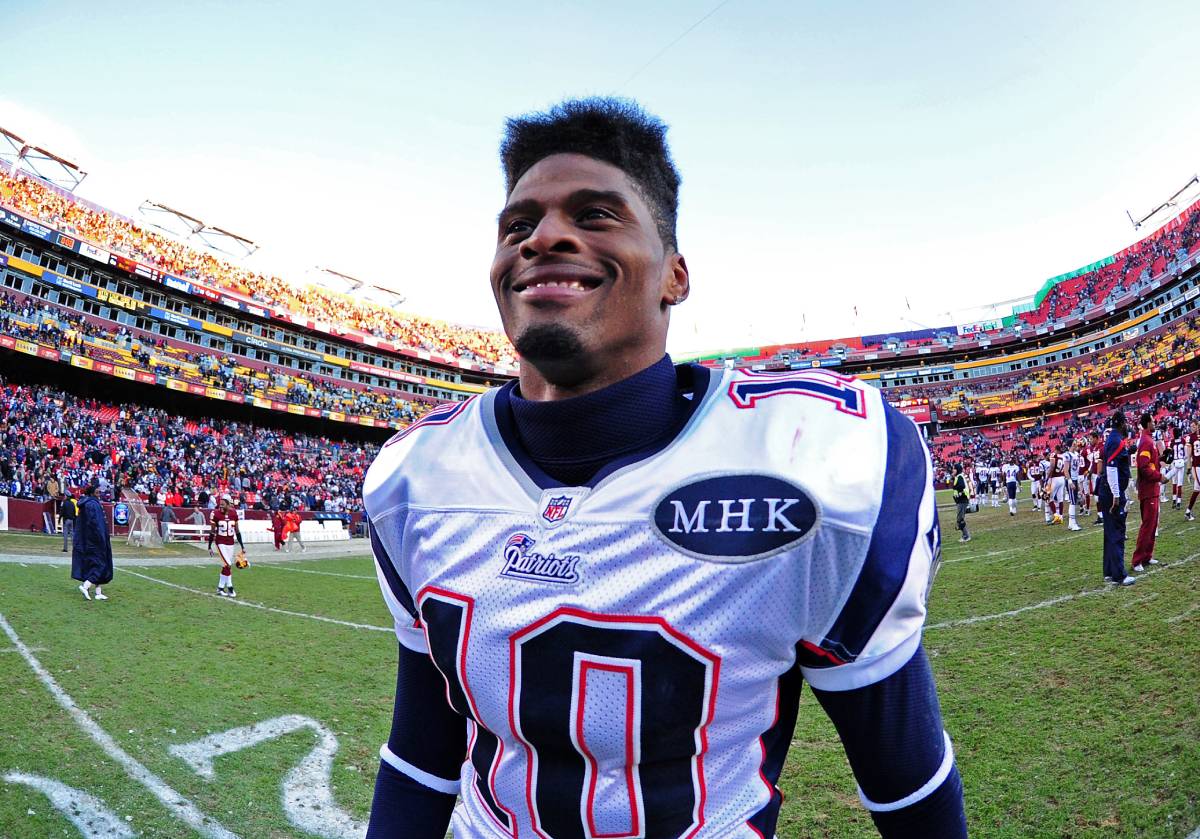 RELATED: Losing Bill Belichick to COVID-19 Would Complete the New England Patriots' Devastation
Tiquan Underwood caught eight passes for 11 yards in two seasons with the Jaguars.
He also served as a kick returner in 2010 and averaged 23.4 yards on 24 returns.
Underwood joined the New England Patriots in 2011. He caught three passes for 30 yards in six games; two of those three catches were first downs.
Bill Belichick famously cut Underwood before Super Bowl 46
RELATED: Bill Belichick and the Patriots Just Got That Much Closer to Landing the Next Tom Brady
By Super Bowl 46 week, Tiquan Underwood earned a bit of a following with a distinctive hi-top haircut. No one could have predicted what could have happened.
The day before Super Bowl 46, Bill Belichick and the Patriots cut Underwood. The team needed extra special teams depth and promoted rookie defensive end Alex Silvestro to the active roster.
Interestingly, Silvestro had played alongside Underwood at Rutgers.
Underwood took his release in stride. In addition to wishing his teammates good luck, Underwood tweeted he'd use the transaction as motivation.
"Been Thru A LOT…But There Are Ppl In This World w/ More Serious Problems So I Cant Hang The Head….Thank You Lord #Blessed"

https://twitter.com/TiUnderwood/status/165956952172666881
Eli Manning and the Giants defeated New England, 21-17, in Super Bowl 46.
Where is Tiquan Underwood now?
RELATED: Bill Belichick Just Encountered a Major Crisis He Cannot Fix
Tiquan Underwood played two more NFL seasons. He reunited with former Rutgers coach Greg Schiano in Tampa Bay and caught 52 passes for 865 yards and six touchdowns in two seasons.
Although he started 10 games in that span, the Buccaneers moved on from Underwood when Lovie Smith took over in 2014.
Underwood spent a few years in the Canadian Football League. He retired in 2017 and served as the wide receiver coach for the Lafayette Leopards, an FCS program, in 2018.
Underwood spent last year as an offensive quality coach under Brian Flores, a former Patriots assistant coach, with the Miami Dolphins.
Rutgers hired Schiano as its head coach again after the 2019 season ended. The 33-year-old Underwood, who still has his hi-top, will serve as Schiano's receivers coach this year.