The Titans Are Desperately Trying to Strike Gold With Another Unusual Roster Move
Despite the Tennessee Titans' impressive 8-3 start to the season, it hasn't been all sunshine and rainbows for them as of late.
The injury bug has aggressively attacked them over the past few weeks, and it's forcing them to get desperate with their roster management. They've signed more than one unusual free agent this season, and there's still a good chunk of football left to be played.
The Titans' Adrian Peterson experiment failed
Before addressing the Titans' latest roster move, it's important to acknowledge their failed running back signing from a few weeks ago. Once it was revealed Derrick Henry was likely to miss the remainder of the 2021 season after undergoing foot surgery, the Titans turned to an unlikely face on the free-agent market to fill the void.
The Titans signed longtime NFL veteran Adrian Peterson, who turned 36 years old in March.
Peterson's tenure in Tennessee was incredibly short-lived. He appeared in just three games and racked up a measly 27 total carries. He only averaged 3.0 yards per carry and was a complete non-factor in the passing game. The Titans have been getting much better production out of D'Onta Foreman the past few weeks. Deciding to part ways with Peterson a relatively easy one.
After their Week 11 loss to the Houston Texans, the Titans released Peterson, putting a firm end to the experiment. However, that doesn't mean Tennessee is finished signing unlikely veterans out of free agency in an attempt to fix their suddenly struggling offense.
The Titans are signing WR Golden Tate to the practice squad
In addition to the Titans' loss of Derrick Henry, the focal point to their offense, they've also struggled to keep WR Julio Jones on the field due to injury. This only further worsens their offense, as they can't convert to pass-first style with the flip of a switch.
With the need for WR help steadily growing in Tennessee, the Titans are once again turning to a veteran free agent in an attempt to plug the hole. They're signing Golden Tate to the practice squad, with the expectation being he will be a regular call-up candidate on game days.
The club also signed veteran receiver Golden Tate, running back Rodney Smith, receiver Austin Mack, and defensive lineman Kevin Strong to the practice squad.

Tate, 33, was released by the Giants in March and hasn't been with a team this season. He had 35 catches for 388 yards with two TDs in 12 games for New York last season.

Myles Simmons, Pro Football Talk
Similar to Peterson, Tate is starting to get up there in age. He turned 33 in August and hasn't played an NFL snap since last season (with the New York Giants). Him being available this long speaks volumes to his current playing condition. However, the Titans are desperate. They just lost to the Texans, after all.
Tennessee appears desperate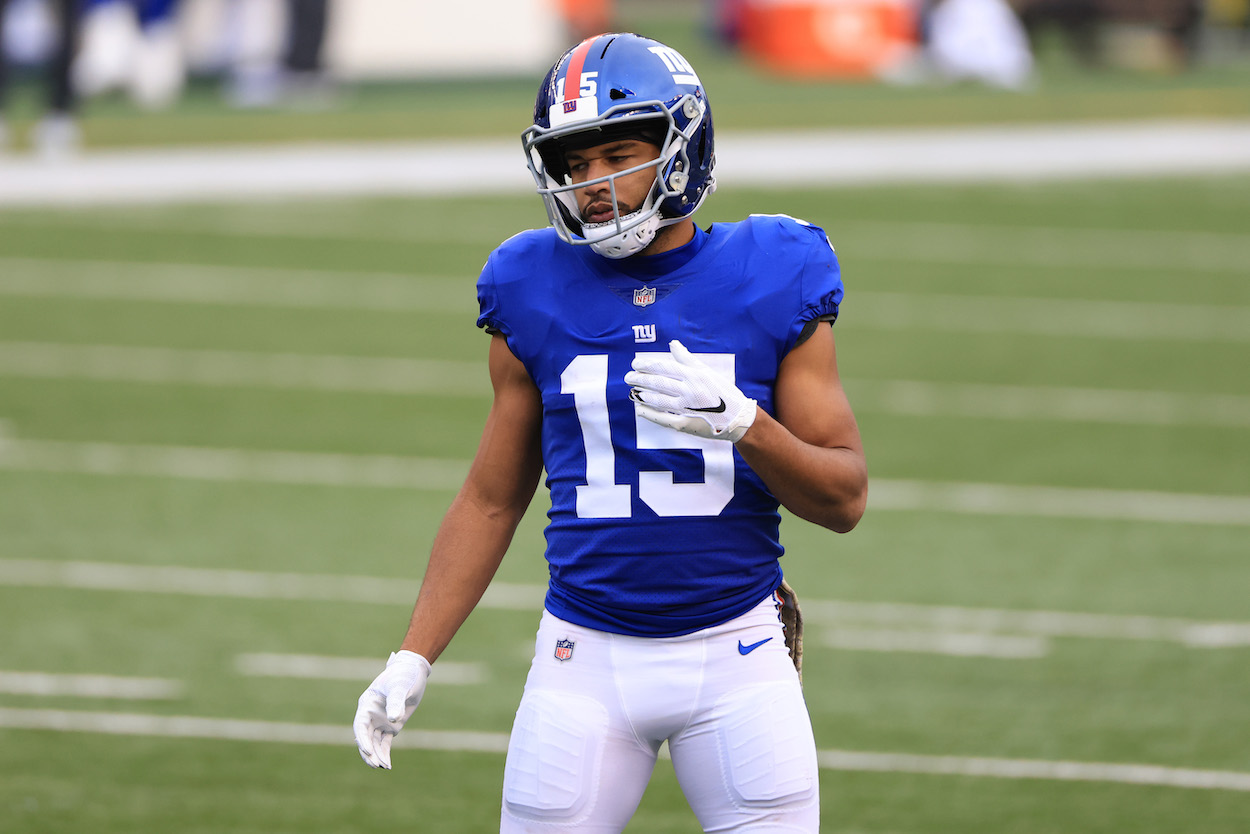 Even at 8-3 and in firm control of the AFC South, the Titans are starting to look more and more desperate as the weeks go by. Signing both Peterson and Tate in the span of just a few weeks paints the picture of a front office scraping the bottom of the barrel for help on offense.
With Jones on injured reserve, Tate will presumably be asked to slot into a starting role on offense right away, similar to how Peterson got RB1 carries as soon as his first game in Tennessee. Such a bold strategy didn't work for AP. However, maybe things will be different with Tate.
Maybe, just maybe, the Titans can strike gold with this latest desperation move.
Like Sportscasting on Facebook. Follow us on Twitter @sportscasting19.