T.J. Dillashaw Has Learned His Lesson During 2-Year Suspension: 'There Are No F*king Shortcuts'
T.J. Dillashaw could be the UFC's next great redemption story. Two years ago, the sport banned him for doping. Now? Dillashaw is set to return after doing a lot of reflection. His offense wasn't looked at too kindly in the rest of the MMA world. But he may return a much stronger and wiser fighter in spite of it. Here's what he learned.
T.J. Dillashaw's UFC career
RELATED: A Behind-the-Scenes Look at UFC Fighters' Endorsement Deals
According to Tapology, the 35-year-old has a record of 16-4. In 2014, Dillashaw became the No. 1 MMA fighter in the world. He was also a past contestant on The Ultimate Fighter, the UFC's reality show competition. He lost in the show's season finale that year.
Dillashaw's last fight came against Henry Cejudo on January 19, 2019. Cejudo defeated Dillashaw 30 seconds into the first round, a fairly stunning and dominating victory. The duo scheduled a rematch, but UFC canceled the fight thanks to an unfortunate drug test result.
T.J. Dillashaw's 2019 suspension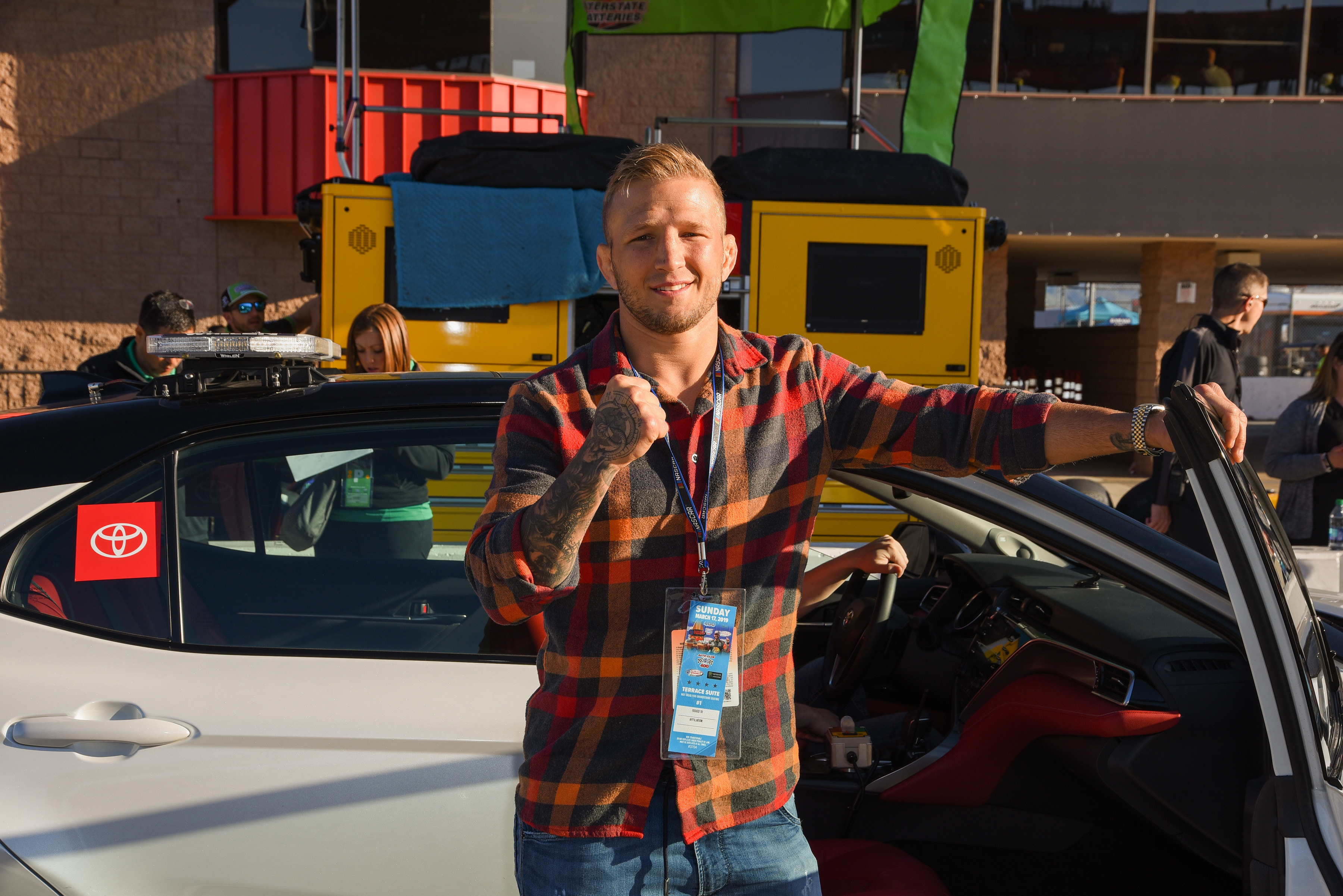 RELATED: Jon Jones Has to Do This to Win the Respect of UFC Rivals
Dillashaw has faced a tough predicament for the past two years, but it has been entirely of his own making. According to Forbes, Dillashaw received his suspension in 2019 for the use of a banned substance, recombinant human erythropoietin, or EPO for short. Forbes MMA writer Brian Mazique called it "one of the worst drugs an MMA fighter can test positive for."
Why is it so insidious? The kidneys naturally produce EPO. It raises endurance levels, so receiving injections of it can give someone an unfair advantage. By using it, athletes increase the internal production of red blood cells, sending more oxygen to muscles. This helps them stay effective for a longer period of time. It's also untraceable with conventional drug testing.
Some performance-enhancing drugs can be found in training supplements; fighters will test positive after unknowingly consuming them. But one can only inject EPO. That means anyone using it makes a conscious decision to cheat.
What T.J. Dillashaw learned during his two-year suspension
While Dillashaw's suspension was an embarrassment both to himself and the sport, there was a silver lining. According to The Bloody Elbow, Dillashaw was able to restore his health and refocus himself financially. He called it "a blessing in disguise."
Specifically, he underwent procedures to return both of his shoulders to health. Dillashaw also doesn't feel the pressure of needing to fight in order to make a living. He told the Bloody Elbow, "To have that stress of going out there and fighting and winning because you need to put some money on the table … That's amazing, going in there and not have that stress."
Having two years off to rest his body could have only helped him from a physical perspective. Dillashaw also learned a valuable lesson about hard work and cheating. Before, he tried to circumvent the traditional pathway to success with performance-enhancing drugs. But he found out this wasn't the right way to go:
"I didn't want to train, I just wanted to sleep all day long. I knew something wasn't right. I became full-blown anemic, didn't want to bail out of the fight, it was a big payday, a big opportunity, and took the shortcut. And I guess me just sitting here.. the biggest thing I want anyone to take away, as well as myself, is that there are no f—-ng shortcuts."
It's safe to say that Dillashaw learned his lesson.