Tobias Harris Continues to Honor a Former Teammate That Tragically Passed Away
Throughout his NBA career so far, Tobias Harris has bounced around to several NBA teams. This has also forced him to have several different jersey numbers. However, with Harris signing a big contract with the Philadelphia 76ers last summer, it seems as if he has not only found a place to call home, but he also has a number that is here to stay. This number has some meaning to it too.
Tobias Harris has become a good NBA player
Coming into the NBA out of Tennessee, the Charlotte Bobcats selected Tobias Harris with the No. 19 overall pick in the 2011 NBA draft. Harris, however, played with the Milwaukee Bucks in 2011-12 and some of the 2012-13 season. He did not get much of an opportunity to prove himself there, though, as he averaged 4.9 points per game in 11.5 minutes.
Then, in the next few seasons, Harris played for the Orlando Magic and started to prove his talent as a player. In 2014-15 with the Magic, Harris averaged 17.1 points per game and 6.3 rebounds.
The Magic then traded Harris to the Detroit Pistons during the 2015-16 season, and he was with them until being traded to the Los Angeles Clippers during the 2017-18 season. In his time with the Pistons, Harris averaged 16.8 points per game and 5.3 rebounds. 
Harris then averaged 19.3 points per game in 32 games for the Clippers in 2017-18, and 20.9 points per game in 55 games in 2018-19. Then he was traded to the Philadelphia 76ers during the 2018-19 season. Harris averaged 18.2 points per game in 27 games for the 76ers last season. He also averaged 15.5 points per game and 9.1 rebounds in the playoffs for the 76ers. 
This season, still with the 76ers, Harris was averaging 19.4 points per game and 6.8 rebounds before the league suspended its season. 
Finally finding a home with the 76ers
After already playing for five teams at only 27 years old, Tobias Harris finally signed a big deal with the 76ers during the summer of 2019.
He ultimately signed a five-year deal, worth $180 million, according to The Philadelphia Inquirer.
"Signing Tobias and solidifying him as a foundational piece of our core for years to come was a top priority for our organization this summer," Sixers general manager Elton Brand said in a statement, according to The Philadelphia Inquirer. "His impact in our city extends far beyond his elite talents on the floor. He has ingrained himself in the community and established himself as a leader and driver of positive change."

Elton Brand
In addition to signing a long-term deal, though, Harris also changed his number back to one that he has worn in the past. 
Harris continues to honor his former teammate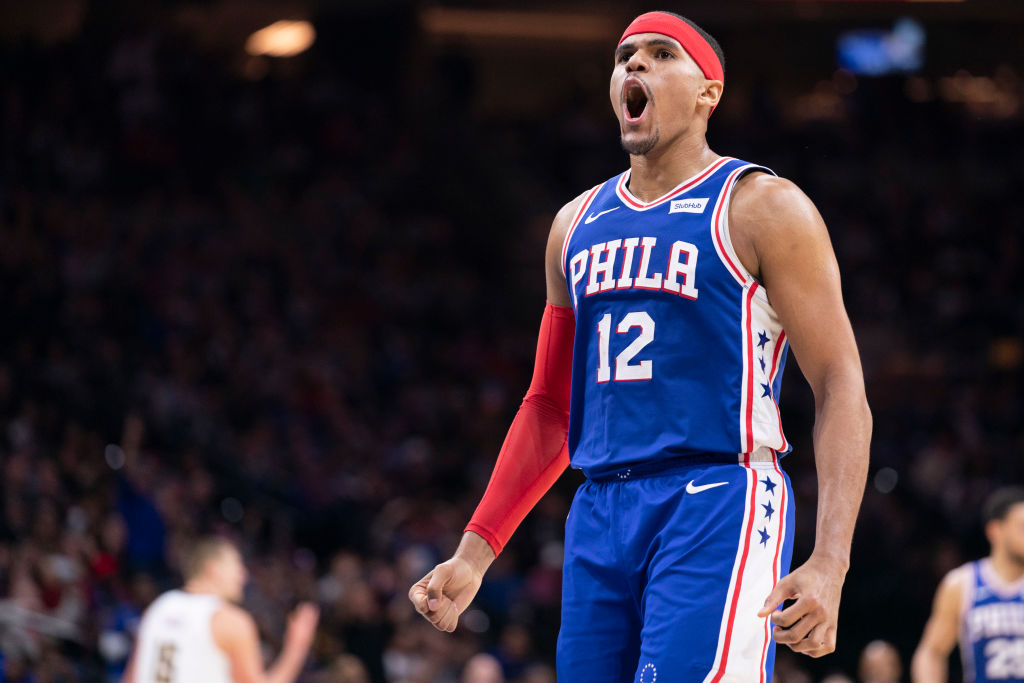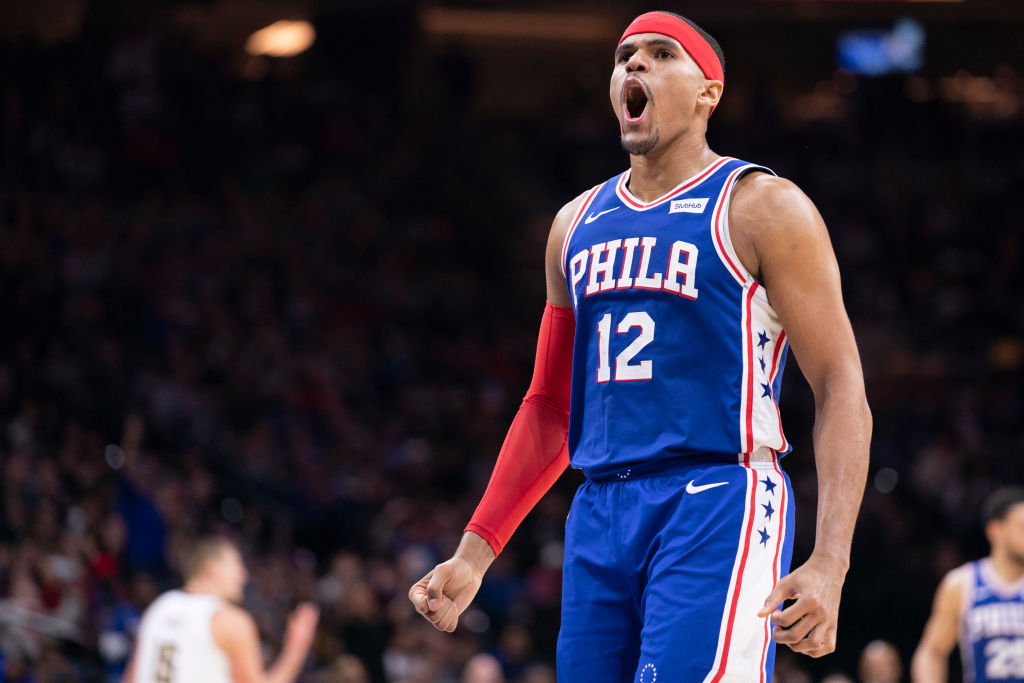 Last season, Harris wore No. 33 with the 76ers. Before that, Harris wore No. 34 with the Clippers and Pistons, and he wore No. 12 with the Orlando Magic. Harris also wore No. 15 on the Bucks. 
Now, Harris is going back to No. 12, which he wore in high school and at the University of Tennessee, according to NBA.com. He has worn No. 12 to honor his former AAU teammate, Morgan Childs, who died due to leukemia at just 16 years old, according to NBA.com.
"When [Tobias and Childs] were kids, they used to brag a lot how they were going play in the NBA," said Tobias Harris' father, Torrel Harris, according to NBA.com. "I used to mess with them, 'You all have to do a whole lot to play in the NBA!'"
He went on to say, "Morgan passed away, and Tobias put him on his shoulder, and said, 'I'm going to carry out that dream,'" according to NBA.com.
Last season, No. 34, which was his dad's number during his basketball career, was not an option for the 76ers. T.J. McConnell also wore No. 12, so Harris went with No. 33, according to Bleacher Report. McConnell signed with the Pacers last offseason, though, which made No. 12 free. 
No matter what number he wears, though, Tobias Harris is still going to play well for whatever NBA team he is on. He just now gets to honor his former teammate while doing it.
Stats courtesy of Basketball Reference