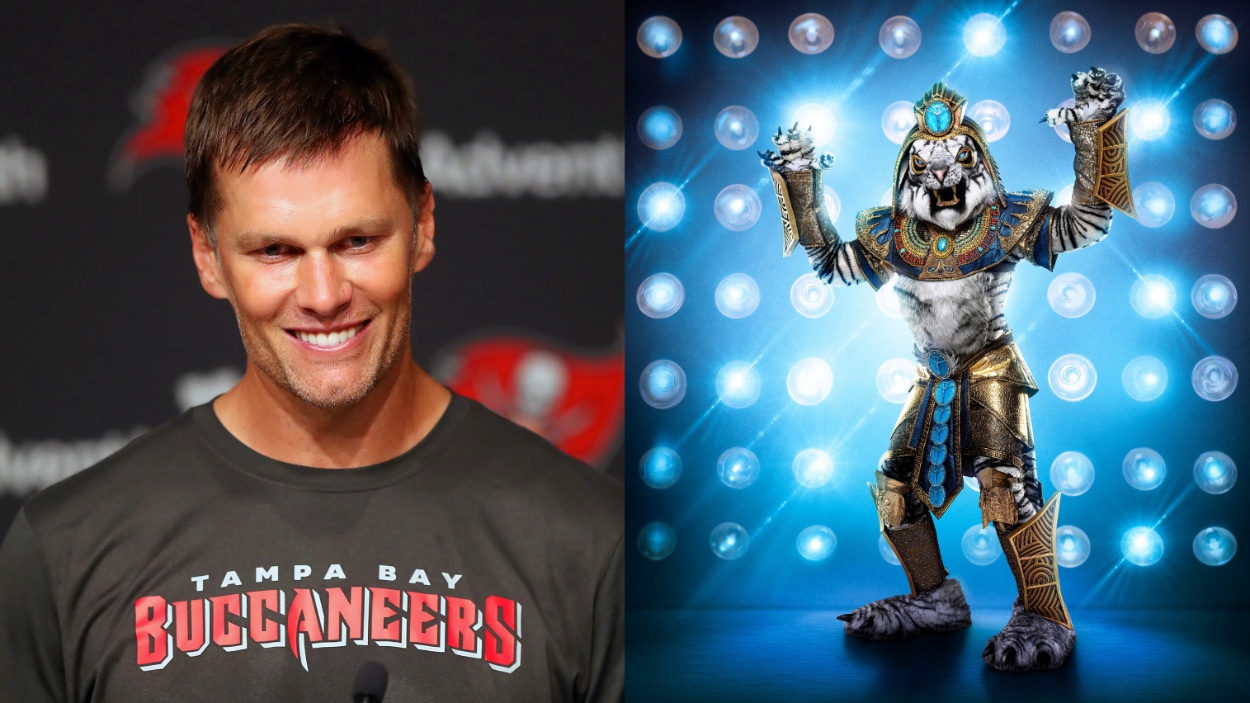 3 Reasons the Wild Tom Brady, 'Masked Singer' Rumor Could be True
Here are three reasons that the outlandish rumor that Tom Brady is filming 'The Masked Singer' on Fox right now could actually be true.
On Thursday, August 11, the Tampa Bay Buccaneers announced quarterback Tom Brady was stepping away from the team to deal with a "personal matter." Since then, there has been plenty of speculation and rumors as to what that "personal matter" is. There haven't been any confirmation or Brady sightings that reveal the truth. The latest wild gossip is that Brady's absence is to film the Fox reality show, The Masked Singer. While this rumor initially seems entirely out of left field and too out of character for Brady to even consider, let alone do, here are three reasons it could be true.
Why Tom Brady could be on 'The Masked Singer'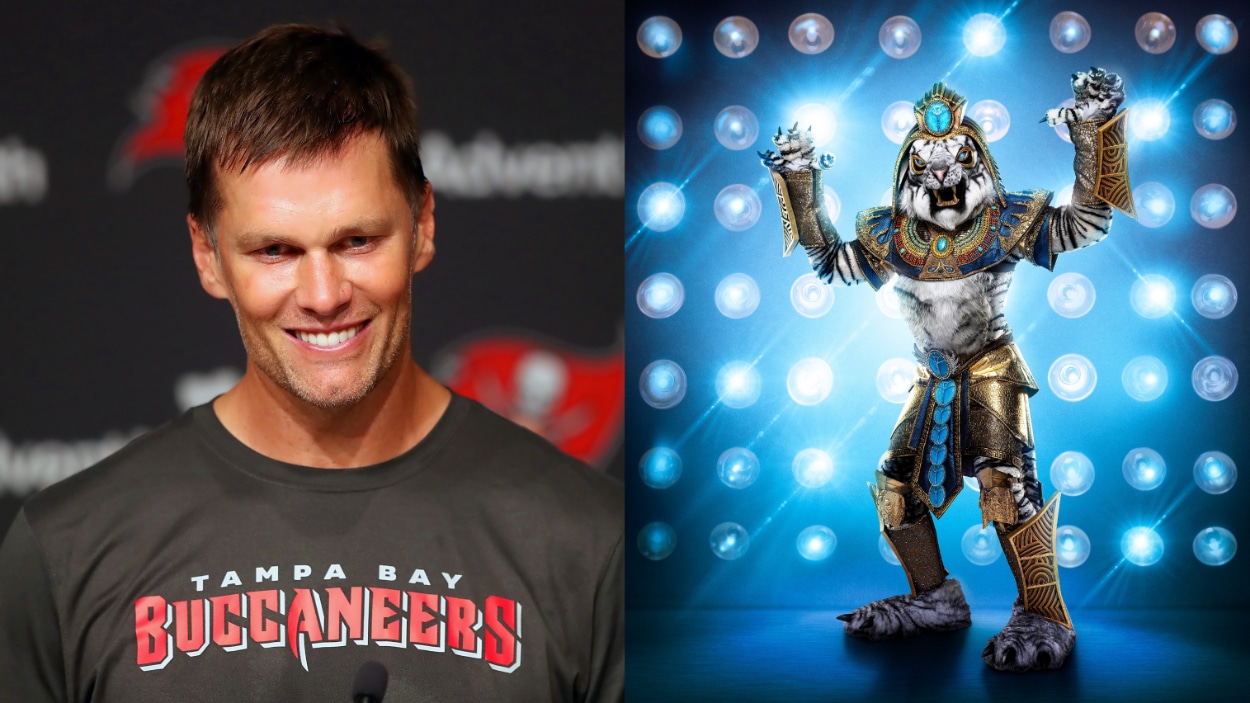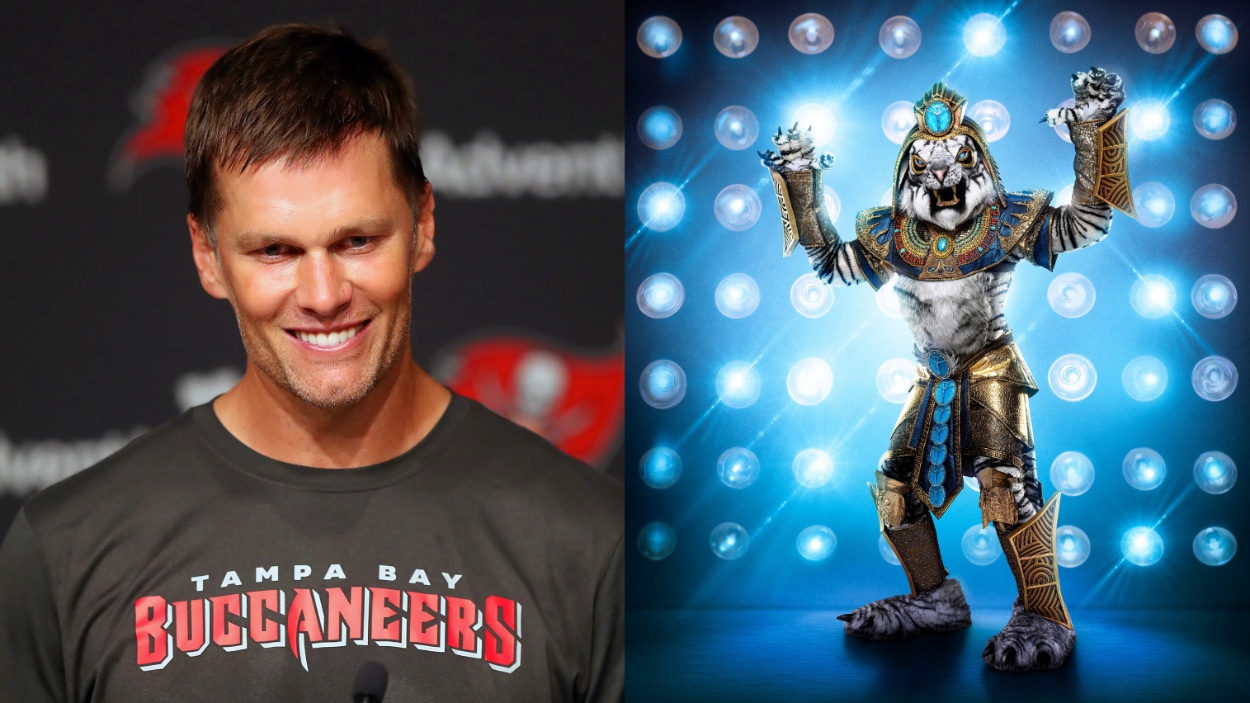 Much of the speculation about Tom Brady's absence from Tampa Bay Buccaneers camp involves the QB making a commitment during his retirement that he needed to honor after he unretired.
Most believe this commitment has to do with his family, but now that The Masked Singer rumor is out there, could that be the case? Here are the reasons this wild rumor might not be as irrational as it seems.
3. Gronk did 'The Masked Singer' before 
The Masked Singer is a Fox reality show/singing contest where celebrities sing underneath giant, outlandish costumes. The panel of judges — Robin Thicke, Jenny McCarthy, Ken Jeong, and Nicole Scherzinger — then has to guess who the celebrity under the costume is, based on a series of clues and their singing voice.
In season 3 of the successful show, the contestant known as the White Tiger turned out to be none other than NFL tight end Rob Gronkowski.
NFL fans know that Gronk and Tom Brady are close friends. Brady has talked Gronkowski into coming out of retirement multiple times to join him for one more season. Is it that outlandish to think Gronk sold Brady on how much fun appearing on The Masked Singer is?
2. No one has seen Tom Brady at all 
Whether Tom Brady is partying it up in his wife's native Brazil during Carnival or on a yacht in the Mediterranean Sea with celebrity friends, the most famous QB in NFL history can't hide from the prying paparazzi.
That's why it is so strange that no one seems to have seen Brady since he took his leave from the Buccaneers.
If he were in Brazil, off the coast of Italy, or even at home in Massachusetts, New York, or Florida, the public would have seen pictures of the signal-caller already. That hasn't happened, though.
What the paparazzi doesn't do is spoil reality show secrets for major entertainment conglomerates in Hollywood like Fox. This would be a solid reason that no pictures of Brady have come out since his break started.
1. Brady signed a $375 million deal with Fox 
During Tom Brady's brief retirement, the QB signed a reported 10-year, $375 million-dollar deal with Fox Sports to become a broadcaster for the network when he finally retires.
Brady won't be in the Fox booth in 2022 because he will be on the field for at least one more season. The contract still stands, though. Is it wrong to think that part of the Fox deal involved Brady on The Masked Singer? And although he went back to the gridiron, Brady, Fox, and the NFL may have all decided Brady's involvement in the show would still benefit all involved.
While the other reasons to believe Brady could be on the show make sense, this is the reason that involves the most dollars and cents, so it is the most likely reason if the rumor turns out to be true.
Like Sportscasting on Facebook. Follow us on Twitter @sportscasting19 and subscribe to our YouTube channel.