Tom Brady to the 49ers Reportedly Isn't Too Farfetched
The San Francisco 49ers finished just a couple of plays away from a Super Bowl appearance. Instead, the Los Angeles Rams went on to win Super Bowl 56, and now the 49ers are actively attempting to trade Jimmy Garoppolo and finally name Trey Lance the starter.
Or are they?
After Tom Brady announced his retirement from the NFL, many people believed that the GOAT would end up on the football field by the time summer rolled around. With that, rumors have swirled about Brady and the 49ers, which make a ton of sense when you think about it.
As crazy as it sounds that Brady wound unretire and play for the 49ers, there are reasons to believe that it isn't too farfetched.
Tom Brady to the 49ers? It could be a thing
Former 49ers legend Steve Young offered up his take on Brady's retirement and said San Francisco makes sense for Brady.
Could you imagine?
The defense is in place. The pass-catchers with Brandon Aiyuk, George Kittle, and Deebo Samuel are there, and the defense is a ferocious group led by Nick Bosa. Adding Brady to that team instantly shoots them to the top of the NFC and presumably favorites in the entire NFL.
Plus, there are reports of Brady and Buccaneers head coach Bruce Arians having a bit of a falling out, so perhaps Brady is looking to play elsewhere in 2022.
NFL insider Mike Florio was also quick to beat the Brady-to-49ers drum and get the conversation going.
Mike Florio predicts Tom Brady will be the 49ers starting QB in 2022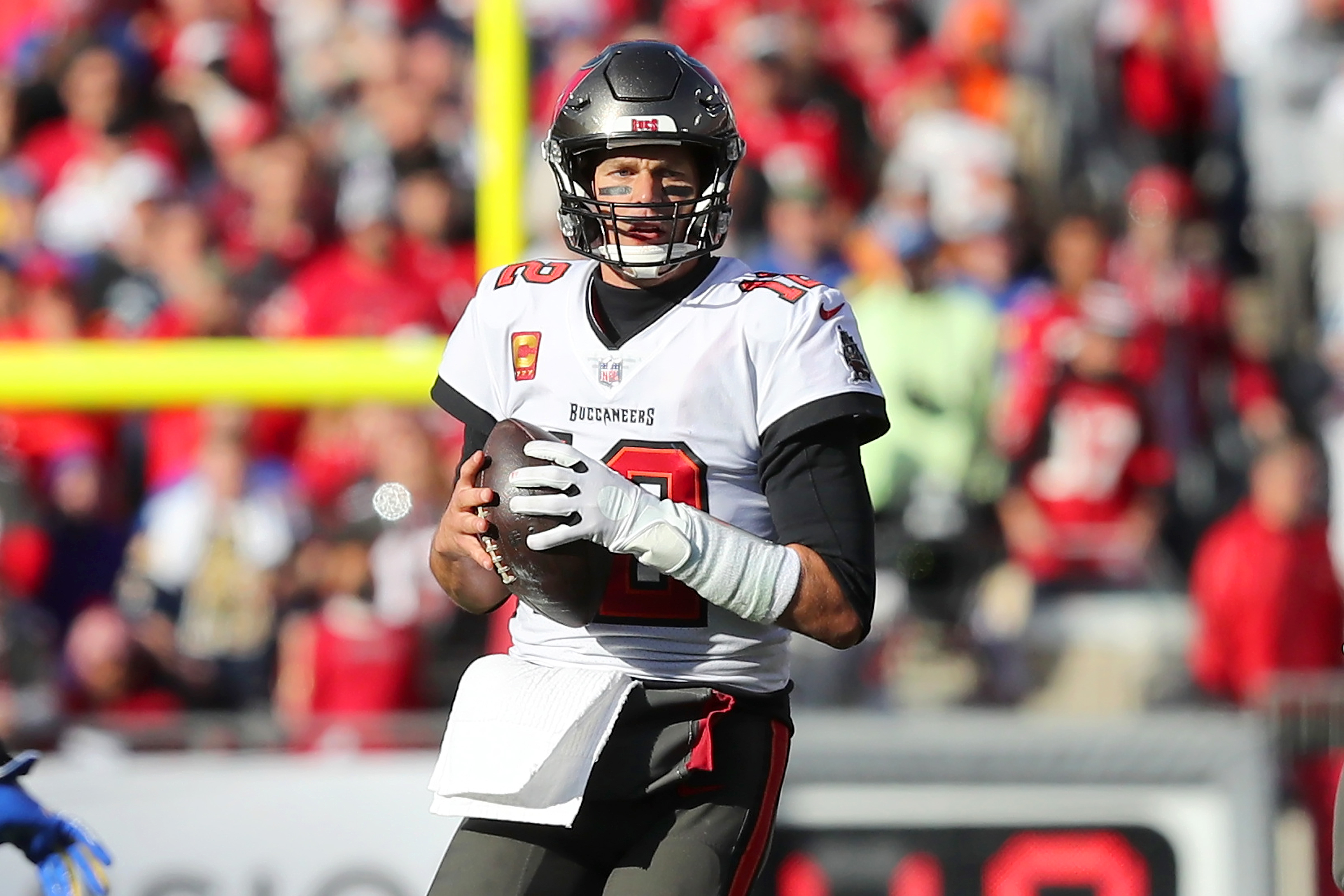 Let the fun times roll.
Brady is a native of San Mateo, so playing for the hometown 49ers is always something that has to be on the back of his mind. Well, maybe this is his chance, and the roster in place wouldn't be far off from a Super Bowl favorite.
Mike Florio of NBC Sports built up the Brady chatter with his own bold prediction recently (h/t Tristi Rodriguez of NBC Sports).
"I don't know that the person wants his name to be shared, but it's explaining what's going on with Tom Brady. Classic mid-life crisis. Step 1, a divorce from the Patriots. Step 2, a short-term relationship with a trophy girl, the Buccaneers. Step 3, a late-night text to the high school sweetheart, a.k.a the 49ers."

Mike Florio on Brady to SF
That would be a wild scenario and would flip the entire NFC upside down — at least for 2022. For what it's worth, Florio went on to express that this move is "unavoidable."
"I'm telling you, it's unavoidable. He's not gonna lower himself to have to dirty himself the way Aaron Rodgers is. He's gonna work it all behind the scenes. I just … I think he's gonna be with the 49ers Week 1."

Mike Florio
For now, Brady is retired, although he didn't shut down rumors of making a return in 2022 and is "taking it day by day." Perhaps he has some sort of master blueprint drawn up.
What would this mean for Trey Lance and Jimmy Garoppolo?
The 49ers made clear their intentions to trade Garoppolo after the season ended. Now, it is Lance time.
If Brady comes to town, then Garoppolo would surely be gone for financial reasons and Lance would spend another season holding the clipboard.
Lance seems ready, especially with an entire offseason and practices as the main quarterback. It is doubtful the 49ers will offer up Lance as a trade chip, even if Brady comes to town.
Garoppolo is on his way out either way, although nobody really knows.
Right now, Brady to the 49ers is just a thought — but there is certainly traction here.
Worst case, Garoppolo gets traded, and Lance spends another season developing, except this time he gets to watch one of the best players in NFL history. That would be something special for the youngster.
Don't rule out Brady to the 49ers just yet.
RELATED: Emotional Jimmy Garoppolo Bids 49ers Adieu Pending Inevitable Trade