Tom Brady Admits He Does Get Jealous of 1 Type of NFL Player: 'I Was Slow as Sh*t'
Tom Brady has it all: six Super Bowls and a position as a starting NFL quarterback. Although he's well into his 40s, there's plenty to be jealous of concerning Brady. That said, for all he's accomplished, there's one thing Brady wishes he had that other NFL players do have.
Tom Brady's NFL career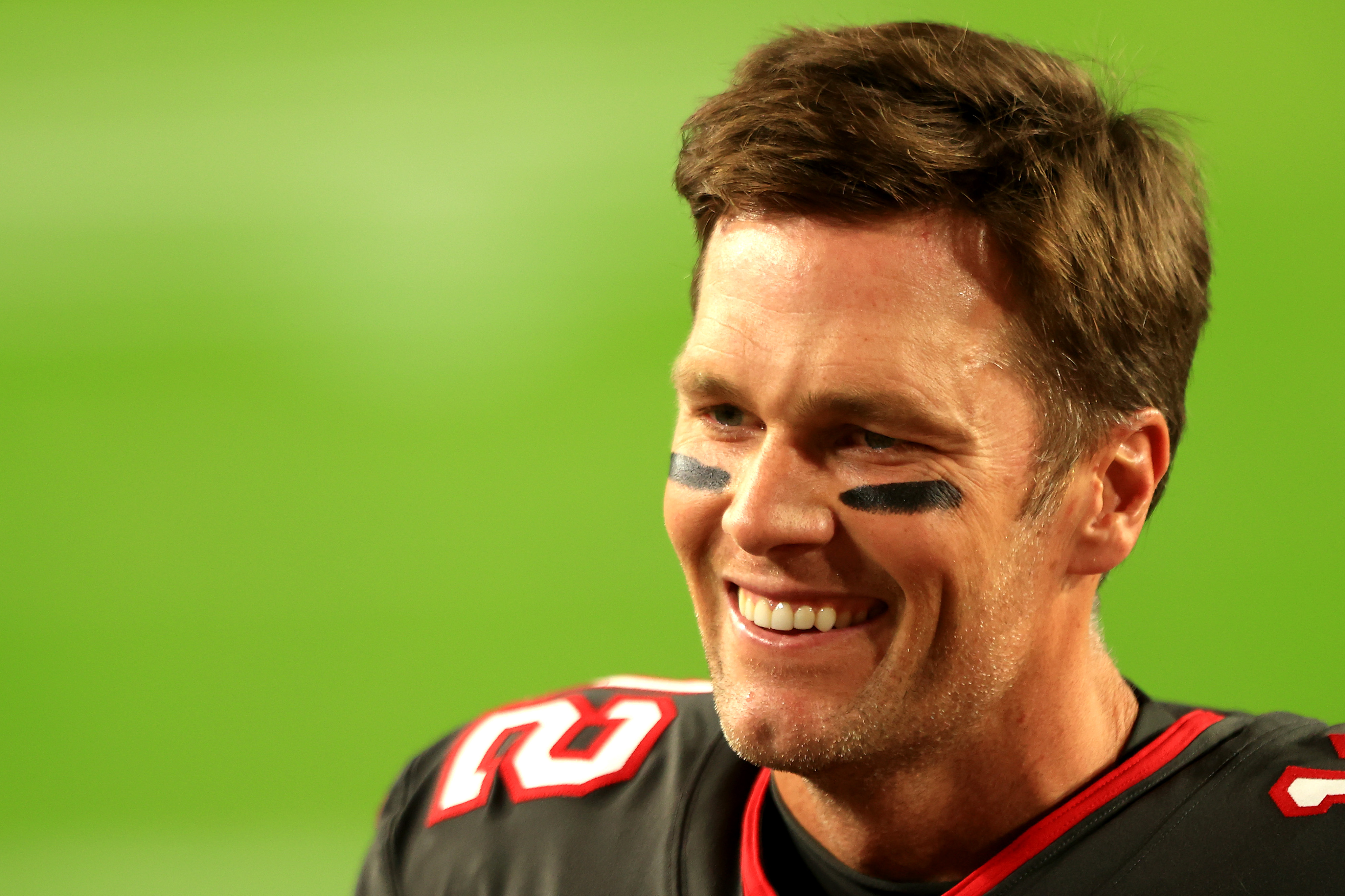 An unspectacular prospect at the University of Michigan, Brady's story now is one of legend. An NFL team didn't pick him until the sixth round of the 2000 NFL draft. He began his career as the backup to Drew Bledsoe in New England. An injury to Bledsoe in Brady's second season enabled him to enter the starting lineup, and he never relinquished the role.
Brady and his head coach Bill Belichick won six Super Bowls together. Throughout his run as an NFL quarterback, he's been known for being able to throw the ball downfield with pinpoint accuracy. But pundits have never raved about one area of Brady's game.
The one knock on Tom Brady
RELATED: Tom Brady and His Kids Are Divided on Tampa Bay's Climate
Before the Patriots drafted him, NFL draft expert Mel Kiper prepared a scouting report on Brady for ESPN. While Kiper was complimentary about him as a passer and an overall player, he did point out one flaw: Brady wasn't very fast.
In fact, Kiper said specifically: "At the pro level, his lack of mobility could surface as a problem, and it will be interesting to see how he fares when forced to take more chances down the field." Many others noticed Brady's lack of speed, too. It's been an issue for Brady himself. 
The type of player Tom Brady admits he is jealous of
RELATED: Bucs Fans Are Basically Stalking Tom Brady's Tampa House by Land and by Sea
Brady appeared on Dax Shepard's podcast, Armchair Expert. He talked about his career and his life and while it may be hard to believe, the type of player he's jealous of. Brady said that he envied players with significant speed as having a leg up on their competition: 
"In professional football, there's been so many over the years. If I look at some guys who physically obviously have a lot more ability, they're faster, they're bigger, they can run … I think there are some things that I've learned to do better over time. Because I've been working hard at it for a long time. But my fifth year in the league I was no freak of nature."
Brady also discussed his NFL combine performance and how his 40-yard dash time disappointed all:
"But I look at some guys who maybe were great physically, run a 4.6 [40-yard dash] … I ran a 5.3. I was slow as sh*t. I was the slowest person on the field. I couldn't outrun a 350-pound defensive lineman. So every time I got the ball in my hand it's like a hot potato. I'm like, 'Where is someone at? I gotta throw this thing! Because I'm gonna get killed if I'm holding this thing.'

I'm sitting here thinking, 'God if I could run a 4.7 football would be so easy.' I mean how easy would the sport be if I could run away from people?"
He has a point. No one will ever accuse Brady of being Michael Vick. But while Brady isn't fast per se, he does have good pocket awareness. He knows when to move around, even if he doesn't have the scrambling ability of some other quarterbacks. Brady has been content to get by with his arm for most of his career, and it's worked well for him.