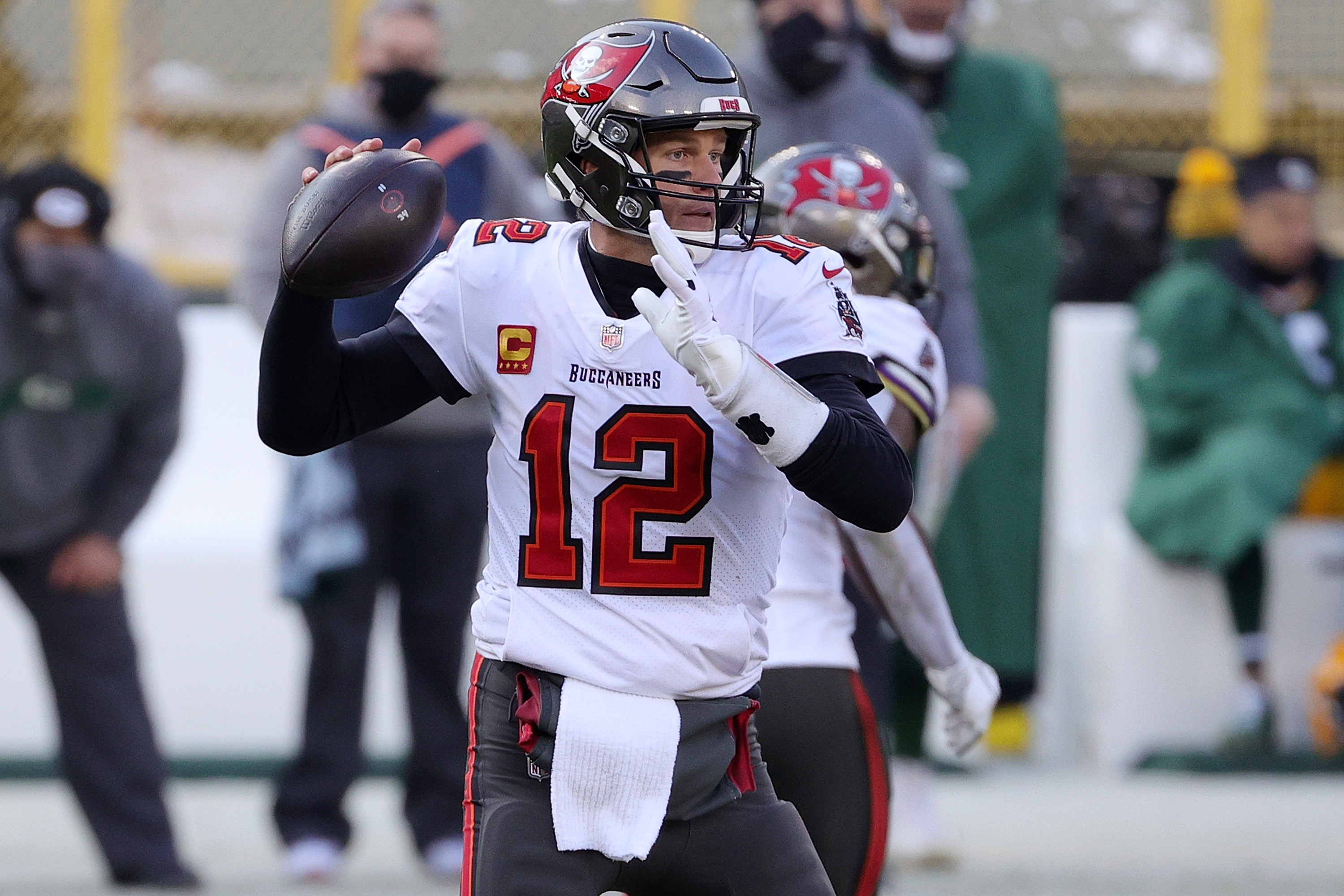 Tom Brady Admits to Embarrassing Geography Issue When He Was Drafted
Tom Brady admits to not knowing exactly where he was going when he was drafted by the New England Patriots in 2000.
Tom Brady's athletic ability wasn't considered a strength at the NFL Scouting Combine after graduating from Michigan. He certainly didn't wow anyone with his speed or arm strength, but he's ready to start his 10th Super Bowl and is widely considered the best to ever play quarterback in the NFL. Brady recently revealed geography also wasn't one of his biggest strengths.
Tom Brady was your average guy in college
There was nothing flashy about Tom Brady when he was the quarterback at Michigan. In fact, he wasn't even THE quarterback at Michigan until his junior year. Although he started each game as a junior and senior, Brady platooned with Drew Henson and never had a firm grasp on the job.
His college numbers were average at best. As a junior, Brady threw 14 touchdown passes and had 10 interceptions in 12 games. He threw for 2,427 yards and completed 61.9% of his passes. As a senior, he had 16 touchdown passes and six interceptions in 11 games.
At the NFL combine, Brady ran a very slow 5.28 40-yard dash. His vertical leap was only 24.5 inches. He wasn't overly impressive which contributed to him being selected in the sixth round of the 2000 NFL draft. He was the 199th player taken, selected by the New England Patriots.
Tom Brady has become arguably the best player in NFL history
Whether he's the greatest to ever play in the NFL is debatable, but there's no arguing that Tom Brady boasts the best resume in the history of the league. He still may not be the fastest or most athletic quarterback, but Brady certainly is a winner. If winning is the determining factor on naming the NFL's GOAT, then Brady is the guy.
In his 20 seasons in the NFL, Brady has six Super Bowl titles and is shooting for his seventh on Sunday. He will be starting in his 10th Super Bowl when his Tampa Bay Buccaneers take on the Kansas City Chiefs in Super Bowl 55. The Bucs are hardly known for their postseason success, but Brady got them there in his first year with the team.
For his career, Brady is a three-time MVP. He's made the Pro Bowl 14 times. He's thrown 581 touchdown passes in the regular season in his career and had added 80 more in the postseason. Brady is a winner and he makes everyone else around him better.
Brady admits he didn't have a good sense of geography when drafted
During the 2000 NFL draft, Tom Brady waited quite a while to hear his name called. One hundred and 98 players were selected before him. The New England Patriots took a shot with him in the sixth round of the draft and Brady finally knew where he'd be playing. Or did he?
During a recent media session ahead of Super Bowl 55, Brady admitted he had no idea where New England was when he was drafted. "I didn't even know where New England was when I got picked by New England," Brady said. "It's a funny story. They called me in and said you've been picked by New England and I was like, 'that's amazing. Where's New England?' I landed in Providence, which really screwed me up because it's not even in Massachusetts."
Brady went on to say how much he enjoyed his 20 years in the region he couldn't pick out on a map in college. "My kids were born in Boston and I have great affection for the city," he said. "It was a great 20 years."
All statistics courtesy of Pro Football Reference.