Tom Brady: After Extension, Where Will He Sit Among the Greats?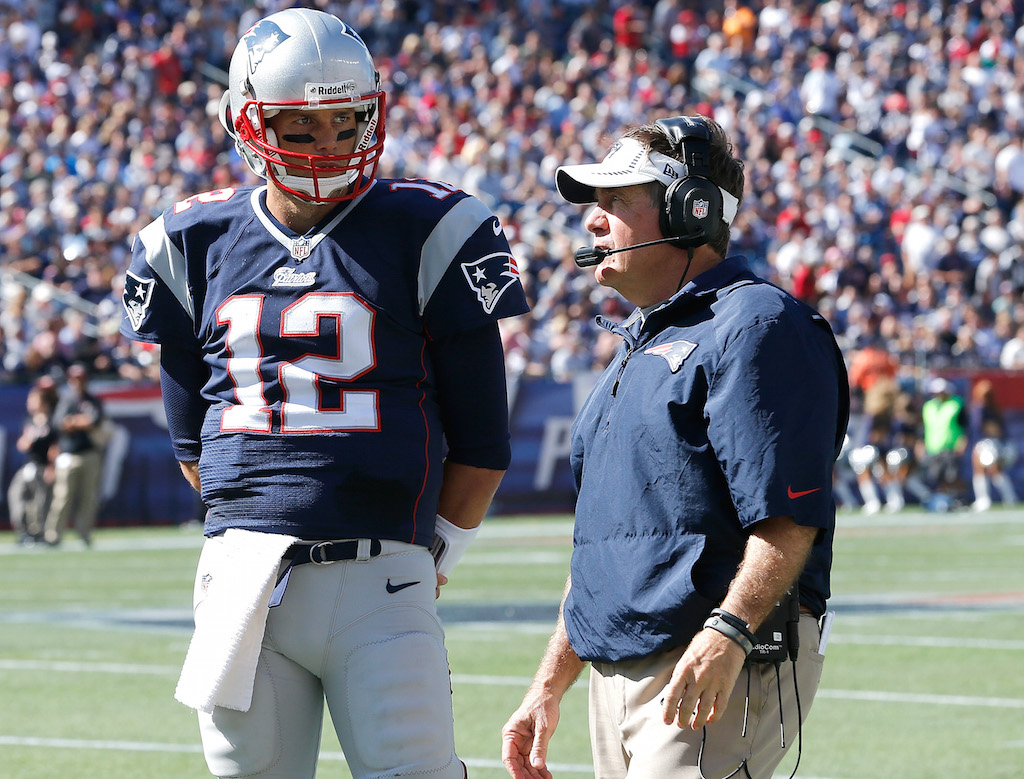 In the past, Tom Brady has expressed that he's interested in playing into his 40s, and now, the New England Patriots have made that a real possibility. According to ESPN's Mike Reiss, the two sides have reached a two-year contract extension that will keep him with the Patriots through 2019. As we know, Brady turns 39 this offseason, meaning that he'll be 42 at the time this contract comes to a close. This is good news for Patriots fans, but not for backup Jimmy Garoppolo, who may be ready to take the next step in his career sooner than later.
Regardless of the Garoppolo situation, Brady is now poised to break all kinds of records if he can make it through the remainder of this contract while still playing at a high level (which is expected). For a quick breakdown of how incredible Brady is, here's a few records that he may be able to set if he plays through his new contract extension:
Career passes completed

: Brady currently has 4,953. Brett Favre leads the way with 6,300. It'll take some work to catch up here, and let's not forget that Drew Brees is also ahead of him with 5,365.

Career passing attempts

: Favre leads the way here as well with 10,169, while Brady has 7,792 and Brees is slightly ahead of him with 8,085. This one is a bit of a long shot, as Brady would likely need to hit 600-plus attempts for four seasons straight to pass Favre.

Passing yards for a career

: Peyton Manning is in the top spot with 71,940; Drew Brees is in fourth with 60,903; and Brady is in fifth with 58,028. Brady could definitely surpass this if he lives out his contract and Brees retires before he does.

Total career passing touchdowns

: Brady is currently 111 behind Manning and is tied with Brees at this point, so Brady could very well top this record too.

Game-winning drives

: While Manning is No. 1 with 56 game-winning drives, Brady is within striking distance at 48. Don't be surprised to see Brady take down this feat as well.
After evaluating all of this, it almost goes without saying that Brady is not only one of the greats, but he has the potential to go down as the greatest quarterback to ever play, especially after this extension. Shockingly, we haven't seen Brady's numbers decline at all during his career, and he actually had one of his better statistical seasons in 2015, even without Julian Edelman for multiple games. The Patriots also dealt with plenty of unknowns at the running back position, as both Dion Lewis and LeGarrette Blount suffered season-ending injuries.
Brady's continued production at a high level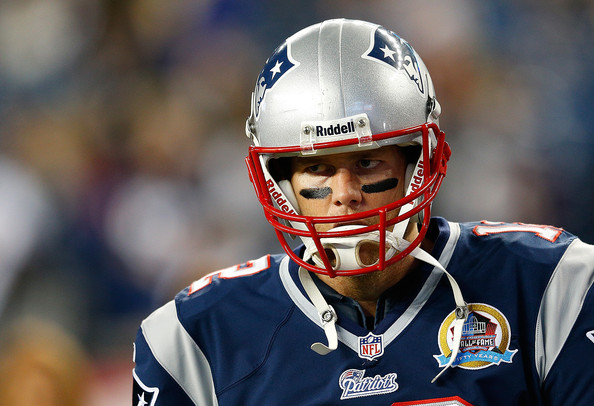 When evaluating Brady's play in 2015, at age 38, you'll find that he had some pretty impressive numbers across the board.
Most completions of his entire career (402)
Third-highest passing attempts (624)
Fifth-highest completion percentage (64.4%)
Fourth-most passing yards (4,770)
Third-most (tie) touchdown passes (36)
Second-fewest interceptions over 16 games (seven)
Fourth-best quarterback rating (102.2)
All of that is pretty incredible. To say that Brady is getting better with age may be 100% true. Brady's abilities to avoid taking big hits and play smart football has truly extended his career; the man is playing like he's still in his early 30s. Expectations for 2016? Well, we'd probably be crazy to assume that he doesn't keep the Patriots right there in the Super Bowl mix, while also placing himself squarely in the conversation for the Most Valuable Player award.
If there's a quarterback who's better than Brady, you'd be hard-pressed to find him. Manning may be able to make a strong argument right now, while statistically Favre is better than Brady at this moment. Even taking that into account, don't be surprised to see Brady surpass both of those players statistically and also by leading the Patriots to quite a few more winning seasons.
Follow Jeff Smith on Twitter @JSM8ith
Statistics courtesy of ESPN.com and Pro-Football-Reference.com.