NFL
Tom Brady and Bill Belichick: 5 Players and Coaches Who Fit Together
Tom Brady and Bill Belichick played in their sixth Super Bowl together as quarterback and coach of the New England Patriots. But it was, and always will be, about more than just one game. It is about legacy. Their individual legacies, sure. But, more importantly, their legacy together — as player and coach. Because, no matter what happens, these two will always be forever linked.
Fans already consider Brady and Belichick among the greatest player-coach pairings in NFL history. Together, they've won five Super Bowls and put together one of the greatest dynasties in the history of the National Football League. With their win over the Falcons, they officially joined the ranks of one of the greatest coach-player pairings of all time.
Who are they up there with?
1. Kobe Bryant and Phil Jackson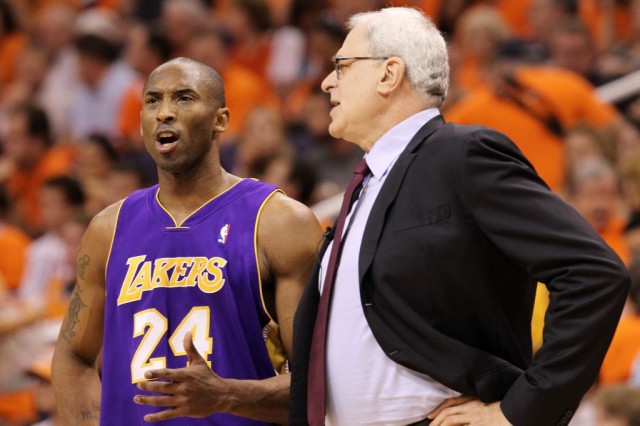 Kobe Bryant joined the NBA in 1996 as an 18-year-old kid who had been dominating basketball for pretty much most of his life. However, he didn't win his first NBA title until his fourth season — when Phil Jackson took over the coaching reins. And then together they won the next two; the first three-peat in the NBA since Michael Jordan's Bulls. However, after losing in the Finals in 2003-04, Kobe and Phil couldn't work together, and Jackson even called Kobe, "uncoachable." But, in 2006, these two worked it out and the Los Angeles Lakers went on to win two more titles.
When you win five championships together, it's amazing. But, when a coach calls his player, "my son," then the relationship is truly special.
2. Joe Montana and Bill Walsh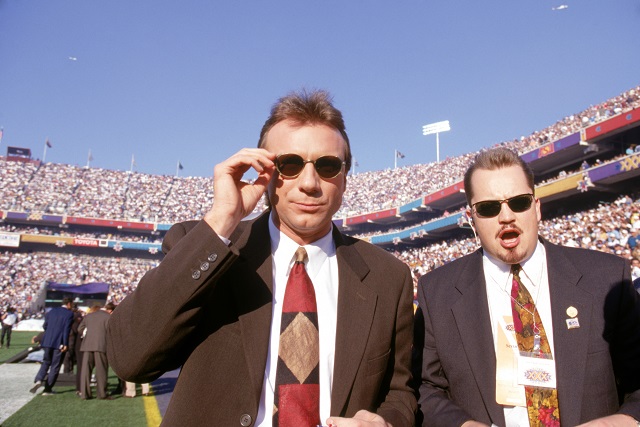 Joe Montana is considered by many to be the best, and most clutch, quarterback of all of all time. Montana made four trips to the Super Bowl, and came away with four wins. In those four W's, Montana never once through an interception. That is insanity. And one of the main reasons he was able to become so great, was his relationship with head coach, Bill Walsh.
Together with the San Francisco 49ers, these two geniuses perfected the West Coast offensive, and won three Super Bowls. It's safe to say that, from the moment these two came together, the game of football was never the same.
3. Tim Duncan and Gregg Popovich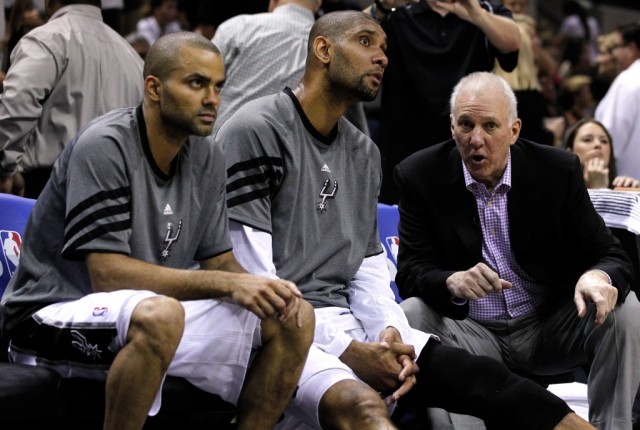 Tim Duncan spent his entire NBA career with the San Antonio Spurs. And, during those masterful 19 seasons, he only had one head coach: Gregg Popovich. And together, they have achieved greatness. The Spurs were the epitome of consistency, and set the standard for NBA franchises. In their time together, not including the lockout, the Spurs have never won less than 50 games in a season. Oh, and who could forget the five NBA Championships together?
You know you're a great pair when even Kobe Bryant is jealous of your relationship.
4. Michael Jordan and Phil Jackson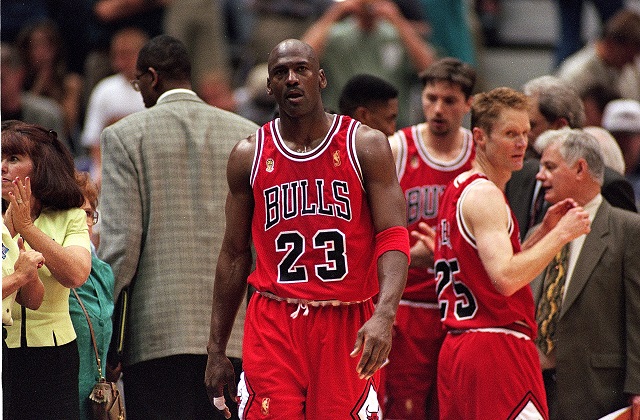 Six trips to the NBA Finals. Six NBA Championships. Two separate three-peats. A revolutionary triangle-offense. One of the greatest dynasties in the history of sports. That's what went down when Michael Jordan and Phil Jackson came together on the Chicago Bulls.
Michael Jordan is the greatest basketball player of all-time. Phil Jackson is arguably the greatest basketball coach in history. And they made it happen together.
5. Bill Russell and Red Auerbach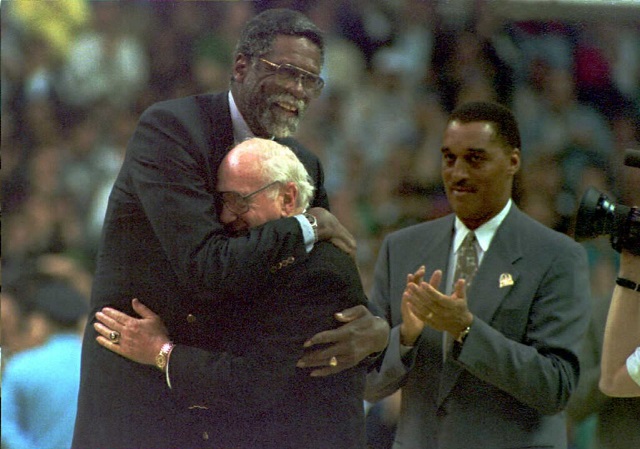 What Bill Russell and Red Auerbach accomplished during their time together on the the Boston Celtics, will never happen again in the history of sports. There is no way that this level of dominance will ever be achieved on the professional level. Ever.
From 1956-57, Russell's first season in the NBA, until his last, 1968-69, the Celtics won 11 NBA Championships. For the first 10 years of his career, Russell was coached by Auerbach, and they won nine times in that span. Not to mention, eight titles in a row. Yes, you read all that correctly. That's a lot of winning by one player and coach pairing. It's historical.
Like we said, it will never happen again.
Mic drop.