Tom Brady and Gisele Bündchen Went 100% Over Budget Building Their $34 Million Boston Mansion
Tom Brady and Gisele Bündchen have a combined wealth that most people could never dream of. While Brady might be the face of the family in America, Bündchen has the international appeal that makes her the family breadwinner. As such, the couple can afford many luxuries. However, after packing his bags for Florida, they're now having a hard time selling their $34 million mansion after initially going over budget.
Tom Brady's NFL career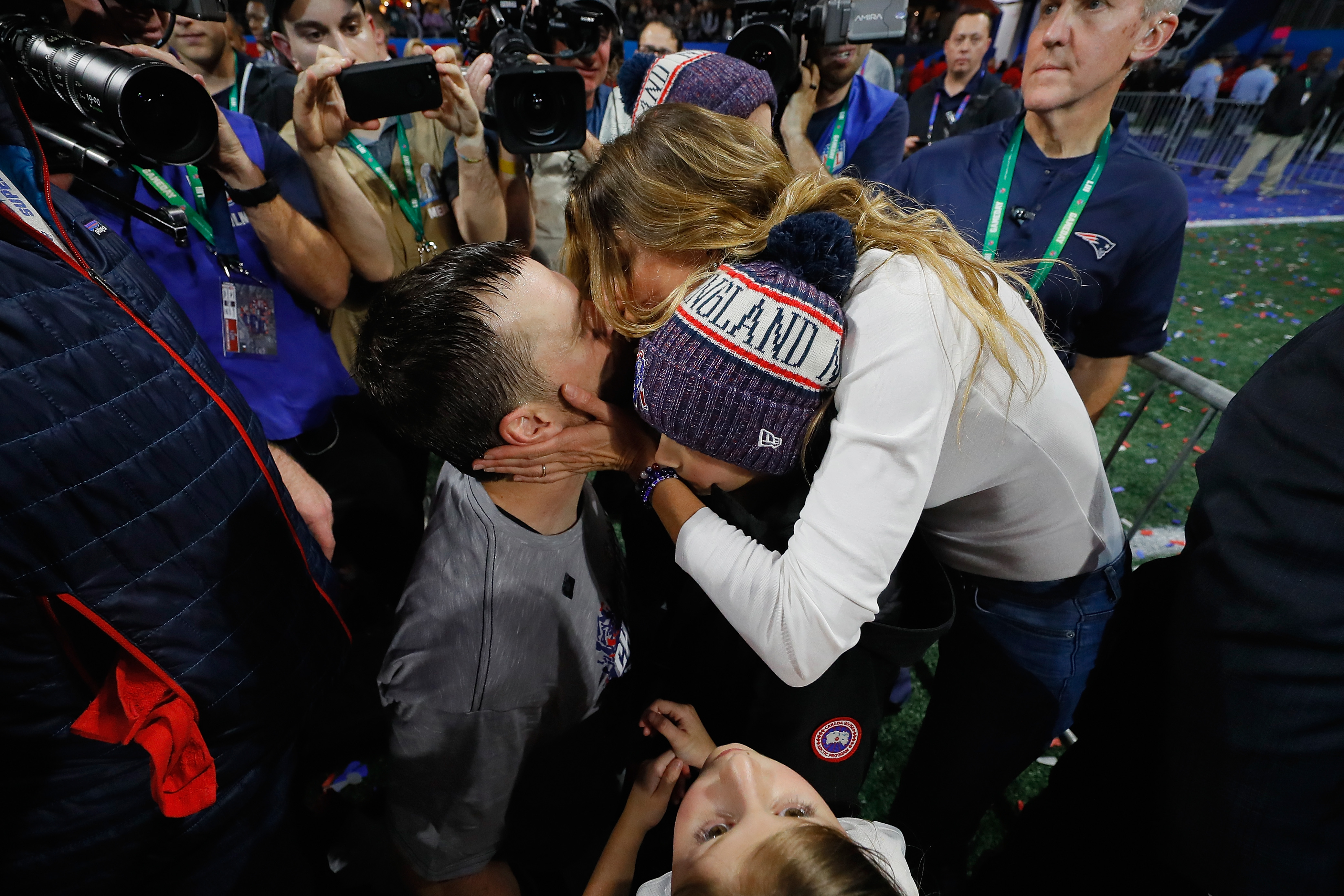 Brady was a little-known draft prospect out of Michigan when the Patriots took a chance on him. As one of the final picks of the 2000 NFL Draft, Brady's chances at even making an NFL roster, let alone lead it, were a pipe dream. Luckily for him, however, he didn't listen to expectations and detractors. He let his game do the topping.
After one year on the bench, Brady usurped Drew Bledsoe and immediately defied all expectations by becoming a Super Bowl-winning quarterback. With every passing year, the legend of Brady continued. He went from a backup quarterback to an international superstar overnight, and with it, he made himself a handsome living.
To list Brady's accomplishments on the football field–six Super Bowls, three MVP awards, three All-Pro honors, 14 Pro Bowls, and a whole lot of personal records–is selling him short. He's become a brand unto himself. However, with an international supermodel being the family's breadwinner, even if Brady dictates where the family lives in his job, he and Bündchen's combined wealth allows them to go overboard in enjoying the fruits of their labor.
Tom Brady and Gisele Bündchen go overboard
RELATED: Tom Brady Had 'the Worst Job' He Could Imagine Before Becoming a $285 Million NFL Star
Brady and Bündchen know how to make the most of their lucrative earnings. They spared no expense looking for a place to settle down and raise their family while also enjoying the luxurious lifestyle that only an NFL superstar and renowned supermodel could afford. However, going all out may have bitten the family in ways they couldn't see.
Speaking with Dax Shepard on the popular Armchair Expert podcast, Brady discussed how he and his wife wanted to make a special place on a budget. But eventually, they went way over budget with every new addition to their dream house.
"We had a house in Boston," Brady exclaimed. "I swear to God, it cost twice as — we were 100% over budget. 100%. I came out of football season, and they showed me the budget, and I was like, 'What the f*ck is this?!' It was pretty rough."
Now, the house is worth a lot of money, but with Brady in Florida and showing no interest in returning to Boston, the couple might have a hard time selling their luxurious estate.
The duo sells their $34 million mansion
RELATED: Tom Brady Will 'Never Let Go' of Losing To the New York Giants in the Super Bowl
Brady and Bündchen's mansion will be a dream for whoever can afford it, reports Boston Real Estate. However, with COVID-19 on top of the limited market of a multi-million dollar mansion, they may find the prospect of selling to be tough. While the house went up for sale right before the shutdown, a lack of normalcy makes selling such a space harder to do.
The mansion listed at nearly $40 million, reports CNBC, but the value fell to $34 million after COVID-19. With five bedrooms and bathrooms built on five acres and more luxuries than the average person can imagine. However, with the housing market slowly improving, perhaps the Brady/Bündchen family can sleep well knowing that the market will open back up.
Regardless, it goes to show just how quickly things can change, even for the wealthiest people among us. Time will tell if the Bradys sell their house, but even for multi-millionaires like them, the results can be stressful, as well.