Tom Brady and His Kids Are Divided on Tampa Bay's Climate: 'I'm Never Going Back to Cold Weather'
Tom Brady and his family are having an interesting time in their new home. After living in Boston for so long, the quarterback saw his routine so disrupted that he often got literally lost in Tampa Bay. Not only did he wander into a random family's house, but he was also kicked out of a local park for staying too late.
The former Patriots star is taking everything in stride, though. He has familiar faces, like Rob Gronkowski. He stepped in to help Antonio Brown return to the NFL, inviting the mercurial wide receiver to live with him and get right. Brady seems comfortable, despite his late-career shift. The secret ingredient? He loves the year-round warm weather of Tampa. But his kids don't exactly agree with him.
Tom Brady won't go back to Boston's frigid winters
Brady spent two decades making history with the Patriots. That his career could possibly wrap up anywhere else seemed like a remote possibility not all that long ago. But when the time came, he seized the opportunity to prove his worth elsewhere. And he really couldn't have picked a different backdrop to reset his career than Tampa Bay.
He didn't immediately set down deep roots in the area. Instead of outright buying a home, he opted to rent Derek Jeter's $7 million home. But now that he's spent some time in the area, he's already sending signals that he doesn't want to leave anytime soon.
"I like it hot every day now," Brady said on the Armchair Expert podcast. "I'm never going back to cold weather. I did 25 years of it." Miraculously, Brady's warm weather luck extends to his travel schedule, as well. According to ESPN reporter Jeff Darlington, the coldest weather matchup for the Buccaneers was Week 10 in Charlotte at just 51 degrees. It's all indoor games and warm weather from there on out.
How Tom Brady's kids are handling the Tampa Bay lifestyle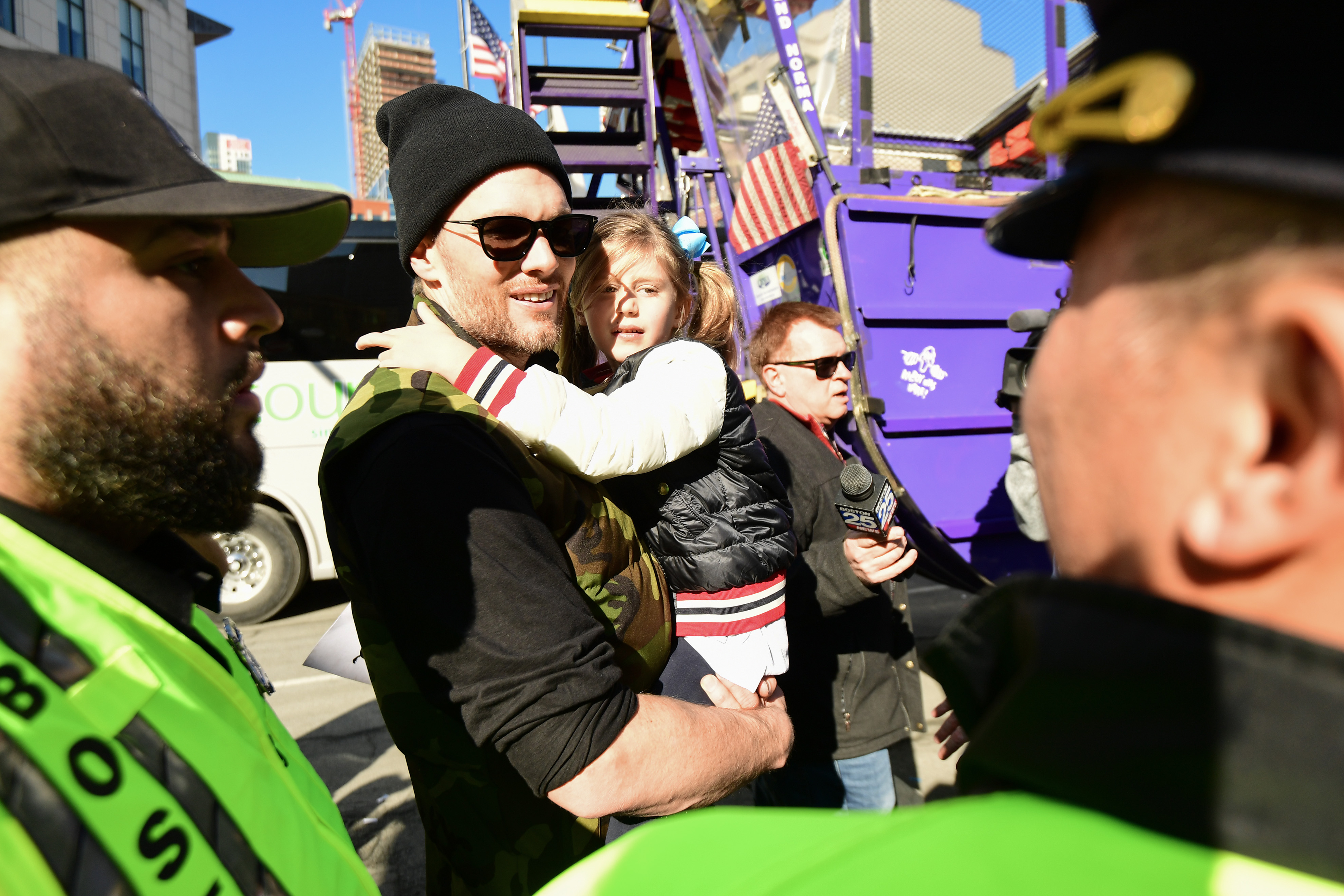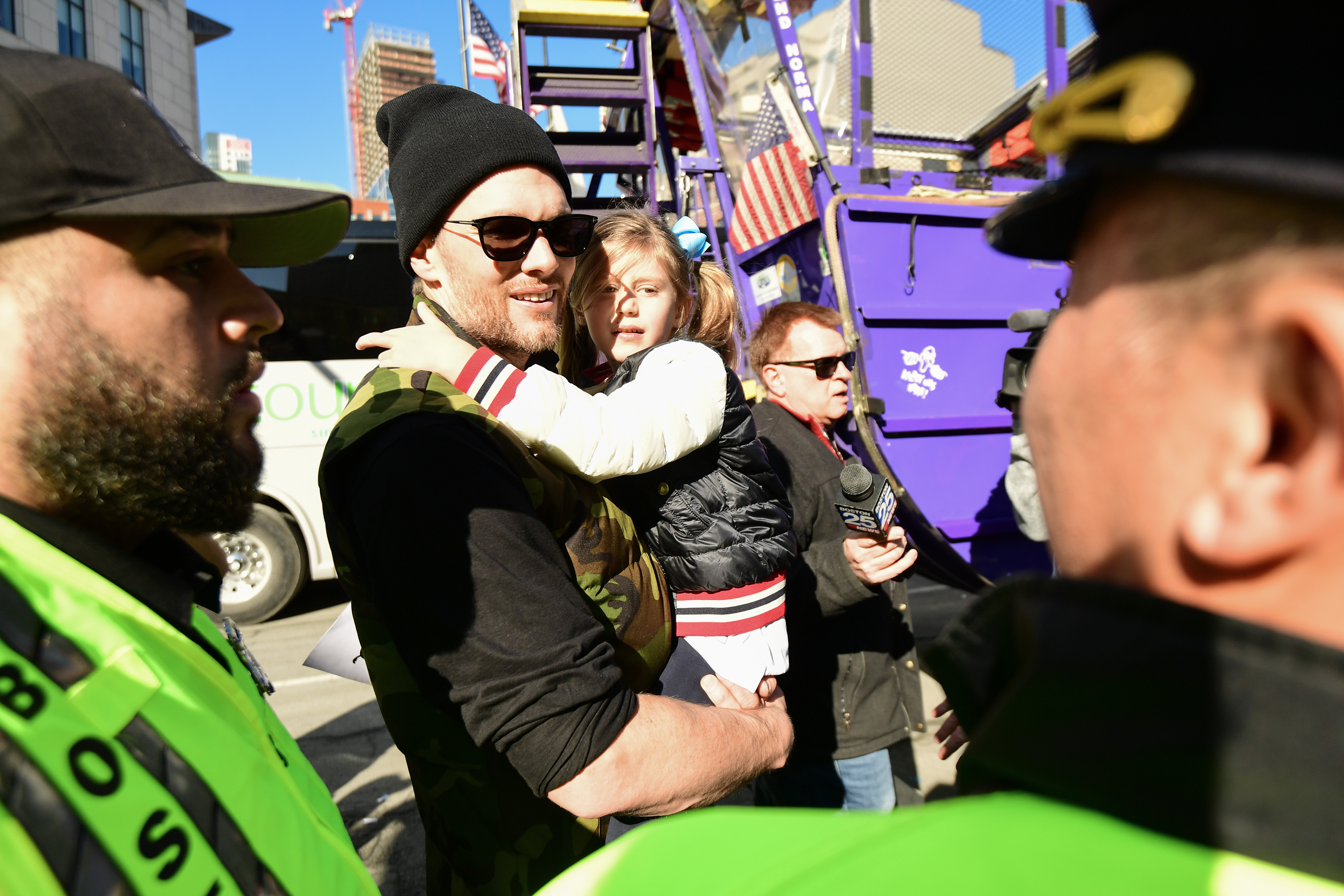 Brady's children spent their entire lives in the Boston area. That meant they grew up shrugging off the region's notoriously frigid winters. While their dad spent 25 years learning to cope, the Brady kids didn't spare much thought to just how awful that weather could be for outsiders.
Their reaction to the Tampa move has so far been the opposite of their famous father's. None of Brady's kids play football, but they were used to enjoying crisp weather while they enjoyed soccer and hockey. His 7-year-old daughter, in particular, is having a miserable time dealing with the newfound sweltering heat.
"Every time we eat, we eat [at home] outside and it's like 85 degrees. She won't eat outside with us," Brady said on Armchair Expert. "She goes inside the house. So she's like, 'Daddy, I do not like it this hot all of the time.'" Given her nonchalant take on Boston weather that would send most home with their tails between their legs, it's not a bad bet to think that with a little time, she'll get used to it.
Evidence that Brady was always headed to a warmer climate
Brady's kids aren't used to Tampa weather just yet. But he actually made the decision to relocate, in large part, due to his children. Florida is an east coast location, keeping him close to his son in New York from before he married Gisele Bundchen. It also allows the family to have a somewhat easier time traveling between their preferred vacation spots, including regular visits to Brazil.
The son who now lives in New York actually grew up in California, as USA Today reports. Brady spent a decade living out his off-seasons on the west coast, mainly to stay close to his boy. This should've probably been the hint that he'd developed a taste for climates absolutely nothing like the New England area where he made his home.