Tom Brady and Other Former Patriots Players Remember Reche Caldwell After His Tragic Death
Reche Caldwell, a former star receiver for the Florida Gators who also played several years in the NFL, tragically died on Saturday. With Caldwell only being 41 years old, his death was certainly shocking to many of his friends, family members, and former teammates. Caldwell played for the San Diego Chargers, New England Patriots, and Washington Redskins in his NFL career. Some of his former teammates, including Tom Brady, remembered him on Sunday after his death.
Caldwell played several years in the NFL after being a star at Florida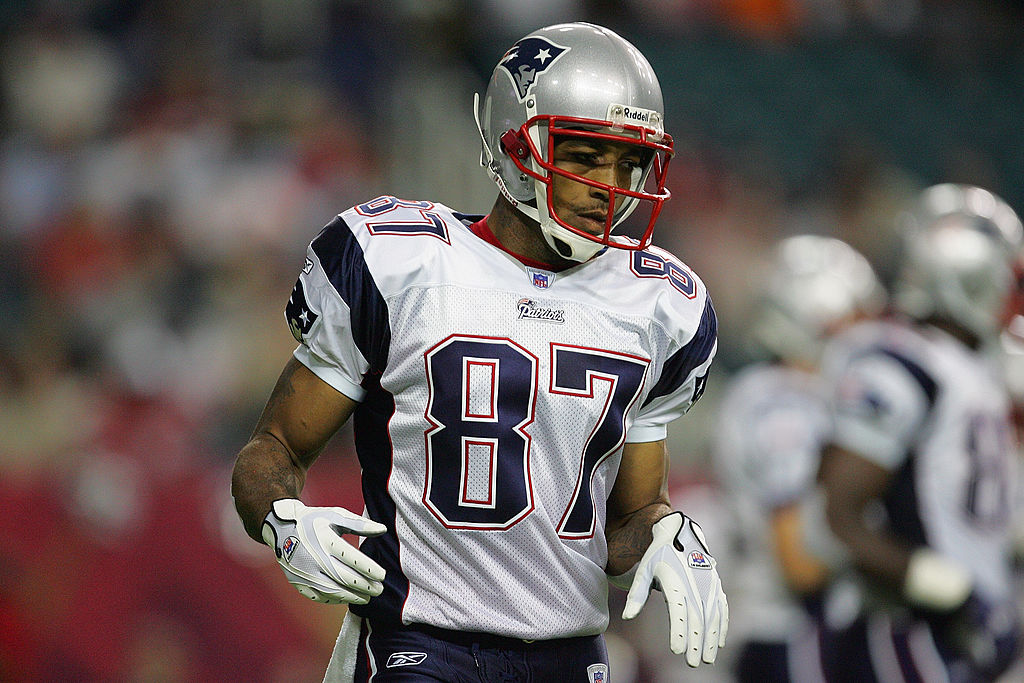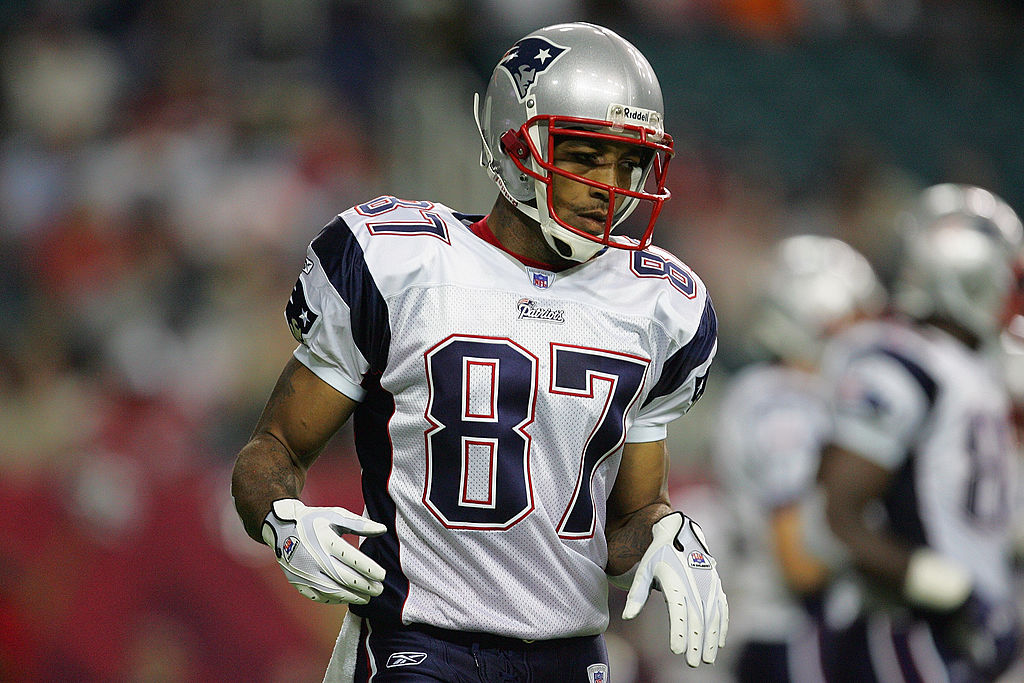 Before starting his NFL career, Reche Caldwell was a star for the Florida Gators. After catching 27 passes for 269 yards and two touchdowns in 1999, Caldwell became a star in 2000. He ultimately caught 49 passes for 760 yards and six touchdowns in 2000 at Florida. 
The Gators were really good that season too as they went 10-3, won the SEC Championship, finished 10th in the final AP poll, and went to the Sugar Bowl where they ultimately lost to Miami. Caldwell caught three passes for 91 yards and two touchdowns in the SEC Championship Game too. 
In 2001, Caldwell continued to improve for the Gators. He caught 65 passes that season for 1,059 yards and 10 touchdowns. The Gators were even better in 2001 too as they went 10-2, finished third in the final AP poll, and won the Orange Bowl over Maryland. 
Caldwell then went into the NFL during the 2002 NFL draft as the San Diego Chargers selected him in the second round. He played four seasons with the Chargers and had limited production. He caught 76 passes for 950 yards and seven touchdowns over those four seasons.
Then in 2006, Caldwell played for the New England Patriots and had the best season of his NFL career. He caught 61 passes for 760 yards and four touchdowns. The Patriots ultimately went 12-4 that season and went to the AFC Championship Game before losing to the Indianapolis Colts. 
Caldwell then played in eight games for the Washington Redskins in 2007, only catching 15 passes for 141 yards. He did not play in the NFL after that season. 
Caldwell tragically died on Saturday
Reche Caldwell was fatally shot on Saturday night, according to the Associated Press. His mother confirmed his death to the Tampa Bay Times. 
She also said that police told her they believe Caldwell was ambushed outside of his home in a potential robbery attempt, according to AP. He was not named in a police report because of Florida law. However, the report said that the shooting "does not appear to be a random act," AP reports.
Caldwell recently pleaded guilty to a charge of conspiracy to commit health care fraud and was awaiting a sentence, according to AP. He also previously served prison time on a drug charge, AP reported. 
After his death, many of his former teammates remembered Caldwell on Sunday. 
Tom Brady and other former teammates remember Caldwell
On Sunday, Tom Brady, who played with Caldwell on the New England Patriots, posted two photos of Caldwell on his Instagram story on Sunday. One of them was of the two together, and it said, "All love RIP."
Former Patriots wide receiver Wes Welker, who originally met Caldwell on the Chargers, tweeted, "So sad to hear this! Reche's smile and attitude were contagious! My thoughts and prayers go out to Bubba Caldwell and his family!"
Benjamin Watson, who also played with Caldwell on the Patriots, tweeted, "Always kept us laughing and light hearted. Always had the biggest smile. Always had the greatest stories. Sad to hear about the passing of my teammate Reche Caldwell. May the Lord comfort his family during this time."
Additionally, Bill Belichick released a statement. 
"I am saddened to hear the news about Reche. He is remembered for his solid contributions to our team. My thoughts and prayers are with Reche's family," Belichick said, according to ESPN. 
Reche Caldwell was a great talent on the football field. However, he also clearly made an impact on his teammates off the field.
Stats courtesy of Sports Reference and Pro Football Reference