Tom Brady Continues Teasing Comeback: 'I Wish I Had a Clear Vision of What the Future Holds'
Article Highlights:
Tom Brady just teased a possible NFL comeback once again
The seven-time Super Bowl champion has repeatedly hinted at unretiring in the weeks following his departure from the NFL
For the sake of all parties, Brady needs to commit to one decision or another — and soon
In the end, perhaps we all were fools to believe Tom Brady would really retire.
Despite retiring on Feb. 1, Brady has spent recent weeks hinting he might not be done playing football after all. Rumors have lingered about the seven-time Super Bowl champion potentially forcing the Tampa Bay Buccaneers, who still hold his rights, to trade him to his hometown San Francisco 49ers. Or, maybe he's going to play for the Buccaneers after all in 2022. Who knows?
As much as he seemingly enjoys the attention, one would think that Brady would want to clear the air once and for all. Insetad, as the calendar turned to March, the three-time NFL MVP continued playing the "will he or won't he" game.
Tom Brady continues teasing a comeback only weeks after retiring
The constant uncertainty about Brady's future truly began when ESPN's Adam Schefter and Jeff Darlington reported on Saturday, Jan. 29, that the New England Patriots legend intended to call it quits after 21 seasons. Although his camp initially pushed back on those reports, the 44-year-old quarterback announced several days later that, yes, he was headed into retirement.
Rather than talk up retirement and officially figure out his next step, Brady has devoted the last month to letting rumors about a potential comeback remain omnipresent on social media. The latest chapter came during a March 1 appearance on golf legend Fred Couples' radio show. Couples asked Brady, "Maybe you can tell us where you're going," and the possibly-retired quarterback laughed.
"I tell you, I wish I had a clear vision of what the future holds," Brady said.
Brady said he'd spent the last five weeks spending time with his family, and he plans on continuing to do so. However, he also acknowledged he likes "staying busy" and will figure out his plans at a later point.
If Brady wants to play again, he should simply come out and admit his change of heart
For the sake of everyone involved, from his family to the Buccaneers, Brady needs to simply say what he's really thinking. Enough of the mind games, and enough of what feels like a constant desire to have his name trending on social media.
Buccaneers head coach Bruce Arians already said he'd welcome Brady back into the mix if the three-time MVP unretired. However, the veteran offensive mind also told reporters he has no intentions of trading his former quarterback, not unless a team is willing to give up first first-round picks.
There is a sooner chance the New York Jets and Detroit Lions square off in a snowy Super Bowl.
Brady, who turns 45 in August, wouldn't be the first player to retire and decide relatively quickly that he's not ready to leave the NFL yet. Brett Favre needed three different instances to realize he wanted to continue playing rather than mow his lawn and participate in jeans commercials. Eventually, the Green Bay Packers great knew when the time had come to retire for good.
Would social media users and ESPN pundits mock Brady for unretiring so quickly? Probably, but they've also critiqued his fashion over the years, and he's turned out just fine. 
If Brady doesn't want to play again, he needs to stop talking and move on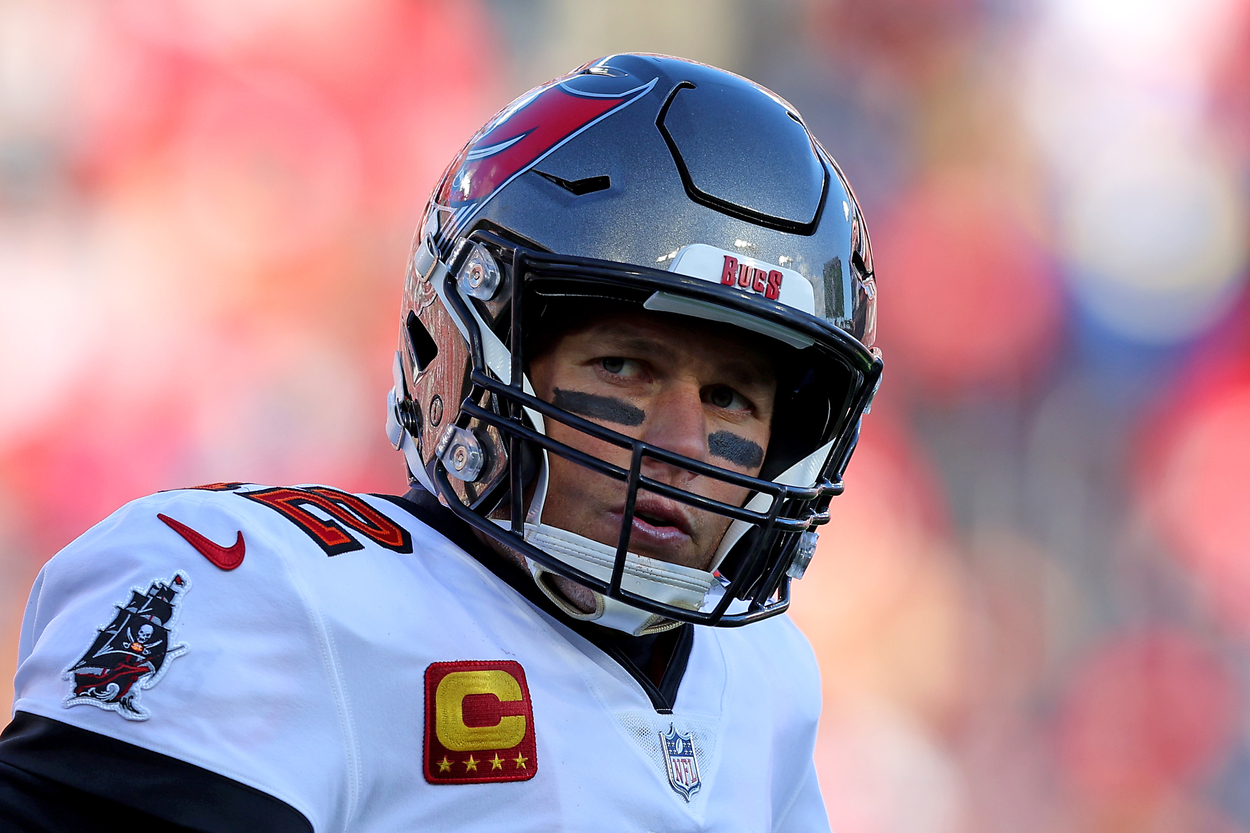 As of publication, Brady hadn't committed to coming back. For as much as he might enjoy the spotlight, he'd be wise to change his current strategy and make a firm announcement. Either he has "unfinished business" and plans to re-join the Buccaneers, or he's definitely sticking to retirement. The third option is to simply stop talking about retirement and move on.
Brady was lucky enough that he had the opportunity to make the decision about his future. A lackluster free-agent market or a career-ending injury didn't force him out. Even the Father Time argument only goes so far when considering the Michigan product threw for a career-high 5,316-yards, 43 touchdowns, and 12 interceptions last season.
The continuous "will he or won't he" is a tired act unbecoming of one of the game's greatest ambassadors. Peyton Manning knew when his time had come. Drew Brees didn't let questions about his future linger in his final years with the New Orleans Saints. New York Yankees great Derek Jeter and Los Angeles Lakers legend Kobe Bryant at least announced their retirements months in advance.
At this point, Brady is inching desperately closer to becoming Antonio Brown: someone who isn't happy if their name isn't on every third tweet and Instagram post. 
Never go full Antonio Brown, Tom. Never.
Like Sportscasting on Facebook. Follow us on Twitter @sportscasting19.
RELATED: Tom Brady: Ranking the Legendary Quarterback's 5 Greatest Seasons