Tom Brady Couldn't Throw a Football Pain-Free Until He Finally Fixed His Elbow Issue
Tom Brady takes his conditioning and health seriously and has for a long time. To stay on top of his game, the 43-year-old has dedicated his time to developing his own lifestyle brand, TB12, which emphasizes health and wellness. Before all of this, Brady had to address a major issue with his throwing arm. Let's look at how the QB was able to finally throw a football pain-free after addressing his elbow pain. 
The problem with Tom Brady's elbow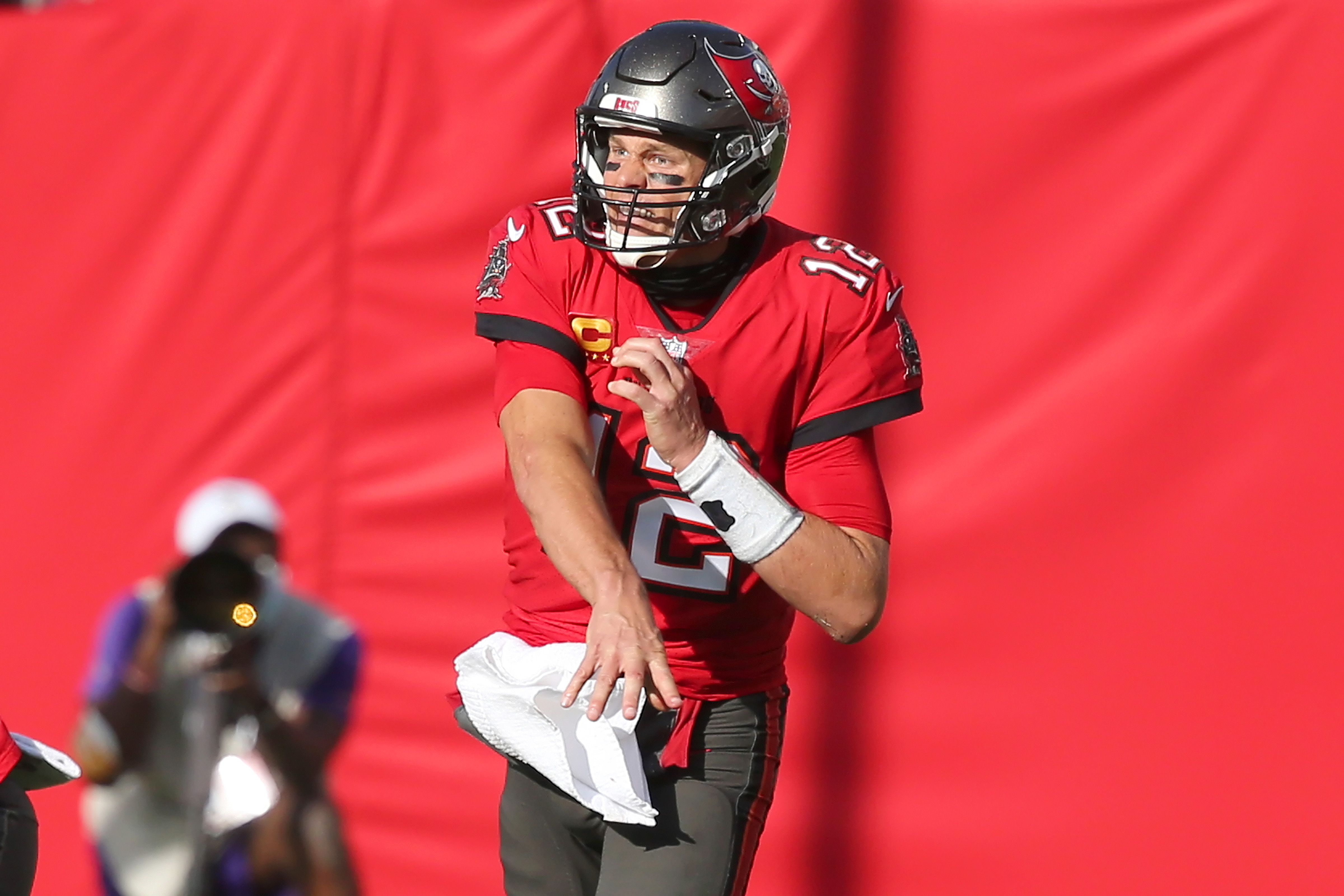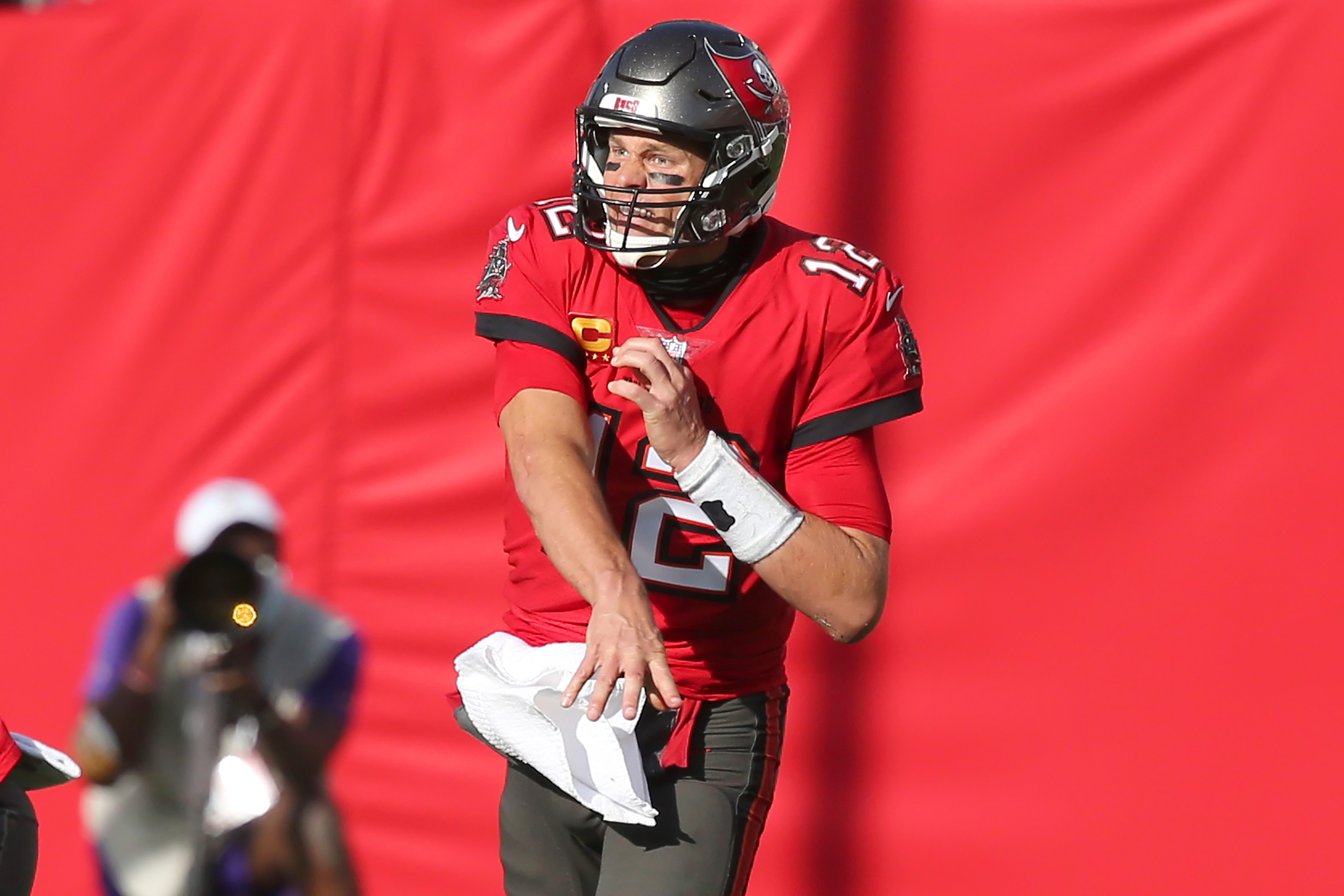 Brady appeared on Dax Shepard's podcast, Armchair Expert, and discussed his prior elbow problem. Essentially, Brady spent most of his career having pain in his elbow when he threw. Brady told Shepard that because he dedicated so much time to training, it ended up actually hurting his elbow: 
"I would work out and I would train, I would lift weights because everyone says 'lift weights' and 'condition.' That's where you're gonna be a better athlete. And it got to a point where I couldn't throw the football because my elbow would hurt all of the time. And really what happened was there was these muscles in my forearm got really tight."
The quarterback chalked the pain up to at least one kind of exercise he did: bicep curls. The issue was that the curls were making his tendons tighter and straining them: 
"You do curls and you curl your wrist you can feel how tight your forearm gets. And then you do biceps curls because everyone says, 'Man, if you wanna look good you gotta do biceps curls.' …

After a period of time, all of the muscles get so tight and dense, they're just pulling in opposite directions … And that little tendon is in there trying to hold on for dear life. Because you're putting all of these forces on it from throwing but you got muscles that are pulling in opposite directions."
Considering all of the strain that strong muscles put on tendons, this pain makes sense. Brady couldn't go on forever with this issue, so he found a solution.
The work Brady did with Alex Guerrero to heal his elbow
Alex Guerrero is Brady's trainer and business partner on his TB12 efforts. Guerrero worked with Brady to help him combat his tendonitis. He performed manual tissue work on his elbow that would help elongate his muscles. This, in turn, would help Brady's tendon lightly contract.
As Brady explained in the Armchair Expert podcast, this worked wonders for him. He said, "It was the first time in my life that I didn't have elbow tendonitis playing football." The quarterback was able to overcome tendonitis, but he isn't the only athlete to encounter the problem. 
Other athletes who suffer from tendonitis 
According to WebMD, there have been numerous athletes in multiple sports who have suffered from tendonitis, including: 
Former Golden State Warriors forward Donyell Marshall
Tennis icon Serena Williams

Former New York Knicks center Patrick Ewing

Former St. Louis Cardinals, Montreal Expos, Cleveland Indians, and Texas Rangers hurler Ken Hill
It's clear that one can have a long career in a number of sports while battling tendonitis. There's no question that Brady must be thankful he was able to beat it, though. That was in no small part due to his conditioning regimen as well as due to the work he did with Guerrero.