Tom Brady Criticizes Fellow NFL Players as Franchise Value Rises Around the League: "NFL Players Are Ignorant"
Tom Brady had some choice words to share when he discovered the value of an average NFL franchise increased this past year.
Due to the pandemic, NFL teams expected a massive drop in the 2021 salary cap. This affected contract negotiations dramatically, as the looming cap reduction put front offices into a position where they couldn't pay players as much as initially expected. Key NFL athletes who were anticipating large extensions were unable to obtain them, and multiple higher-paid roleplayers were released in 2020 as front offices attempted to clear cap space.
Brady took to social media to express his frustrations.
Tom Brady was upset to learn that the average NFL franchise saw its value increase in 2020
Primarily calling out the NFL Players Association for their mishandling of the situation, Brady also pointed out that the NFL waited until after revealing the 2021 salary cap before announcing a new $100 billion-plus media deal. This caused many to speculate that teams used the pandemic to wrongfully justify smaller free agency deals, pay cuts, and reduced extension numbers.
The average NFL franchise grew by 14% this year, meaning that the owners should have actually been able to finance an increased salary cap. Even with the global pandemic, owning a professional football team was still an extremely profitable business venture.
Brady appears to agree with such logic, hence his fiery outburst on social media.
Brady doesn't need the extra cash, he's taking this stance for his fellow NFL athletes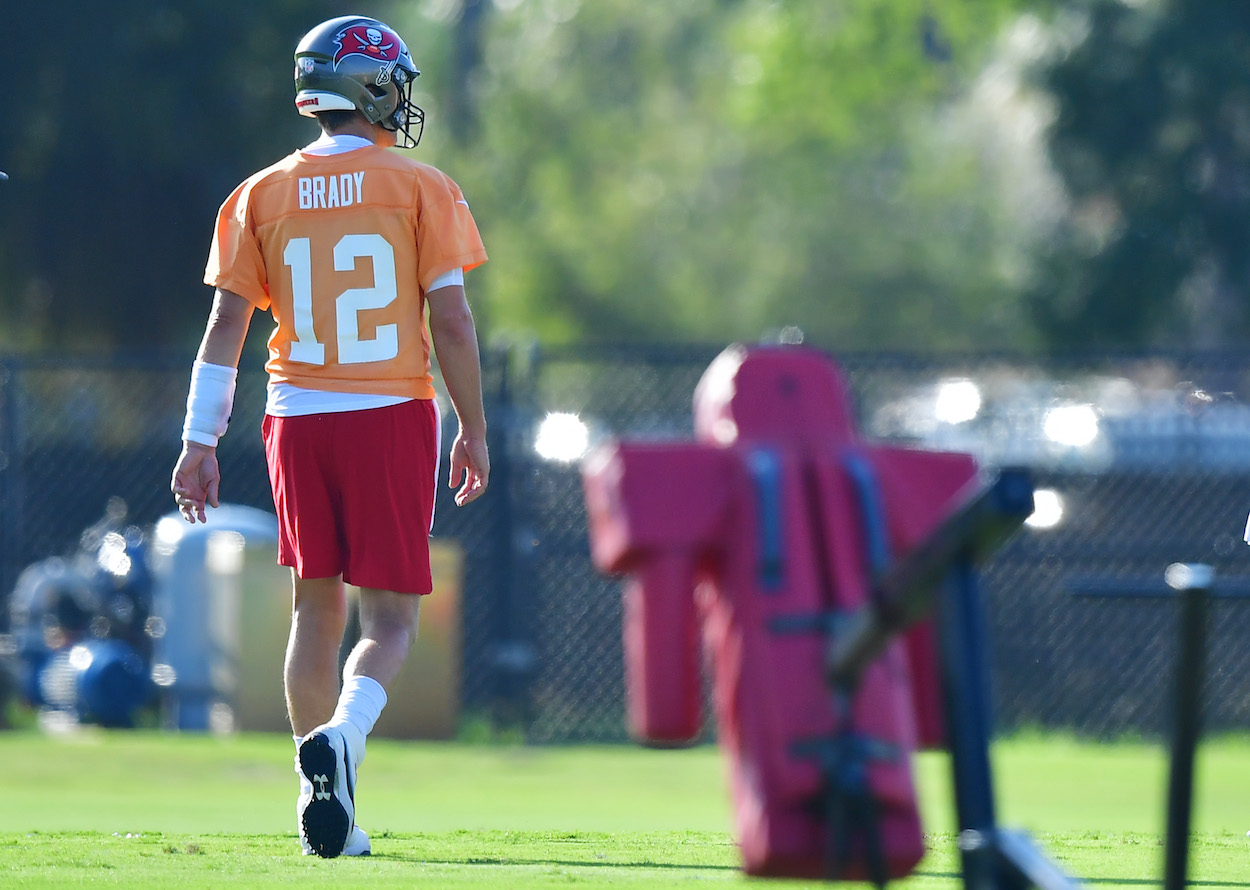 Brady is already worth $250 million (Yahoo) and has routinely taken pay cuts throughout his NFL career in an attempt to create cap space — he's not taking a stance against the league for personal reasons. Instead, Brady is likely going public with this information to raise awareness for the next wave of young talent.
There are hundreds of NFL athletes who have yet to land a big payday, athletes who are being negatively impacted by the reduced salary cap.
Brady — arguably the most popular figure in the sport — taking a stance against the issue could prompt the NFLPA to take action. If not this year, later in the future, during future salary cap negotiations.
The Tampa Bay Buccaneers are looking to repeat as Super Bowl champions
Coming off a dominant first year with the Tampa Bay Buccaneers, Brady is in hot pursuit of his eighth Super Bowl ring this season. The Bucs did a fantastic job of re-signing all of their key free agents this past offseason, putting the team in prime position to finish atop the NFC again.
Brady himself received a contract extension which created cap relief for the team, wide receiver Chris Godwin was retained via the franchise tag, veteran linebacker Lavonte David was re-signed, outside linebacker/defensive end Shaq Barrett was re-signed, and both Rob Gronkowski and Antonio Brown — personal favorites of Brady — were brought back on one-year deals.
Even Ryan Succop, the Buccaneers' kicker, returned to Tampa Bay this offseason.
As much as Brady may want to play the role of financial good guy now, one can only assume that he'll lock back in once the regular season officially begins. Don't be surprised if he re-opens this salary cap/team value conversation during the following offseason, though.
RELATED: Tom Brady Already Seems Thrilled With His New Buccaneers Weapons: 'They're 2 Dynamic Guys'