Tom Brady Doesn't Think He'll Ever Lose the Chip on His Shoulder: 'There's Always Been Doubt Around What I Could Achieve'
Tom Brady is a champion. His six Super Bowl wins tie him for the most all-time by a single player — a tie he'll likely want to break with the Tampa Bay Buccaneers. Brady also possesses the mind of a champion, both in terms of x's and o's and in terms of his otherworldly confidence. Yet for all that, Brady hasn't forgotten his one-time status as an NFL underdog.
From his earliest years in football, Brady had to overcome doubts to get where he is today. Let's look at the start of Brady's NFL career, his own thoughts about his doubts, and how they still influence him today.
Tom Brady's start as an underdog
RELATED: Tom Brady Has 2 Sons and Would 'Absolutely' Let Them Play Football
At this point, Brady is basically a lock for GOAT status as a quarterback. Yet his early playing days were marked by a lot more uncertainty. Part of that was due to his late start; Brady didn't play a single game of football until he was already a freshman in high school. Unsurprisingly, he spent his first season on the bench as an unused backup quarterback.
He improved in subsequent high school seasons, and eventually took over as the starting quarterback. By his senior year, Brady was the equivalent of a four-star recruit — in other words, above-average, but not necessarily an elite-level talent. Still, Brady received interest from a number of schools, and in the end, decided to join the esteemed football program at the University of Michigan.
Further doubts at the college level
RELATED: Tom Brady Just Embarrassed Himself by Committing an Inexcusable Rookie Mistake
Brady's college football journey was by no means an improvement over his high school experience. In fact, in many ways, it was even worse. After redshirting his first year in 1995, Brady soon found himself in seventh place on the Wolverines' depth chart. He spent his first two seasons on the bench, where he had the privilege of watching quarterback Brian Griese led the 1997 team to an undefeated season and a Rose Bowl win.
Needless to say, Brady wasn't happy with his role. He even grew so frustrated that he considered transferring to the University of California, Berkeley. But after consulting his coaches — and even a sports psychologist — Brady decided to stick things out, details Insider. He won the starting job in his final two years, and put up solid if unspectacular numbers, before entering the 2000 NFL Draft.
At this point, Brady's poor performance in the draft has become a core part of his legacy. The New England Patriots selected him with the 199th pick, waiting until the sixth round before snagging the overlooked quarterback prospect. Brady took over as a starter in his second season and never looked back, confidently earning his place as one of the all-time greats.
Tom Brady will never lose the chip on his shoulder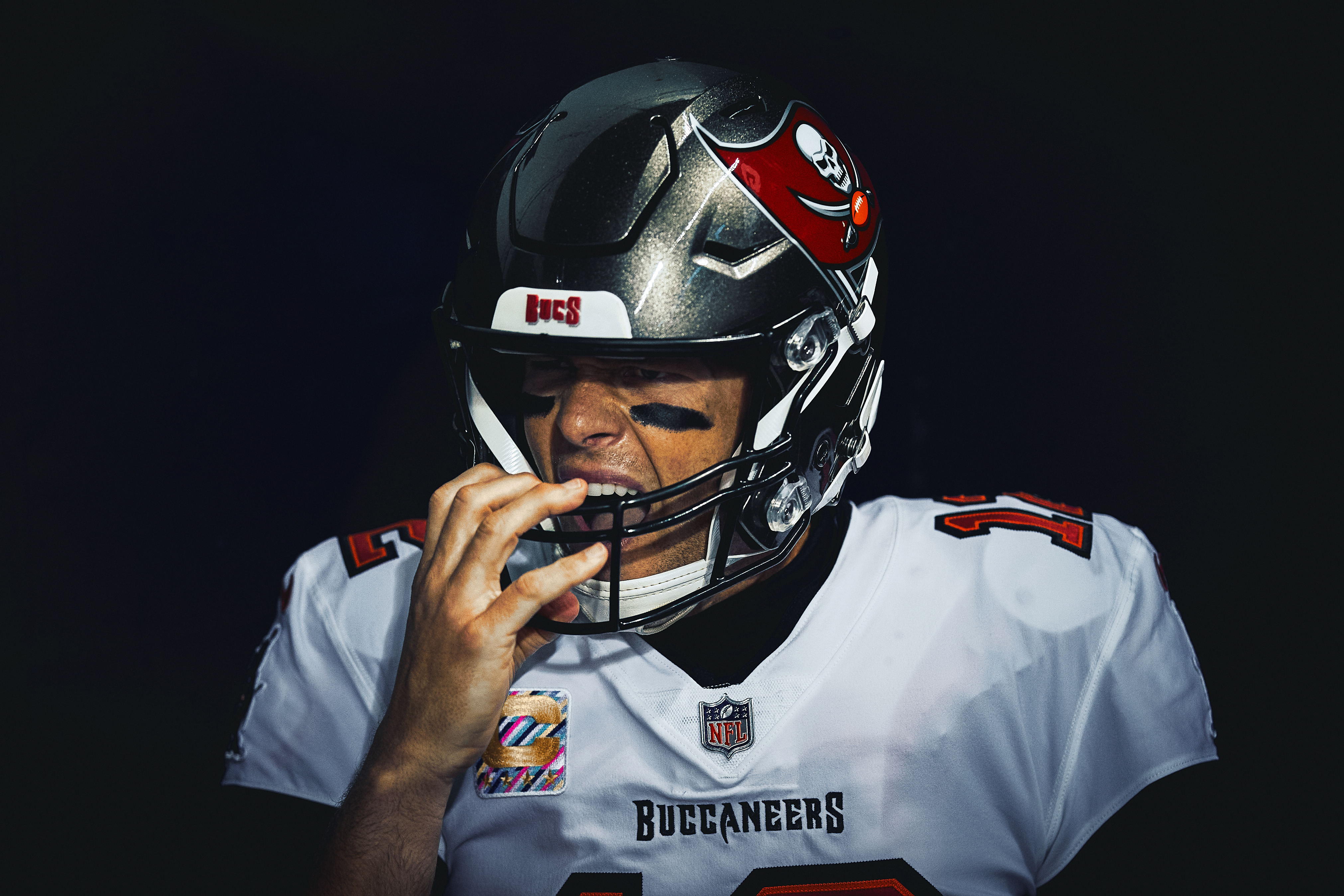 You'd think that, after 20 seasons and countless accolades, Brady would have forgotten all about those who doubted him in his early years as a quarterback. Yet according to Brady himself, those doubts continue to motivate him even today. He recently opened up about his approach on an episode of Dax Shepard's Armchair Expert podcast:
"I think there's always been doubt around what I could achieve. And I think that's what it was. I always heard people say, 'He'll never do that. He'll never be the starting quarterback in high school.' My senior year: 'He'll never go to a real good Division I school and play football. He should just stick around and play at a local school. He'll never be a pro quarterback, certainly never be a starting quarterback.'

I'd say I'm very motivated. I have a real strong fire that burns based on me never wanting to let myself down."
That mindset is an integral part of who Brady is. It's a good thing too since Brady faces plenty of doubt once more as a 43-year-old quarterback in an increasingly competitive NFL.