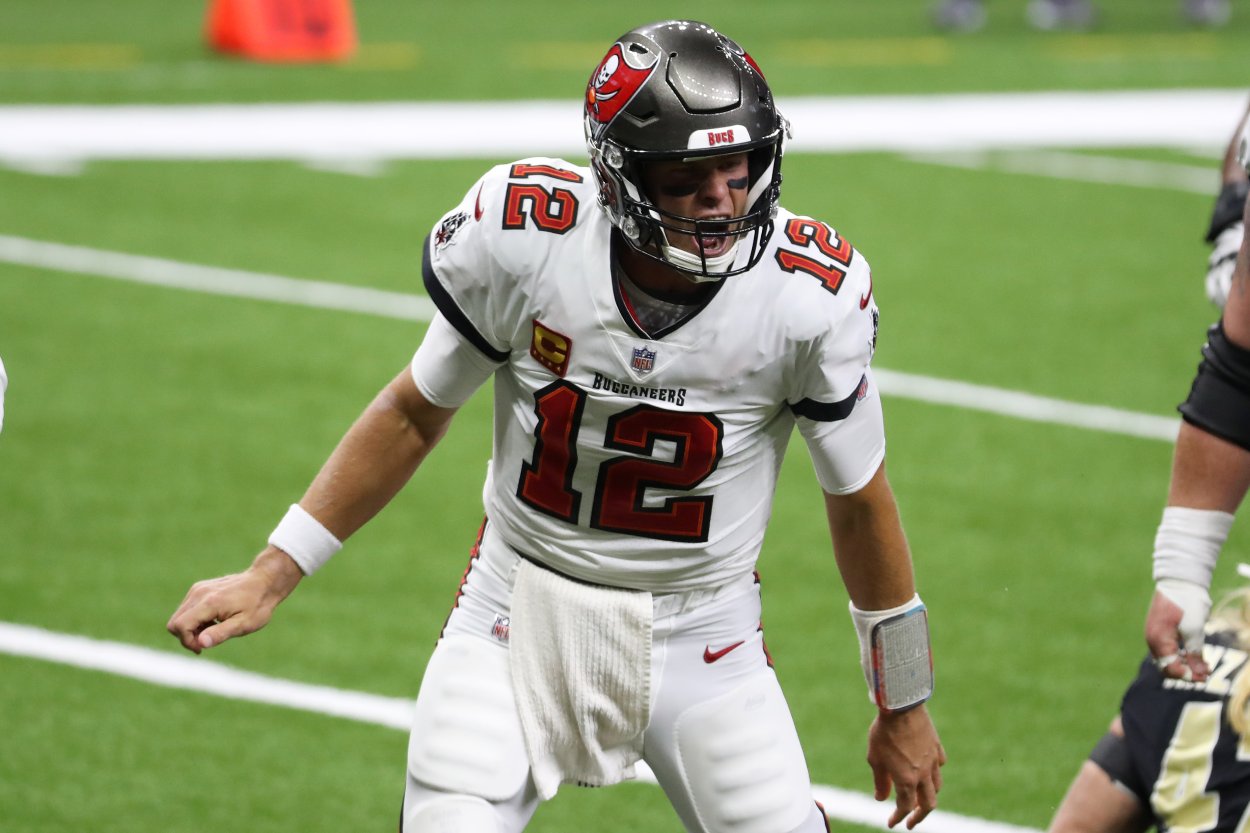 Tom Brady Finally Provided a Realistic Update on Playing Until He Turns 50
Although Tampa Bay Buccaneers quarterback Tom Brady is skeptical that he'll be playing at 50 years old, he didn't close the door just yet.
Tampa Bay Buccaneers quarterback Tom Brady has made it clear for years that he wants to play football as long as he can.
Brady, who will play the 2021 season at 44 years old, is already among the oldest starting quarterbacks in league history. But can the seven-time champion make it to 50 years old? Those who are anxiously awaiting his retirement now have a legitimate answer courtesy of the man himself.
Tom Brady is skeptical that he'll play at age 50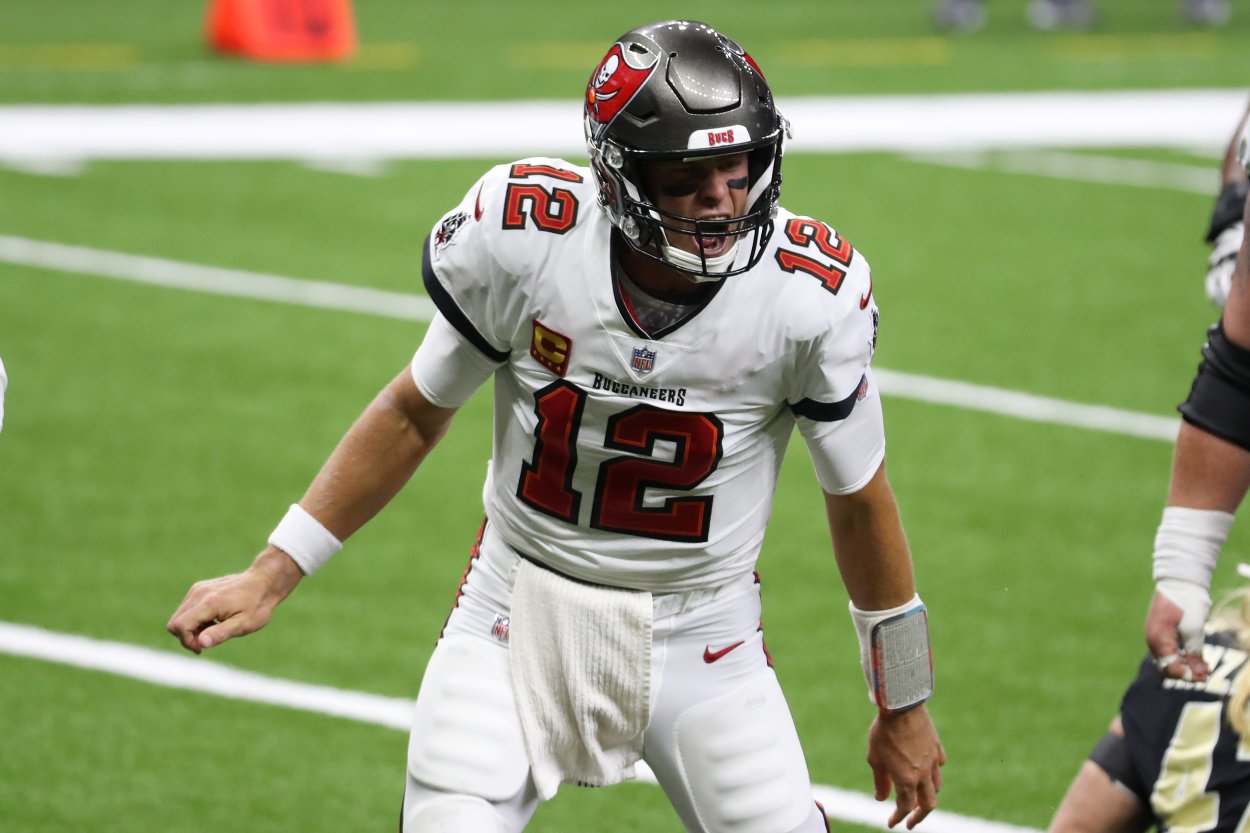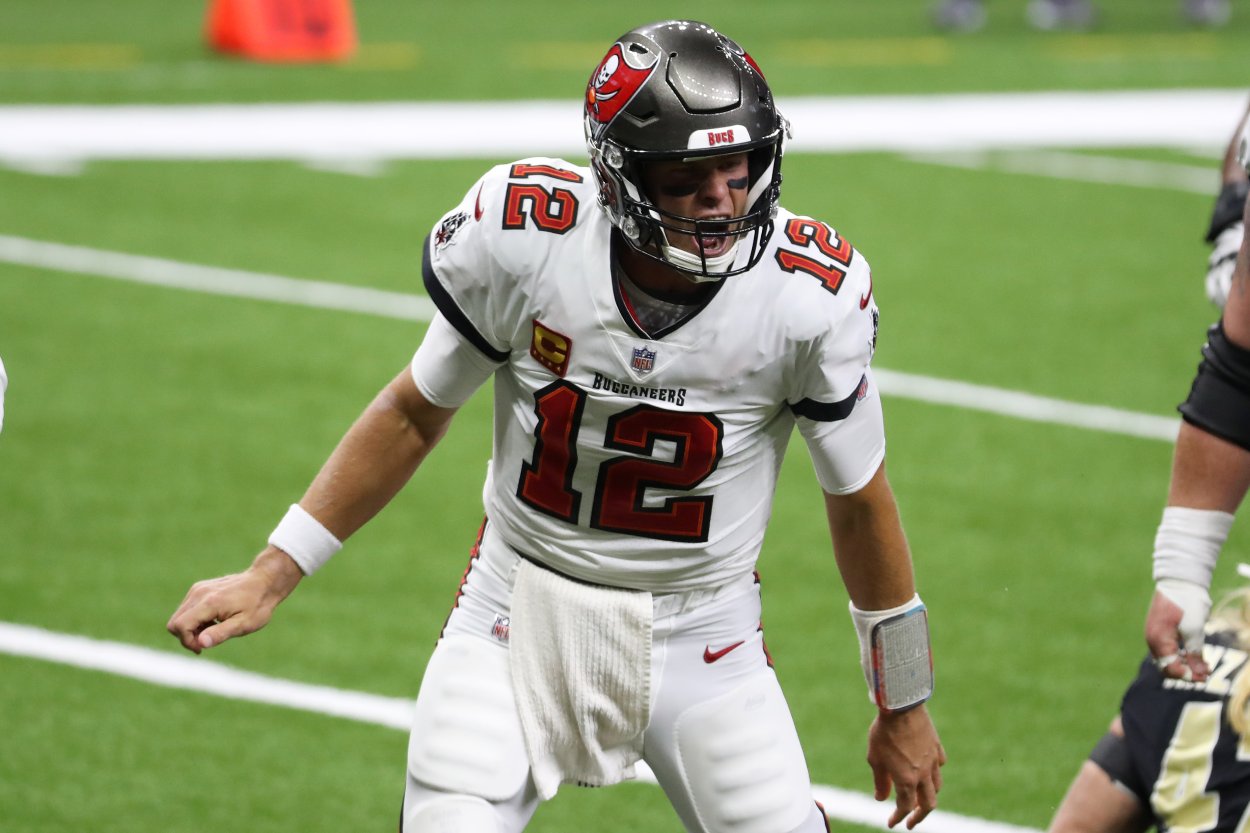 Brady is the NFL's oldest active starting quarterback, and he'll likely keep that role for the next few seasons.
However, the idea of him playing an NFL down at 50 years old might be a tad unrealistic, and that's not us speculating. According to USA Today, Brady recently said that another six or seven seasons — he turns 50 in August 2027 — is a "long time" in the league.
So does that mean Brady is going to retire after the 2021 season? Well, he doesn't want you to get your hopes up just yet.
"I've always said 45 was the age that I wanted to reach, and that was my goal. This year I'll be 44, so next year I'll be 45. I got a two-year contract. I'm going to be able to obviously play this year, and God forbid anything happens but play next year and then see what happens after that. If I still want to keep playing, I might be able to do that. And if that's enough, then that would be enough."

Tom Brady
That's certainly great news for ESPN and the NFL's broadcast rights holders. However, we can only imagine how opposing coaches and their defenses feel about that news.
Barring an injury, Brady will pass Steve DeBerg as the oldest starting traditional quarterback in NFL history during the 2022 season. DeBerg started for the Atlanta Falcons at 44 years and 279 days old on Oct. 25, 1998. Although longtime Bears quarterback George Blanda threw his final NFL pass in December 1975 at 48 years old, he spent his last seasons as a kicker.
Can Brady realistically make it two more years without breaking down?
Even after suffering numerous lingering injuries and allegedly being diagnosed with multiple concussions over the years, Brady has never publicly hinted that he's any close to hanging up his cleats.
He's been in the league long enough, however, to know that a single hard hit can change a career. All it takes to end a season and possibly push him closer to retirement is for his knee to take a strange twist if Aaron Donald sacks him in Week 3.
Brady has always fought through injuries, and it's worth noting he hasn't missed a start because of an injury since an ACL tear cost him all but 11 passes in the 2008 season. He last missed a regular-season start in October 2016 when he served the final game of a four-game suspension tied to Deflategate.
Durability is on Brady's side, but his age certainly isn't. It will likely be far more demanding to recover from a concussion or a severe back issue at 44 years old than he could have two decades ago.
The Buccaneers drafted Kyle Trask to possibly become Brady's successor
Nothing is forever, and that idea applies to Brady's NFL career. The time will eventually come where he and his seven (or more) Super Bowl rings finally step aside for good.
If Brady retires after the 2022 season, his potential replacement may already be on the Buccaneers' roster. The Buccaneers drafted Florida Gators star Kyle Trask in the second round of the 2021 NFL draft.
Trask is expected to serve as the Buccaneers' third or fourth quarterback during the 2021 season. Blaine Gabbert re-signed with the team in May and likely will be Brady's primary backup once again.
In the Buccaneers' ideal world, they won't have to worry about seeing Gabbert or Trask too often over the next couple of years. This is still Brady's team, and he isn't backing down just yet.
Like Sportscasting on Facebook. Follow us on Twitter @sportscasting19.