If Your Team Still Needs a Super Bowl-Caliber Quarterback, Tom Brady May Be Your Answer in 2023
There is a sooner chance that the NFL fields its first professional team on Mars than the league sees Tom Brady finally retire. We're still waiting for odds on the expansion team on Jupiter.
Brady, who will play the 2021 season at 44 years old, has no desire to retire anytime soon. Although he's currently playing for the Tampa Bay Buccaneers, maybe we should start preparing to see him in another uniform within the next couple of years.
Tom Brady is open to playing in 2023 and beyond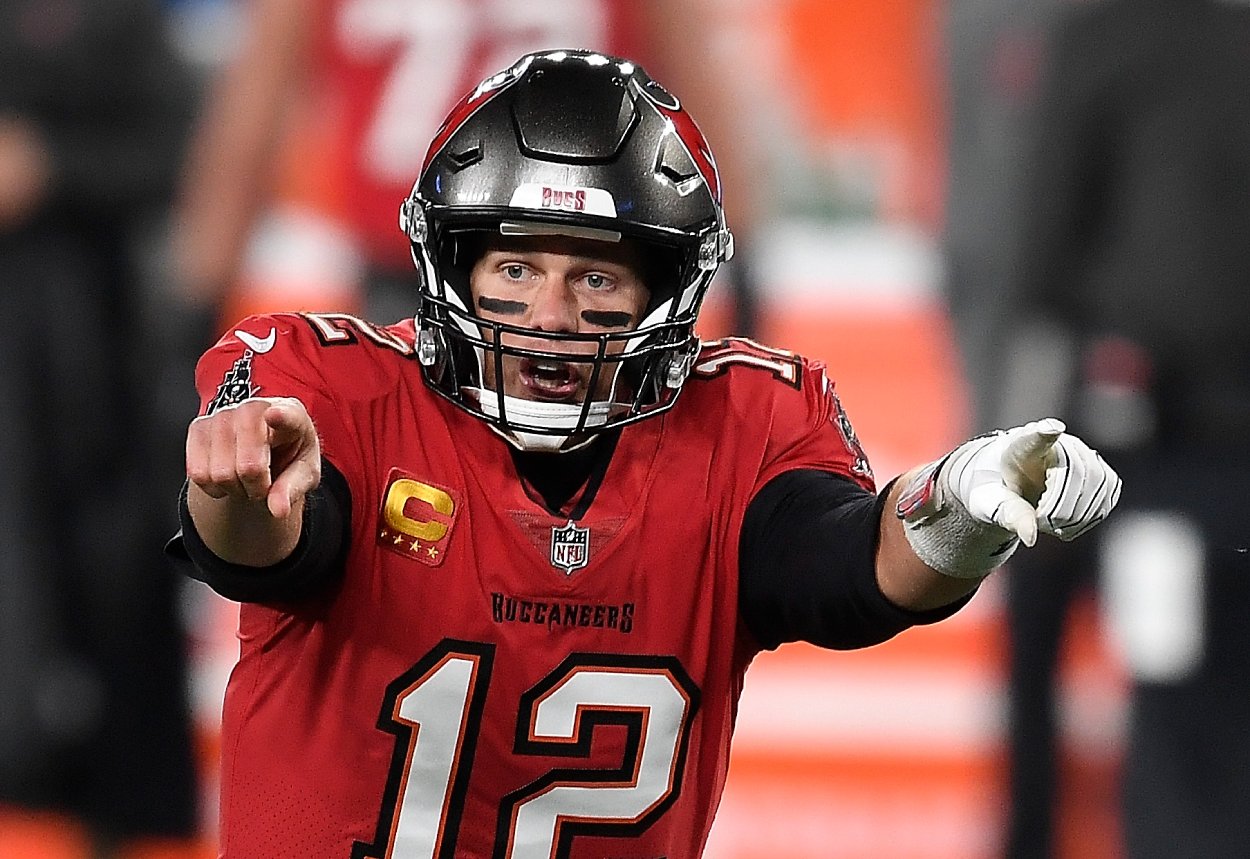 It doesn't even seem accurate to say that Brady will play until his legs give out. With how determined he is to avoid retirement, we shouldn't be surprised if the seven-time champion seeks out a witch and a book of spells to fix his legs for three hours each Sunday.
ProFootballTalk transcribed comments Brady made during a recent town hall on Sirius XM. Not only is he excited to play the coming season at 44 years old, he still hopes to play through the end of the 2022-23 season.
What will happen after that? Well, you might not want to circle September 2023 as the first time since 1999 that an active NFL roster will not include Brady. He told Jim Gray that he's already thinking about playing that year, when he'll be 46, and beyond.
"I think I've got to get to that point first and then just evaluate how I feel and where I'm at in my life. But things change as you get older, and there's a lot of different responsibilities I have in my life. My kids and my family is certainly very important. They made a lot of sacrifices over a long period of time to watch me play. So I owe it to them, too."

Tom Brady
Barring any significant injuries, Brady will become the oldest starting quarterback in NFL history in September 2022. That does not include longtime Raiders quarterback George Blanda, who played until he was 48 but spent his final years as a placekicker.
Brady is either trolling everyone or in denial about his future
Brady deserves credit not only for making it this far but for continuing to play at a high level. It's ludicrous to think Brady missed all but one quarter of the 2008 season with a torn ACL and never had any other significant injuries that diminished his play.
However, Father Time comes for all of us. Peyton Manning threw for an NFL-record 5,477 yards and 55 touchdowns in 2013, his age-37 season. Two years later, injuries and ineffectiveness forced him to the bench. Although the Denver Broncos won the Super Bowl with Manning at the helm later that season, he served as a game-manager instead of a traditional gunslinger.
Nothing is stopping the same from happening to Brady this season. He may feel great, especially with the TB12 Method, but that won't protect him against Los Angeles Rams pass-rusher Aaron Donald in Week 3. All it takes is one concussion or knee injury to prematurely end Brady's career.
Brady is smart enough to know all of this, so one has to wonder what he's doing here. Is he in denial about Father Time and his eventual retirement? Or is he trolling all of us, knowing that fans have spent years discussing when he'll finally hang up his cleats? Maybe it's neither, and Brady truly believes he'll be starting games at 47 years old.
Which teams might make the most sense for Brady in 2023?
Barring a disaster or a sudden retirement, the Buccaneers are locked into Brady for at least two more years. What will happen in 2023 is where things get interesting, especially if the Buccaneers want to move in another direction at quarterback.
Few, if anyone, would have guessed in the summer of 2019 that Brady would leave the New England Patriots after that season and sign with the Buccaneers. Projecting the NFL Draft is a crapshoot, so why even bother with Brady and a potential free agency? Well, we're going to do it anyway.
Regardless of what happens with Aaron Rodgers, the Packers might need to make a decision involving Jordan Love come 2023. If Love isn't the answer in Green Bay, would the team try taking a chance on Brady? Then again, one has to wonder if he'd want to play in the cold — and yes, Eagles fans, this also applies to any of the teams in the NFC East.
Las Vegas Raiders quarterback Derek Carr is a free agent after the 2022 season. The sight of Brady wearing the Silver and Black is a fascinating one. Remember, Brady owes his legacy to the Raiders because of the infamous Tuck Rule game in January 2002.
It's fun to dream, especially if you're a neutral objector. But something tells us that New York Jets fans should still prepare for Brady to torment their team for years to come.
Like Sportscasting on Facebook. Follow us on Twitter @sportscasting19.