Tom Brady Gets Honest About Potential NFL Comeback: 'You Never Say Never'
It has barely been a week since Tom Brady retired from the NFL after 22 impressive seasons. The seven-time Super Bowl champion announced his retirement in a lengthy series of posts after the Tampa Bay Buccaneers lost to the Los Angeles Rams in the Divisional Round.
However, Brady didn't exactly rule out a possible NFL comeback during his latest episode of the Let's Go! Podcast, and his words could mean that things might change down the road.
Tom Brady doesn't rule out an NFL return
Brady knows how to rile up an audience and a fan base. His latest comments on his podcast fueled the fire less than a week after he decided to retire — and rightfully so.
After 22 years in the NFL, it must have been difficult for Brady to walk away, especially after posting an absurd season and being one of the finalists for the NFL MVP.
Brady was asked by Jim Gray if he would come back if there were to be an injury to a prominent quarterback, and Brady didn't shut down the possibility (h/t Rick Stroud of The Tampa Bay Times).
"You never say never. At the same time, I know that … I feel very good about my decision."

Tom Brady on potential NFL comeback
Brady said he feels good about his decision right now, but will he feel good about it in six months? When training camp begins, will Brady have this same feeling? What about when OTAs get rolling?
"I don't know how I'll feel six months from now. It could change, it most likely won't. I try to make the best possible decision I can in the moment, which I did this last week. And again, I think it's not looking to reverse course; I'm definitely not looking to do that."

Tom Brady
The fact that Brady isn't ruling out a comeback shows that it is on his mind. Sure, the announcement felt like it had finality, but Brady might have regrets when it gets closer to the preseason.
Brady insists he isn't sure what the future holds
When Brady finally decided to retire from the NFL, questions swirled about whether it was finalized. Of course, nobody knows but Brady, and at this time, not even he knows what the future will hold.
"I'm not sure exactly what the future looks like, but it's very exciting for me to think about those types of things."

Tom Brady on the future
Anything can happen, but sometimes players immediately shut down a comeback — and Brady didn't do that whatsoever.
We have seen this happen before, with Brett Favre and Michael Jordan as a couple of names who come to mind. Perhaps the most challenging part is that Brady still played at a high level even at age 44, and if things had gone a little differently against the Rams, he could be playing in the Super Bowl once again.
A lot can change between February and August, but Brady isn't ruling out a comeback for now.
If he does return to the NFL, where would he go?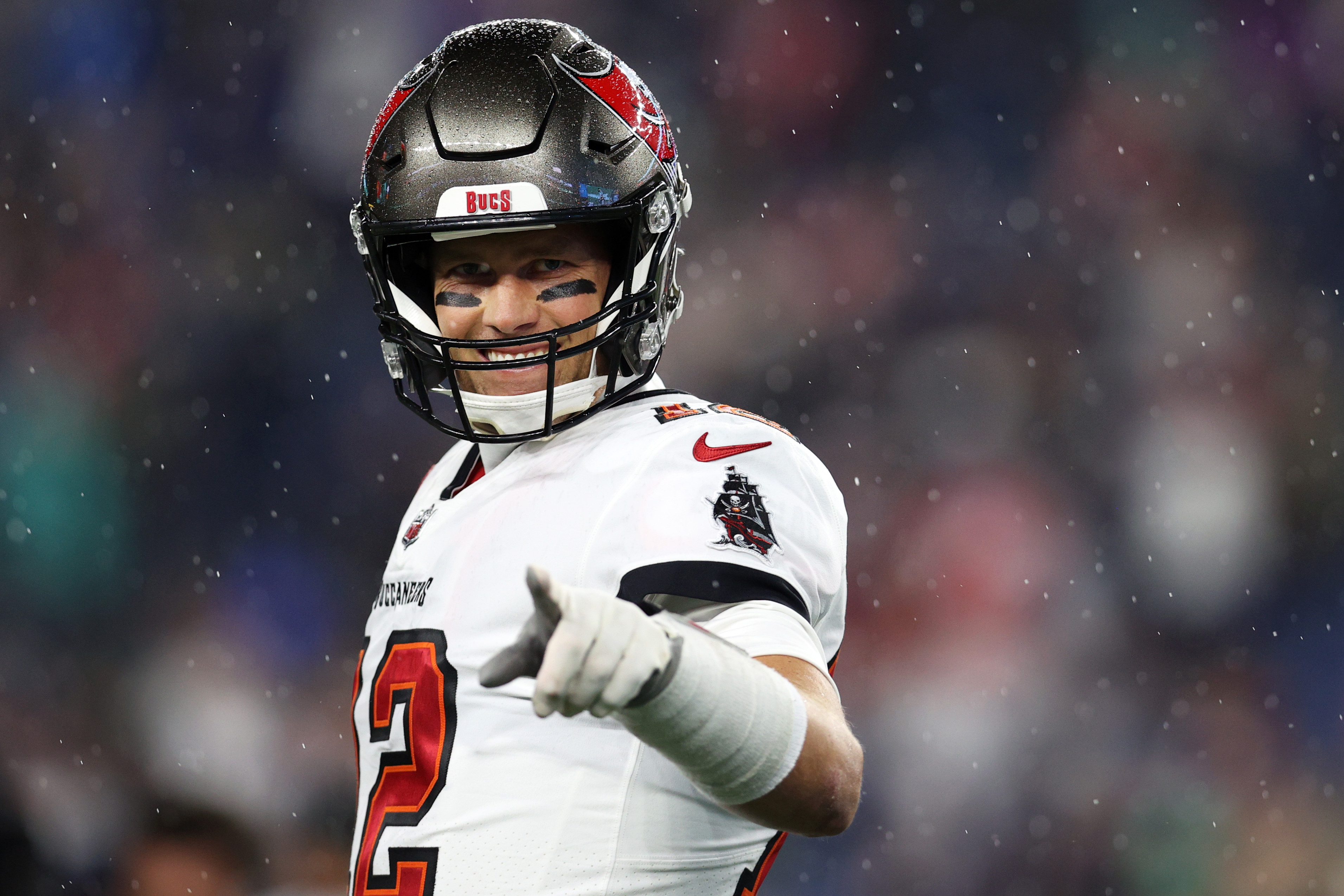 Brady could very well come back. Usually, for a 44-year-old athlete, that isn't the case. However, Brady hasn't lost a step and didn't retire due to poor performance.
Hypothetically speaking, if Brady returns to the NFL, many teams would be interested. But he is under contract for one more season with the Buccaneers, and it will be interesting to see how Tampa Bay navigates free agency.
Will the team land a quarterback via trade? Does it roll with Kyle Trask or Blaine Gabbert and wait for Brady to make a decision?
Who knows, but Brady being under contract — at least at the moment — complicates things for other teams that may be interested in landing him if he does return.
With each passing week, it will be worth monitoring to see what Brady says or does, and as the season approaches, he might just have that itch to return to the field.
RELATED: Tom Brady Reveals the Tuck Rule Saved His Starting Job With the New England Patriots: 'Probably the Backup QB Going Into 2002′