Tom Brady Hounds Elon Musk About Deleting a Photo That's Haunted Him for 20 Years
Tom Brady has made plenty of headlines lately for retiring, unretiring, and then making plans for post-retirement. It's hard to argue with the fact that the man makes headlines.
Of course, that wasn't always the case. More than 20 years ago, Brady was nothing but a decent college QB and a late-round pick in the NFL Draft. There's even photographic evidence to accompany this in the form of an embarrassing picture of Brady taken at the NFL Draft combine.
Brady recently reached out to Elon Musk, the new potential owner of Twitter, for help handling that photo.
Tom Brady's draft picture was not flattering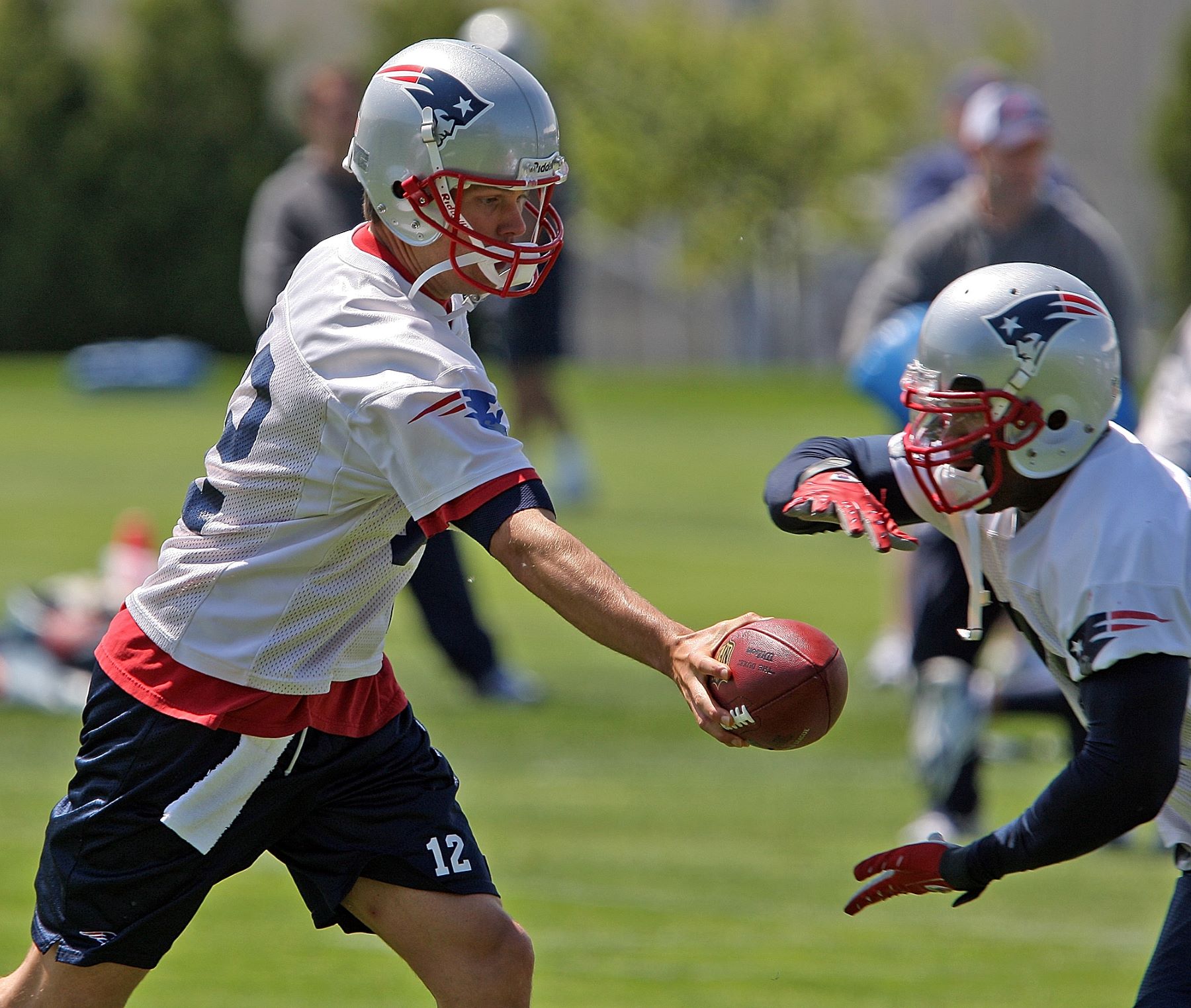 The NFL Draft Combine is where players go to be evaluated and measured. It features scouts assessing their skills and trying to size them up physically. When Brady was drafted in 2000, a famous picture of him was taken. In it, Tom Brady looked far from the chiseled specimen he appears to be now. He wasn't in bad shape by the average person's standards, but he was rather doughy compared to how he looks now. 
Brady wasn't drafted until the sixth round and ended up sitting his entire rookie season in New England. He was then-QB Drew Bledsoe's backup. When Bledsoe went down with an injury in Brady's second season, the future GOAT took over and made history. You know the rest of the story.
Despite the fact that Brady has nearly erased the memory of the once mediocre QB he once appeared to be, that picture still exists.
When Elon Musk bought Twitter, Tom Brady asked for a favor
Elon Musk recently made headlines for attempting to purchase Twitter. The billionaire entrepreneur promised plenty of changes to the platform. It sent shockwaves throughout the social media world, and seemingly everyone had an opinion on it.
As for Tom Brady, on April 14, he tweeted at Musk on Twitter, asking him, "If you buy twitter can you delete the combine photo?" before tagging the billionaire. Musk, of course, went ahead with his rumored plan to take over the company (though the sale is still in flux). On April 25, Brady proved he hadn't forgotten about his initial request. He quote tweeted his original message with a simple rejoinder: "Soo……"
It's clear Brady was kidding… sort of. Still, there had to be a small part of the quarterback that was semi-serious. After all, it was an embarrassing photograph – one of the few that exist of the handsome superstar QB. 
While Brady's Combine photo is a humbling reminder of his NFL Draft origins, he isn't the only person who's ever had a questionable draft status to then become a winner at the highest level. He's got other quarterbacks who have also been successful after not being picked high.
Brady wasn't the first QB to make it big after a subpar draft
Of course, Tom Brady isn't the only quarterback who ascended from the late rounds of the NFL Draft to win a Super Bowl. Kurt Warner wasn't even drafted before he played in the Arena League. He ended up as a backup for the St. Louis Rams when starter Trent Green got injured. Warner entered the lineup and had one of the most successful statistical seasons for an NFL quarterback in league history. He then led the Rams to a Super Bowl over the Tennessee Titans.
Still, to find a QB who was actually drafted but still has Brady beat, you'd have to go back to 1964. Roger Staubach became one of the great quarterbacks in Dallas Cowboys history, but did you know that he was selected in the 10th round of the 1964 NFL Draft according to Pro Football Reference? 
That may be one area where Brady has Staubach beat – though to everyone's knowledge, Rodger the Dodger doesn't have any embarrassing photos from his pre-draft time period in circulation.