Tom Brady Incredibly Thinks His Buccaneers, or Any Sloppy NFL Squad, Could Lose to High School Team: 'Every Time You Take the Field, There's a Chance to Lose'
Tom Brady isn't one for excuses, and that's perhaps the reason he's the greatest of all time. You don't win seven Super Bowls without a winning attitude, and that's precisely the type of mindset Brady showed off after the Tampa Bay Buccaneers lost to the Washington Football Team.
Tampa is considered a Super Bowl contender, so yes, it was pretty surprising that the 6-2 Buccaneers played the 2-6 Washington team and came away with a 29-19 loss.
Most fans would call that an upset loss, and there have been a few of those over the past few weeks in the NFL, but that's not how Brady sees it.
Tom Brady doesn't think there's such thing as an upset in the NFL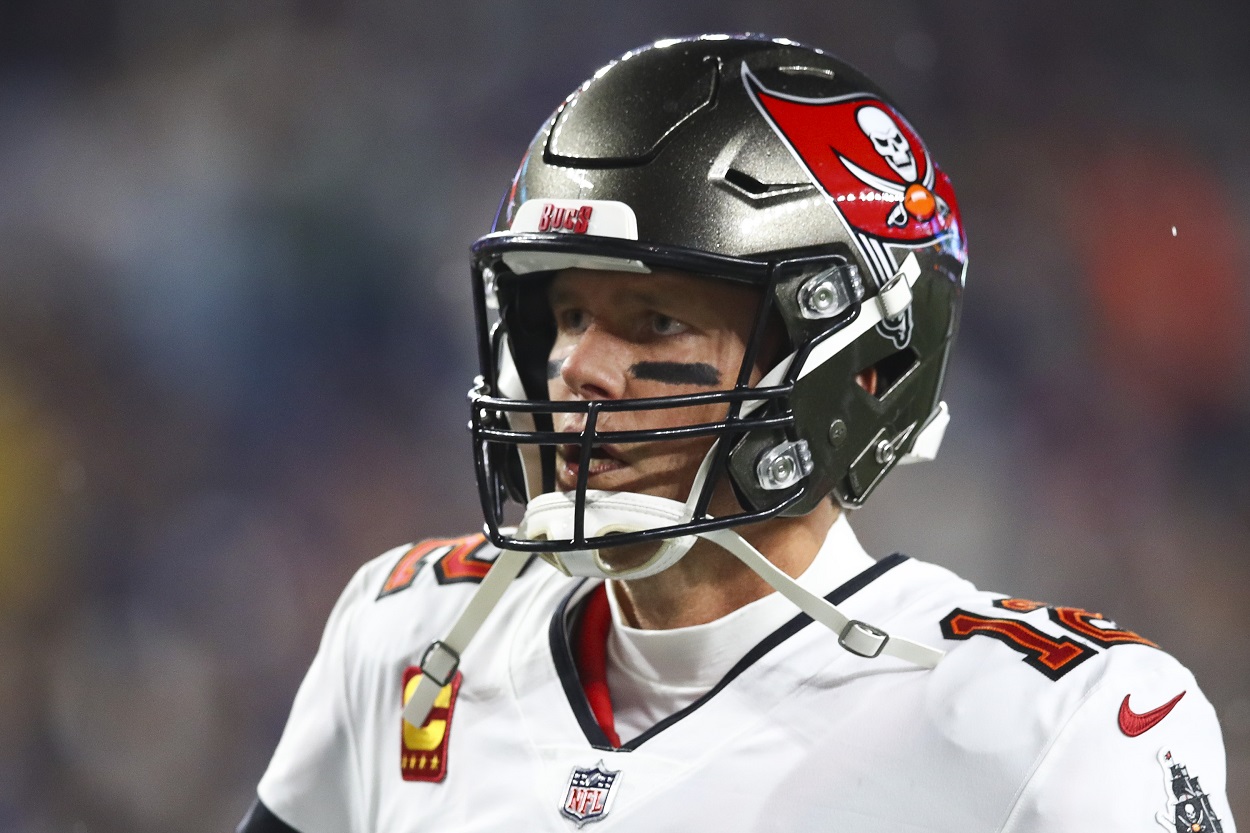 The Bucs were a favorite heading into the contest but left Washington with their second-straight loss.
Brady, talking on his podcast, didn't consider the loss an upset, though. In fact, he'd much rather put quotes around the word because he doesn't seem to believe in upsets.
"There were a lot of quote-unquote 'upsets' last week," he said. "Yeah, you could consider some upsets because there's some teams that have consistently proven that they can play better over a period of time. But on any given week, if you play less than what you're capable, and another team plays more consistently than what they've shown, there's always an opportunity to lose.
The Buccaneers certainly played below expectations against Washington, and it doesn't take a rocket scientist to figure out that's why Tampa lost.
Tampa Bay accumulated only 273 total yards of offense compared to 320 from Washington. The Bucs had six penalties compared to three from Washington. Tampa badly lost the time of possession battle, 39:08 to 20:52.
Those stats all add up to a recipe for failure in today's NFL.
Brady knows a thing or two about "upsets"
The NFL is known for being a league of parity, and with over 20 years in the league, Brady likely understands that better than most.
He took part in one of the greatest "upsets" in NFL history, except he was unfortunately on the losing side. Brady's New England Patriots lost to the New York Giants in epic fashion in Super Bowl 42.
The Patriots were heavy favorites in that contest and were coming off the NFL's first perfect regular season since the 1972 Miami Dolphins. Boasting an offense that featured Brady and Randy Moss, New England squared off with an Eli Manning-led Giants squad that finished the regular season with a 10-6 record and was trying to become the first wild card team out of the NFC to ever win a Super Bowl.
The Giants won that game, 17-14, and Manning's pass to wide receiver David Tyree, who pinned the football against his helmet, will go down as one of the biggest NFL plays of all time.
Brady and the Patriots were also on the losing end of a Super Bowl matchup against the Philadelphia Eagles in Super Bowl 51. That game could be considered an upset for a few reasons, but mainly because at that point and time, Brady and the Patriots had become a dynasty, and Philly hadn't ever won the Super Bowl.
MVP candidate Carson Wentz had led the Eagles much of the way through the season, but he was lost before the playoffs to a season-ending injury. Led through the playoffs and to the Super Bowl by backup Nick Foles, the Eagles shocked Brady and the Patriots by a score of 41-33.
Brady seems to believe in "any given Sunday" to a point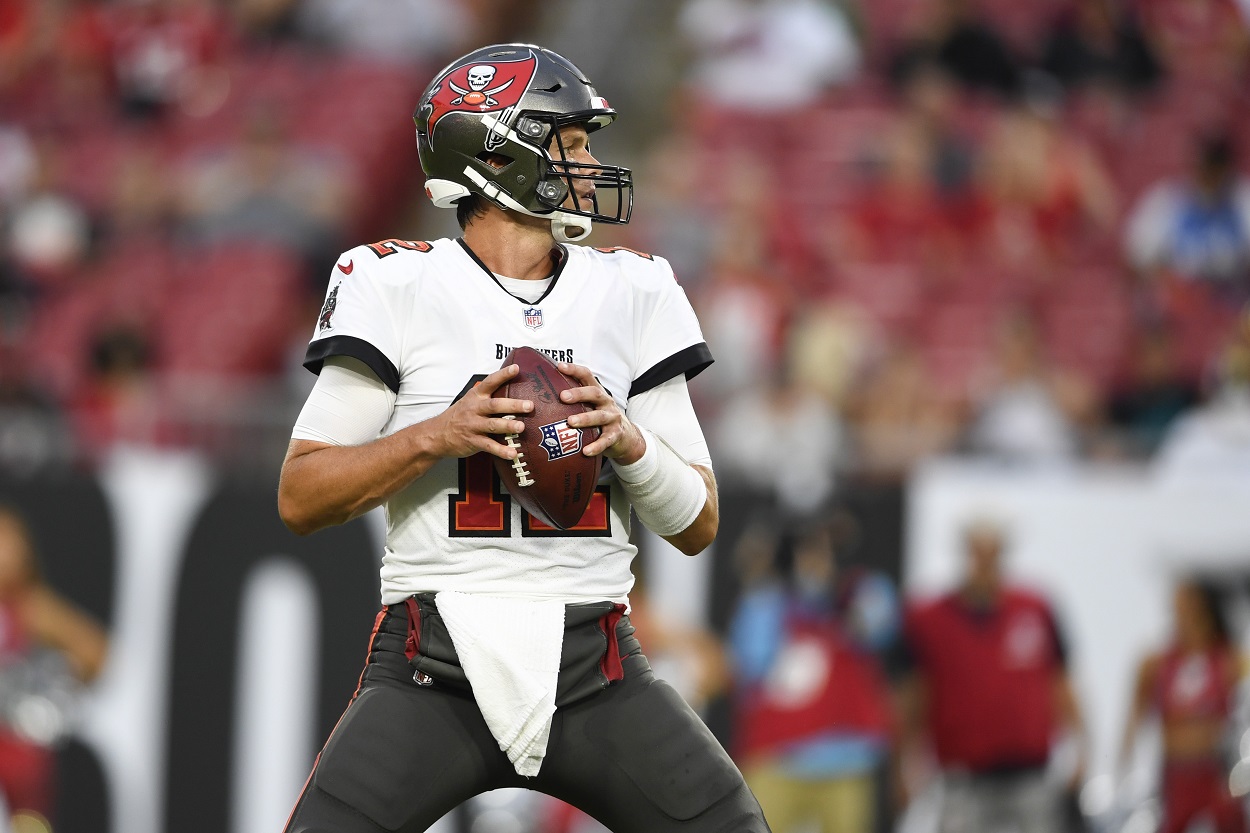 The concept of "any given Sunday" is well known amongst NFL fanbases, but it's primarily held onto by fans with teams that don't have playoff hopes, let alone Super Bowl aspirations. The concept is simple. In theory, any NFL team can beat any other NFL team at any time…or on any given Sunday, as it was. That concept also applies on Mondays and Thursdays, of course, because as good as you feel your team may be, the other team is getting paid too.
The NFL has worked hard to create parity in the league because it provides hope where on paper, there shouldn't be any.
It's why Washington fans tuned in to watch their team take on the Buccaneers this past weekend. While on paper, Washington was a huge underdog, the concept of "any given Sunday" gave them a chance.
It's why the 1-6 Jacksonville Jaguars beat the 5-2 Buffalo Bills a few weeks ago. It's why fans of the Detroit Lions still famously love their team despite not seeing a postseason win since 1992.
It's a real concept that plays out in the NFL on a weekly basis, but Brady seems to think it's a bit deeper than that. "Any given Sunday' isn't just about luck or simple parity. According to Brady, it's about execution.
"You may have consistently played better through the course of the season, but if you throw the ball and throw interceptions if you commit penalties if you get behind by 10 points in the first quarter, it's going to be a hard day — I don't care who you play," he explained. "You could play Tampa Bay High School, and we're going to have a hard time beating those guys."
Does Brady really think a high school team could beat the Buccaneers?
The answer to that question is probably no on a lie detector, but it is worth noting what the greatest quarterback of all time is really saying here. Read between the lines and there's an important football lesson to be had.
Fans always want their teams to draft the best players, to spend the most money in free agency, and to generally have more talent than the teams they're playing. And yes, while that certainly helps, Brady is pointing out that football, even at the NFL level, is essentially still about fundamentals and execution.
While Brady does know a thing or two about upsets, he frankly knows a lot more about winning. In a roundabout way, what he's telling us is that execution will always be the key to playing football at a high level. If the Buccaneers came out against Tampa Bay High and struggled to execute on the basics, well, those pesky teenagers may actually have a chance to win.
Since we're doing football cliches, let's do one more: "Hard work beats talent when talent doesn't work hard."
Brady is a legend because he's found a way to remain the hardest worker in the room despite also having incredible talent. Success is simple, but not easy.
It's something taught in pee-wee, and it still applies to the highest level of the game, which is fascinating when you think about it. Football is a game of inches. A game of fundamentals.
Clearly, that's a lesson Brady has never forgotten.
Stats courtesy of ESPN and Pro Football Reference.