Tom Brady Just Paid Alex Smith the Ultimate Compliment as Washington's Season Ended
Both Tom Brady and Alex Smith are quarterbacks from another era who found a way to remain competitive at an advanced age. But their paths differ greatly after that. Brady is regarded as the best of all time, while Smith has faced many challenges. The former No. 1 overall pick overcame an early career dip to make quite a career for himself.
This season, Smith came back from an unthinkable injury to lead his team to the playoffs. After the game where Brady's Buccaneers beat Smith's Washington Football Team, Brady paid Smith the ultimate compliment.
Alex Smith's horrific leg injury
The Washington Football Team decided to move on from Kirk Cousins as their quarterback, trading for Smith in 2018. While most didn't consider Smith a long-term franchise QB, the team hoped for stability at the position after his solid career in Kansas City and San Francisco. Unfortunately, it wasn't meant to be. Smith broke his leg in a gruesome accident on the field against the Houston Texans. 
Not only was Smith's injury career-threatening, but the surgery was life-threatening. Luckily, Smith recovered from the near-fatal procedure. He stayed close to the organization, though most assumed he would never play again. 
Smith's incredible comeback
Washington drafted Ohio State quarterback Dwayne Haskins with the 15th pick of 2019 with an eye toward the future. Meanwhile, Smith worked toward a comeback, as inexplicable as that would be. Haskins played poorly under former head coach Jay Gruden, then saw a new regime come to town in the form of Ron Rivera. Rivera was less than enamored with Haskins' play. Seeing an opportunity to win the NFC East, he benched the QB. 
Miraculously, doctors cleared Smith to play. After Haskins' benching and an injury to backup Kyle Allen, Smith took over the reins for Washington. He promptly played well enough to give their ferocious defense a chance to keep them in most games. 
The playoff showdown between Tom Brady and Alex Smith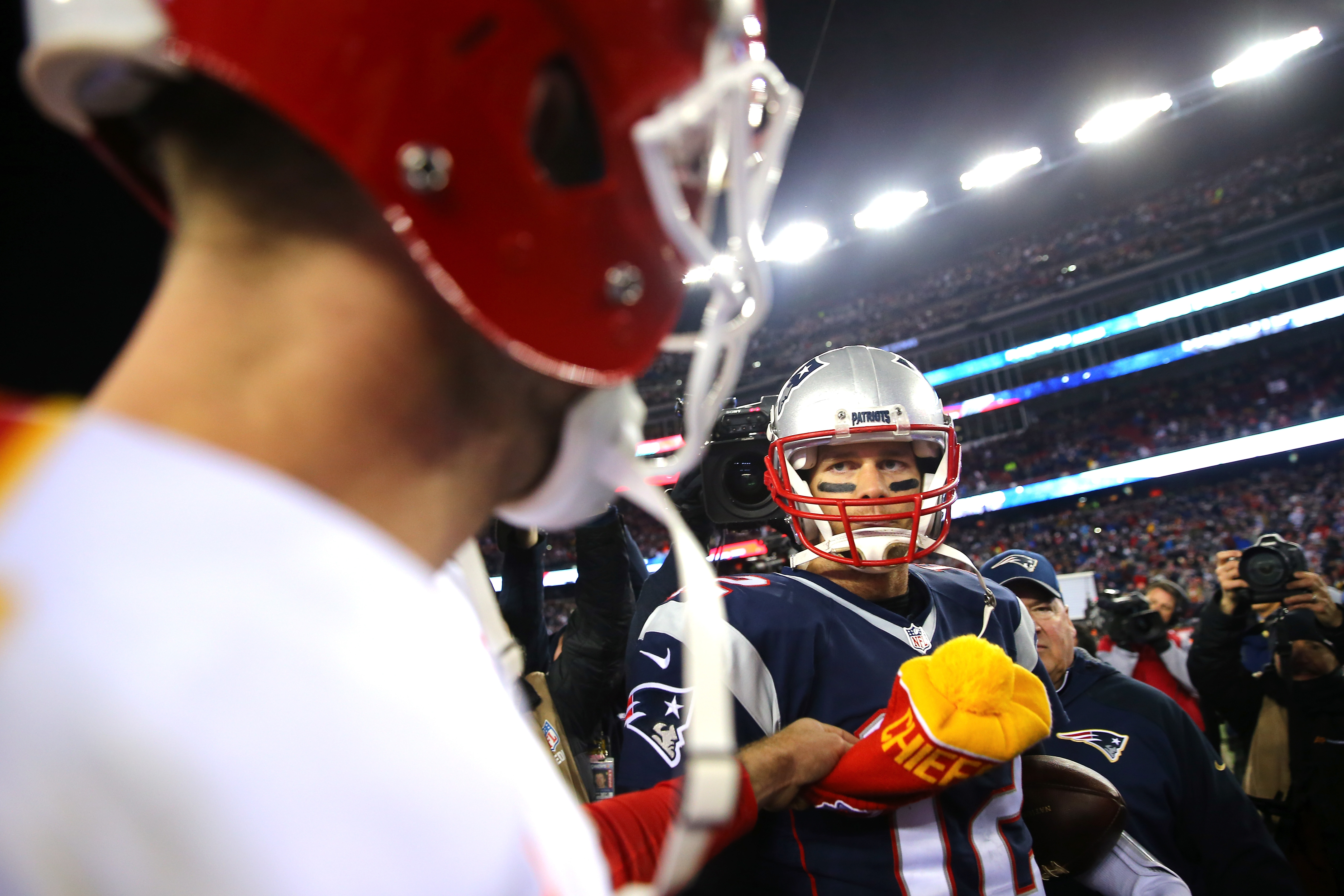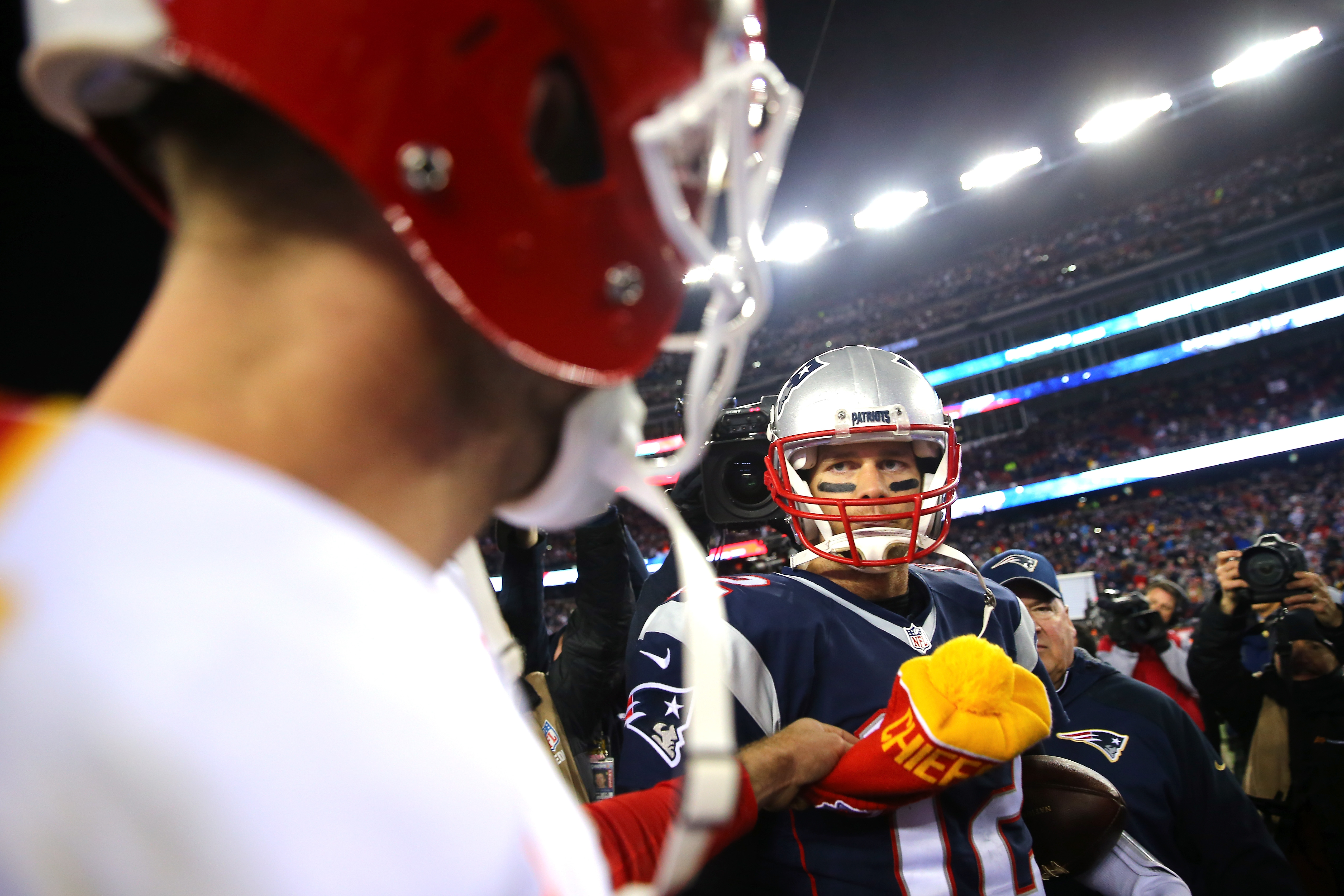 Smith didn't just get back into a game, however. Despite his obvious limitations (reduced mobility, somewhat limited arm strength), the 36-year-old led Washington to an NFC East title. Granted, the team only went 7-9 and played in a horrible division. But regardless, for Smith to return after his horrific injury to get the team a home playoff game is impressive. Sadly, Smith didn't play in the game due to a calf injury, according to NESN. 
Smith and Washington ended up playing Brady and the Bucs in the opening round. Even though they were the home team, the Bucs found themselves heavily favored in the wild-card spot. They'd had a much better regular season than Washington. In the end, they won the game 31-23. 
After the game, Brady was magnanimous in victory as usual. Even though he hadn't played Smith during this game, the QB was overjoyed to speak to him following the win. He even offered Smith a greeting that according to Clutch Points, was NSFW: 
"Hey, I'm so f—ing proud of you, bro. You're f—ing unbelievable, you know what? You're an inspiration to all of us. You're unbelievable. Always here if you need me."
Brady is seven years older than Smith and has won more Super Bowls than any quarterback in history. But the fact that he's this inspired by Smith speaks volumes about the challenges Smith overcame. When someone is able to serve as an example to the best quarterback of all time, that's a story worth paying attention to and commending.