Tom Brady Just Sent a Humbling Message To Every NFL Team
For most, Tom Brady's two-decade career is a testament to his winning attitude and a generational way to lead his teams to Super Bowl glory. By joining the Buccaneers this offseason, however, Brady was no longer in the safety of New England.
As such, it's been a humbling experience for him overall. However, after apparently losing track of downs during a game, the 43-year-old was further humbled after making a rookie mistake. 
What happened to Tom Brady?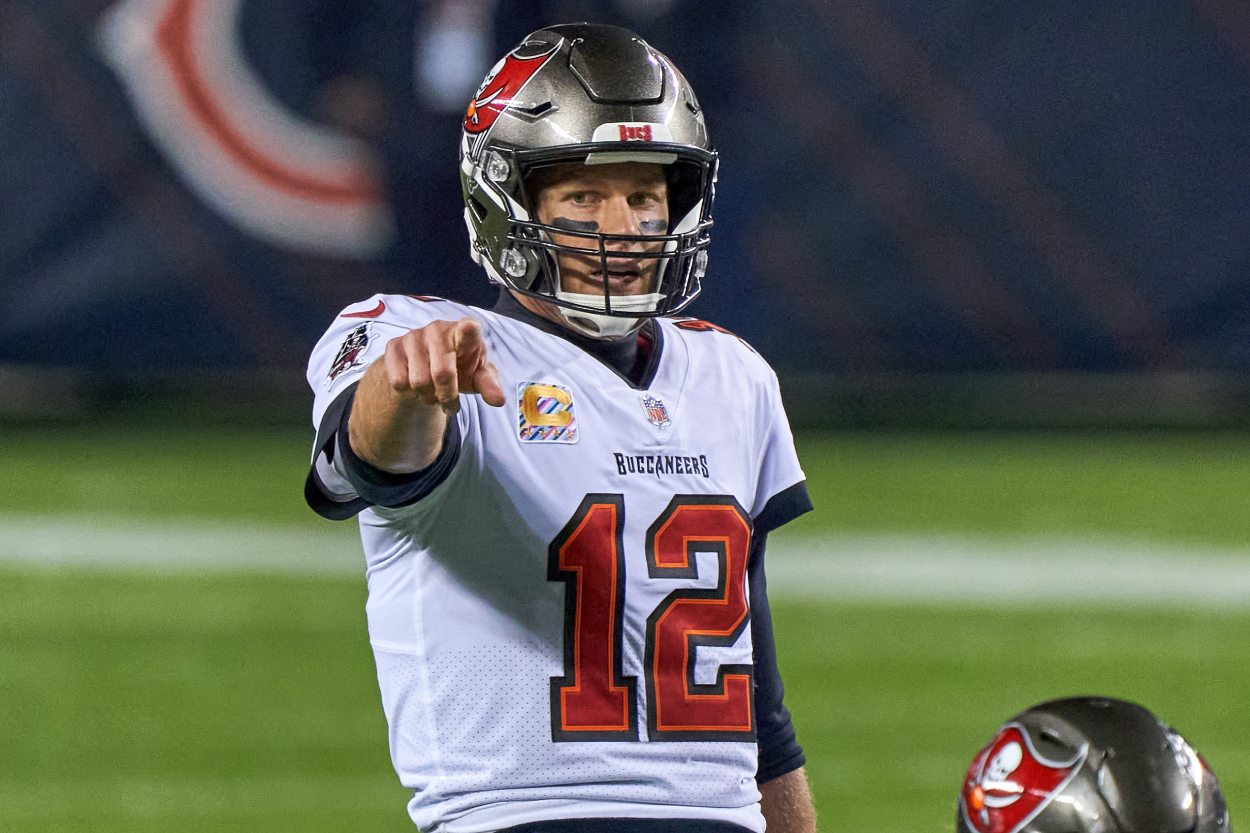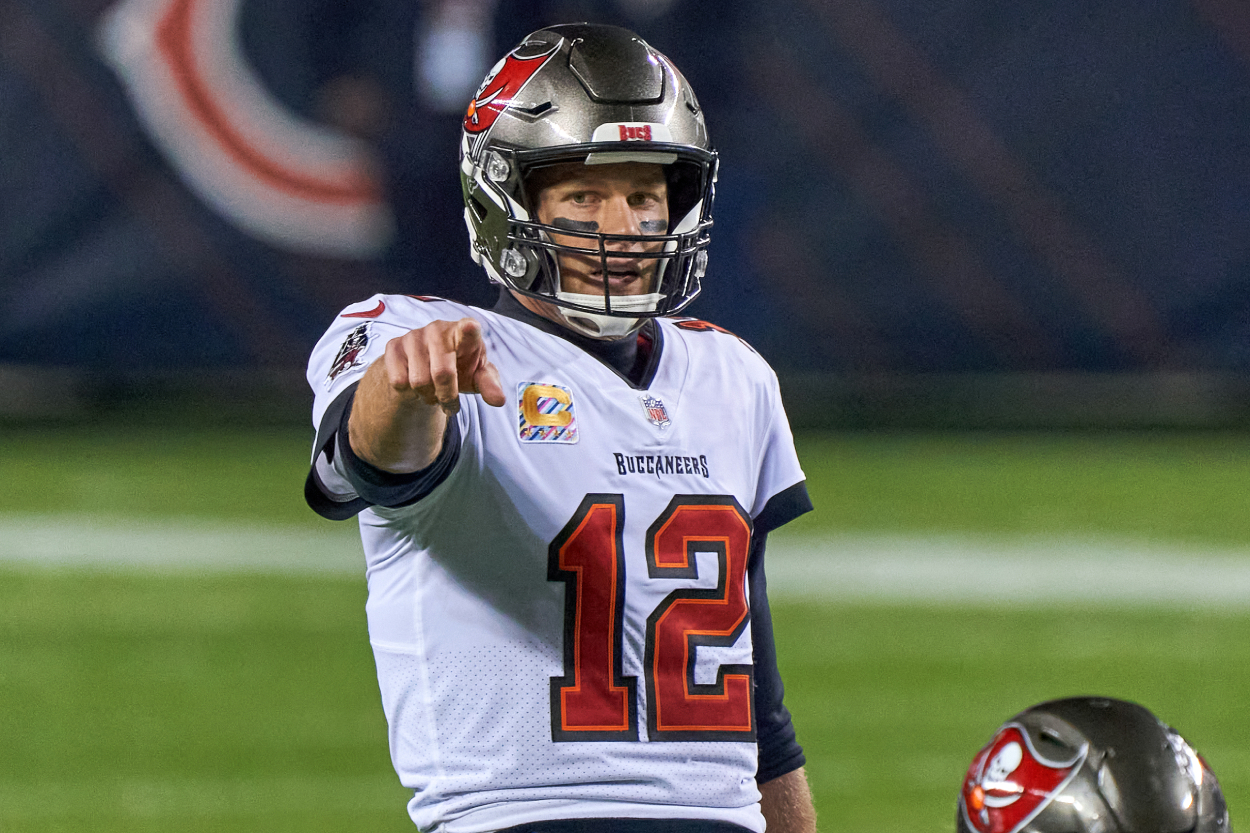 Down one with only 30 seconds left in a recent game against the Chicago Bears, Brady looked to get the Buccaneers out of a hole with the types of heroics that became a staple of his legendary career. However, after one of his career's most baffling sequences, Brady was left looking like a fool, as the Buccaneers looked on in confusion. 
Victor Mather of the New York Times broke down the blunder in an article. Brady had the ball in his hands, with 73 seconds left in the game. Typically, this is where his brain goes into hyperdrive, and he prepares for a winning drive. This was not the case, however. After getting the easy first down, Brady overthought and cost his team the game. 
First, he threw an incomplete pass to Mike Evans. Then he got the ball to Ke' Shawn Vaughn for a four-yard gain. After another incomplete pass to Rob Gronkowski, Brady was expected to make the same kind of heroic play he's always made. However, a weak pass to Cameron Brate was hit to the ground, and the Buccaneers lost the game. 
Brady appeared to believe that he still had another down to go. Fans and media went nuts, wondering what had happened to the six-time champion. When Brady and coach Bruce Arians responded, however, fans were left with even more confusion. 
Tom Brady on his blunder
Despite it appearing to be a blatant example of a quarterback forgetting how many downs his team was facing, neither Brady nor Arians were ready to admit the mental error. When asked if Brady knew that he was facing his final down, Pro Football Talk said Arians claimed that he did. "He knew," said Arians, repeating, "He knew." 
Brady was similarly coy when asked about his late-game blunder according to Yahoo Sports. Rather than admit that maybe he was not aware as he should have been, Brady chopped it down to overthinking and playing it too safe during a do or die moment. 
"I knew we needed a chunk, and I was thinking about more yardage and then, you know, it was just, it was bad execution," Brady told reporters (per Pro Football Talk) We had a great opportunity there. So just didn't execute when we needed do…. We just… you're up against the clock and I knew we had to gain a chunk so I should have been thinking more first down instead of chunk on that down."
Whatever the case may be, it showed that Brady isn't above the types of mental errors that lesser quarterbacks have faced. Like so many others before him, Brady tasted a little bit of humble pie. 
In good company
Tom Brady wasn't the first nor will he be the last quarterback to make such an error in a game. As much as we excite the generational talents at the height of their careers, we often struggle to acknowledge their mistakes as part of the game.
From Joe Montana's underwhelming stint with the Kansas City to Peyton Manning and Favre's resurgences in their final years with new teams, players are as good as the situation in front of them. 
Whether Brady's gaffe was due to age, a mental lapse, or simply a plan that didn't go his way, he can look at other aging superstars and learn that everything isn't perfect. From disappointing endings like Montana's to storybook ones like Manning, every quarterback reaches the point where age and humanity become a more significant factor in success. 
Instead of dwelling on this mistake, Brady can use this blunder to put the league on notice. Maybe he will make more errors, but he's still Tom Brady. For that, opponents might have more to fear.