Tom Brady's Life Philosophy Is Incredibly Simple Yet Explains His Success and Confidence
Tom Brady has played football for as long as some of his competitors have been alive. Such a career requires not only physical prowess but also mental fortitude. How has the 44-year-old stayed sane and successful across a decades-spanning career? What goes through Brady's head when facing a tough opponent or harsh media criticism?
The Buccaneer recently answered these questions, revealing some of his secrets to success in the process.
Tom Brady's life philosophy revealed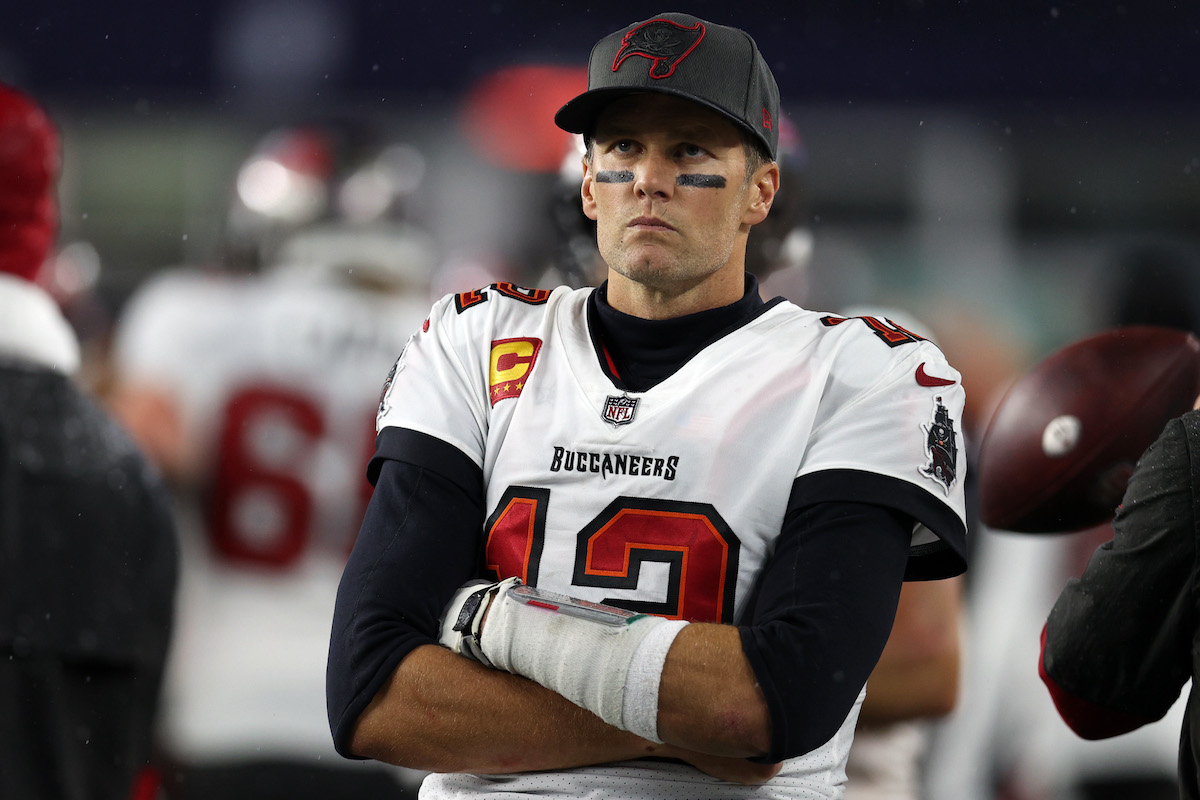 Brady's simple yet powerful life philosophy centers around conserving energy for the things that matter. He recently gave an insightful interview to the Wall Street Journal. The quarterback explained how he used to complain he wasn't getting the same opportunities as everyone else on his University of Michigan football team.
Brady's perspective changed when his team psychologist reminded him to "quit worrying about everyone else." He told the QB to focus on doing his best with his own talent instead. The perennially successful quarterback credits this advice with helping him become someone who who takes full advantage of opportunities.
When pressed to sum up his life philosophy in a single sentence, Brady chose one of his favorite sayings: "Life exists somewhere between effort and surrender." Both on and off the field, the star strives to put energy only into what he can influence and to let the rest go.
Despite his demanding schedule — Brady said the one thing he wishes he could control was his amount of sleep — this approach helps him to "really enjoy all aspects of life."
Zen and the art of game-winning two-minute drills
The way Brady distilled his philosophy might not surprise long-time fans. At the height of Deflategate, Brady told Boston.com that he and his wife Gisele frequently turned to one book for guidance: The Four Agreements: A Practical Guide to Personal Freedom. The book encourages its readers to enjoy the journey and to avoid taking criticism too personally. Or, as Brady put it to the Wall Street Journal, to "ignore the BS."
Half a decade later, those lessons of calm seem to have stuck with Brady. He now appreciates every day. Brady explained, "The fact that I woke up today is pretty good." This sense of acceptance pervades his philosophy at game time as well, telling reporters that he uses breathing techniques to stay grounded and balanced.
"You'll see me. I'm over there, and I'm looking down, and I'm really trying to recalibrate my center." Apparently, if you want to live more like Brady, the answer might lie not on the football field but in the yoga studio.
Of course, if you really want to be like Brady, he has some advice: "discipline and determination." He reminds his fans that there are no shortcuts and "you better be willing to pay the price in advance" if you're truly interested in greatness.
Even the GOAT has regrets
At the same time, chasing big dreams inevitably involves occasional heartbreak. As much as Brady tries to let go of what he can't control, he admits to being haunted by certain losses.
If he could replay any game, as he told the Wall Street Journal, it would be Super Bowl XLII, when the Giants upset the Patriots to end an unprecedented perfect regular season. Of the game — often considered the biggest upset in NFL history — Brady simply said this: "The New York Giants were pretty prepared for that one."
On a lighter note, he also mentioned hating his habit of using technology. He regrets the hours of his life he's spent scrolling Instagram.
Clearly, no one-sentence philosophy can make your life perfect — even if you're Tom Brady. But when it comes to guiding principles, you could do worse than center yourself on what's important.
Related: Tom Brady Refuses to Give Aaron Rodgers Advice on a Topic He Should Be Thrilled to Talk About