Tom Brady Makes Himself at Home in Miami Ahead of Super Bowl 55 With Purchase of $17 Million Mansion
One reason Tom Brady left the Patriots to go to the Buccaneers last year was because he was tired of the cold New England weather and wanted to experience warm weather in the Sunshine State. So it's not surprising that he and his wife Gisele Bündchen recently bought a house in Miami, about as warm as you can get in Florida, in terms of the weather.
It's also one of the hottest places as far as celebrities are concerned — and celebs don't get much bigger than Brady and Bündchen so they'll fit in perfectly. And that's a good thing because they spent $17 million on their Miami mansion.
Tom Brady and Gisele Bündchen's new Florida home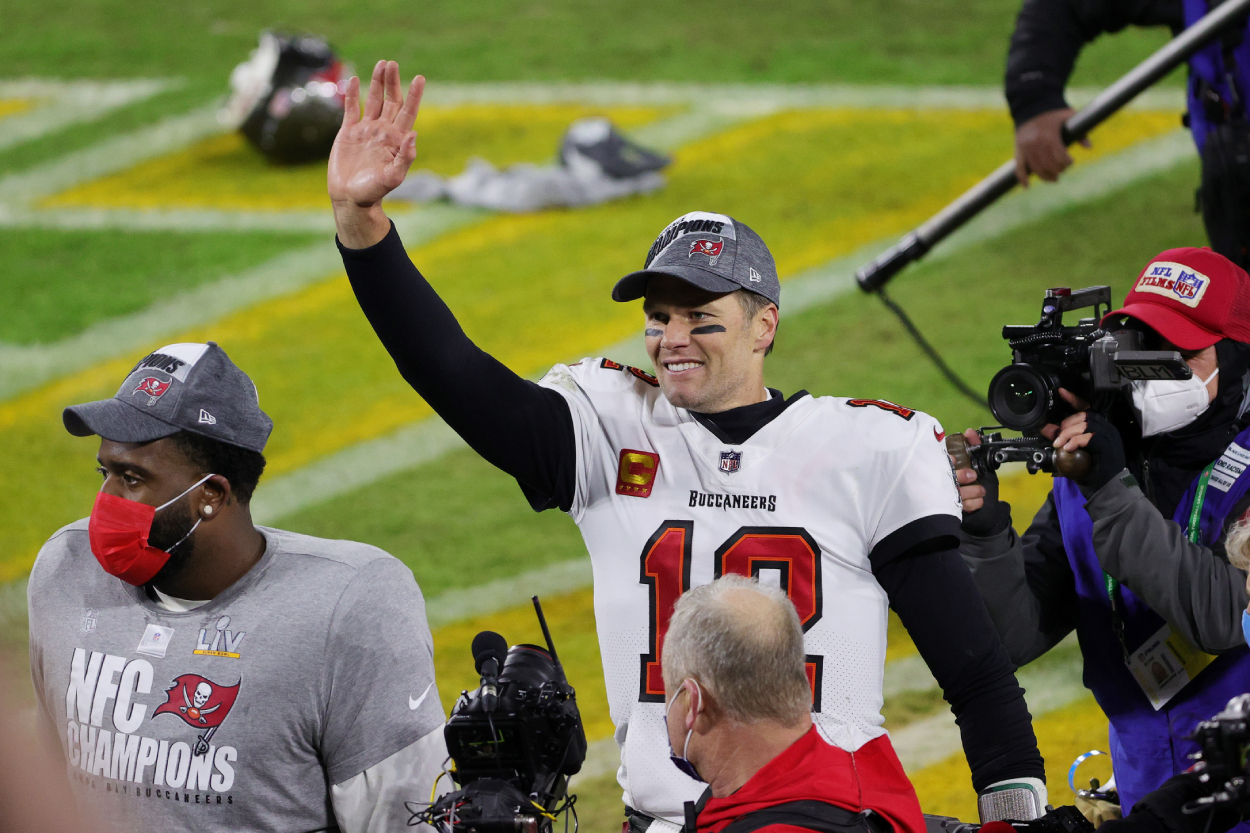 Since moving down to Florida when Brady joined the Bucs, the Brady family has been renting Derek Jeter's sprawling Tampa mansion, dubbed Jetersville, but they are ready to get a place of their own down a bit farther southeast.
Page Six reports the family's new home is located on Miami's Indian Creek Island, with the $17 million property located at 26 Indian Creek. The exclusive island has earned the nickname "Billionaire Bunker" because so many celebrities are flocking there from other wealthy areas, including Silicon Valley.
Other island residents include investor Carl Icahn and supermodel Adriana Lima. The location gives them a commute of nearly 300 miles to the Bucs' home at Raymond James Stadium in Tampa.
Tom Brady's plans for the property
Brady has been seen at their new property in recent weeks, having traveled to it on the 40-foot superyacht Viva a Vida. But the existing mansion isn't going to last long because Brady and Bündchen plan to demolish it and build a new home from scratch because, a source tells Page Six, "they like to build from the ground up."
Brady and Bündchen are both fanatical about home design, even "about their doorknobs." Their plan is to build what they consider their dream home, similar to the Brentwood, Calif., mansion they used to own that made the cover of Architectural Digest magazine.
They eventually sold that property to music legend Dr. Dre. Their new mansion will reportedly be environmentally friendly, as Bündchen in particular likes to make sure all of their properties are ecologically sound.
Living on a high-security island
One reason billionaires are flocking to Indian Creek is because there is a lot of security on the island, so they feel safe there. Business Insider describes the land as "a 300-acre island in Biscayne Bay" that has just 30 homes on it and approximately 42 residents.
Despite there being so few properties on the island, it is protected by a private 13-person police force. The officers patrol the island's perimeter both by land and water.
Safety is a big selling point for the wealthy, but there are other amenities that draw people to the island. One of the biggest is in the center of the island — one of Florida's most exclusive country clubs that is home to an impressive 18-hole golf course.
The Bradys will be living by Trumps
Among the neighbors the Bradys will have on the island are Ivanka Trump and Jared Kushner, who recently bought a lot of land worth more than $30 million. Some people might be put off by that due to the Trumps' political beliefs, but that likely won't be an issue for Brady, who has been public about his friendship with former President Donald Trump.
Brady, however, has delineated because his support for Trump as a friend and a politician, saying "political support is totally different than the support of a friend." For his part, Trump used to joke that he "could have had Tom Brady" as his son-in-law instead of Kushner.