Tom Brady Makes It Hard to Hate Him
The road to the top is lonely. And if you want to be the best, prepare to be disliked. Tom Brady knows these sentiments all too well. He entered the NFL 20 years ago as a sixth-round draft pick. However, under Bill Belichick and the Patriots, the QB became an NFL standout. During his 19 seasons in New England, Brady led his team to six Super Bowl wins.
His success has attracted a huge following of both diehard fans and downright haters. But, honestly, he makes it hard to dislike Brady, the person. Let's learn more about Brady's incredible career, his football scandals, and his likable personality. 
The making of Tom Brady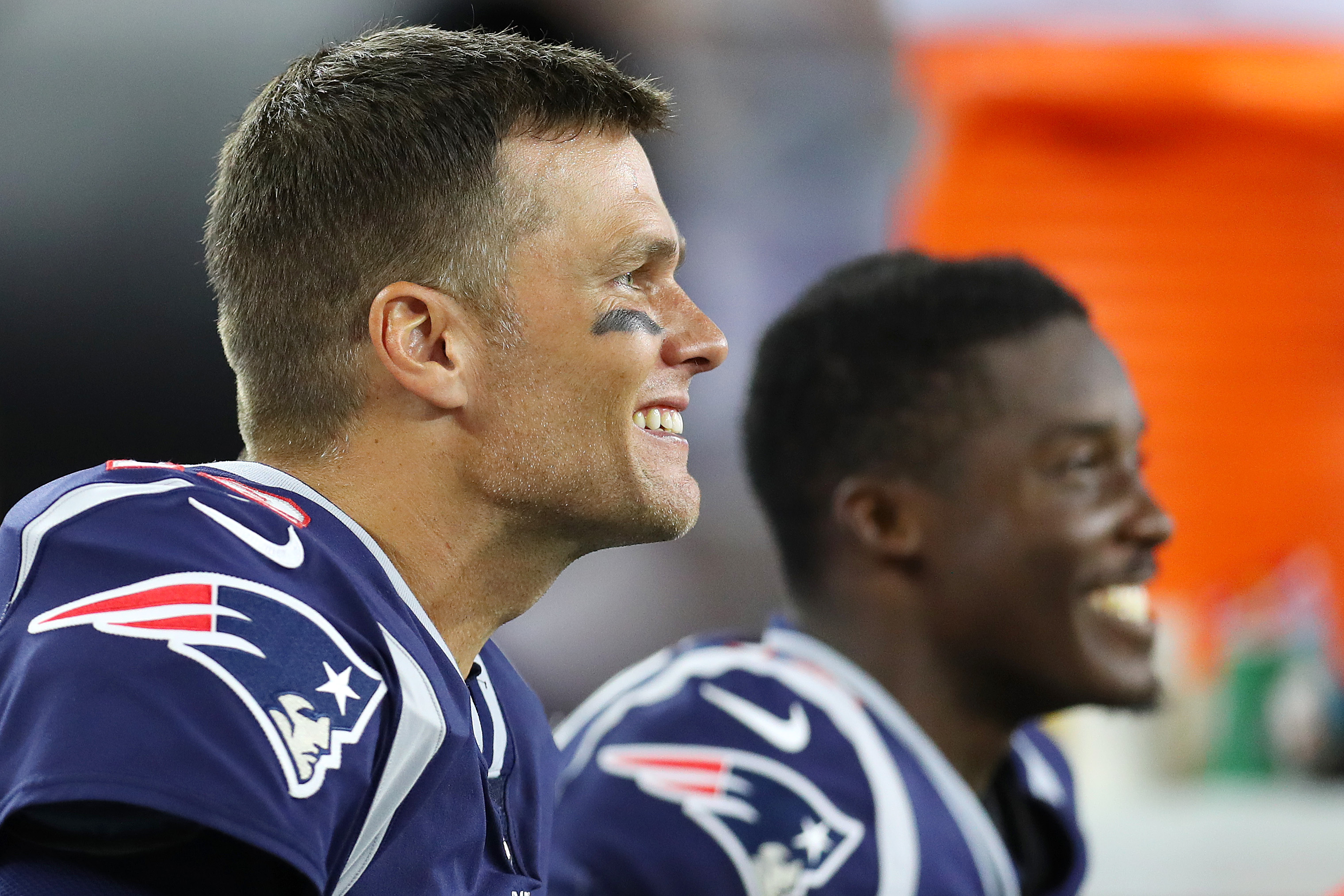 Brady's legendary NFL career now spans over two decades. However, when he entered the league in 2000, hardly anyone could've predicted the success he's achieved. Brady had a poor NFL Combine showing. His 40-yard dash was 5.28 seconds, the second slowest among all QBs at the 2000 NFL Combine, reports Sporting News.
Brady was regarded as a slow quarterback in less than ideal shape. The young athlete's potential was not regarded highly among scouts. However, Bill Belichick saw potential in the young quarterback. The New England Patriots picked Brady up as the 199th pick in the 2000 draft. Selecting Brady turned out to be one of the best decisions Belichick ever made.
After Drew Bledsoe sustained an injury, Brady became the Patriots starting quarterback during his sophomore season in the NFL. That same season, he led his team to a Super Bowl title. Brady was the first quarterback in NFL history to win a Super Bowl during his first season as a starter. This was just the beginning of his long list of achievements. 
The Deflategate scandal  
By the 2014 NFL season, Brady and his Patriots had already secured three Super Bowl wins. Of course, fans were in love with the new dynasty. As for the rest of the NFL, Brady's success was nothing to celebrate. He'd already accumulated his fair share of haters after so much success. However, the disdain for the Patriots reached an all-time high with Deflategate. 
The Deflategate scandal occurred in January 2015. In this 2014 AFC Conference Championship Game, the Patriots faced the Indianapolis Colts. After the Patriots secured a victory in this game, allegations of cheating were thrown at Brady. Brady was accused of ordering the deliberate deflation of footballs used during the game.
These allegations resulted in Brady being suspended for four games the following season, and the team was fined $1 million. However, following the initial allegations, the Patriots went on to win Super Bowl XLIX in February 2015. Brady and the Patriots would also secure two more Super Bowl titles in 2017 and 2018. 
Tom Brady is just a regular guy 
While Brady has received a lot of flak for both his success and scandal, he's really just a regular guy who's actually quite likable. Brady has a pretty jovial personality. This personality has come out even more since he decided to leave the New England Patriots following the 2019 season. Brady's short time with the Buccaneers has already proven to be a positive change for the 43-year-old quarterback. 
Brady's pretty open with his personal life, always sharing posts and videos on social media about his family and life during the offseason. The content he shares on his social media highlights his humor pretty well too. Brady recently sent a funny note to his parents from a training camp. The message read:
"Dear Mom & Dad: Yesterday was the first REAL day of camp. They finally let us put on the pads and run full speed, and they gave me a special orange jersey so the big guys can't hurt me. My friends Ryan and Blaine let me have all the blue freeze pops. They're really nice. I can't wait for you and all my friends to see me and my new friends play football, which I have been practicing a lot. XOXOXO, Tommy."
So, if you can get past the scandals and whole New England Patriot Dynasty thing, Brady seems to be a very down to earth and likable guy.