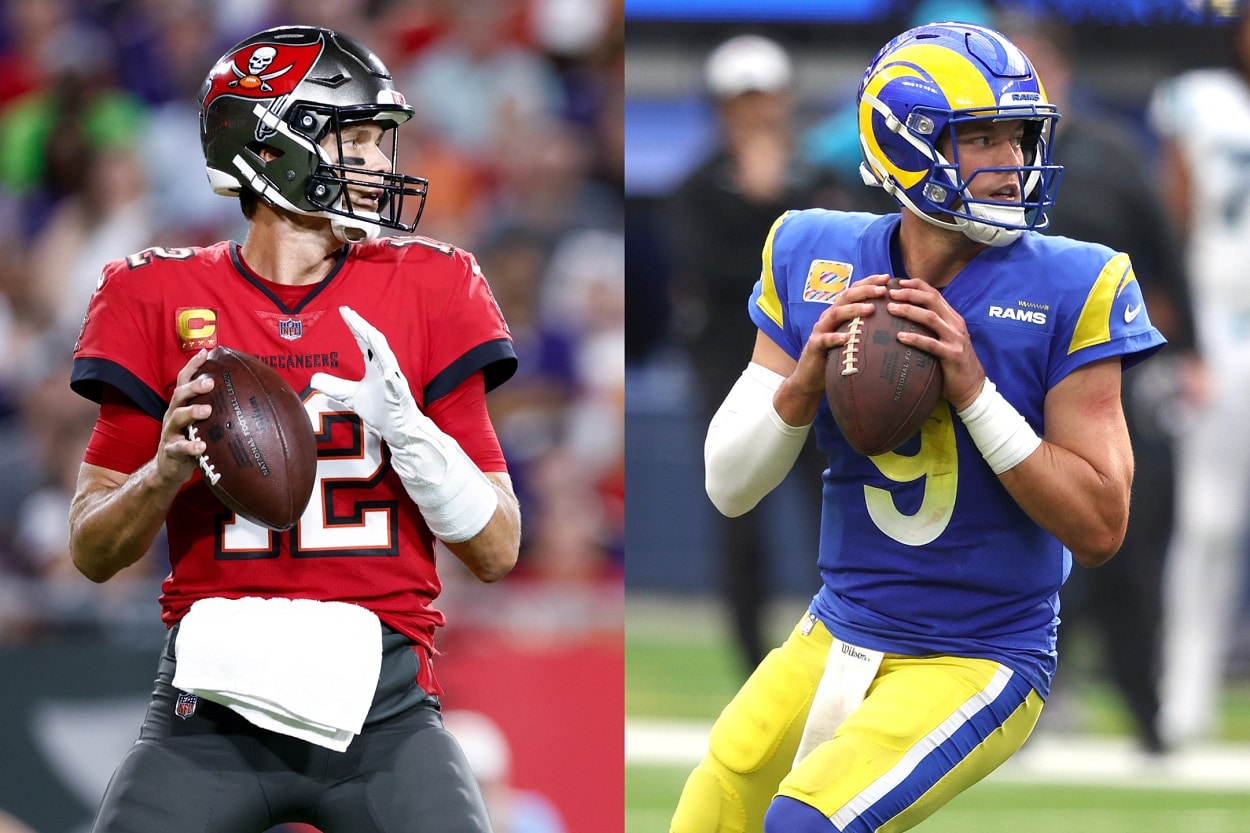 Tom Brady and Matthew Stafford Have Gone From MVP Candidates to Middling Messes Thanks to the Same Unsolvable Problem
Tom Brady and Matthew Stafford are having very similar problems during the 2022 NFL season.
By leading the Los Angeles Rams to a Super Bowl title nine months ago, Matthew Stafford followed directly in Tom Brady's footsteps by winning a championship during his debut season with a new franchise. 
Unfortunately for the longtime Detroit Lion, his chances of earning a second ring look about as good as the odds of Sean McVay coaching into his mid-40s. 
Stafford's sharp dropoff following a fantastic 2021 campaign that included 4,886 passing yards, 41 touchdowns, and a 102.9 quarterback rating certainly ranks as one of the most surprising storylines midway through the 2022 season. After all, most expected the Rams to make a serious run at back-to-back titles, especially with a star-laden roster headlined by Aaron Donald, Cooper Kupp, and Jalen Ramsey. 
However, Stafford and Co. seem poised to not only fall short of capturing the Lombardi Trophy again but potentially miss the playoffs entirely. 
Of course, the Rams aren't the only NFC heavyweight that's failed to live up to the hype thus far. Like Stafford, Brady hasn't looked anything like the 2021 version that probably should have won NFL MVP honors over Aaron Rodgers (another big-name star who's struggled this season). 
While a number of factors have contributed to both teams getting off to 3-5 starts, there's a single problem plaguing both the Buccaneers and the Rams. And with Tuesday's trade deadline in the rearview mirror, Brady and Stafford better hope their coaches can work some magic to fix a major flaw that stands in the way of their success.
The numbers don't look good for Tom Brady or Matthew Stafford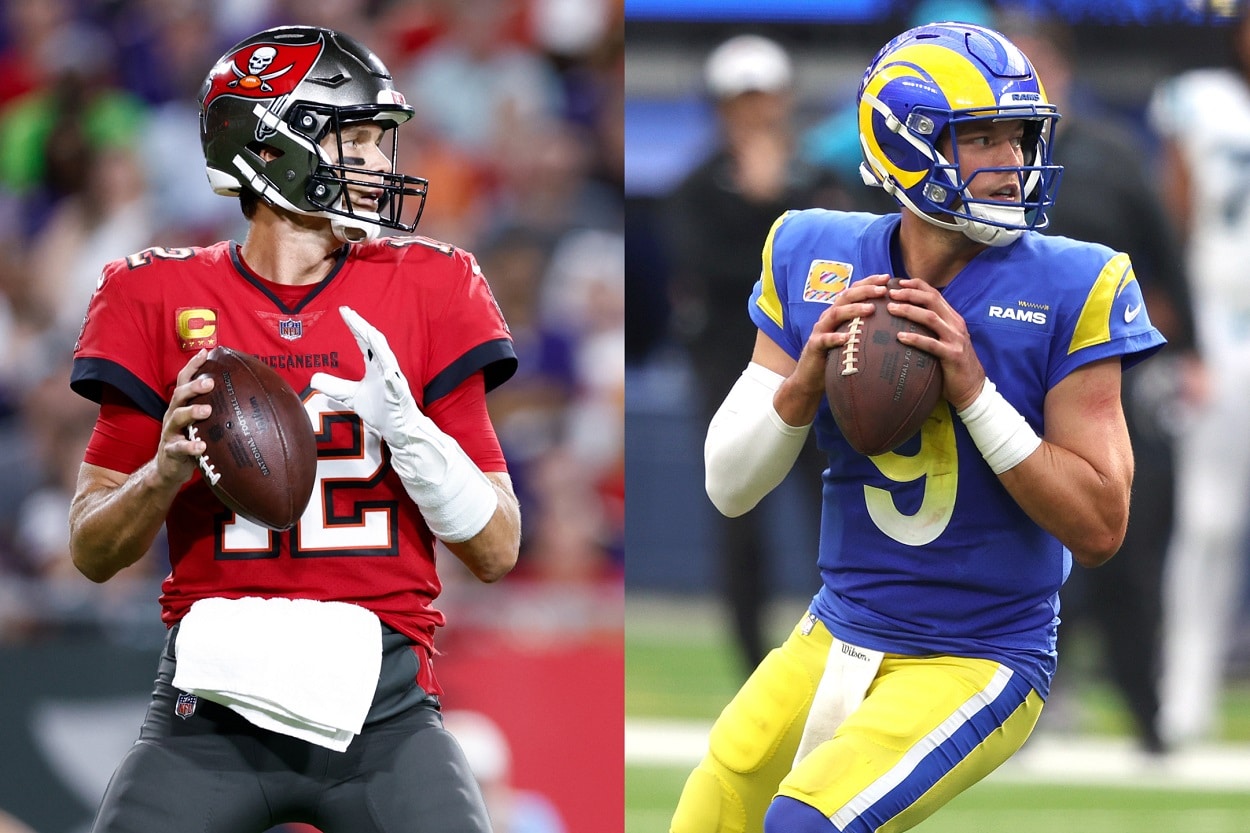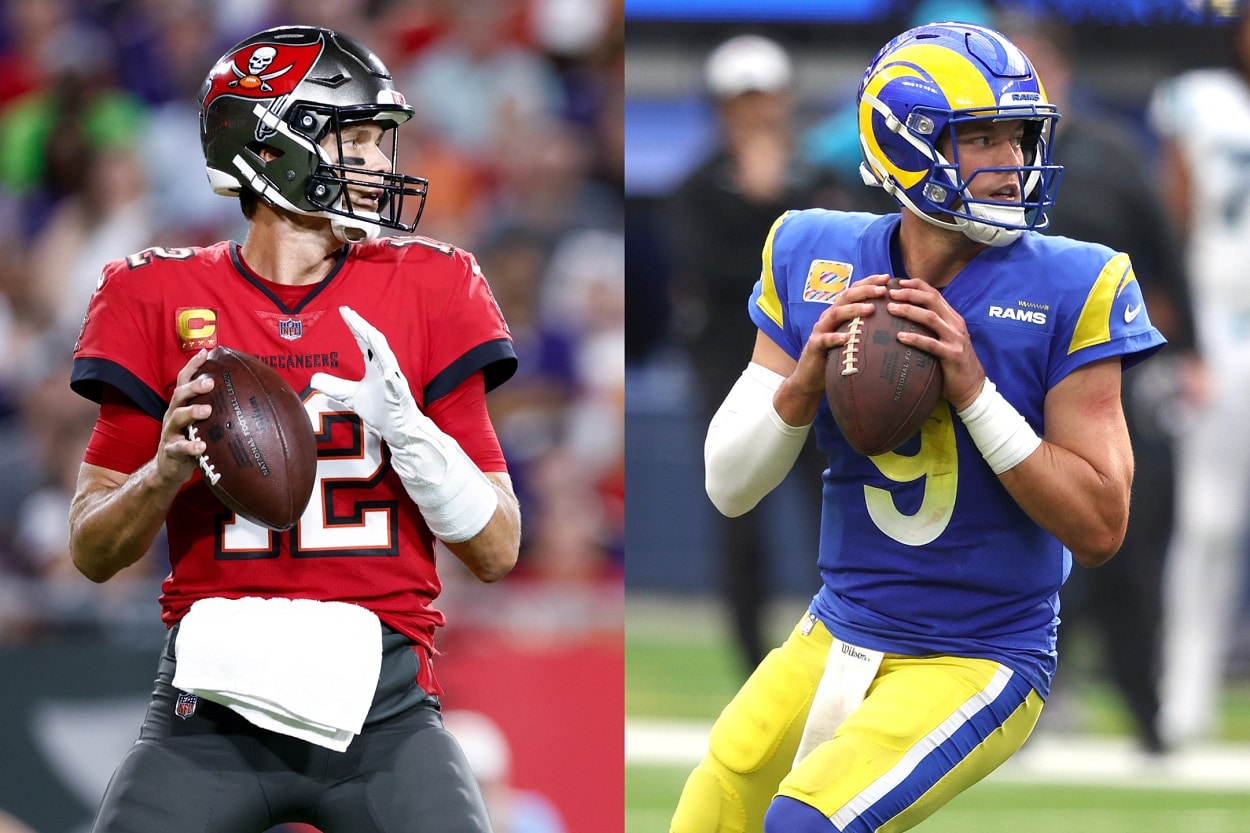 Expected to be in the MVP mix, neither Brady nor Stafford have made a strong case to be considered for the league's most prestigious individual award. 
In fact, you could argue that both players have been among the biggest disappointments thus far. After leading the league in passing yards and passing touchdowns in his age-44 season, Brady has seen his numbers slip across the board. Gisele Bundchen's soon-to-be ex-husband has averaged just 6.7 yards per attempt–more than half a yard less than his career average of 7.4. 
In addition to a slight dip in completion percentage, Brady has seen his QBR drop from 68.1 to 49.1, which would easily rank as the worst of his career. 
As for Stafford? 
It's been even worse. 
The one-time Pro Bowler has an ugly 7:8 touchdown-to-interception ratio, a 48.3 QBR, and a 6.8 yards-per-attempt average, representing a 1.3-yard dropoff from 2021. 
Of course, it hasn't helped that both quarterbacks have had to get by without some of their top weapons. But the reality for the Buccaneers and the Rams is that their franchise quarterbacks have quickly fallen out of the running for MVP honors because of a shared problem: porous protection. 
The Rams no longer boast anything close to an elite offensive line
Take a quick look at the Rams' offensive depth chart, and it's clear where the team has devoted its resources. Unfortunately for Stafford, the front office's bold "eff them picks" strategy has led to a dearth of talent up front. 
And he's paying the price for it. 
According to Football Outsiders, the Rams rank 23rd in pass protection with an adjusted sack rate of 8.2%. A year ago, they finished seventh by posting a 5.4% adjusted sack rate. 
When you consider LA's personnel along the offensive line, it's easy to see why Stafford is in the midst of one of his worst seasons as a pro. Without Andrew Whitworth at left tackle, the team has turned to undrafted free agent Alaric Jackson. While the second-year pro hasn't been a disaster, he's still been a downgrade from the reliable veteran. 
Meanwhile, the rest of the Rams' starting five includes two overmatched guards in Bobby Evans (79th out of 81 guards in PFF's grading system) and Oday Oboushi (56.6 PFF grade). Plus, after finishing each of the last two seasons with a PFF grade above 80, longtime starter Rob Havenstein ranks 31st out of 78 tackles with a 69.0 grade. 
Of course, the Rams' aggressive business method has left them without much ammunition to pursue upgrades. With resources tied up in star players at other positions, Stafford, a quarterback who's never been known for his mobility or durability, has been hung out to dry a bit.
Protection issues and chemistry continue to cause problems in Tampa
The situation isn't quite as dire in Tampa, but Brady also has suffered the consequences of less-than-ideal line play. Viewers saw just how frustrated the GOAT was a few weeks ago when he chewed out his protection squad on the sidelines. 
Although Brady definitely deserves some blame for the Buccaneers' sluggish start, it's fair to point to underperforming players up front, too. Rookie second-round pick Luke Goedeke's 39.2 PFF grade puts him 77th among 81 guards. 
On the other end of the experience spectrum, Donovan Smith, the team's starting left tackle since 2015, hasn't been anything close to his usual self. Coming off a rock-solid season in which he allowed just one sack while posting an 83.3 PFF grade, he's surrendered three sacks, committed three penalties, and earned a 66.2 grade that puts him 42nd among 78 tackles. 
Needless to say, things have changed quite a bit for two teams that once had top-five units. 
However, there doesn't appear to be any quick fix coming. Perhaps Rams and Buccaneers coaches can coax better play out of younger players, but that's hard to bank on. 
Ultimately, Brady and Stafford have their work cut out for them. As two pure pocket passers nearing the end of their respective careers, it sure will be interesting to see if they can overcome a problem that can cripple even a quarterback as physically gifted as Patrick Mahomes. 
After all, that's how Tom Brady won his last ring.
Have thoughts on this topic? Keep the conversation rolling in our comments section below.