Tom Brady Calls NFL's Jersey Number Rule Change 'Crazy,' Cites His Career Longevity as Reason for Protesting This 'Very Challenging Thing'
Tom Brady has played football for 21 years. He's one of the NFL's elder statesmen, and he has plenty of opinions on the game and how it's run. The 44-year-old strongly disagrees with one recent change, and he expressed his opinion about it. The rule had to do with jersey numbers, and Brady is not a fan of the new mandate from the league. So what's the new rule change and why does the veteran have an issue with it?
The NFL changed one of its jersey number rules
In the NFL, your position dictates your number for identification purposes. For example, in the past, running backs could only have jersey numbers between 20 and 49. Wide receivers were restricted to 80-89 or 1-19. 
According to Game Haus, the NFL has loosened its restrictions, enabling players at every position to choose from a wider variety of numbers. Many players criticized the move. 
So what's wrong with this change? While it seems innocuous on the surface, there's reason to believe it may be more problematic than you'd think at first glance. Brady weighed in on why he thinks it might be bad for the NFL. 
Tom Brady's reaction to the NFL jersey number rule change
Brady does not care for the new rule. He told the Tampa Bay Times, "The number rule is crazy. Literally, guys changed their numbers today. I'm playing two guys who had different numbers in the preseason. So, yeah you've got to watch film and know who you're studying but so do running backs. They've got to know who to block. So does the offensive line." 
The seven-time Super Bowl winner called the rule an "advantage" for the defense. He added, "It would be like saying, 'What if I let the offensive linemen wear 82 and No. 9?' They wouldn't know who was eligible. Well, that's not fair. You'll get your tail kicked."
Brady raises a fair point. The number system existed for valid reasons. It's unusual that the NFL would make such a huge adjustment. 
Brady cited his years in the game as his reason for sounding off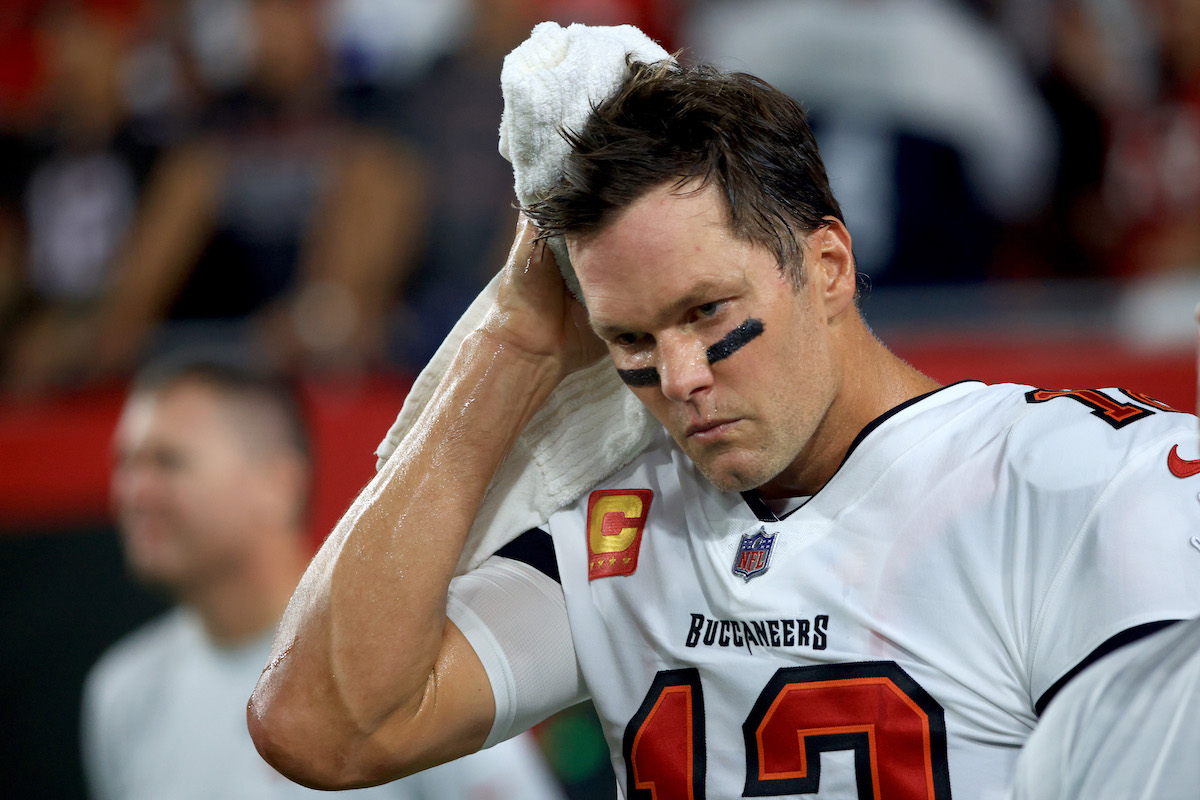 Aside from receiving pretty much every accolade one can receive, Brady has certainly earned the right to weigh in on any topic relating to pro football. He's been at the top of his game for two decades. In addressing this rule change, Brady widened his contextual lens to talk about his longevity in the game and how it allows him to see where things are headed. 
"I have a lot of perspective on things," Brady said. "You know, like there are certain things that frustrate me and I say, 'Well, this is something I should speak up about.' Things as it relates to pro football, the unions." 
Brady talked about how long he'd been involved with the NFL and how today's climate for players relates to how things once were. "And I've been around for 20 years to watch and I say, 'Is it getting better or worse?'" said Brady, adding, "And when I feel like it's getting worse, I go, 'What are we doing?'"
Say what you want about Brady — and much has been said by his peers, the fans, and the media. But him making his voice heard is a net positive for the players. Whether you agree with him or not, it's important to hear the perspective of someone who's been in the game for a long time on how changes will impact the sport.