Tom Brady Has Partnered With the Mastermind Behind Kim Kardashian West's $1.6 Billion SKIMS Brand for His Next Business Launch
Tom Brady has earned a record seven Super Bowl victories between 2002 and 2021. The five-time MVP is renowned for his tenacity, intelligent approach to playmaking, and outstanding leadership he provides his teammates even under immense pressure. This translates into an incredible work ethic off the field too.
Brady is known for his approach to fitness, letting fans in on his secrets in his book, The TB12 Method: How to Achieve a Lifetime of Sustained Peak Performance. The 44-year-old's prowess does not end there; he's recently established three more successful businesses to add to his incredible profile.
Tom Brady is expanding his abilities well beyond the football field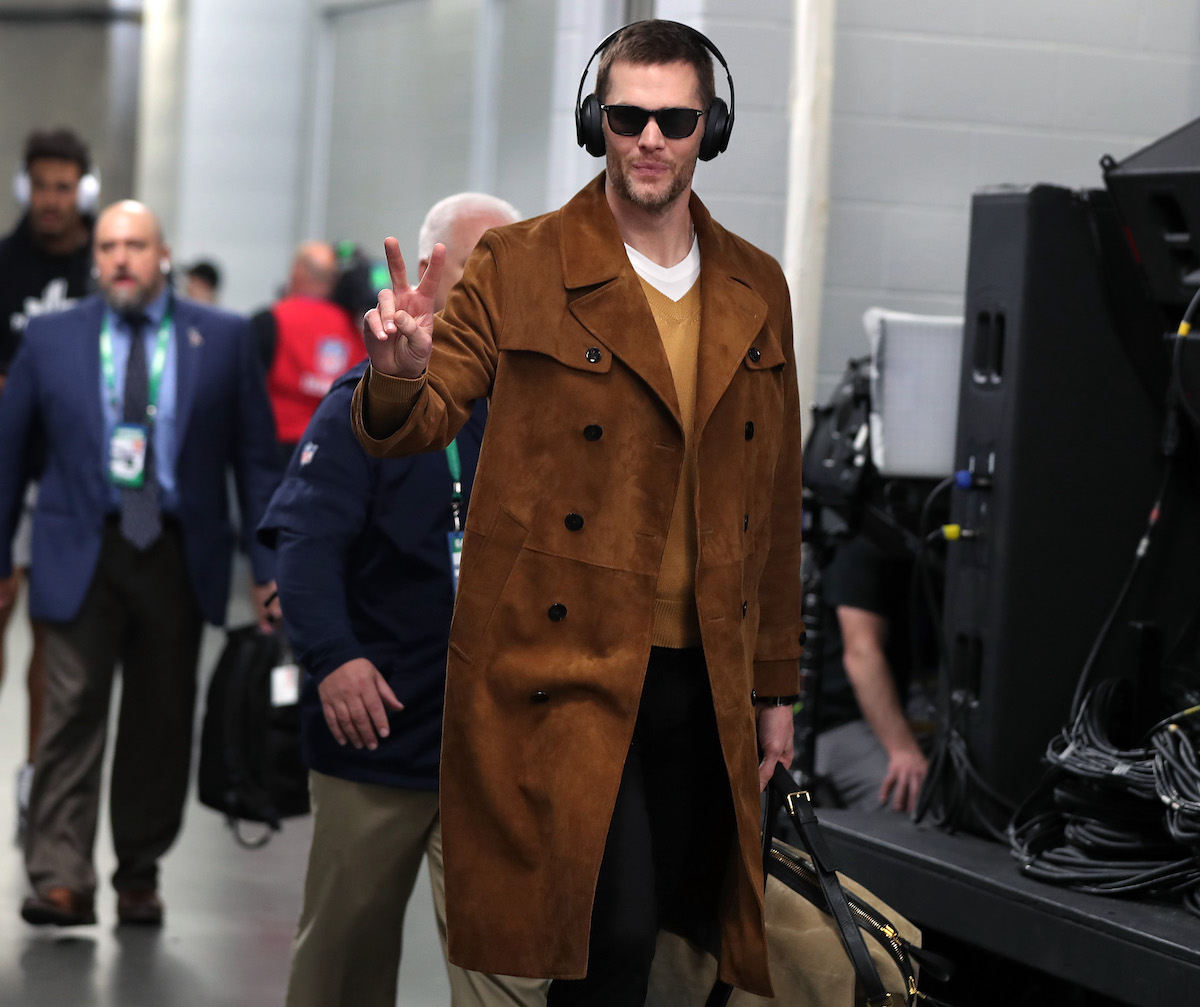 Brady's TB12 business offers in-person and online workouts. It also sells nutrition plans and supplements — unsurprising avenues for the elite athlete. However, the Buccaneers quarterback has recently made moves with other business endeavors, as Huddle Up reports:
Autograph
Brady collaborated with tennis star Naomi Osaka to launch a new NFT, or non-fungible token, platform. The athletes seek to digitalize the ownership of sports memorabilia in a way that fans can get in on. The NFT market is growing rapidly. Brady and Osaka's decision to jump on this wagon was a good one. 
199 Productions
The six-time Super Bowl champion defied the odds by launching a production company, named after Brady's selection as the 199th pick in the 2000 NFL Draft. The company will be a global platform for original premium content, focusing on documentaries, films, and TV shows.  
Brady
The quarterback is launching a fashion line, aptly called "Brady," this December despite his partnership with Under Armour. Many have drawn parallels to Michael Jordan's partnership with Nike, which has produced millions in profits for both MJ and the shoe and apparel company. The difference? Brady is employing a notable expert, not a mega-brand like Nike, to help him do it.
Tom Brady partners with Kim Kardashian West's SKIMS co-founder for his new apparel brand
According to Jessica Michault, SKIMS, Kim Kardashian West's brand, is worth billions thanks to Jens Grede, a marketing mogul. Grede is SKIMS' partner and board director, controlling profits and ensuring the shapewear brand gains popularity around the world. SKIMS has experienced "exponential growth" since it debuted in September of 2019.
Now, Grede has partnered with Brady on his new apparel brand. Brady likely recognized Grede's success and expertise, but it's surprising to see the rather private quarterback partner with someone who helped push Kardashian West farther into the spotlight.
Some NFL fans and Brady critics believe the quarterback should focus on football. But it doesn't seem like his other endeavors have damaged his NFL career much at all.
RELATED: 'Florida Man' Tom Brady Shares His Reason for Buying His $6 Million Yacht: 'I Literally Said I'll Never Own a Boat in My Life'