Tom Brady Had the Perfect Response to Rob Gronkowski's Negative Comment About the Patriots
Rob Gronkowski has drawn rave reviews for his work as an analyst for Fox's NFL football coverage. He was recently asked about his former teammates, the New England Patriots, specifically about Tom Brady's recent reactions to the team's offensive performances. Gronkowski answered honestly and not in a way that portrays New England in the most positive light.

So how did his former teammate Brady react to Gronkowski's negative comments?

Rob Gronkowski and Tom Brady's history as teammates
The Patriots drafted Gronkowski in 2010. The duo of Brady and Gronkowski represented once of the best passer-receiver combos of all time. According to NBC Sports Boston, the two had a passer rating of 129.6, the highest of any duo since 2006. New England's offense has felt Gronkowski's departure: they have yet to replace him with a receiving threat as lethal.

The team signed Antonio Brown for one game, but his off-field issues forced them to cut him. Julian Edelman is now Brady's favorite target, and while he is a solid threat, he's not nearly as explosive as Gronkowski was.

The Patriots 2019 season so far and Brady's frustration
While the Patriots this season are 10-1, they haven't been as good on offense as they historically are. The team was dominated by the Baltimore Ravens in their only loss, and Brady seemed dejected after a hard-fought 17-10 victory over the Philadelphia Eagles. Brady appeared dour in the postgame press conference, frustrated with the offense's lack of production. He threw zero touchdowns in the game. He did praise New England's highly ranked defense, which has been the team's major strength this year.

Now that Gronkowski is out of the Patriots' locker room and behind the camera, it seemed like only a matter of time before he was forced to criticize his former teammates. That time has come.

Rob Gronkowski's negative comments about the Patriots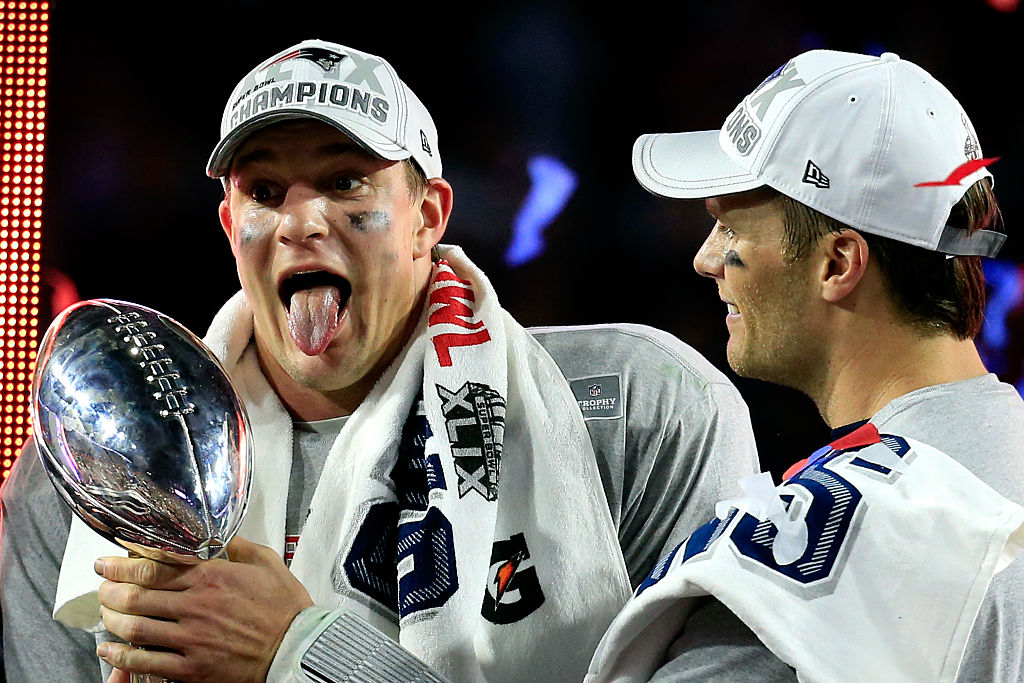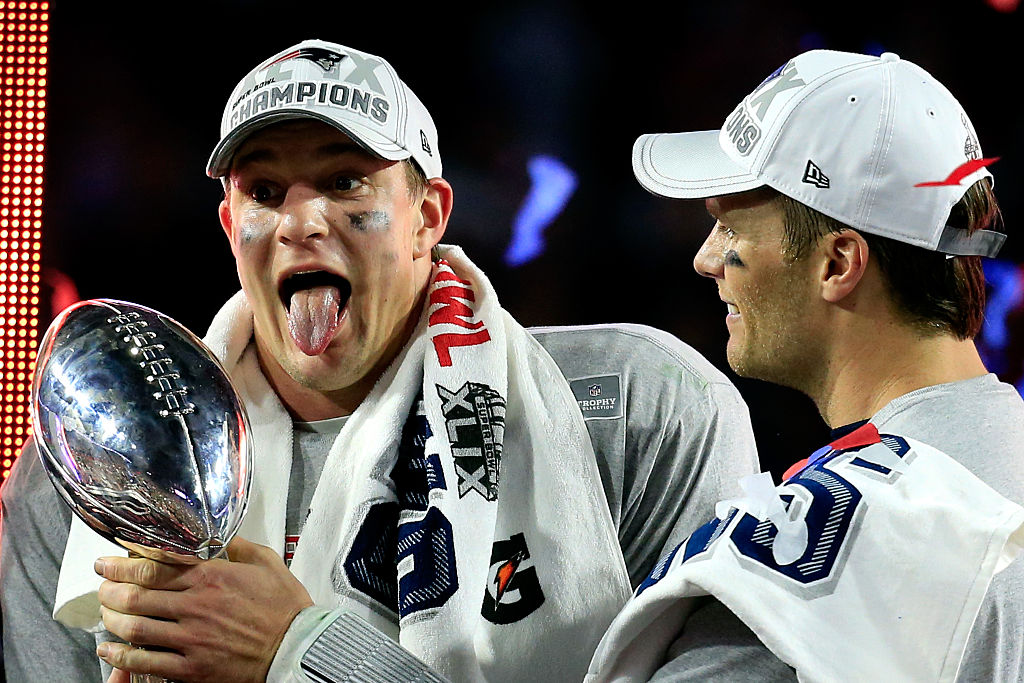 Brady's frustration has been a seemingly constant presence for the Patriots this year. It's been so prevalent, Gronkowski addressed it in his new role as an analyst. He reacted to it and revealed some insight most fans may not realize: the perfectionism that drives the Patriots can sometimes wear on the players. Here's what Gronkowski had to say:

"You know it's crazy. They're 9-1. He's so frustrated, too," Gronk said. "It's like, 'Yo, you guys are 9-1.' That's the one part I don't miss about being there. Hands down. I'm not going to lie. I don't miss that."

Rob Gronkowski helped deliver several Super Bowl titles in New England. Those were undoubtedly highlights of his career, but the constant drive to exceed the endlessly high expectations was something he clearly didn't enjoy.

How Tom Brady reacted to what Gronkowski said
When Gronkowski weighed in on some of the frustration surrounding the Patriots, it didn't take Tom Brady long to react. Brady's response was even-handed and respectful of his former teammate, spinning it into a positive:

"I think everyone deals with things differently, and I think that was part of having a guy like Gronk in the locker room that was so great was he approached it like he does," Brady said. "He always looks at the bright spots in everything. When you have great attitudes like that, it is good to have. He was a great player for us for a long time.

We have different challenges that we face, and for me personally, I don't have one emotion after every game. There's probably five or 10."

Brady clearly doesn't hold any ill will towards Gronkowski for his comments. And Gronkowski's comments are understandable and fair: many players in the NFL would gladly trade places with Brady no matter how much the Patriots struggle offensively. But Brady's deflection of the criticism is yet another example of how media-savvy he is. If he spoke poorly of Gronkowski, he'd create another locker room distraction. But by complimenting his former teammate, he simply defused the situation and moved on.