Tom Brady's Radio Partner, Jim Gray, Reveals Why He Believes the Buccaneers QB Unretired
In perhaps the most unsurprising news of the 2022 NFL offseason, Tom Brady is back and set to play for the Tampa Bay Buccaneers next year.
The football fans genuinely shocked by Brady's recent announcement almost certainly missed his constant wavering and teasing about a comeback during his 40-day retirement period. Longtime sportscaster Jim Gray, who co-hosts a radio show with the seven-time Super Bowl champion, didn't sound like someone too surprised about his colleague's return to the league.
Jim Gray explained why he believed Tom Brady unretired after 40 days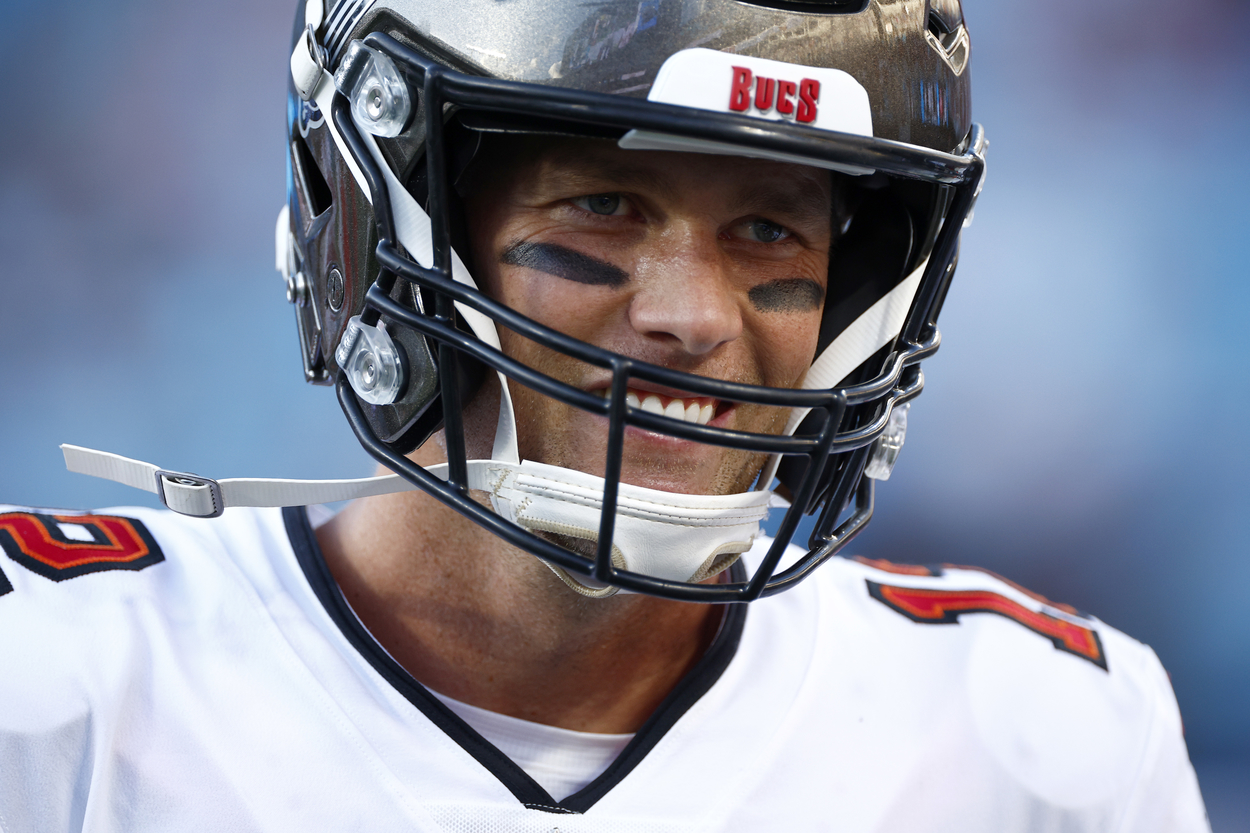 For several weeks, it appeared the Buccaneers needed to find a new starting quarterback. Would the team go all-out for Houston Texans veteran Deshaun Watson? What about Blaine Gabbert, the veteran journeyman who spent the last two seasons backing up Brady?
Nope. Brady needed less than six full weeks to decide he, in fact, wanted to return for his age-45 season and continue his assault on the NFL's record books.
In the March 14 edition of his Football Morning in America column, NBC Sports' Peter King shared a conversation he had with Gray following Brady's viral comeback announcement. Gray, who has a close relationship with the three-time NFL MVP, explained why he believed the veteran quarterback chose to return for a 22nd NFL campaign.
"I don't think Tom wanted to be sitting there, out of the game and watching football in September and thinking, 'I'm as good as those guys. I can still do this. I still love it.'"

Jim Gray
Despite owning seven Super Bowl rings, Brady referred to "unfinished business" when he unretired.
"It takes a whole lot to turn off that love of the game," Gray said. "[Brady] would not play if he didn't think he could win the Super Bowl."
It's hard to disagree with Gray considering how non-committed Brady was to retiring
Arguably the most embarrassing part about Brady's brief retirement was that it never felt like retirement. Even referring to the 40 days as a "gap period" feels generous.
Brady continuously teased a comeback and said that he didn't know what the future held. At no point did he come out and say, "I'm retired, and I don't think I'll play again" or even a firm, "I had a great career, but it's time to move on and spend time with my family."
Instead, what we got was Brady alluding to the idea that maybe he wasn't done after all. This again raises the question of why he even announced his retirement in the first place. Brady had numerous platforms, including his radio show with Gray, to potentially say in January that he wanted to take time to decide.
Did ESPN's premature (yet accurate) report about Brady's intention to retire, one which came three days before the quarterback formally announced his decision, force the New England Patriots great into a corner? Probably not. But the reality is that Brady shouldn't have announced his retirement in the first place if he didn't feel 95%, or even 100%, firm in his decision.
Will Brady now dip his toe into retirement every year before leaving the pool?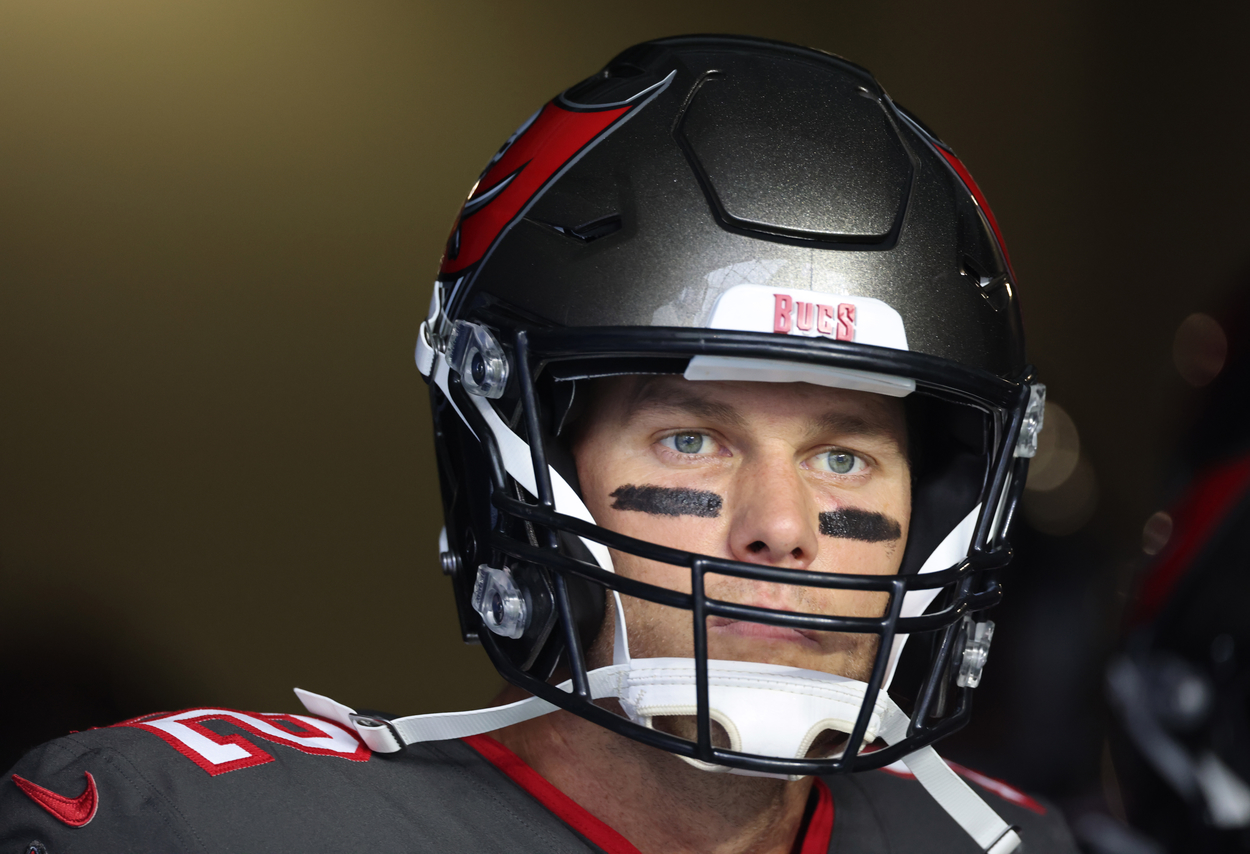 By only lasting in retirement for 40 days, Brady lost a degree of credibility with football fans and observers. Now, we'll have to ask if the three-time MVP will make retirement a yearly occurrence, as Brett Favre did in the late 2000s, or if he'll announce his decision at a certain point and stick to it.
For the sake of argument, suppose Brady plays the entire 2022 season, and the Buccaneers lose in the NFC Championship Game. Would he announce his retirement in the week between the conference championship games and the Super Bowl? Could he use whatever platform he chooses, including his radio show with Gray, to say he plans on returning in 2023 and playing at 46 years old?
And, if he did choose to retire again, can he be trusted to stick with that decision? Favre formally retired in 2008 and 2009 before returning to the league later that year. He also let his 2010 status linger into training camp before joining the team only weeks before the season-opener.
Will Brady attempt something similar? Remember, Favre retired for the first time at 38 years old. Brady did so at 44 and, barring something unexpected, will suit up for his age-45 season.
There are instances in sports where history repeats, and it can be quite fun depending on the situation. Brady joining Favre in the 'will he retire or won't he?' club isn't one of those occurrences. 
Like Sportscasting on Facebook. Follow us on Twitter @sportscasting19.
RELATED: What Tom Brady Returning Means for the Buccaneers' Offseason Plans