Tom Brady Refuses to Reveal Subject of 'Motherf—– ' Comment: 'They Know Who They Are'
Tampa Bay Buccaneers quarterback Tom Brady has decided to keep some things to himself, including and especially the identity of the quarterback he called a "motherf—–" during an appearance on HBO's The Shop.
Brady sat down for a SiriusXM NFL interview with Jim Gray, revealing more about his free-agency process and his thoughts on returning to Foxboro in a Week 4 matchup against the New England Patriots. He also suggested that the subject of his "motherf—–" statement knows it was directed at them.
Tom Brady ripped a mystery team for passing on him in 2020 free agency
Brady was one of the athletes featured in a June episode of The Shop, and he gave football fans quite the soundbite to remember.
The seven-time Super Bowl champion was perhaps the most noteworthy free agent on the open market last spring. However, one mystery team ultimately decided to break things off with Brady and place its trust in a quarterback already on the roster.
Brady said this mystery team was interested in signing him initially but ultimately pivoted. He eventually signed with the Bucs and led Tampa Bay to a Super Bowl title.
The comments led to an abundance of speculation regarding both the team and quarterback Brady appeared to be shooting at. Some hypothesized Brady's remarks targeted the Las Vegas Raiders and quarterback Derek Carr, though Carr rebuffed that notion.
Brady has never been shy about his trash talk. This time around, though, he has decided to keep things close to the vest.
Brady refused to reveal the subject of his explosive comments
The 43-year-old did not name-drop the quarterback in question during his interview with Gray. Still, Brady asserted that the person knows the comments were directed at them.
That wasn't all, though. The Bucs star also put himself in the same category (from a performance perspective) as sporting greats like Michael Jordan and Wayne Gretzky.
"There's private things for me that are going to remain motivational for me," Brady told Gray, via Pro Football Talk. "They know who they are … it's fine. Everyone has a choice to choose. I think what you realize is, there's not as many smart people as you think. That's just the reality. I think it'd be a no-brainer if you said, 'Hey, you've got a chance to get Wayne Gretzky on your team, or you got a chance to have Michael Jordan on your team.' … 'Oh, we don't need him, no thanks. We're good.'"
Brady went on to say he felt that much more motivation to prove to the team that did bet on him, the Bucs, he could still play at the highest level.
Mission accomplished on that front.
Can Brady and the Bucs repeat as Super Bowl champs?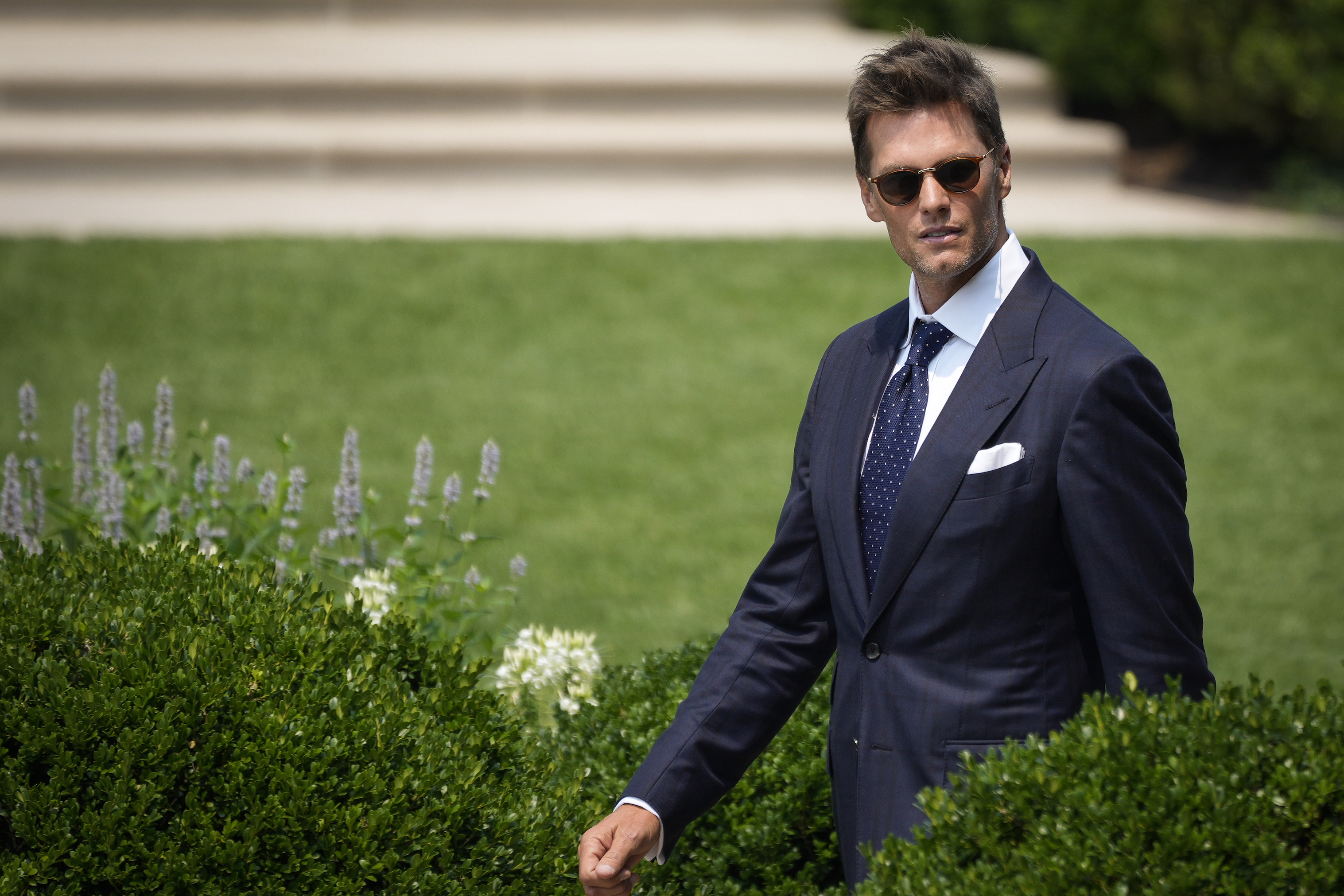 The Bucs will have an excellent chance to repeat as Super Bowl champions in 2021.
For starters, Tampa Bay is returning all 22 starters from last year's roster. The Bucs were able to re-sign the likes of edge-rusher Shaquil Barrett, linebacker Lavonte David, and tight end Rob Gronkowski in part because Brady agreed to an extension that created immediate salary-cap flexibility.
There's also the idea that Brady figures to have a higher comfort level in his second season running Bruce Arians' offensive system. Brady's deep ball looked lackluster at times early in the season, but he seemed to develop a strong handle for the scheme and excelled in the playoffs.
One more thing: Brady should be fully recovered from his MCL injury after undergoing knee surgery earlier this offseason.
Buccaneers fans can thank their lucky stars that TB12 is under center. Meanwhile, the mystery team Brady referenced is likely kicking itself for questioning his abilities.